The City of Chicago and the State of Illinois have placed restrictions on many events and businesses to prevent the spread of COVID-19. We strongly recommend confirming the status of attractions and upcoming events by reaching out directly to the attraction, venue, or ticket provider before proceeding.
Chicago's internationally renowned museums have a packed schedule of highly anticipated exhibits throughout the year. Looking for the top ones to check out this month? Here are just 10 of the top museum exhibits in Chicago this March.
The Allure of Matter: Material Art from China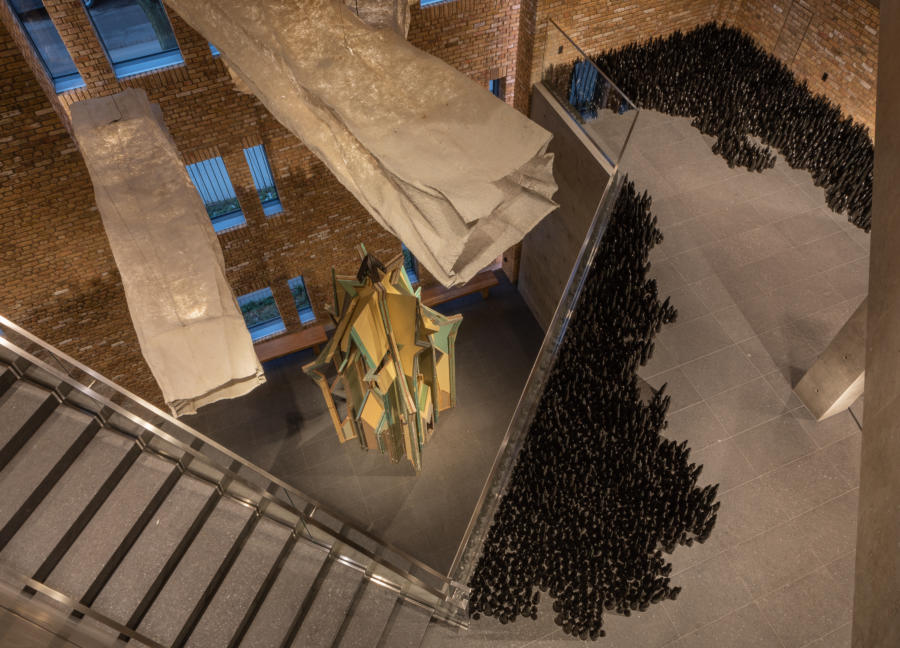 Open through May 2, 2020
Half a million cigarettes. 300,000 iron nails. The Allure of Matter: Material Art from China is a limited-time exhibit that focuses on mesmerizing material art from contemporary Chinese artists, co-presented by the Smart Museum of Art and Wrightwood 659. See everyday objects transformed into large-scale artworks, with pieces made from plastic, wood, paper, hair, gunpowder, and more. Guests are encouraged to visit both locations to fully experience the exhibit's 45 different works.
Wrightwood 659, Lincoln Park
Smart Museum of Art, Hyde Park
The March: A Groundbreaking VR Exhibit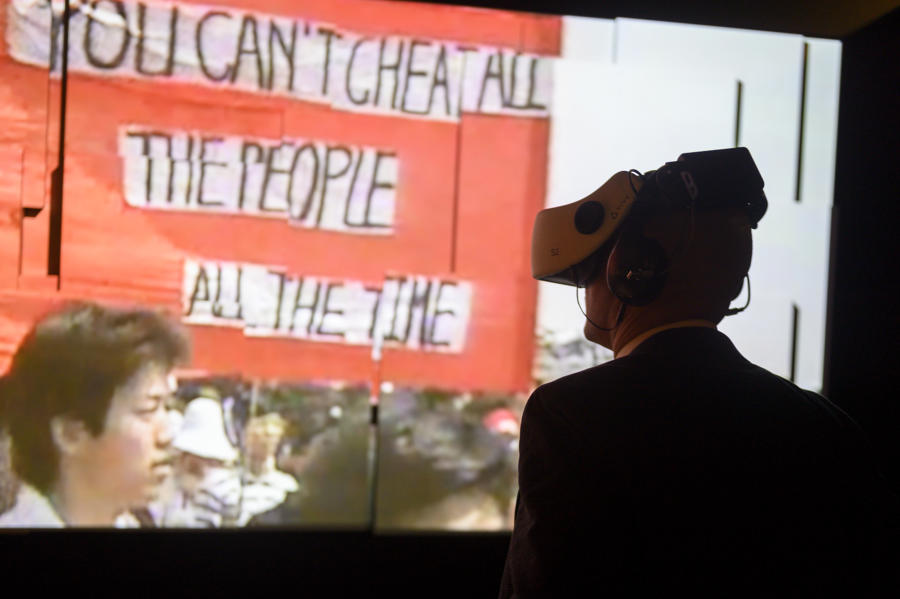 Open through Nov. 30, 2020
This groundbreaking, immersive exhibit recreates one of the most influential moments in U.S. history — the 1963 March on Washington led by Martin Luther King Jr. During The March: A Groundbreaking VR Exhibit, created by TIME and executive producer Viola Davis, visitors can walk with the crowd of 250,000 people and witness Dr. King deliver his iconic "I Have a Dream" speech in stunning virtual reality, which draws on first-hand accounts and stories of those who were there.
DuSable Museum of African American History, Hyde Park
Notorious RBG: The Life and Times of Ruth Bader Ginsburg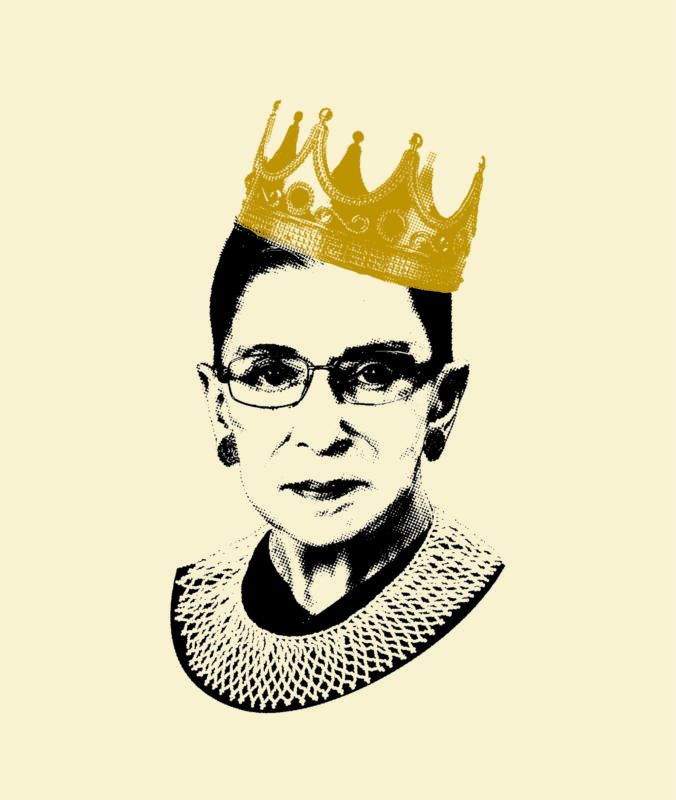 Now open through Aug. 16, 2020
Notorious RBG: The Life and Times of Ruth Bader Ginsburg is the first-ever museum exhibition focused solely on this judicial icon. The exhibit is a vibrant, comprehensive exploration of Justice Ginsburg's life and her numerous roles as a student, lawyer, judge, women's rights pioneer, and viral phenomenon. Guests can explore a dynamic array of listening stations, archival photographs, historical artifacts, and contemporary art.
Illinois Holocaust Museum & Education Center, Skokie, IL
Stay Tuned: Rock on TV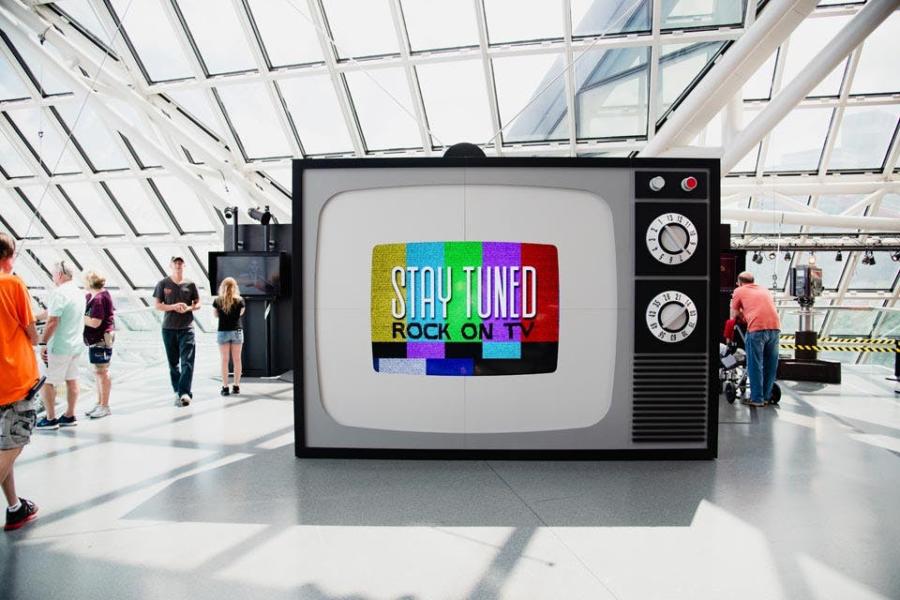 Now open through April 2020
Catch the Rock & Roll Hall of Fame's iconic exhibit, Stay Tuned: Rock on TV, during its first stop on a nationwide tour. This special exhibit tells the story of how rock and roll has shaped television (and vice versa). See archival footage and hundreds of original artifacts on display, such as original stage designs from the Beatles' historic Ed Sullivan Show appearance, outfits worn by Sonny and Cher on their hit series, and more.
Museum of Broadcast Communications, River North
Apsáalooke Women and Warriors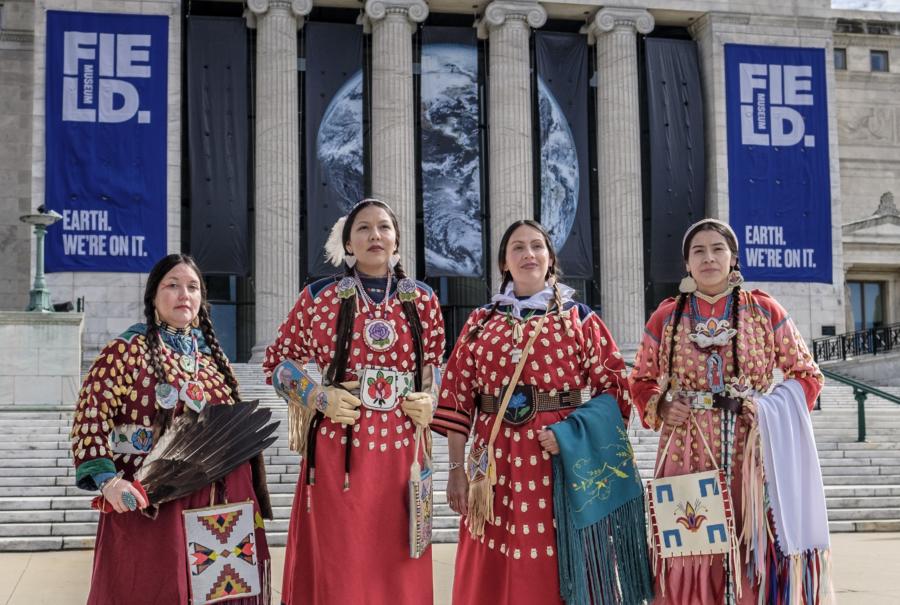 Opens March 13, 2020
The Apsáalooke Women and Warriors exhibit at the Field Museum is an in-depth and educational look into the beliefs, values, and history of the Apsáalooke people of the Northern Plains community. This vibrant Native American culture is brought to life throughout the exhibit, which features cultural materials such as 100-year-old shields and war shirts, a nine-foot modern tipi, beaded regalia displayed on a life-size horse model, and much more.
Field Museum, South Loop
El Greco: Ambition and Defiance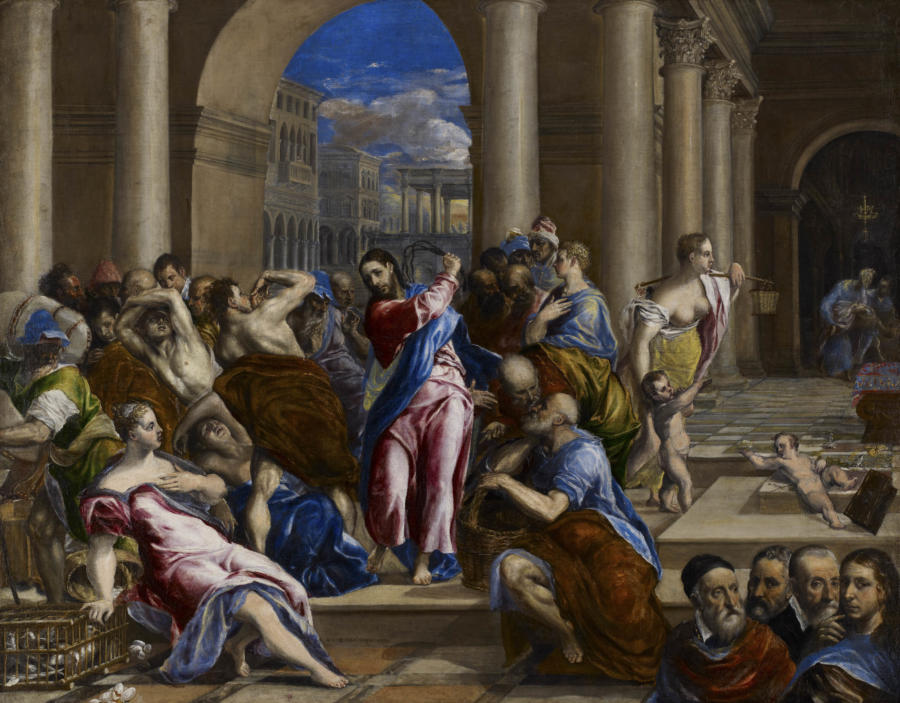 Opens March 7, 2020
This major exhibition follows the illustrious career of the artist known simply as El Greco. Visitors will follow the development of the artist's remarkable style through 57 works, from Byzantine icon paintings to the massive, Renaissance-era altarpieces for which the artist has become known. This unique exhibit seeks to answer, through art, the many questions that still surround this mysterious artist.
Art Institute of Chicago, Loop
Adláteres and the Unexpected Journey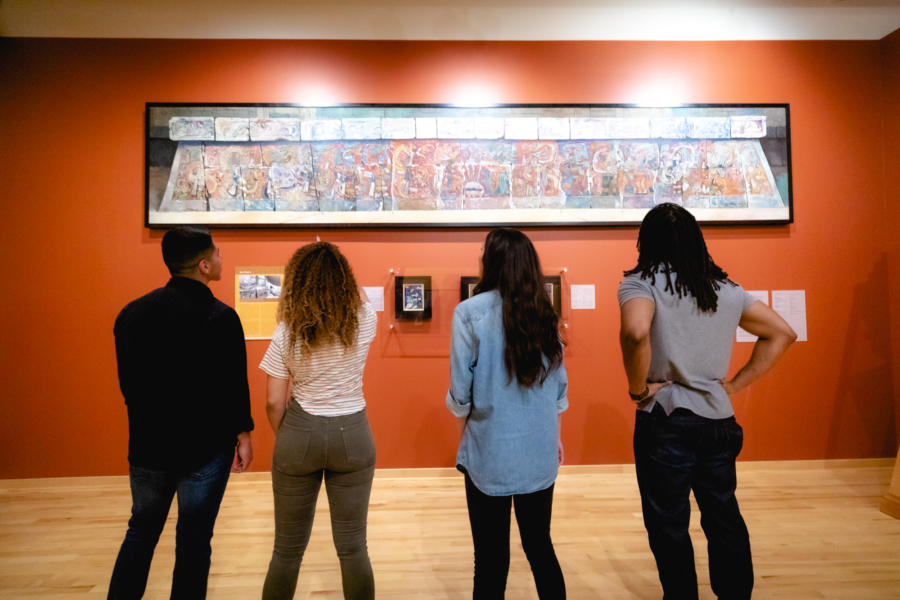 Opens March 21, 2020
Carmen Chami draws on her expertise in Mexican Baroque painting to create artworks that reveal unintended journeys. This exhibit showcases the artist's love of storytelling, which she brings to life in all her works as she explores human behavior and motivation.
National Museum of Mexican Art, Pilsen
Eternal Light: The Sacred Stained-Glass Windows of Louis Comfort Tiffany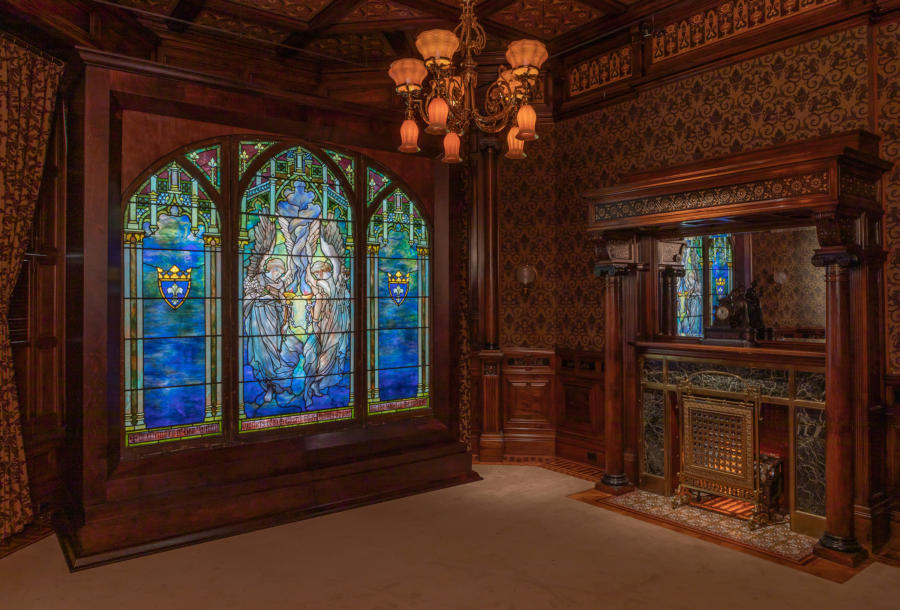 Now through March 8, 2020
This stunning exhibition features 11 outstanding, ecclesiastical stained-glass windows made by Louis Comfort Tiffany and his workshop artisans between 1880 and 1925. The selected pieces are brought together from private and public collections across the U.S., providing audiences with a rare opportunity to see them together.Eternal Light captures the artistic range and intricacy of Tiffany's work, while drawing attention to his religious themes and incredible creative and commercial vision.
Driehaus Museum, River North
Remembering Dr. King: 1929–1968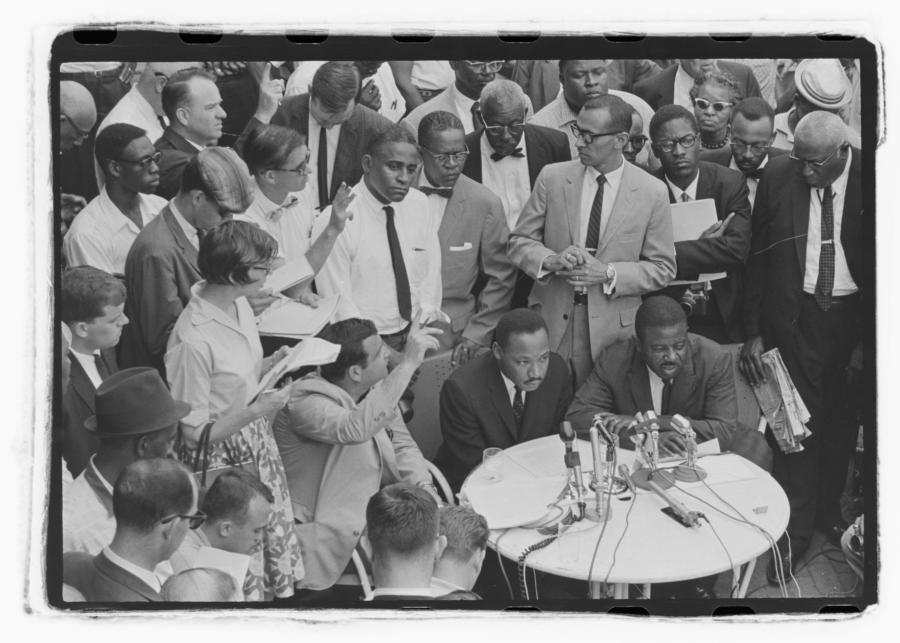 Now open through Sept. 8, 2020
The Chicago History Museum is currently showcasing a special exhibit depicting key moments throughout Dr. King's life and the Civil Rights Movement. Remembering Dr. King: 1929-1968 is a gallery-driven exhibit that highlights over 25 photographs, including those that depict Dr. King's time in Chicago.
Chicago History Museum, Lincoln Park
Mika Rottenberg: Easypieces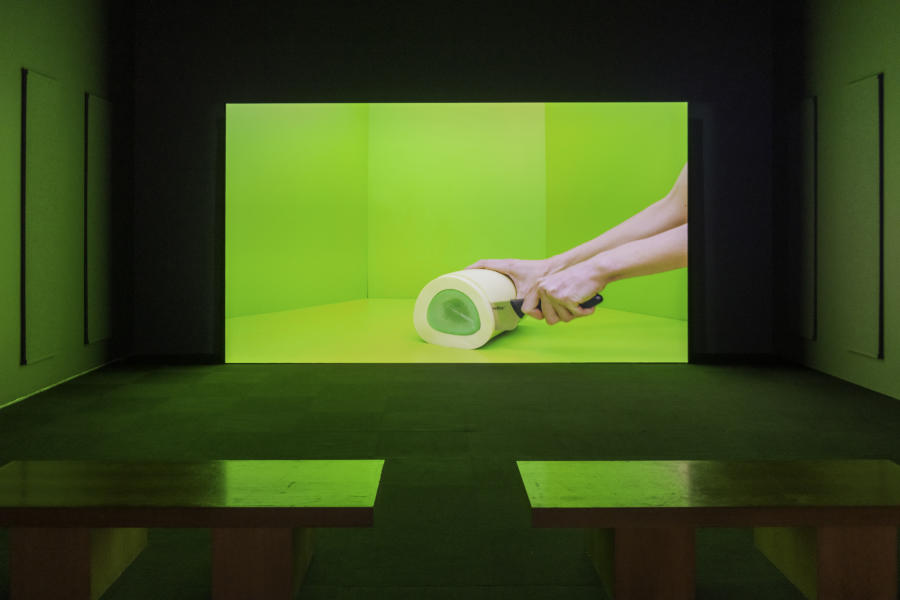 Now open through March 8, 2020
Mika Rottenberg's colorful and subversive works explore themes of labor, technology, and the interconnectedness of human and machine. This exhibit,Mika Rottenberg: Easypieces, showcases the artist's mesmerizing videos and installations, including her newest work Spaghetti Blockchain. The experimental, ASMR-style video is the centerpiece of the exhibition and explores both new and traditional idea of materialism.
Museum of Contemporary Art, Streeterville