Chicago's internationally renowned museums have a packed schedule of highly anticipated exhibits throughout the year. Looking for the top ones to check out this month? Here are just 10 of the top museum exhibits in Chicago this December.
Tetsuya Ishida: Self-Portrait of Other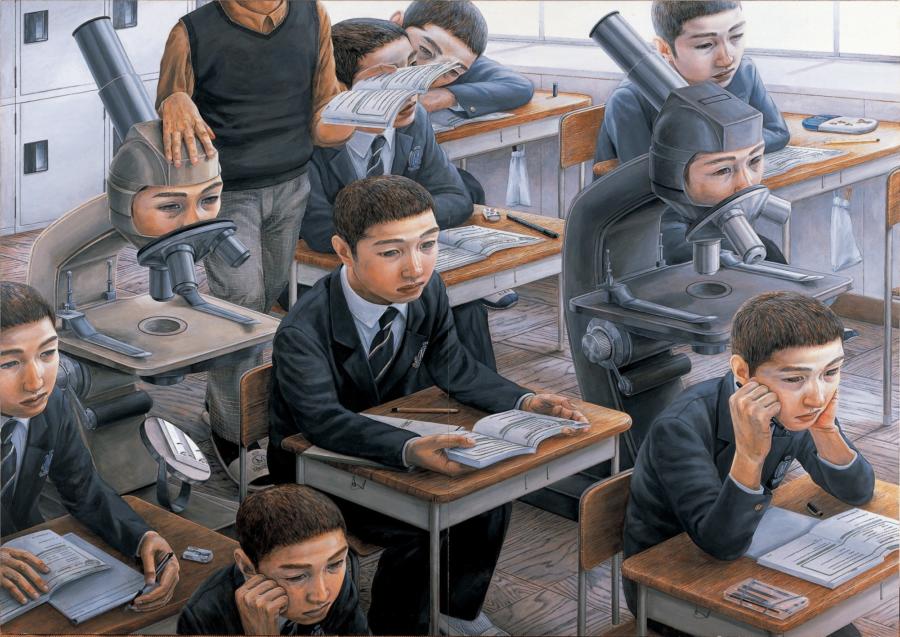 Through Dec. 14, 2019
Don't miss the first and only U.S. retrospective of Tetsuya Ishida, the Japanese contemporary artist with a cult-life following. The exhibit covers the artist's short but prolific career, featuring more than 70 of his surreal, satirical paintings that play on the sense of disorientation and alienation created by Japan's consumer culture.
Wrightwood 659, 659 W. Wrightwood Ave.
Andy Warhol—From A to B and Back Again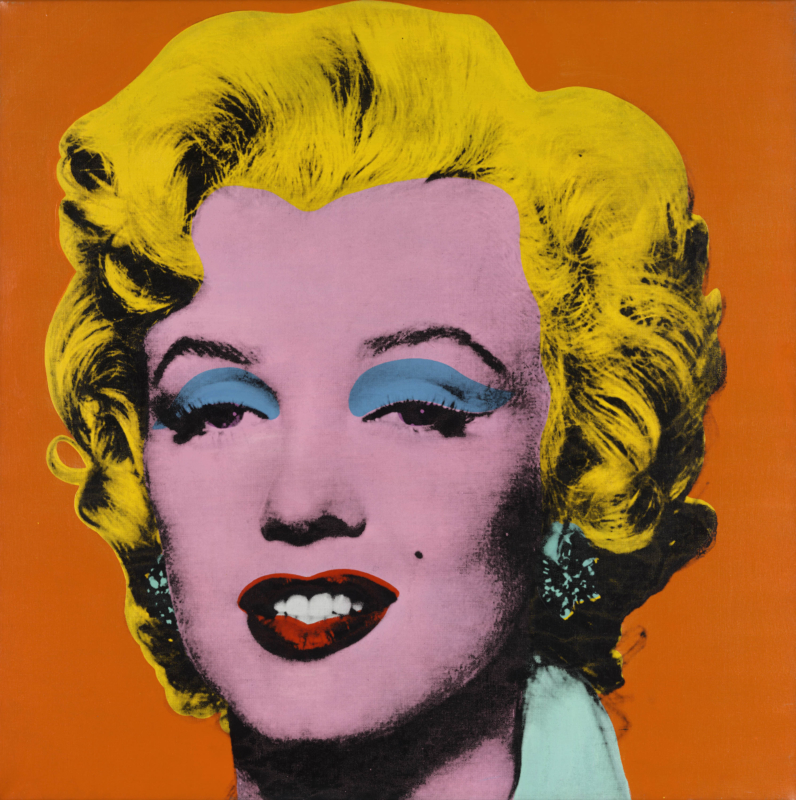 Through Jan. 26, 2020
The blockbuster Warhol exhibit has arrived in Chicago. Andy Warhol—From A to B and Back Again at the Art Institute of Chicago will present more than 350 works by the master of pop art, from his most iconic pieces to rare and lesser known works. The exhibit is the first major U.S. retrospective of Warhol's work in more than 30 years.
Art Institute of Chicago, 111 S. Michigan Ave. 
Brewing Up Chicago: How Beer Transformed a City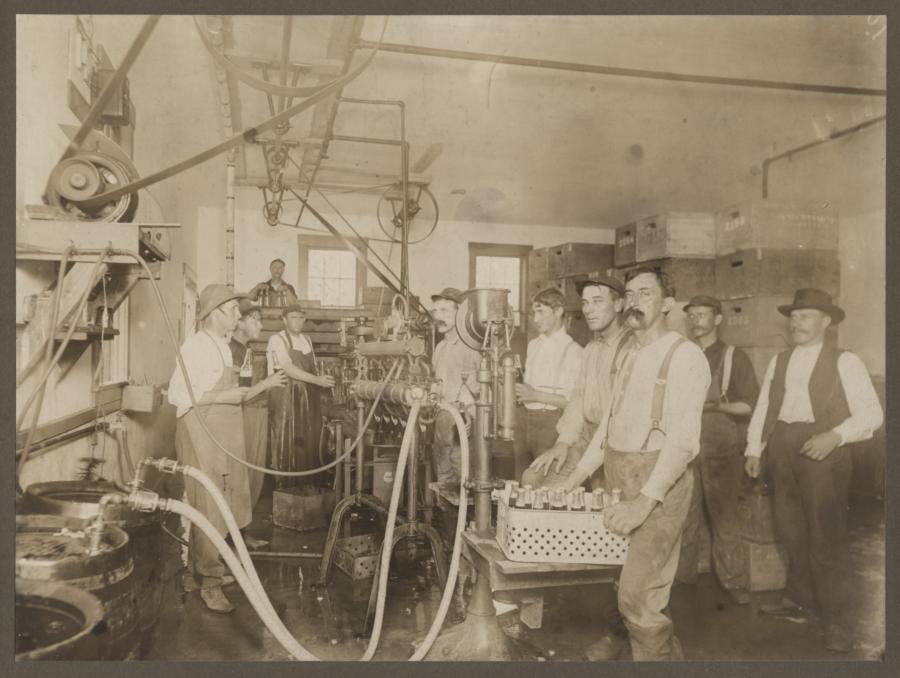 Through Jan. 5, 2020
Delve into the rich history of Chicago's brewing scene at Brewing Up Chicago. This exhibit takes visitors on a fascinating journey from the early days of Chicago beer production through the city's evolution into the country's brewery capital. Learn how beer production was impacted by events like the Great Chicago Fire and the 1893 World's Fair — and how brewing shaped the city's identity and people.
Field Museum, 1400 S. Lake Shore Drive
American Medina: Stories of Muslim Chicago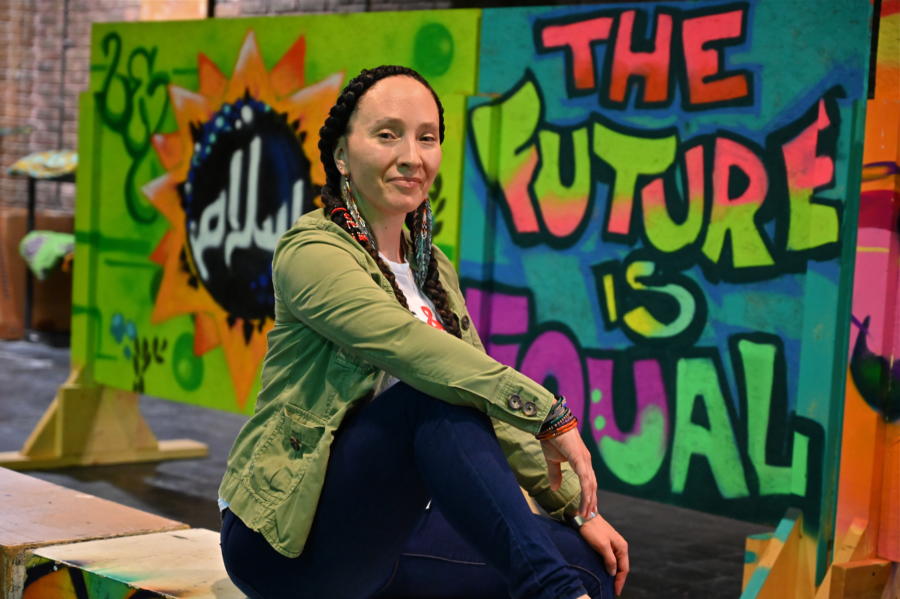 Now open
This new exhibition showcases the diverse stories and life experiences of Muslim people living in Chicago. American Medina: Stories of Muslim Chicago draws from more than 100 interviews conducted with Muslim Chicagoans sharing their stories of faith, identity, and personal journeys with the intention of building connections and preserving the stories for generations.
Chicago History Museum, 1601 N. Clark St.
Chicago's Night Sky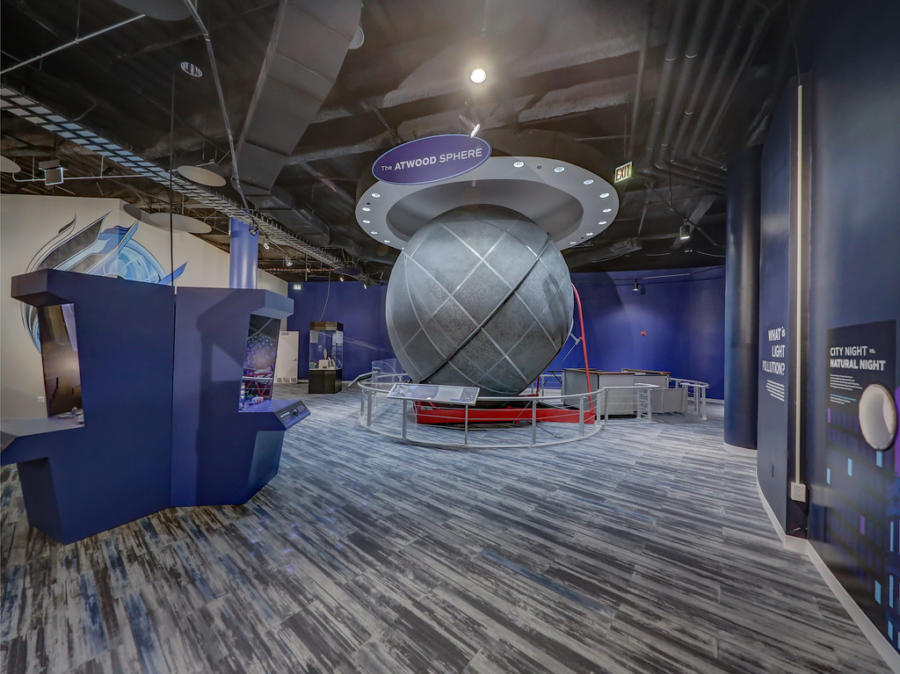 Now open
The Adler Planetarium's newest exhibition, Chicago's Night Sky, is a celebration of Chicago, a reflection on our relationship with the stars, and an exploration of how communities connect to the sky through myth, storytelling, art, science, and literature. Learn about the impact of light pollution, create your own constellations with interactive technology, and learn how to identify cool things in the Chicago sky.
Adler Planetarium, 1300 S. Lake Shore Drive
Cloud Buster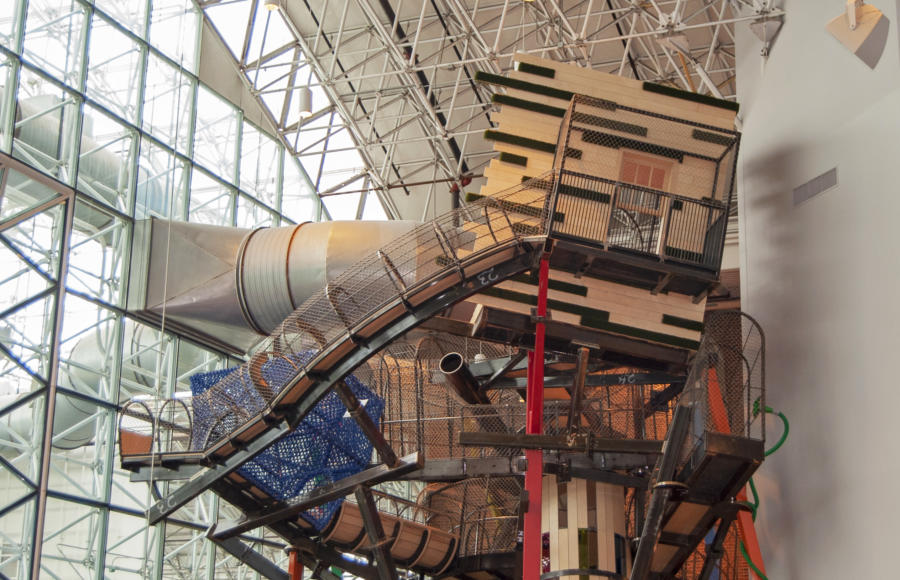 Opened Nov. 1
This new permanent experience at the Chicago Children's Museum is one of their biggest and boldest yet. The all-ages exhibit features 37 feet of structural steel, wood, wire, rope, acrylic, and fiberglass — and it's all climbable. Explore all the unexpected twists, bends, and turns at this thrilling new exhibit.
Chicago Children's Museum, 700 E. Grand Ave.
Oriental Institute Centennial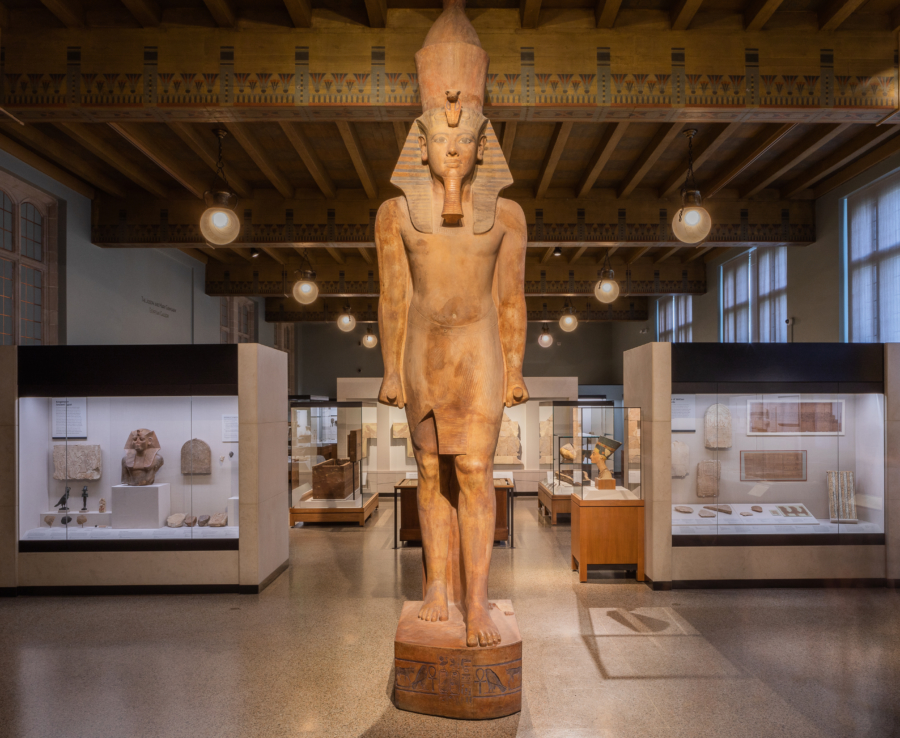 Through June 13, 2020
The renowned Oriental Institute, located on the gorgeous University of Chicago campus, is celebrating their 100th anniversary this year. To honor the momentous occasion, the museum will be hosting special centennial events and exhibits from now through June 2020. Catch gallery talks, an Indiana Jones film festival, and explore the newly renovated galleries.
Oriental Institute, 1155 E. 58th St.
Mika Rottenberg: Easypieces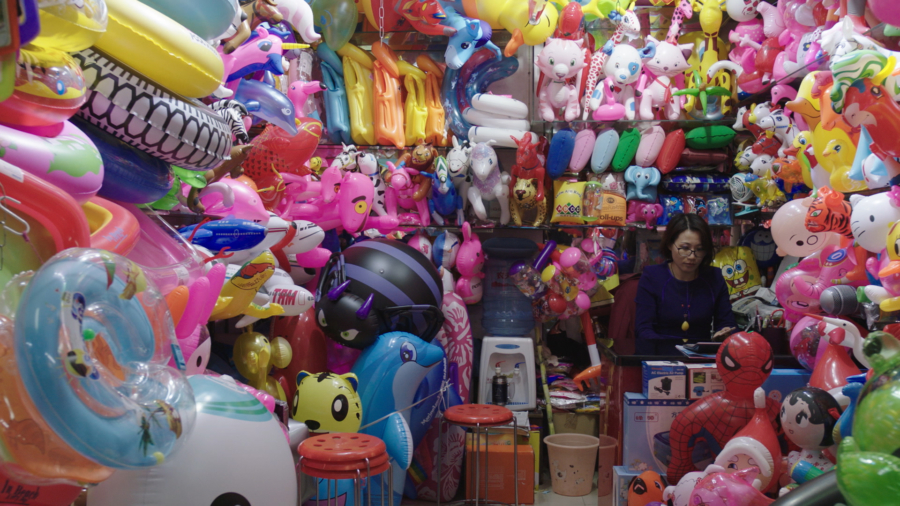 Through March 8, 2020
Mika Rottenberg's colorful and subversive works explore themes of labor, technology, and the interconnectedness of human and machine. This exhibit, Mika Rottenberg: Easypieces, showcases the artist's mesmerizing videos and installations, including her newest work Spaghetti Blockchain. The experimental, ASMR-style video is the centerpiece of the exhibition and explores both new and traditional idea of materialism.
Museum of Contemporary Art, 220 E. Chicago Ave.
My America: Immigrant and Refugee Writers Today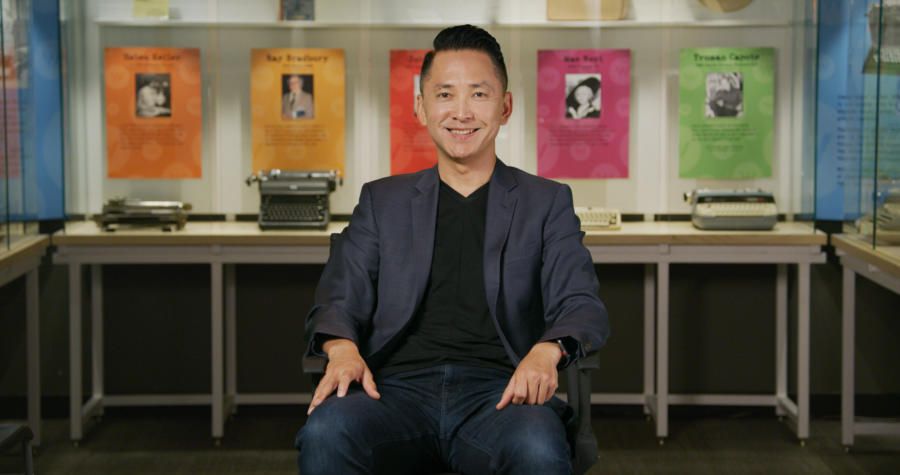 Now open
The American Writers Museum, the only museum of its kind in the country, is putting a spotlight on writers from around the globe in this new exhibit. My America will explore the influence of modern immigrant and refugee writing in America, curated by a team of award-winning authors. The exhibit is paired with a stellar event line-up featuring a number of acclaimed immigrant writers.
American Writers Museum, 180 N. Michigan Ave. Suite 300
Setting the Stage: Objects of Chicago Theatre

Through Jan. 5, 2020
In honor of the Year of Chicago Theatre, this exhibit showcases design in theatre through costumes, lights, sound, props, sets, and more. See objects on loans from iconic Chicago theatres, plus get a special deep dive on a different local theatre each month — November will highlight the Joffrey Ballet.
Design Museum of Chicago, 72 E. Randolph St.
Bonus! Underwater Beauty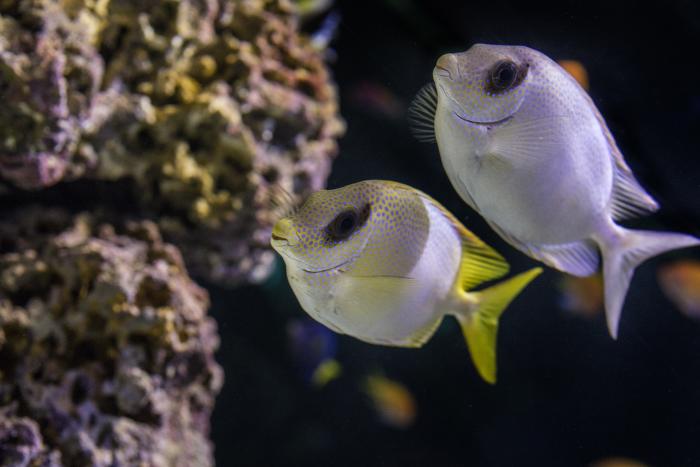 Now open for a limited time
Experience bold colors, mesmerizing movements, and dreamlike patterns — all created by nature. This new special exhibit showcases more than 100 species from around the world and explores beauty through the five senses.
Shedd Aquarium, 1200 S. Lake Shore Drive