This spring, we could all use more time with family and friends to relax and enjoy a delicious meal. Whether you're celebrating Easter, Passover, or just the return of nice weather this spring in Chicago, these restaurants are offering special meals and holiday dishes.
Here are some Chicago spots for Easter and Passover specials this year.
Passover specials
Aba: This Mediterranean hot spot will be offering Passover Dinner to-go as well as dine-in specials. The takeout menu is $58.95 per person and features classic hummus with matzo crackers and crudites, short braised short rib with melted leeks, and more.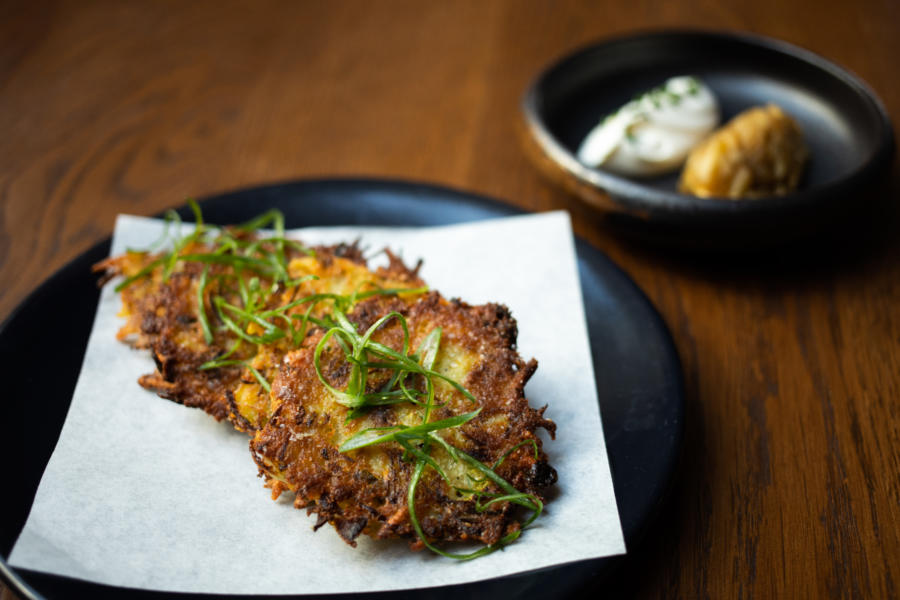 The Bagel: In Lakeview, this deli is serving a traditional Passover dinner for dine-in customers. Try their famous gefilte fish with horseradish, matzoh balls in golden chicken broth, over-roasted brisket, and more.
Beatrix: The health-focused spot is offering a Passover to-go menu for $54.95 a person, served cold with heating instructions for carry-out and delivery from River North, Streeterville, and Fulton Market. The menu includes homemade matzo crackers, chopped liver, and more.
Manny's Cafeteria and Delicatessen: A Chicago icon, Manny's is a classic spot for Passover specials. Get a brisket or chicken dinner for two, then add on your favorite sides like baked kishke and potato pancakes.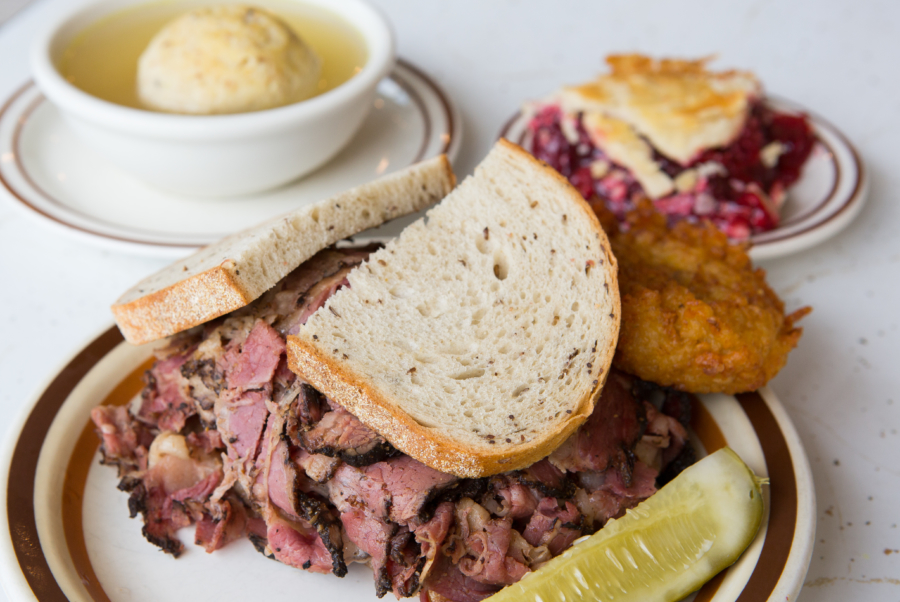 Bistronomic: Bring some French flair to your Passover meal with this three-course prix fixe menu. Dishes include chicken liver mousse, tartare, glazed beef short ribs with ratatouille, cheesecake with poached strawberries, and more.
Gibsons Chicago: The Passover menu at this Gold Coast steakhouse comes with chopped chicken livers, gefilte fish, matzo ball soup, and your choice of entree, finished with assorted macaroons.
The Goddess And Grocer: Stock up on festive classics and delicious new favorites to enjoy at home, including matzo-crusted chicken schnitzel, sweet potato kugel, latkes with apple sauce and sour cream, and more. There's also a Seder dinner package for one or two people.
Osteria Via Stato: The Italian restaurant is offering traditional Passover favorites for dine-in, carryout, and delivery. Enjoy a la carte specials including matzo ball soup, slow-braised beef short rib, chocolate-dipped coconut macaroons, and more.
Helfeld's Deli: Order ahead to reserve your favorite Passover dishes at this Wicker Park deli. The extensive menu includes glazed salmon, tzimmes, whitefish salad, apple kugel, and more
Steingold's: This beloved deli in Lakeview is offering a variety of holiday specials available for pickup. Feed a crowd with their Passover feast that serves four to six people and includes braised lamb shanks, roasted vegetables, matzo crackers, and flourless chocolate cake.
Easter brunch & dinner
Prime & Provisions: Head to the Loop for a grand buffet-style Easter brunch. The menu features made-to-order breakfast favorites, a carving station, and a Ferris wheel of decadent desserts. The grand brunch is $95 for adults and $35 for children.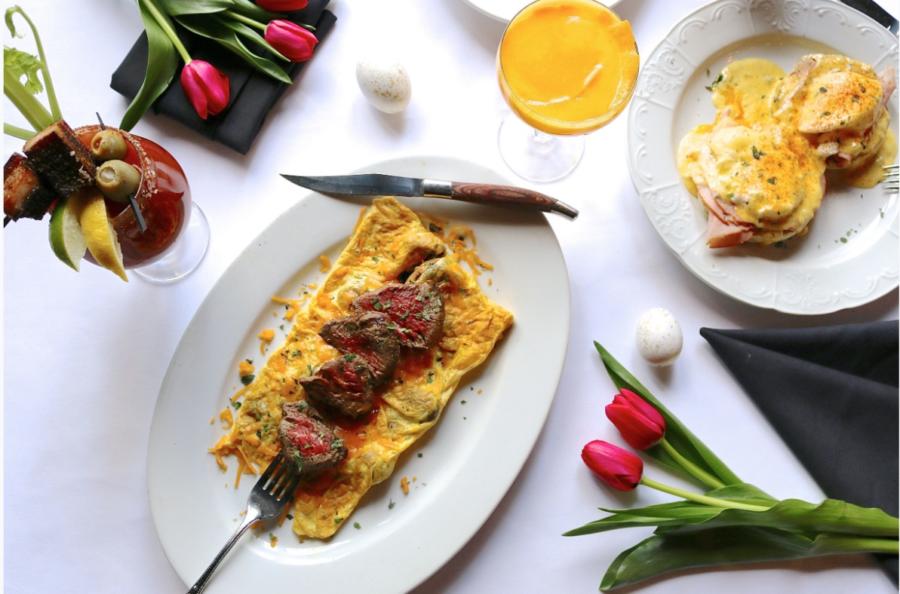 Pearl's Place: A Bronzeville classic, Pearl's Place will be dishing up Southern-style comfort food from their menu and famous buffet.
312 Chicago: The Loop Italian restaurant is reopening after three years, just in time for Easter. The special Easter brunch menu offers a modern take on authentic Northern Italian cuisine that includes sweet and savory favorites. 
Andros Taverna: Head to the Logan Square neighborhood for a Greek Easter. There will be an array of special dishes offered on Easter and Greek Easter (April 16). Dine-in highlights include a variety of lamb dishes, and the carry-out menu includes Greek favorites.
Cafe Robey: Wicker Park's destination for seasonal comfort food will be hosting an Easter brunch with special menu items like carrot cake pancakes. 
Carnivale: Fulton Market's Latin-inspired restaurant will be celebrating Easter with an all-you-can-eat buffet featuring signature dishes. Guests can also enjoy an Easter egg hunt, coloring station, photo booth, and an appearance from the Easter Bunny.
Casati's Modern Italian: The Lincoln Park modern Italian restaurant will be offering complimentary photos with the Easter Bunny, along with Easter specials.
CheSa's Bistro & Bar: Head over to the Avondale neighborhood for a completely gluten-free Easter Sunday. Specials include garlic lamb chops, lobster benedict, salmon croquettes, and more. Entertainment will be provided by a live DJ.
Chicago Firehouse Restaurant: The South Loop neighborhood restaurant is featuring an exclusive menu for Easter brunch or dinner. Choose one starter, main course, and dessert with menu items like slow-roasted leg of lamb, fresh pappardelle pasta, and strawberry shortcake.
IO Godfrey: Enjoy an Easter brunch buffet with the whole family. Brunch includes an omelet station, pancakes and French toast, a carving station, a sushi station, dessert, and more. There will be an Easter egg hunt as well as a visit from the Easter bunny.
LIVA at Chicago Winery: The new River North hot spot is featuring a specialty Easter cocktail alongside a prix fixe Easter menu. Indulge in housemade beignets, French toast, honey-baked ham and eggs, and more.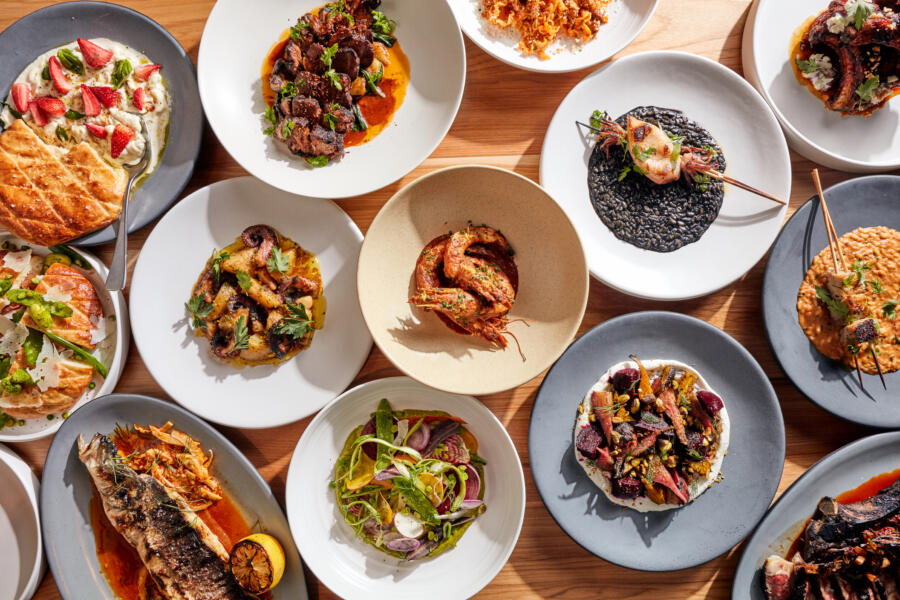 Luella's Southern Kitchen: Head over to the Lincoln Square neighborhood where the Southern comfort food restaurant will be serving up Easter specials all day long, with items like roasted shrimp, braised lamb, and strawberry rhubarb fried pie.
Mesler: In the Hyde Park neighborhood, this bar and lounge inside the SOPHY Hotel will be offering Easter brunch specials that include braised lamb, asparagus soup, and a Meyer lemon meringue tart. 
NoMI: The upscale restaurant is offering a four-course Easter brunch with everything from sushi to roasted lamb, plus their signature sweeping views of the historic Water Tower and Lake Michigan. 
Rose Mary: Enjoy a special Easter Brunch at Rose Mary with a four-course dining experience. The Croatian and Italian-inspired menu features items like a braised lamb hash and pork belly benedict. 
Swift & Sons: The American steakhouse in Fulton Market is serving a special family-style spread for Easter brunch. Menu items include whole wheat pancakes, king crab stuffed crepes, steak and eggs, and more.
Tanta: Celebrate this Easter with Peruvian flair at River North's Tanta all weekend long. Guests can choose from combinations like Tanta's Tiradito Cremoso, served with octopus, white fish, & fried calamari.
Truth Be Told: This Woodlawn restaurant will be serving a special Easter dinner for two. Enjoy Sunday roast made with prime rib, Yorkshire pudding, roasted root vegetables, oven-roasted potatoes, gravy, watercress salad, and horseradish cream. 
Yardbird: In River North, Yardbird's Easter specials will be served for brunch and dinner. For brunch, they'll be featuring strawberry rhubarb pancakes and dinner will include the slow-braised rosemary lamb shank.