Most holidays call for a big, fancy dinner, like your traditional Christmas feast or a night out on New Year's Eve. But not Easter.This springtime celebration is best observed in the daylight, preferably with eggs Benedict, stacks of pancakes, and plenty of mimosas.
Chicago is brimming with brunch options year round, so we narrowed it down to a few of our favorite spots offering Easter brunch specials and buffets. Here's where to eat on Easter Sunday 2019:
Mon Ami Gabi will be serving an à la carte menu of decadent brunch dishes with French touches, like the crème brûlée french toast or smoked salmon with homemade brioche and crème fraîche. Diners can also choose from "Not Breakfast" selections like a truffle and brie burger. Along with a kids menu, little ones will receive a special Easter basket. 2300 N. Lincoln Park West, 10 a.m. – 3 p.m.
This hip Pilsen spot will be offering a special brunch buffet for the Easter Sunday crowd. You'll find breakfast favorites, like a veggie frittata and chicken and waffles, alongside a prime rib carving station, salmon with lemon vinaigrette, mac & cheese, and plenty of sweet options. 1163 W. 18th St., 9 a.m. – 3 p.m., $34.95 adults; $17.95 children; free for kids under 3.
Enjoy a California-inspired brunch, plus a meet-and-greet with the Easter Bunny, at Summer House Santa Monica. The brunch menu includes seasonal dishes like the Santa Monica egg white omelette, avocado toast, and breakfast tostadas, in addition to the regular lunch menu. 1954 N. Halsted St., 8 a.m. – 3 p.m.
Enjoy a gourmet brunch buffet in breathtaking surroundings. The Signature Room brunch features live piano music, photo opportunities with the Easter Bunny, and a lavish spread of chilled seafood, salad, charcuterie, fresh fruit, soup, and more. Plus, guests have access to a chef-attended carving station, made-to-order entrées, and a dessert buffet. 875 N. Michigan Ave., 10 a.m. – 2 p.m., $80 adults; $35 children ages 4 – 12 (excluding tax and gratuity)
Give your Easter some Spanish flair at Tapas Valencia. Their brunch includes a selection of their most popular tapas, a carving station of prime rib and leg of lamb and a complimentary glass of Champagne or mimosa. 1530 S. State St., 10:30 a.m. – 3:30 p.m., $39.95 adults; $18.95 children
The luxe steakhouse in River North will be offering an appropriately over-the-top Easter brunch buffet. Guests can enjoy a grand display of brunch favorites, including a classic prime rib carving station, full raw bar, custom omelet and waffle bars, pastries, a full Ferris Wheel of desserts and more. 222 N. LaSalle St., 10 a.m. – 2 p.m, $65 adults; $25 children age 7 – 12
This stunning new spot inside Sophy Hyde Park will be serving their first Easter brunch. The day includes live music and a prix fixe menu with three courses; an appetizer, a main and a dessert. Main options include lamb shank, king salmon, chicken and waffles and seasonal pasta. 1411 E. 53rd St., seatings at 11 a.m., 1:30 p.m. and 3:30 p.m., $65 per person
The West Loop fine-dining spot will be offering a special family-style Easter brunch menu. The meal will feature four courses of savory and sweet dishes. Start with an assortment of breads, pastries and appetizers, then choose from elegant options like grilled flat iron steak, wild rice waffle, pasta carbonara, shakshuka and more. 123 N. Jefferson St., 10 a.m. – 3 p.m., $54 adults; $29 children
Booth One is offering an Easter brunch prix-fixe menu, with a little something for everyone. The meal starts with a selection of pastries, followed by options like an acai bowl, truffled cauliflower soup, duck confit chilaquiles, quiche lorraine and much more. For the kids, the Easter Bunny will be visiting the Library Bar across the lobby from 12 – 2 p.m. 1301 N. State Pkwy, 10 a.m. – 2 p.m.; $40 per person (gratuity, and taxes not included)
Indulge in a modern French prix fixe menu with three courses. Menu highlights include spring veloute, ravioli of the day, salmon eggs Benedict, asparagus, mushroom omelette, flat iron steak and eggs, and baked Alaska. 840 N. Wabash Ave., 10 a.m. – 2:45 p.m., $42 adults; $56 with bottomless mimosas; $19 children under 12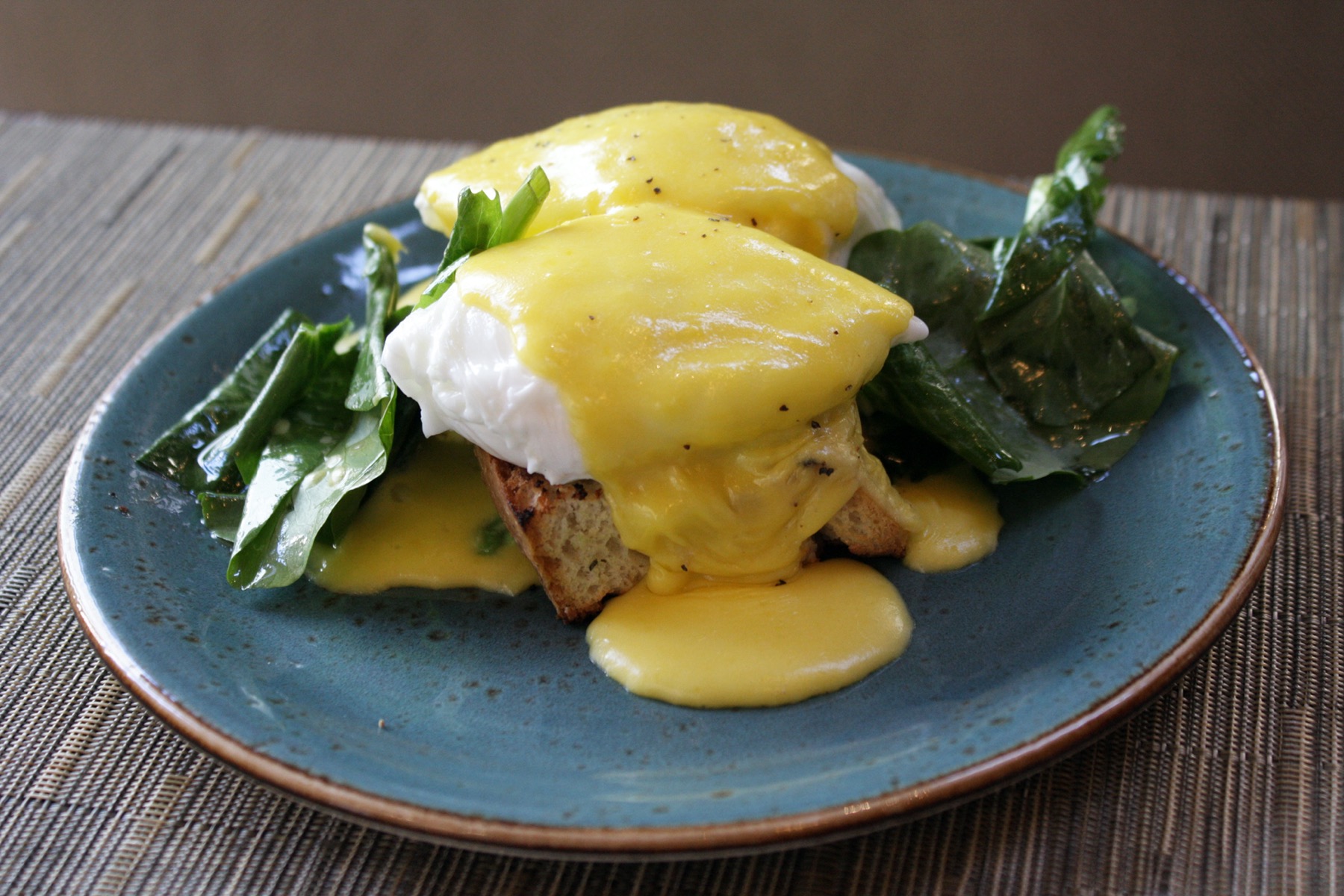 Does your idea of a perfect brunch include poached eggs and lots of hollandaise? Then snag a table for the Easter Benny Brunch at 312 Chicago. Along with the regular brunch menu, guests can enjoy five special eggs Benedict variations made with fresh bread baked in-house daily and creative sauces. Pair your meal with one of their Easter-basket-inspired cocktails (like the Birdbath that comes with a floating Peep). 136 N. LaSalle St., 8 a.m. – 2 p.m.
Treat yourself to a high-end Easter brunch at Travelle at The Langham, Chicago. Their botanical-inspired brunch buffet is specially created by executive chef Damion Henry. There will be live music and a meet-and-greet with photo opportunity with the Easter Bunny from 10 a.m. to 4 p.m. 330 N. Wabash Ave., 10 a.m. – 3 p.m. $175 per adult; $50 children age 5 – 12
Make it an Easter your family won't forget at Cité. The dining room offers 360-degrees of stunning city views and an equally amazing brunch buffet with hand-carved prime rib, leg of lamb, Alaskan king salmon, artisan cheeses, made-to-order omelets and more. 505 N. Lake Shore Drive, 10:30 a.m. – 3:30 p.m. $85 adults; $35 children 10 and under; free for children 3 & under (20% service charge, beverages, and taxes not included)
Celebrate Easter with a Latin-inspired brunch at Artango Bar & Steakhouse. This neighborhood Argentinean spot offers plenty of space for the whole family, plus a live guitarist to add to the lively atmosphere. On Easter Sunday, they'll be offering a prix fixe brunch menu of Latin-infused favorites. 4767 N. Lincoln Ave., 10 a.m. – 3 p.m., $35 adults; $19 for kids
Not into typical brunch foods or a pricey prix fixe menu? Carson's is the spot for you. This steak and barbecue joint is sticking to what they know on Easter Sunday, offering up their regular menu, including their beloved baby back ribs, all day long. 465 E. Illinois St., opens at 11:30 a.m.
Looking for a family-friendly brunch with a luxe feel? The Lobby will be offering its ever-popular all-day brunch buffet. Guests will be treated to a full buffet, live music and tons of entertainment for kids including a balloon artist, Easter bunny, magician, and Easter egg hunt. 108 E. Superior St.​, 10 a.m. – 5 p.m., $225 adults; $65 children
Enjoy Easter brunch with stunning views of the city. Choose from Odyssey's lakefront and riverfront cruises; both include a three-course meal, music from an onboard DJ, and special appearances by the Easter Bunny, a face painter and a magician. Lakefront cruise departs at 12:15 p.m. from Navy Pier, from $79.90 per person. River cruise departs at 12 p.m. from 455 N. Cityfront Plaza Drive; from $89.90 per person
This Logan Square spot's Adult Easter Egg hunt is back by popular demand. Grab a ticket in advance and join a morning of eggs, whiskey and all-around good times. The hunt ends back at Longman & Eagle to keep the party going.
This two-hour brunch cruise on Lake Michigan includes DJ music, onboard entertainment with interactive games and a face painter, and a visit from the Easter Bunny. The buffet will be fully stocked with breakfast, lunch, and dessert favorites. Boards at 12 p.m. from Navy Pier, from $64.90 per person
Venture outside the city for a wild Easter morning. The champagne brunch at Brookfield Zoo features an all-you-can-eat menu with omelets, a carving station, seafood, a sweets table, and much more. Entertainment will be provided by Banjo Buddies and Mr. and Mrs. Bunny. 8400 W. 31st St. Brookfield, IL; seatings at 11 a.m. and 1:30 p.m., $42.95 adults; $32.95 children ages 3 to 11