Summer is picnic season in Chicago. While there are plenty of amazing restaurants with outdoor dining, sometimes nothing can beat an old-fashioned picnic in the park. So what makes a good picnic area exactly? The best spots can be found in city parks with lots of green space to sprawl out — bonus points for anywhere with a view. Plus, it has to be close to some great local restaurants so you don't have to schlep your supplies across town.
Here are some of our favorite picnic spots in Chicago.
Ping Tom Memorial Park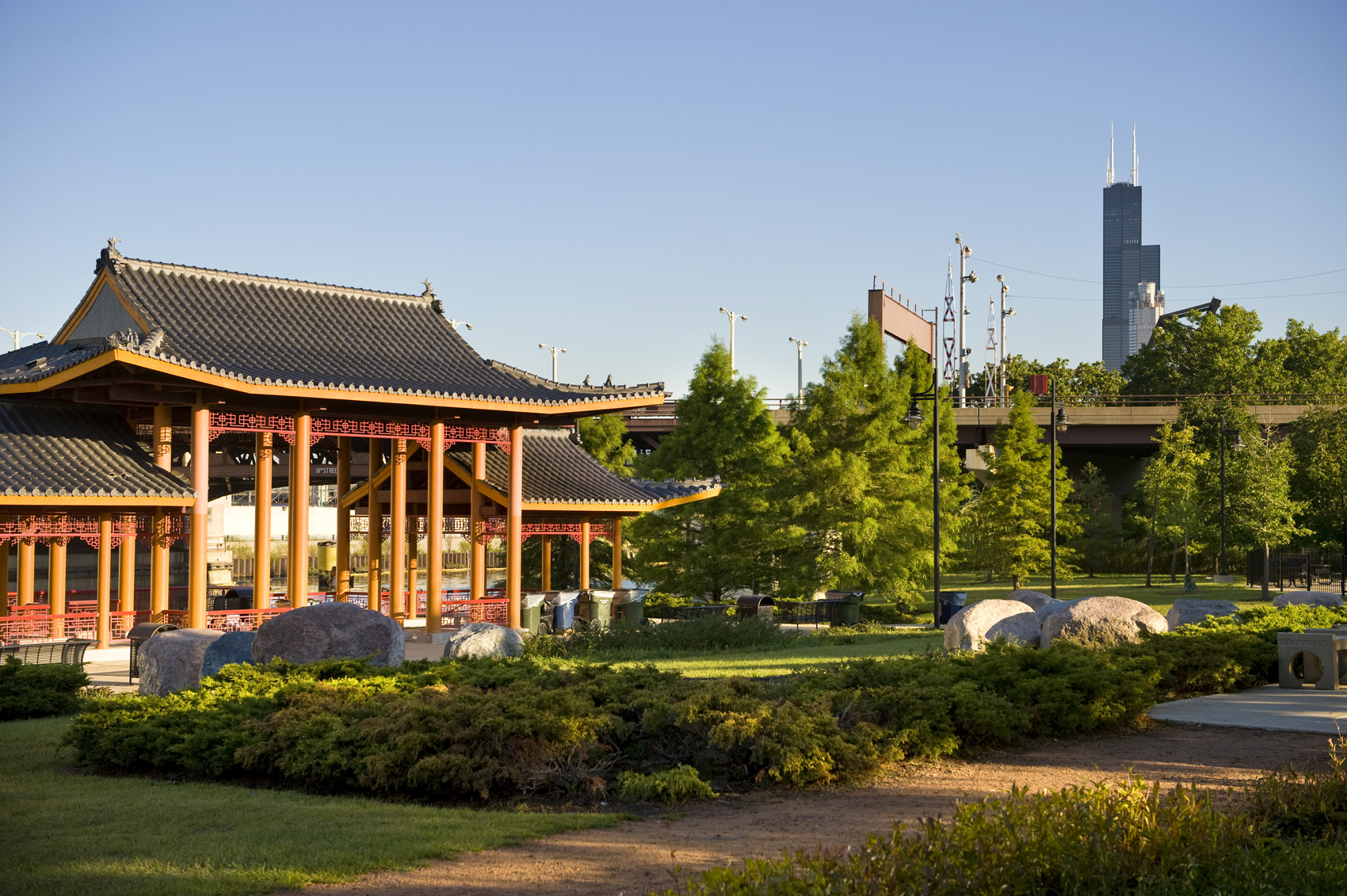 Neighborhood: Chinatown
The spot: Ping Tom Memorial Park is a riverfront park that features Chinese-inspired design (like the ornate pavilion), a playground, and boat house with seasonal kayak rentals. The rolling green space was originally a rail yard, but has been transformed into a treasured park for the Chinatown community. Find a picnic spot along the water and enjoy the unique skyline views.
Where to order: Order a round of dim sum to-go from MingHin Cuisine, handmade dumplings from Qing Xian Yuan, or traditional treats from the oldest bakery in Chinatown, Chiu Quon Bakery.
The Great Lawn at Millennium Park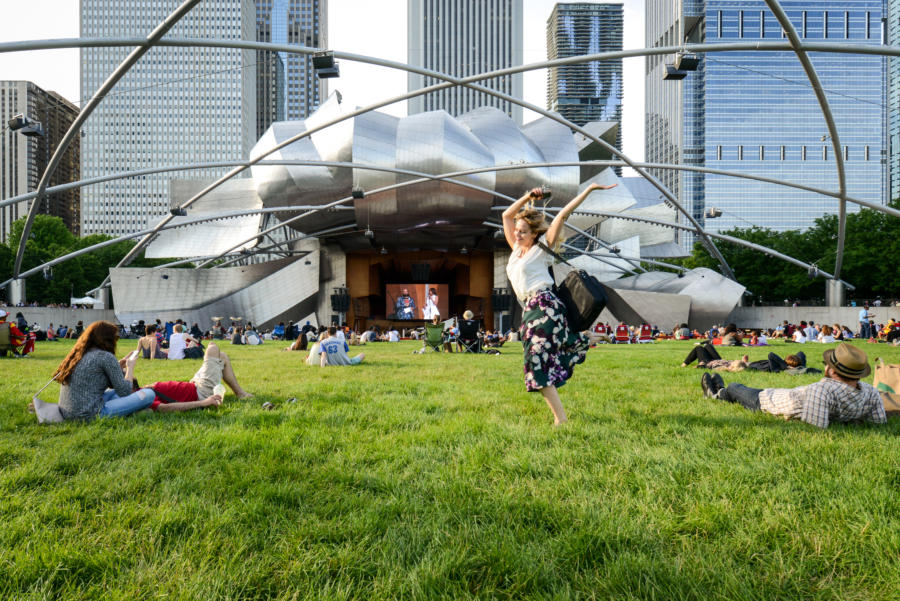 Neighborhood: Loop
The spot: One of the city's most iconic green spaces, the Great Lawn at Millennium Park is a great place for an outdoor picnic. Find a spot in the grass beneath the soaring Pritzker Pavilion and marvel at the stunning architecture all around you. Afterward, go for a stroll in the peaceful Lurie Gardens.
Where to eat: Pick up some German classics from legendary spot The Berghoff, a picnic pack from About Last Knife, or stock up on sweets inside Revival Food Hall.
Promontory Point at Burnham Park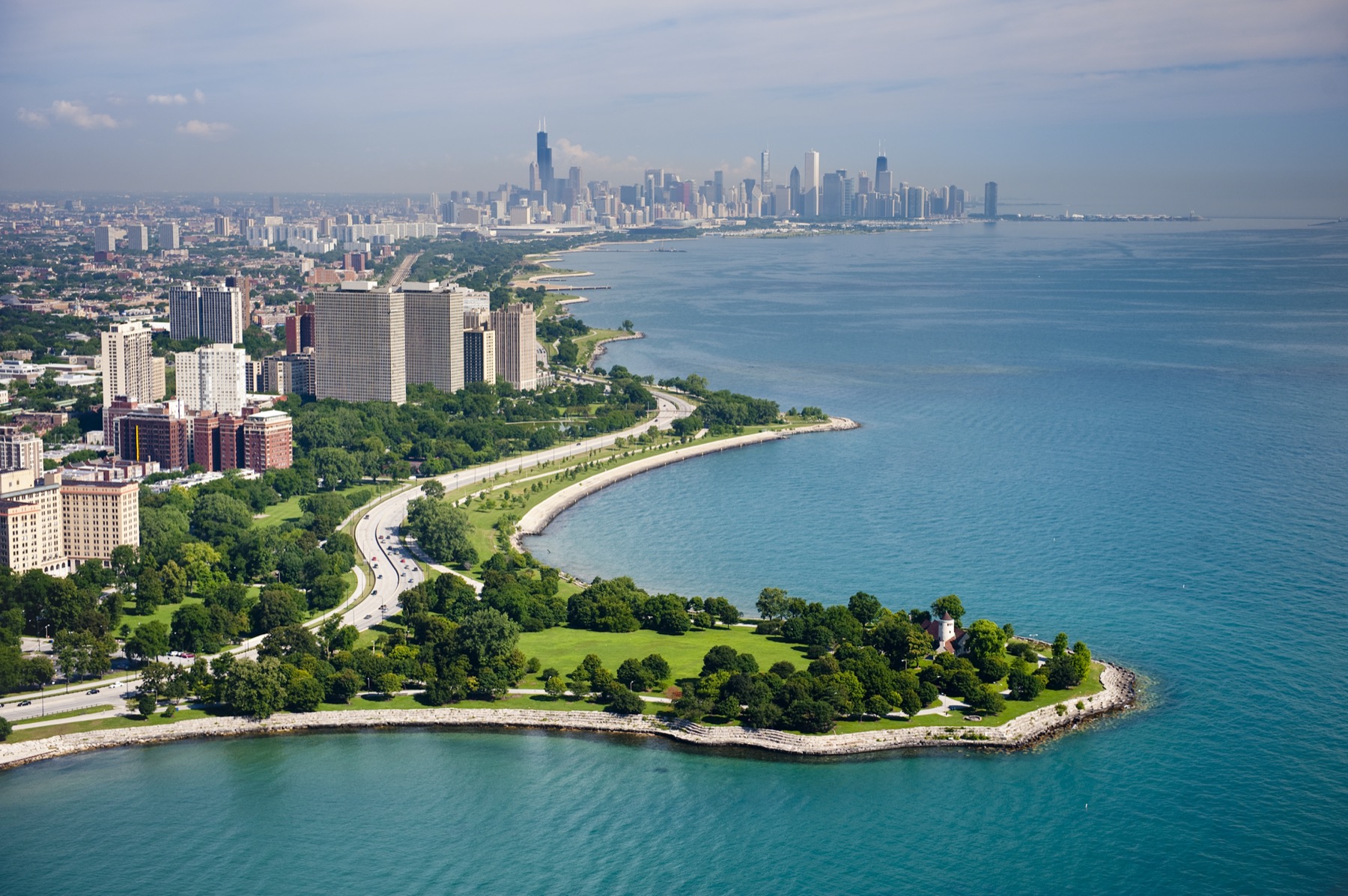 Neighborhood: Hyde Park
The spot: Named for one of Chicago's most famous architects, Burnham Park boasts an appropriately jaw-dropping skyline view. The lakefront oasis includes Promontory Point, which juts out into the blue waters of Lake Michigan and offers a picturesque picnic spot.
Where to eat: Grab paninis and salads to-go at Piccolo Mondo, noodles at Siam Thai, or Southern American dishes with a twist from Virtue.
Washington Park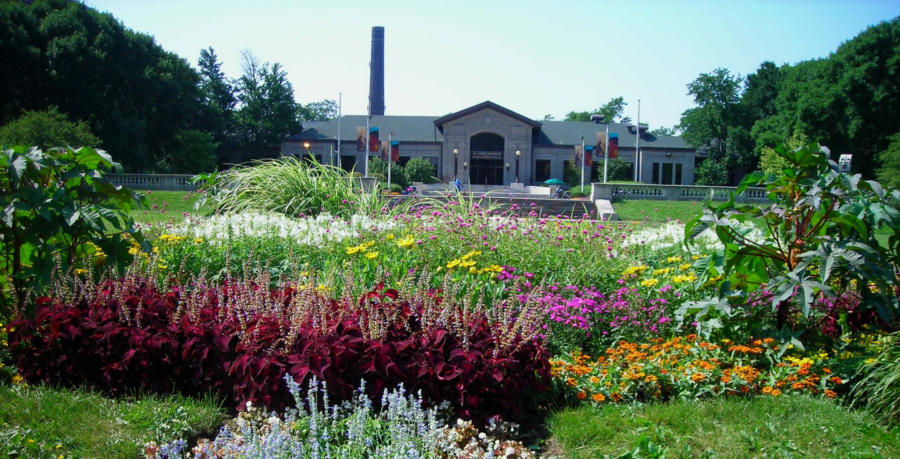 Neighborhood: Washington Park/Woodlawn
The spot: Washington Park is lovely all year round, but it's particularly beautiful in the spring and summer. That's when the park comes to life with colorful local flowers, making it a picture-perfect backdrop for an afternoon picnic. And make time to visit the nearby DuSable Museum when you're done.
Where to eat: Order carry-out pies from Nella Pizza e Pasta, soul food staples from Evelyn's Food Love, or hot chicken from The Budlong.
Alfred Caldwell Lily Pool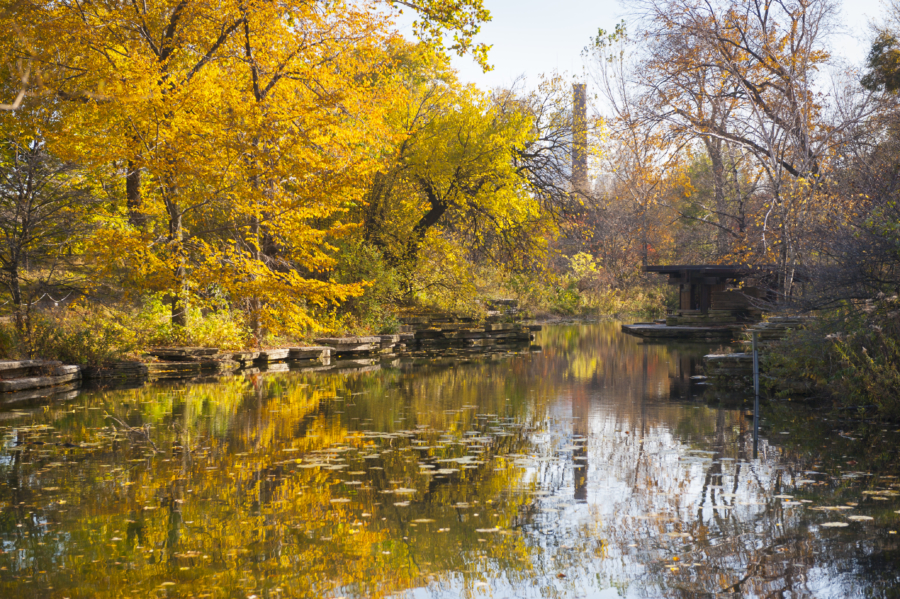 Neighborhood: Lincoln Park
The spot: While there are plenty of picnic spots around Lincoln Park, Alfred Caldwell Lily Pool is truly unique. This hidden gem is tucked away just to the north of Lincoln Park Zoo, creating a quiet oasis in the heart of Lincoln Park. Find a spot near the water to gaze out at the blooming lilies and peaceful waterfall.
Where to eat: Enjoy romantic French cuisine from Mon Ami Gabi, modern Italian fare from Casati's, or Cuban sandwiches from Cafecito,
Humboldt Park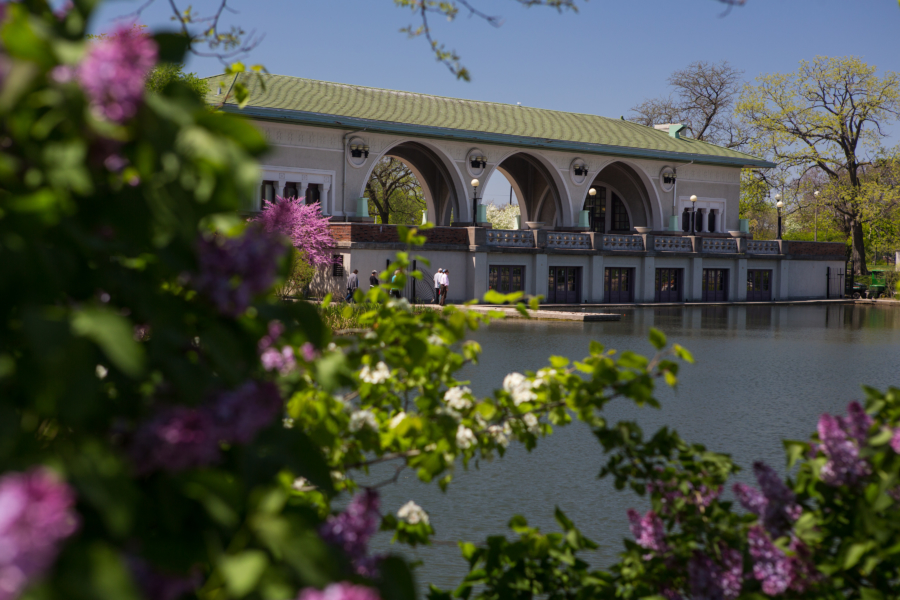 Neighborhood: Humboldt Park
The spot: This charming park is known for its meandering lagoon and historic boathouse. Take a stroll around the water, admiring the wildflowers and swan-shaped paddle boats, then grab a spot in the grass. There's plenty of room to sprawl out and enjoy a lazy day of picnicking, bird watching, and enjoying the park's natural beauty.
Where to eat: Order sandwiches from Humboldt Haus, baked goods and old-fashioned soda from Spinning J, or Puerto Rican specialties from La Bruquena.
Winnemac Park
Neighborhood: Ravenswood/Lincoln Square
The spot: Winnemac Park has acres and acres of green space dotted with shady trees and weeping willows, perfect for an afternoon picnic. Along with plenty of spots to sit and eat, the park features a scenic prairie garden and nature trail filled with local wildflowers and plants. And the park is a short walk from the many Lincoln Avenue restaurants in Lincoln Square.
Where to eat: Carry out mussels and fries from Hopleaf, sandwiches and bakery favorite from Cafe Selmarie, or Old World specialities from Gene's Sausage Shop and Delicatessen.