Chicago's African American community has had a lasting impact on our culture and history. The city's first permanent settler was a Black man from Haiti, who is now honored with a downtown bridge and a renowned cultural museum. African Americans would continue to shape the face of Chicago and the nation, from the Great Migration to President Obama's victory speech in Grant Park.
Today, Chicago is home to thriving African American communities in neighborhoods all across the city. Bronzeville and Hyde Park are two areas where Black heritage is proudly on display, from family-owned restaurants to vibrant works of art. Here's where you can experience African American culture in Chicago, through Black-owned businesses and cultural institutions celebrating Black heritage.
Restaurants, bars, and lounges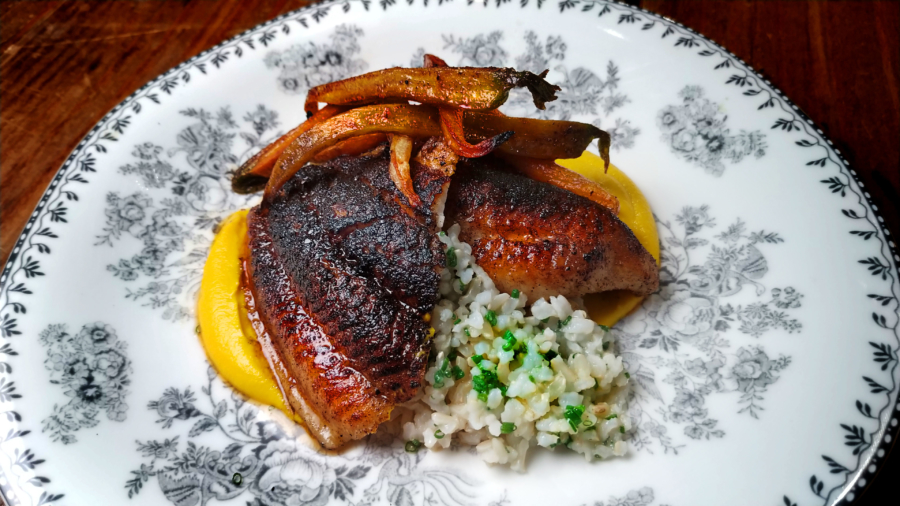 For breakfast, stop by Batter and Berries. The beloved brunch spot in Lincoln Park is known for their French toast flights and BYOB policy. Another favorite is Sweet Maple Café in Little Italy, a '40s-era diner with some of the best biscuits in town. And the signature dish at Chicago's Home of Chicken & Waffles is a must-try.
Try the Sunday buffet at Vee Vee's African Restaurant to sample authentic dishes like jollof rice, yam and eggs, and roasted plantains. Dig into heaping portions of Ethiopian cuisine at Demera Restaurant in Uptown. Or head to Lexington Betty in Pullman, where you can try some of the city's most acclaimed barbecue.
Luella's Southern Kitchen is known for having some of the best fried chicken in the city, plus all your favorite comfort food sides. If you're looking for something a bit refined, Virtue in Hyde Park serves elevated versions of traditional southern recipes. Finally, satisfy your sweet tooth at Southern-style bakeshop Brown Sugar Bakery.
Architecture and historic landmarks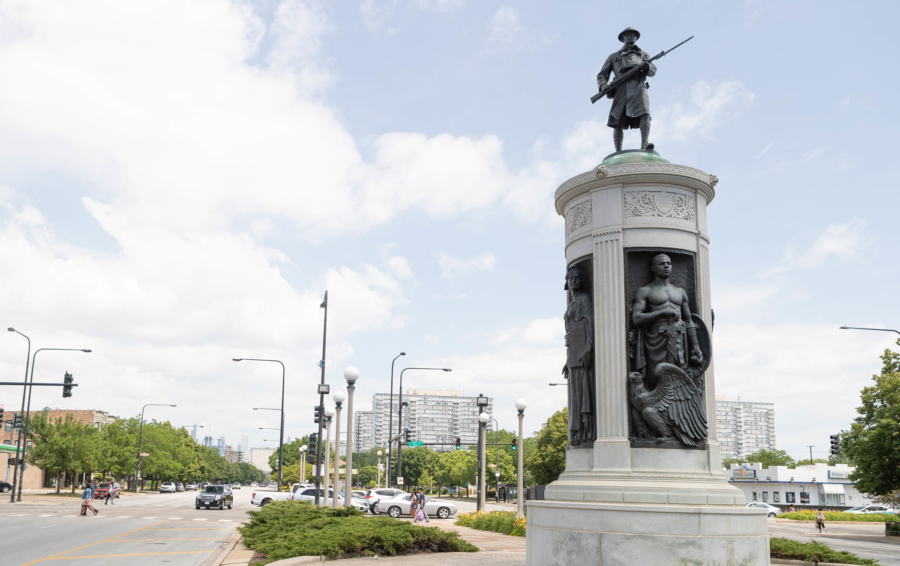 In Bronzeville, the Monument to the Great Migration celebrates the historic movement with a striking statue near Chicago's southern lakefront. And the Victory Monument was erected in 1927 to memorialize an African-American unit that served in France during World War I. The towering granite monument is on the list of National Register of Historic Places and a Chicago landmark.
The two monuments serves at markers for the Bronzeville Walk of Fame. The path honors more than 100 Bronzeville residents who have made significant cultural contributions, including civil rights activist Ida B. Wells, poet Gwendolyn Brooks, astronaut Robert H. Lawrence Jr., and more.
Also in Bronzeville, the Chicago Bee building is a charming Art Deco structure that was originally home to the Chicago Bee, a newspaper serving the local African Americans community. It's now a branch of the Chicago Public Library system and recently underwent a $2 million restoration.
Throughout the community, you can see the homes of some of Chicago's most prominent African American citizens, including Nat King Cole, Louis Armstrong, and Ida B. Wells. In Hyde Park, check out Obamafamily home on a lovely tree-lined street, plus the spot where Barack and Michelle shared their first kiss, memorialized at the Obama Kissing Rock.
In the historic Pullman neighborhood, the A. Philip Randolph Pullman Porter Museum showcases the history of the African American labor movement. The only museum of its kind in Chicago, it's in the Pullman National Monument district.
Black art and culture in Chicago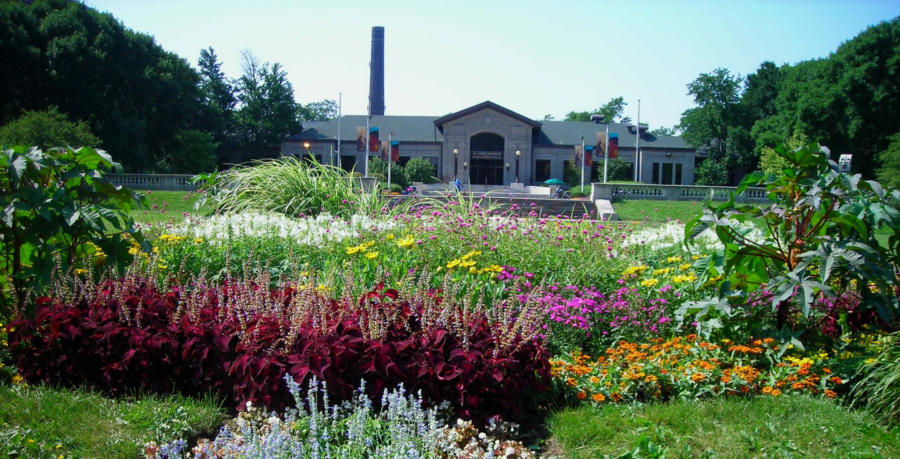 The DuSable Black History Museum and Education Center is the country's first independent museum dedicated to the history of African and African American culture, and one of Chicago's principal cultural institutions. This Hyde Park must-see boasts more than 15,000 artifacts, including priceless paintings, sculptures, and historical memorabilia.
The South Side Community Art Center has been a catalyst for creativity in Chicago for almost 80 years. Displaying works by celebrated and emerging artists alike, the center was named a National Treasure by the National Trust for Historic Preservation in 2017. And at the Stony Island Arts Bank, a crumbling former bank building has been transformed into a world-class arts center.
Gallery Guichard specializes in works relating to African diaspora. This inviting space is a cornerstone of the Bronzeville community, featuring both international and national exhibitions that span mediums, including paintings, sculpture, and even furniture.
Little Black Pearl Art & Design Center is a nonprofit firmly rooted in the local African American community. They offer diverse youth education programs, plus a robust calendar of events that features live poetry, musical performances, and artist exhibits.
The Black Ensemble Theater in Uptown is one of the most diverse musical theatres in the country. The group, whose mission is to end racism through theatre arts and community outreach, is known for their lively performances that will have you up out of your seat and singing along.
Music venues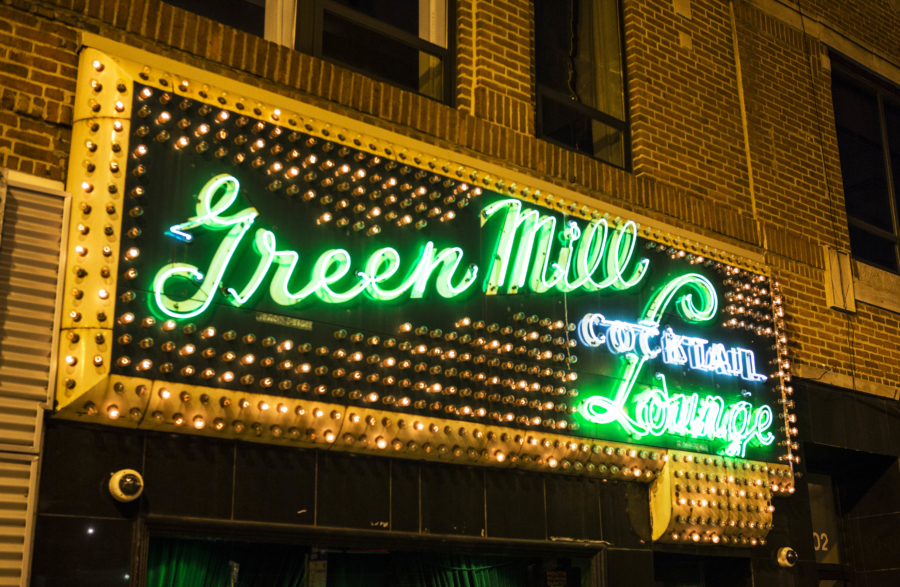 In the 1900s, the Great Migration brought hundreds of thousands of African American migrants to Chicago, who introduced the city to jazz and blues. That legacy lives on today in Chicago's many legendary music venues and clubs.
With its more than 100-year-long history, Green Mill Cocktail Lounge is famous for hosting iconic jazz musicians and notorious mobsters alike. During Prohibition, the club was a favorite hangout for Al Capone (you can still sit in his favorite booth) and attracted legendary performers like Von Freeman, Franz Jackson, and Wilbur Campbell. Today, the historic spot is still known as one of the country's top jazz venues.
In River North, Andy's Jazz Club is a Chicago institution that's been around for more than a half century. One of the city's most prominent jazz venues, this place is a must-visit for fans of swing notes and saxophone solos.
With live music and a late-night dance floor, Kingston Mines is a must-visit destination for blues fans. As the city's oldest and largest blues club, Kingston Mines offers an authentic Chicago music experience. Another classic blues club, Buddy Guy's Legends features live music from fresh talent and famous acts every night of the week.