Chicago is home to a legendary jazz scene. You'll find contemporary clubs giving the spotlight to surprising new sounds, a free downtown festival dedicated to jazz, iconic venues that attract musicians from around the country — and even our own unique spin on the genre.
First, a little history. During the Great Migration, African Americans flocked to Chicago from the South, bringing age-old jazz and blues traditions with them. The genre became popular in small clubs on the city's south side — soon Chicago was attracting legendary musicians like King Oliver, Jelly Roll Morton, and Louis Armstrong.
Over time, the city's musicians developed their own distinct twist on the genre. Chicago-style jazz is a combo of Mississippi Delta and New Orleans "Dixieland" style, but with heavy bass and guitar, longer solos, and fast tempos.
Want to hear it for yourself? Here's a tour of just a few of the best places to hear jazz in Chicago.
Chicago Jazz Festival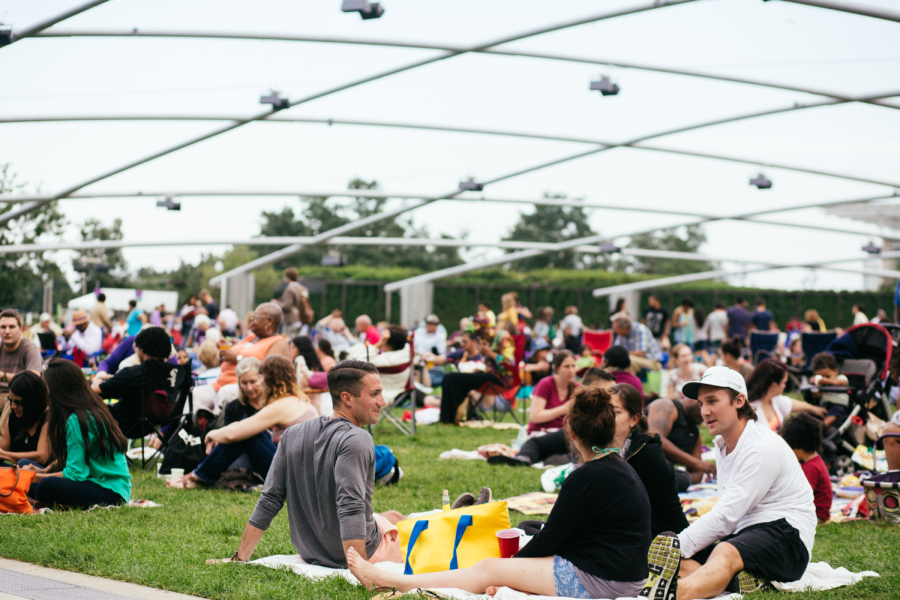 This free July festival features an incredibly diverse lineup of living legends and contemporary talent. For more than 40 years, fans have flocked to Chicago Jazz Festival in Millennium Park to hear free performances from the likes of Miles Davis, Ella Fitzgerald, Stan Getz, Count Basie, Sarah Vaughan, Dizzy Gillespie, Ramsey Lewis, and more. The week leading up to the festival also features free jazz concerts all throughout Chicago's neighborhoods.
Chicago jazz venues
Andy's Jazz Club
Jazz has been packing the house at Andy's since 1977. Whatever day of the week, you can find music lovers enjoying live music, craft cocktails, and Cajun-inspired fare. If you're here on a weekend, then stop in for brunch between 10:30 a.m. and 1:30 p.m. when admission is free. 11 E. Hubbard St., River North
Benny's Chop House
Benny's has the look of a classic Chicago steakhouse, with the sounds of a great jazz club. The swanky spot has live jazz during dinner Wednesday through Saturday every week. And Benny's prides themselves on bringing in artists that offer their own unique spin on the genre, with hints of swing, rock, pop, R&B, and more. 444 N. Wabash Ave., River North
Constellation
Progressive, experimental, improvisational, contemporary — you'll find it all at Constellation. This forward-thinking venue is dedicated to fostering artistic growth, which makes for some truly one-of-a-kind shows. The space includes two intimate performance spaces and a full bar. 3111 N. Western Ave., Roscoe Village
Green Mill Cocktail Lounge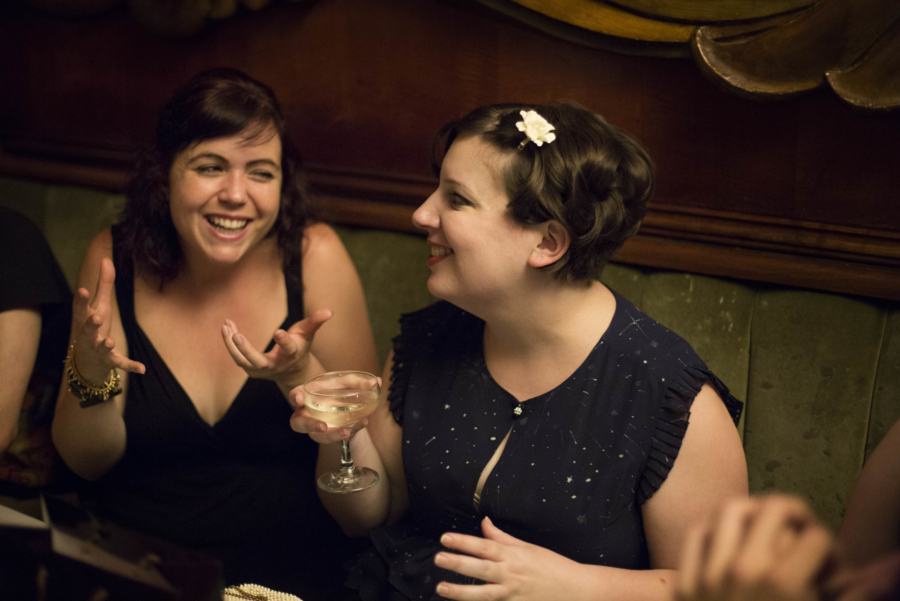 One of the city's most legendary venues, the Green Mill has been a must on the Chicago jazz circuit for more than a century. A speakeasy during Prohibition, it was a favorite haunt of Al Capone (you can still sit at his favorite booth at the end of the bar). Today, you'll find that same soulful vibe, plus live music every night of the week — everything from '30s and '40s classics to today's avant-garde — played into the early hours of the morning. 4802 N. Broadway Ave., Uptown
Jazz Showcase
Jazz Showcase is a classic Chicago jazz club that's been entertaining audiences since the 1940s. Over the years, the stage at Jazz Showcase has been graced by some of the genre's greatest names, from international stars (like Ira Sullivan, Count Basie, Richie Cole, and Dizzy Gillespie) to homegrown talent. There's a show seven days a week, including their family-friendly matinee on Sundays when kids get in free. 806 S. Plymouth Court, South Loop'sDearborn Street Station
M Lounge
Hear live jazz play by candlelight at M Lounge, an intimate martini lounge in the South Loop neighborhood. You can catch a free show on Tuesdays and Wednesdays, when the music ranges from jazz to blues to R&B. Grab a seat at the bar or get cozy in a comfy booth — wherever you sit, you'll feel right at home at this retro charmer.  1520 S. Wabash Ave., South Loop
Winter's Jazz Club
If you're looking for that straight-ahead jazz sound, head to Winter's Jazz Club in Streeterville. The cozy club offers performances six nights a week in their 100-seat listening room. The line-up focuses on jazz singers and straight-ahead styles, but doesn't shy away from other variations of the genre: think traditional, gypsy jazz, big band, New Orleans-style, and more. 465 N. McClurg Court, Steeterville