This article was originally published in the 2023 Chicago Visitors Guide.
When Shermann "Dilla" Thomas started a TikTok account in 2020, he began posting videos of his family and stories about one of his favorite topics — the history of Chicago. Just two years later, Dilla has become known as the city's unofficial urban historian, sharing fascinating facts about "the greatest city on earth" to more than 100,000 followers as @6figga_dilla.
"It's one thing to see a picture or see a name on a street sign or a building, but it's not personal," says Dilla. "Telling the story of how that thing or that person came to be or came to prominence, I think hearing those stories keeps history relevant."
The success of his videos led Dilla to launch Chicago Mahogany Tours, a series of neighborhood bus tours that immerse visitors and locals in the rich history of the city's south and west sides.
"I'm of the belief that if you know the history of the place, you can't help but respect it," says Dilla. "History can adjust your perspective. And so many things can be accomplished if you're moving with the correct perspective."
We asked Dilla to share some of his favorite Chicago spots, from little-known historical sites to can't-miss neighborhood history.
Best spots for nature lovers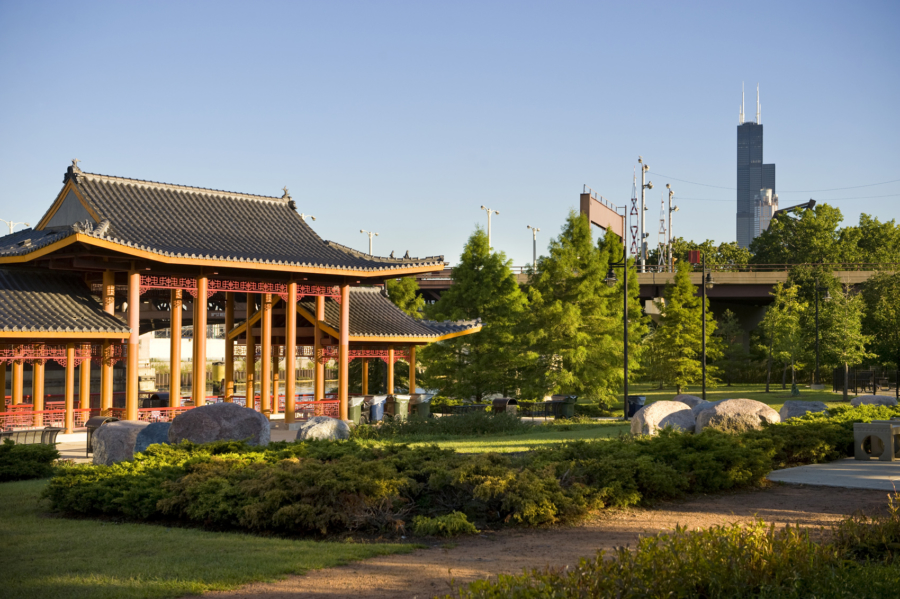 In Chinatown, there's Ping Tom Park. The architect, Ernie Wong, is a Chicagoan of Asian ancestry. I love that he understands both cultures, and you can see that and feel that there. The two marry each other.
You gotta go to Auburn Park in Auburn Gresham. It has an original lagoon from the 1800s.
I'm also a very big fan of Maggie Daley Park. I like that it preserves the downtown lakefront while also honoring a really cool Chicagoan. And my kids love it.
Best under-the-radar pieces of Chicago history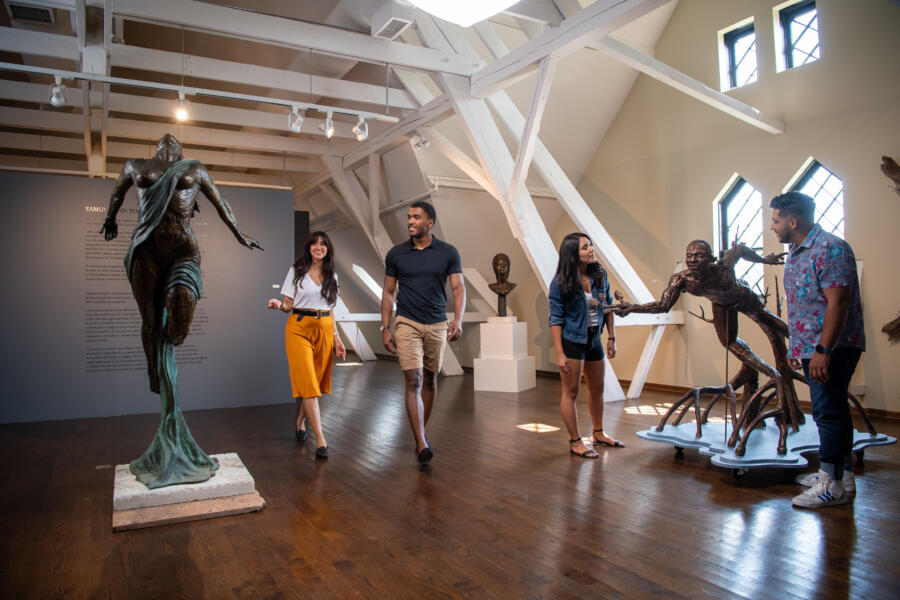 There's The National Museum of Puerto Rican Arts & Culture in Humboldt Park. It's a great example of preservation — the building was formerly a horse stable designed by a famous architect. Now it's being used in a thriving Puerto Rican neighborhood, honoring Puerto Rican history.
I also tell people to go to the Victory Monument on 35th and King Drive in Bronzeville. It honors the Black World War I veterans.
And you gotta go to the Union Stock Yard Gate. Chicago was formerly the largest meatpacking source in the country, and the gate is now a National Historic Landmark.
Best restaurants for food with a side of history
I would say Valois in Hyde Park. You watch them make your food behind the counter. It's been around for 100 years — and anybody that's had any kind of political power in the city of Chicago in the last 100 years has eaten there.
And you should go to La Luna in Pilsen, at 18th and Racine. It's Mexican cuisine and serves probably the best taco in the city. There's a hidden gem a few blocks away at Benito Juarez High School, where there are life-size sculptures of all the leaders of Mexico from throughout history.
Best places to catch a show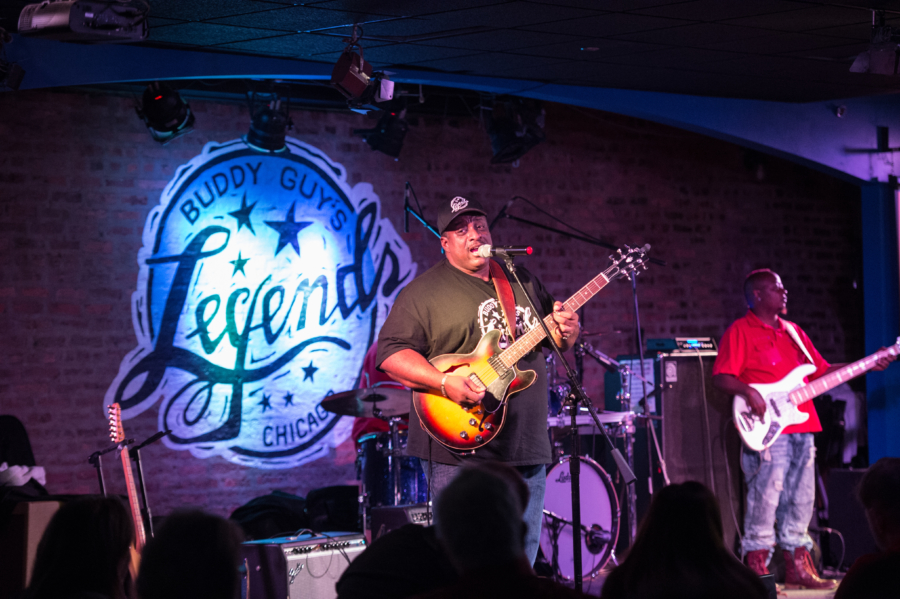 I like Metro. The terracotta on the exterior is amazing. It's a repurposed building, so it preserves history while allowing us to enjoy the present.
Reggies in the South Loop is awesome. I love its proximity to Chess Records and the old Chicago blues scene.
And we gotta add Buddy Guy's Legends. It's owned by Buddy Guy, who does a residency there every January. Where else can you walk in and literally see a living blues legend and icon?
Best neighborhoods for history buffs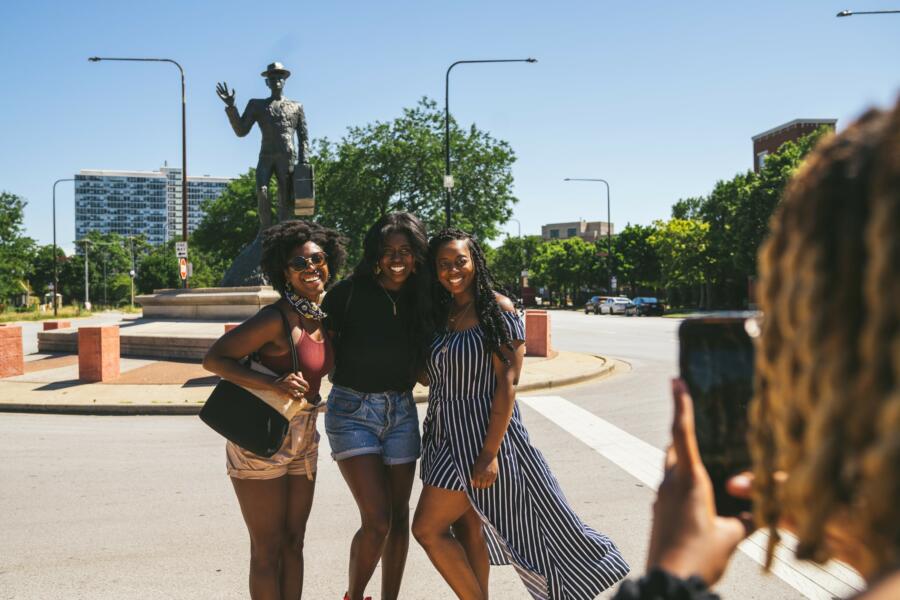 Bronzeville, for sure. Black History Month as a concept comes from Bronzeville, along with gospel music, Ida B. Wells-Barnett, and the Harlem Globetrotters who integrated basketball, to name just a few.
There's also the Pullman neighborhood. President Barack Obama designated Pullman as a National Monument, but the Pullman neighborhood has been making history since the late 1800s. It's because of the Pullman railcar strike that we have Labor Day as a holiday. And the architecture and infrastructure of Pullman are original to the neighborhood.
And I wish more people went to North Lawndale. It's home to a rich Jewish history, the original Sears Tower, and has ties to Dr. Martin Luther King Jr.
Make sure to take a Chicago Mahogany Tour to see all of these awesome neighborhoods I'm talking about.