The sophisticated Marriott Marquis Chicago is bold and inspiring. The dramatic 40-story hotel rises above McCormick Place Convention Center and Wintrust Arena and offers 1,205 modern guest rooms, more than 90,000 square feet of meeting space, two 25,000-square-foot ballrooms and multiple uniquely inspired dining options.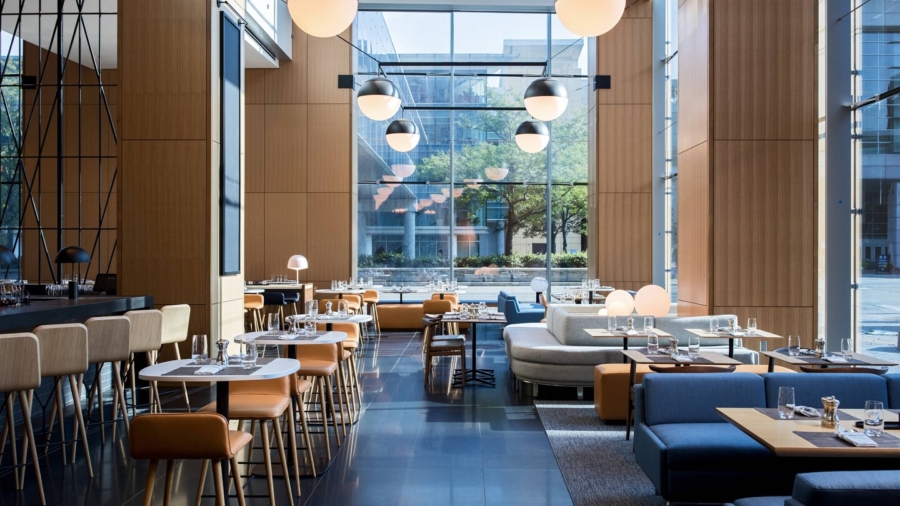 Its 1,205 rooms and state-of-the-art hotel amenities include a 24-hour fitness center, high-speed fiber-optic data, grab-and-go restaurants, and the elegant Woven & Bound Restaurant, serving American cuisine in a retro-modern setting.
Throughout the hotel, commissioned artwork by more than 30 local artists offers inspiration for guests, who can enjoy self-guided smartphone tours of the collection using video-enabled QR codes.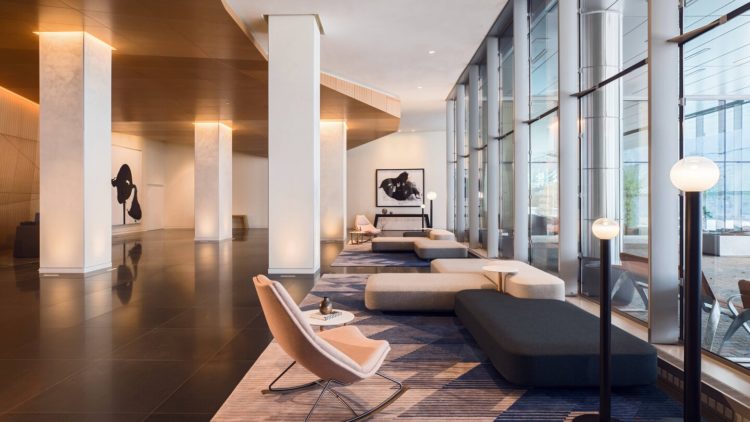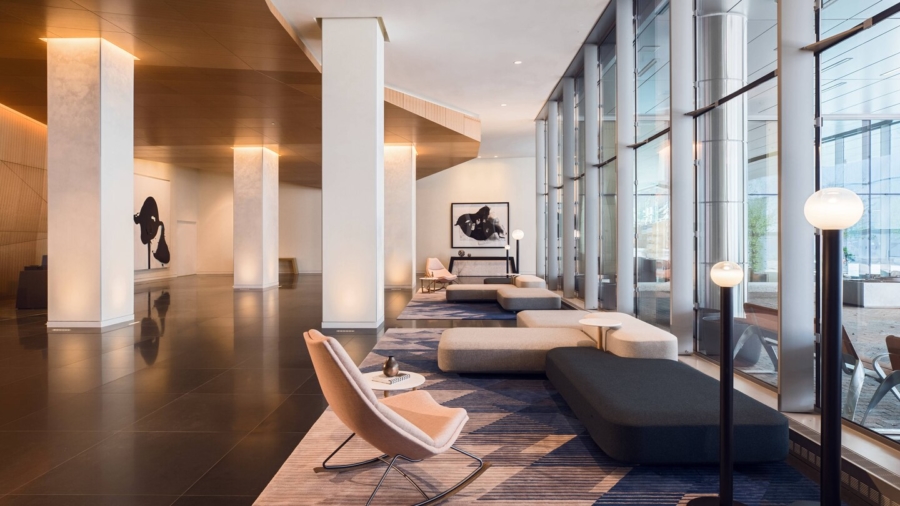 Perhaps the hotel's very best feature, however, is its location. Cross the sky bridge for direct access to McCormick Place, or take the elevated walkway to the 10,000-seat Wintrust Arena, home to NCAA basketball games, as well as star-studded concerts. After events, hotel guests can explore new breweries and restaurants just steps away within the historic Motor Row District.
Meeting planners have a host of event venue options at Marriott Marquis Chicago. The more than 93,000 square feet of event and meeting space within the hotel ranges from more intimate break-out rooms to two 25,000-square-foot ballrooms.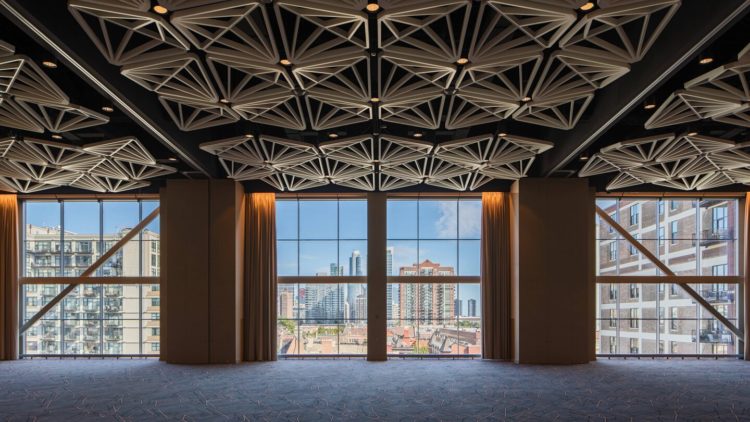 The easy-to-use Meeting Services App provides quick, real-time access to Marriott Red Coat Event Associates at any time, whether you need a whiteboard, A/V help, or just more coffee — all without having to leave your meeting.
The historic American Book Company building, originally built in 1912, connects to the hotel and offers an additional 29 meeting rooms.
Marriott Marquis Chicago is located at 2121 S. Prairie Avenue. Call (312) 791-7000 for information.