Chicago's many parks, gardens, and natural areas are gorgeous year round — but they're particularly stunning in the fall. That's when you can see stunning red, orange, and gold foliage that turns the city into a picture-perfect autumn scene.
Here are some of the best spots to see fall colors in and near Chicago:
Millennium Park and Lurie Garden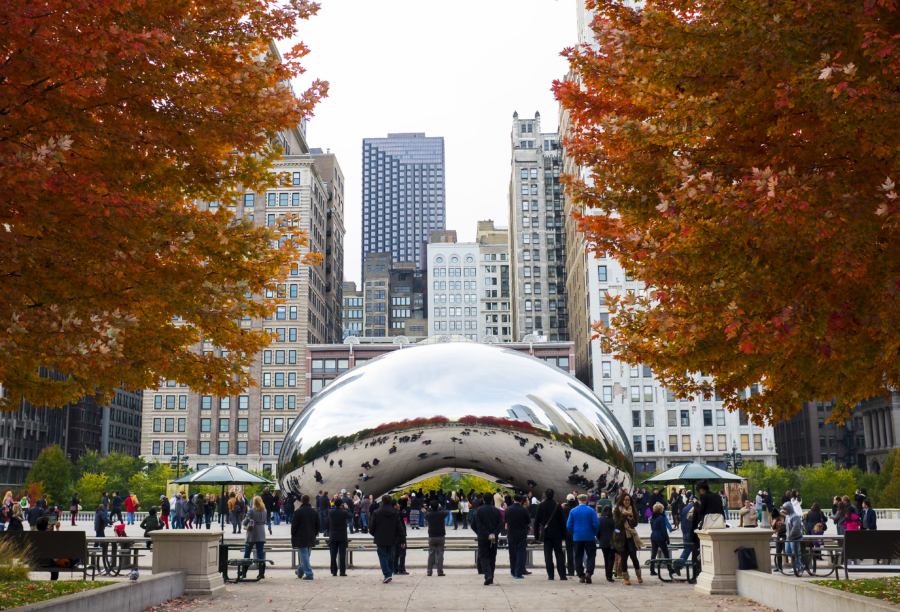 See fall splendor right in the heart of downtown. Chicago's Millennium Park is bursting with color each fall, from the leaves changing color near Cloud Gate (aka "The Bean") to the hidden Lurie Garden teeming with native plant life.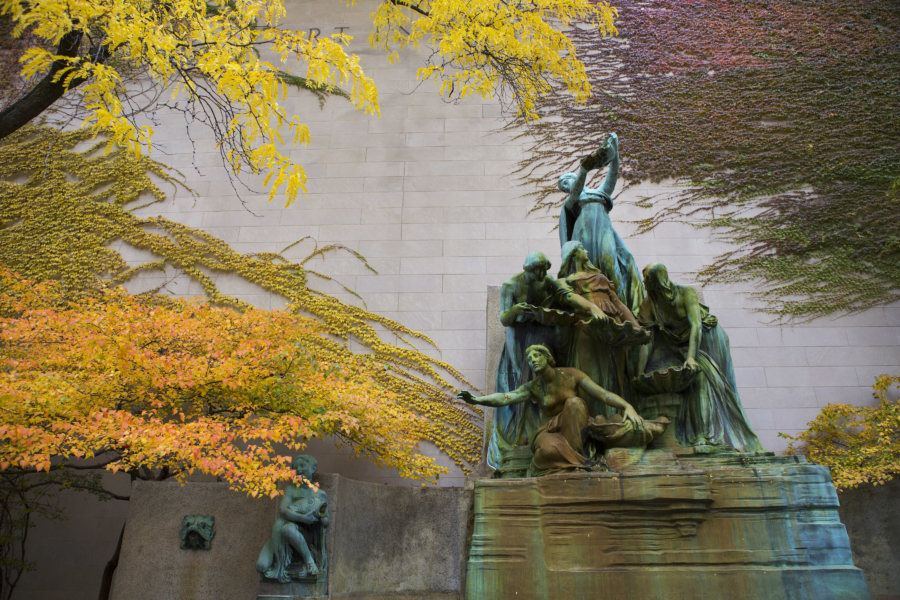 Just south of Millennium Park, the Art Institute of Chicago is framed by two charming courtyards. The North Garden and the South Garden, located along Michigan Avenue, both feature sculptures, fountains, solitude, and breathtaking fall colors.
Lincoln Park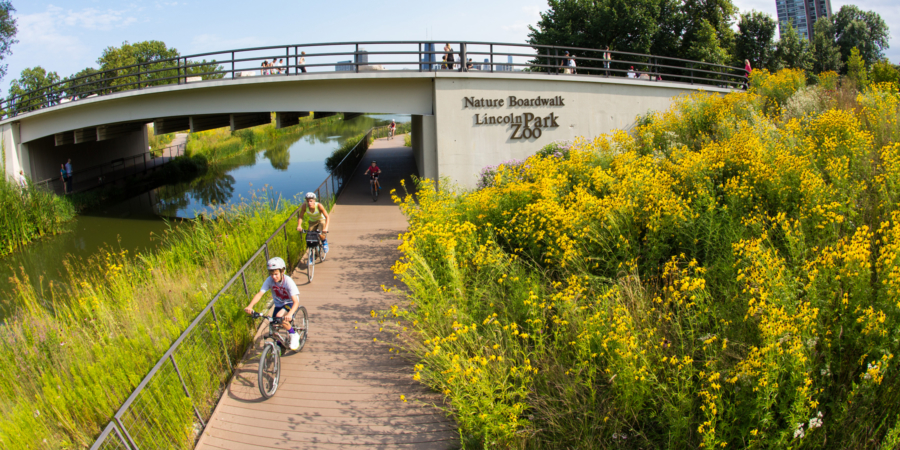 Located along the lakefront, scenic Lincoln Park is a local go-to for fall foliage. Stroll along the Nature Boardwalk at the south of Lincoln Park Zoo, an urban oasis framed with skyline views. Or walk through the manicured gardens outside the Lincoln Park Conservatory (pop inside if you're craving a bit of summer warmth). And the North Pond area, near Peggy Notebaert Nature Museum, stays lush all autumn long.
Morton Arboretum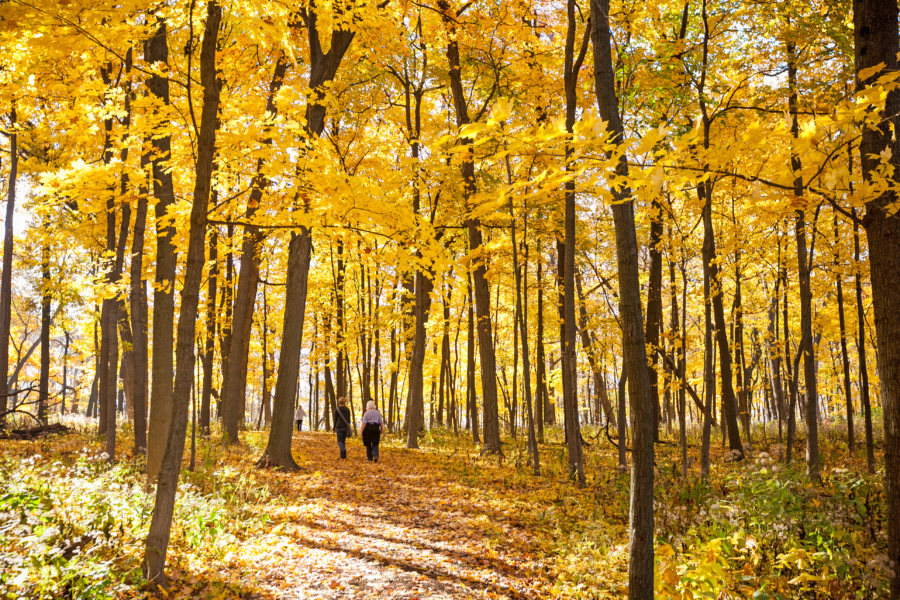 Can't get enough of all those autumn leaves? Get your fall fix at Morton Arboretum, a sprawling living museum that's home to more than 4,000 different types of trees.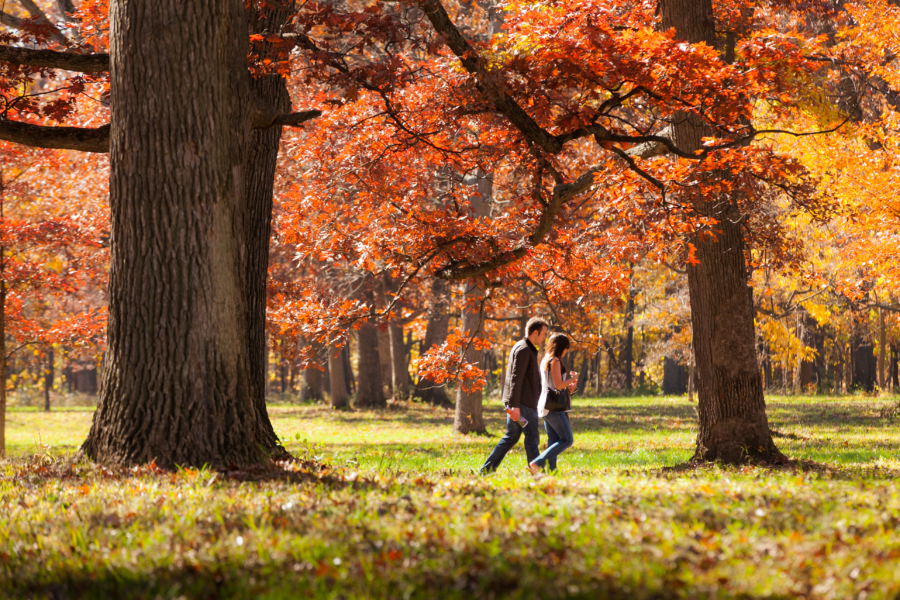 The Arboretum also offer tons of cool fall events, like the Fall Color Festival that celebrates the "most brilliant season at Morton Arboretum".
Winnemac Park
Get a taste of fall in the Midwest at Winnemac Park. The Ravenswood park features 2.7 acres of native prairie habitat, bursting with local flora and fauna that take on golden hues each autumn. And with hundreds of trees scattered throughout the park, there's plenty of leaf peeping to be done.
Jackson Park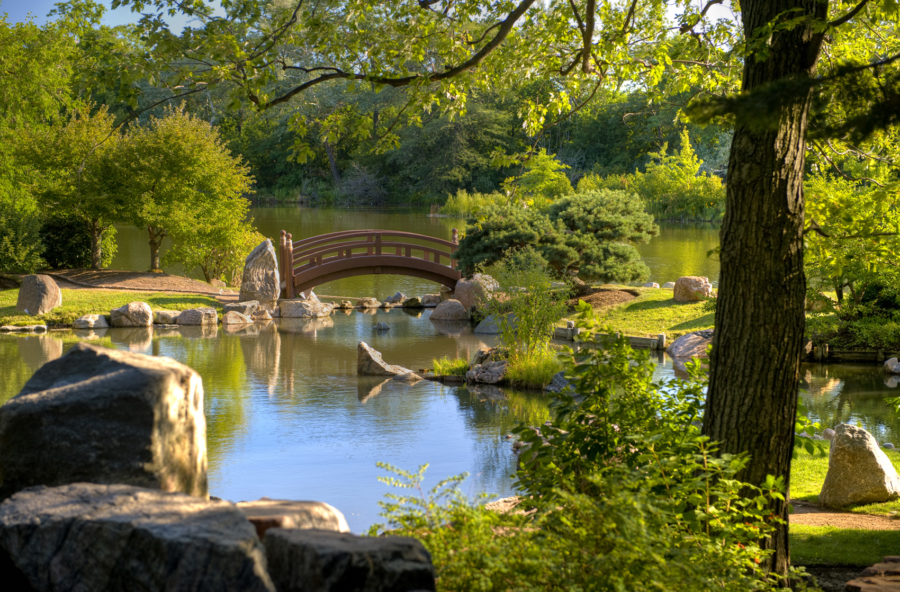 One of Chicago's most historic parks is also one of its most scenic. Nestled on the lakefront edge of the bustling Hyde Park neighborhood, Jackson Park is best known as the site of the 1893 Chicago World's Fair. Fall is the perfect time to explore the park's Garden of the Phoenix, an authentic Japanese garden set on a tranquil lagoon.
Humboldt Park
Located in the vibrant Humboldt Park neighborhood, this sprawling park contains scenic lagoons connected by a prairie river, a sprawling garden, ball fields, soccer fields, and a stunning boat house. Meander the winding paths or (if you're there before Sept. 30) rent a paddleboat and see the fall colors from the lagoon.
Chicago Botanic Garden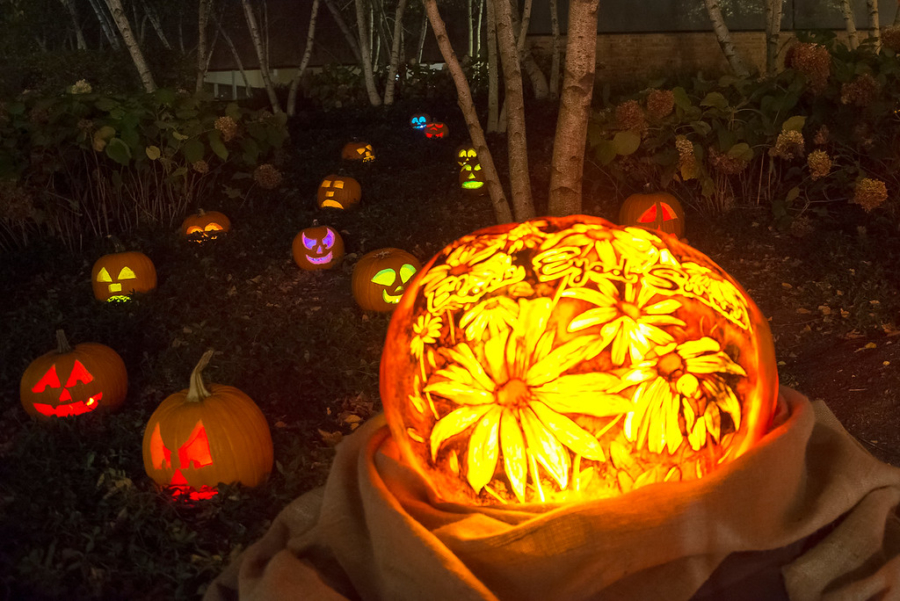 More than one million people visit the free Chicago Botanic Garden — and a good chunk of them go in the fall. That's when you can see Chicago Botanic's 27 gardens, four natural areas, nine islands, and six miles of lake shoreline bursting with autumn splendor. Plus, a fun roster of fall events (like the popular Night of 1,000 Pumpkins) are all the more reason to take the trip out to suburban Glencoe.