---
Why we love it
The quaint North Park neighborhood is an ode to traditional Swedish culture, mixed with a modern blend of global cultures thanks to the nearby university.
Explore like a local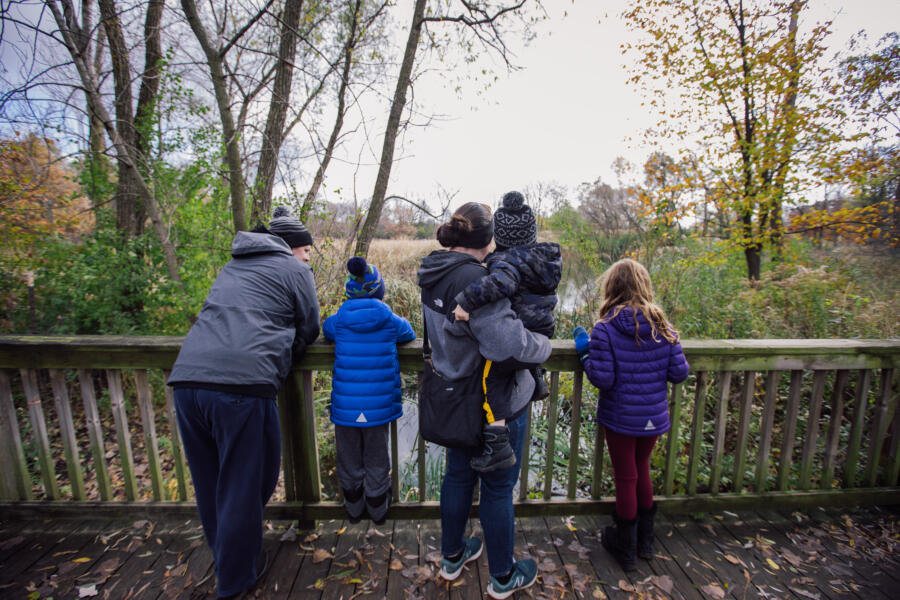 Insider tips
North Park brings a taste of Sweden to Chicago. Originally populated by Swedish immigrants, the neighborhood is a blend of cultures and generations today. But you can still find traces of its Swedish roots — don't miss Tre Kronor, one of the most authentic Nordic restaurants in the city, and Sweden Shop, a charming shop stocked with Scandinavian home decor. And you can't leave without trying glogg, a Scandinavian mulled wine that's served hot and often mixed with spices, nuts, and dried fruit.
The neighborhood is named for nearby North Park University, a small liberal arts college that brings students, professors, and alumni to the area. The stretch of Foster Avenue bordering the riverfront campus is dotted with bustling international restaurants — try hard-to-find specialties from Vietnam, India, the Philippines, Mexico, Korea, the Middle East, and beyond.
One of the most fascinating spots in North Park is the Bohemian National Cemetery. The sprawling Czech cemetery, a historic landmark, is known for its elaborate entrance gates, unique grave markers, and fascinating history.
Just north of the cemetery, the North Park Village Nature Center is a 46-acre nature preserve, with hiking trails through wetlands and prairies.
Chicago Greeter: free guided tours
Taste, shop and explore the neighborhoods with a friendly local as your guide. Explore rich histories, diverse cultural traditions and hidden treasures. See sides of the city you may not have adventured out to on your own, and take away a truly authentic Chicago experience. Greeter visits are customized based on your choice of neighborhoods, language and interests.
Request a tour with a Chicago Greeter