Chicago in the summer is unlike anything else. The whole city is buzzing as visitors and locals head outdoors to soak in every last ray of sunshine. Restaurants open their patios, festivals pop up in city parks, and music fills the streets late into the night.
There's so many things to do in Chicago each summer, so I wanted to narrow it down a bit for you. Here's a roundup of some of my favorite warm-weather happenings to add to your Chicago summertime bucket list:
1. Be a part of history at Pride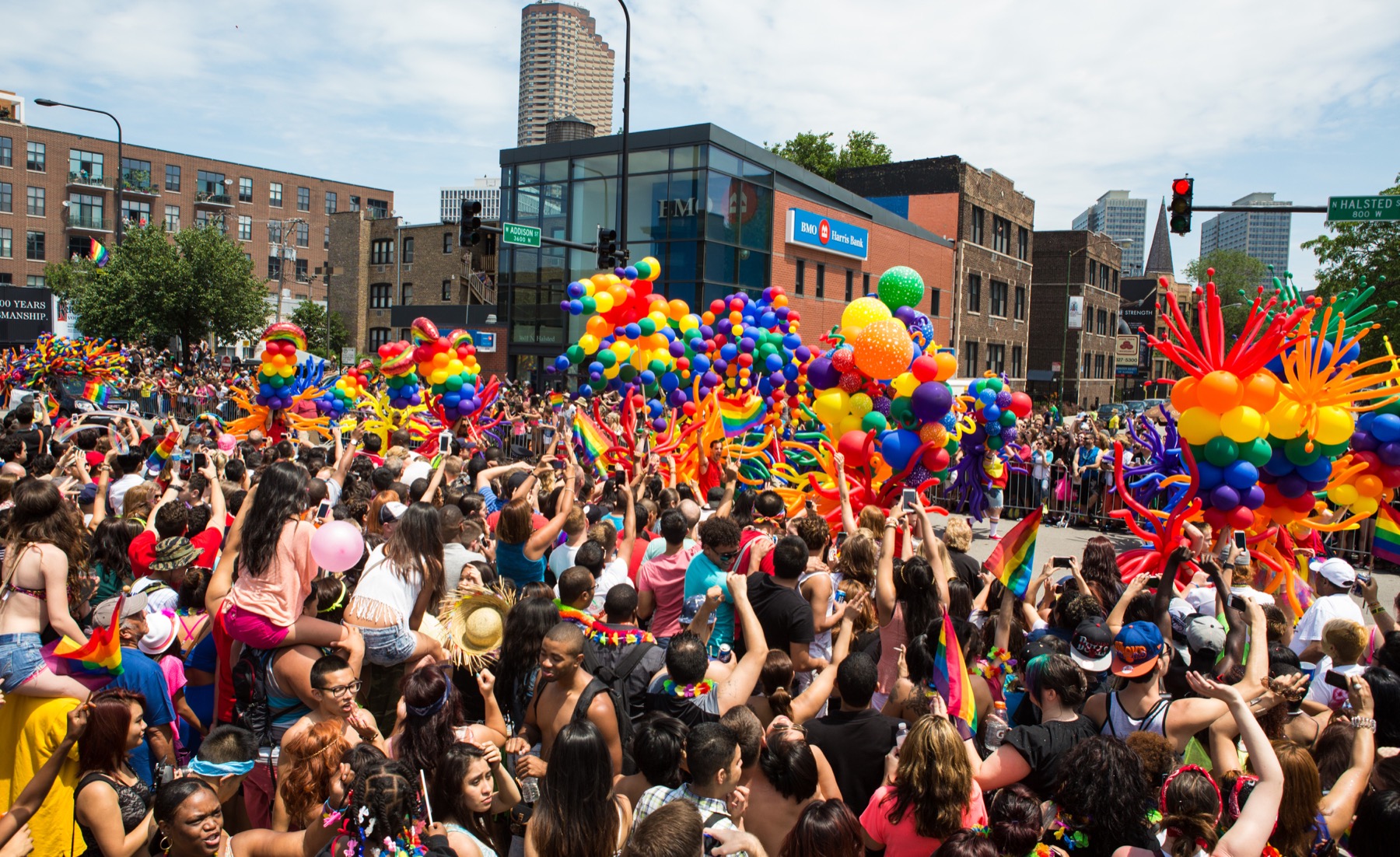 This year marks Chicago Pride Fest's 50th anniversary, setting the stage for an extra-meaningful celebration. The historic street festival in Boystown is Chicago's biggest party of the summer, celebrating the LGBTQ+ community with outdoor performances, vendors booths, drag shows, the legendary Chicago Pride Parade, and more.
Fest season is the best season. Check out all Chicago's summer festivals.
2. Hit the Riverwalk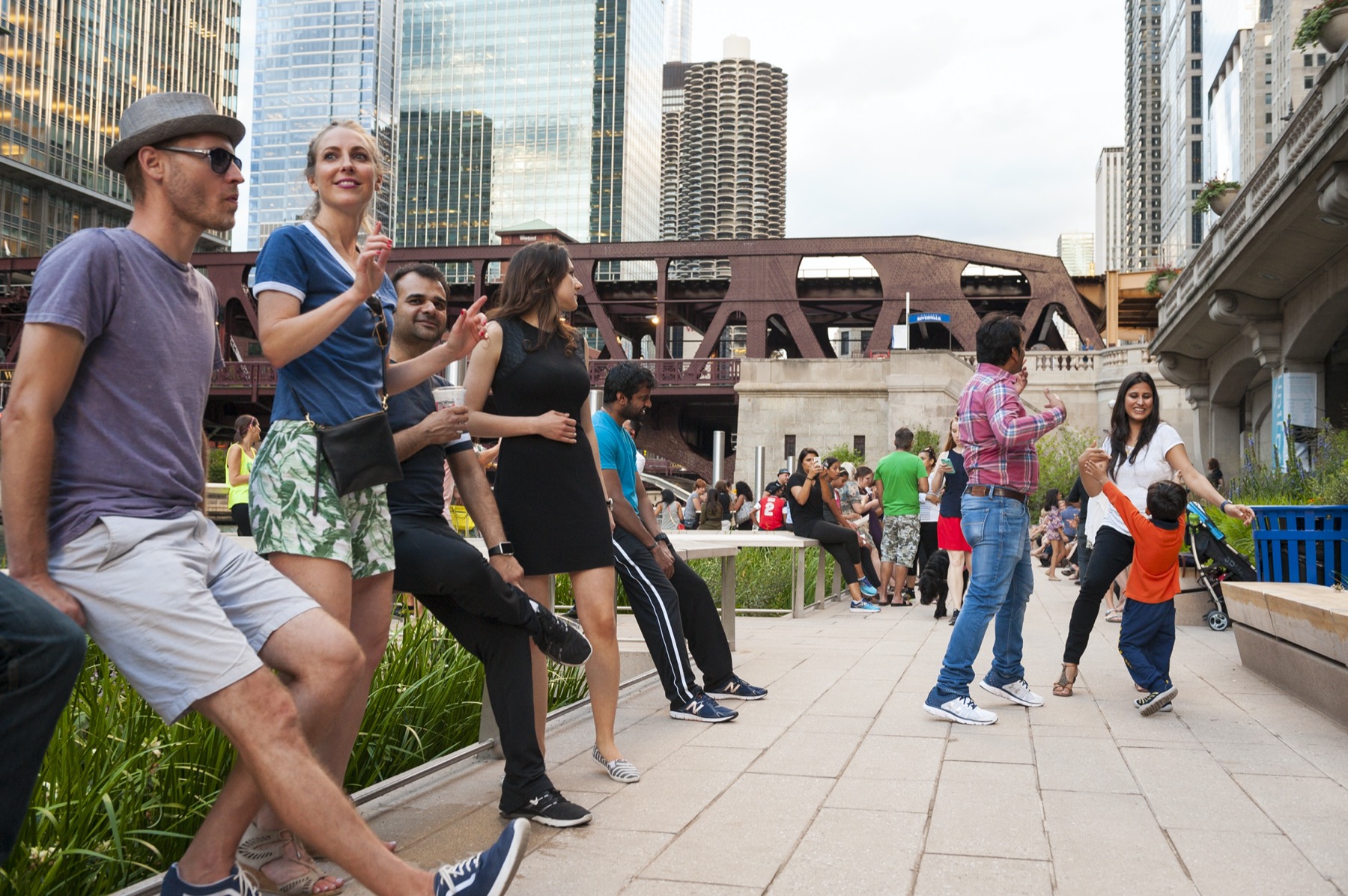 The Chicago Riverwalk is ready for summer with a packed schedule of events. Their Second Tuesdays program features live entertainment, discounts, and special programming like the Arts in the Dark Lantern Procession each month. Plus, stay past sunset to see Art on theMART, the world's largest digital art projection.
3. Spend a night (out) at the museum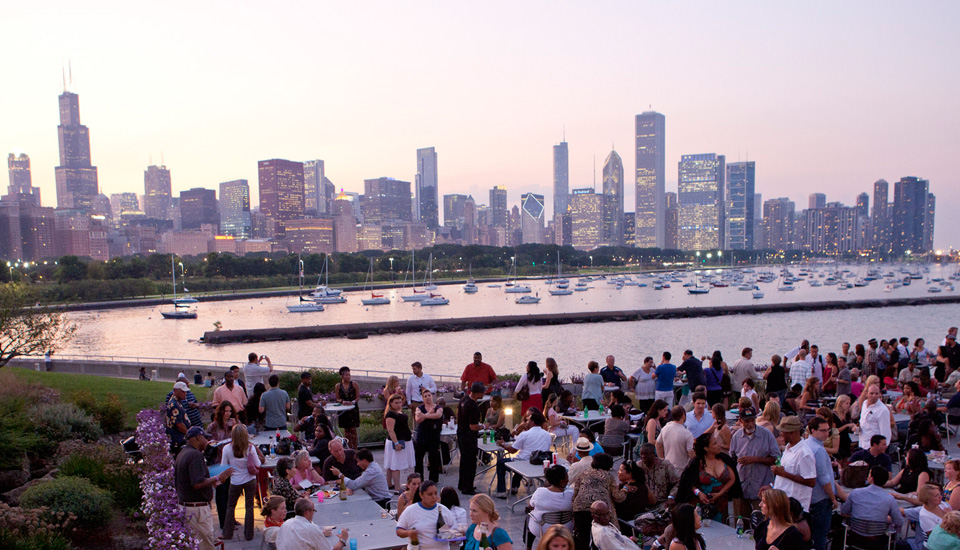 The only thing better than live jazz is live jazz on the terrace at the Shedd Aquarium. Jazzin' at the Shedd features music ensembles every Wednesday from 5 p.m. to 10 p.m. June 12 – Aug. 28.
Tickets cost $19.95 for Chicago residents and $24.95 for nonresidents. Illinois residents can visit for free on June 12. Admission includes access to the full aquarium, including select special exhibits.
4. Get in touch with nature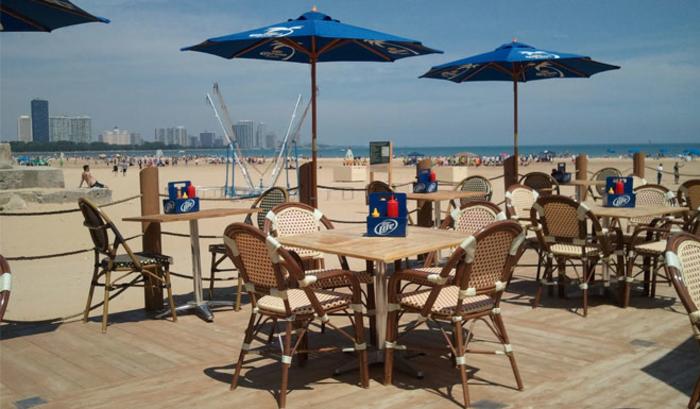 Montrose Avenue Beach is a choose-your-own-adventure destination for nature-lovers and adventure-seekers alike. Spot wildlife among the 11-acre natural sand dunes, stroll the dog beach with your furry friend, or enjoy live music at the full-service beachfront restaurant, The Dock.
The beach is located at Montrose Avenue and Lake Michigan with equipment rental on the south end at the Wilson Avenue ramp. Daily hours are 6 a.m. – 11 p.m. daily, with lifeguards available from 11 a.m. – 7 p.m.
5. Keep it contemporary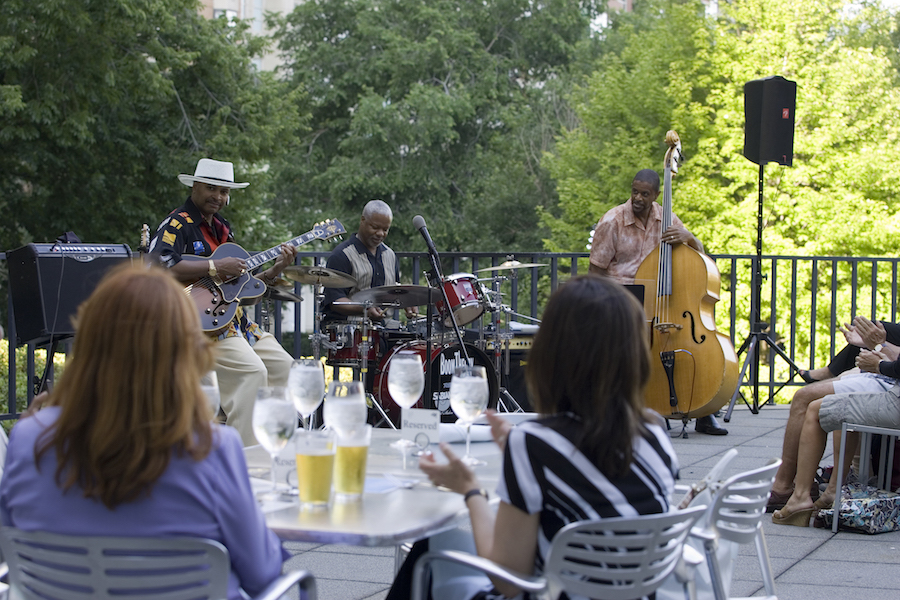 Enjoy art, urban nature, and live music at Tuesdays on the Terrace at the Museum of Contemporary Art. Every Tuesday from June 4 – Sept. 24, Illinois residents can enjoy free museum admission, live music, and idyllic lake views from the Anne and John Kern Terrace Garden.
Nonresident admission is $15 per adult, $8 per student/senior and free for visitors under 18. Dining options are available.
6. Catch a show with a view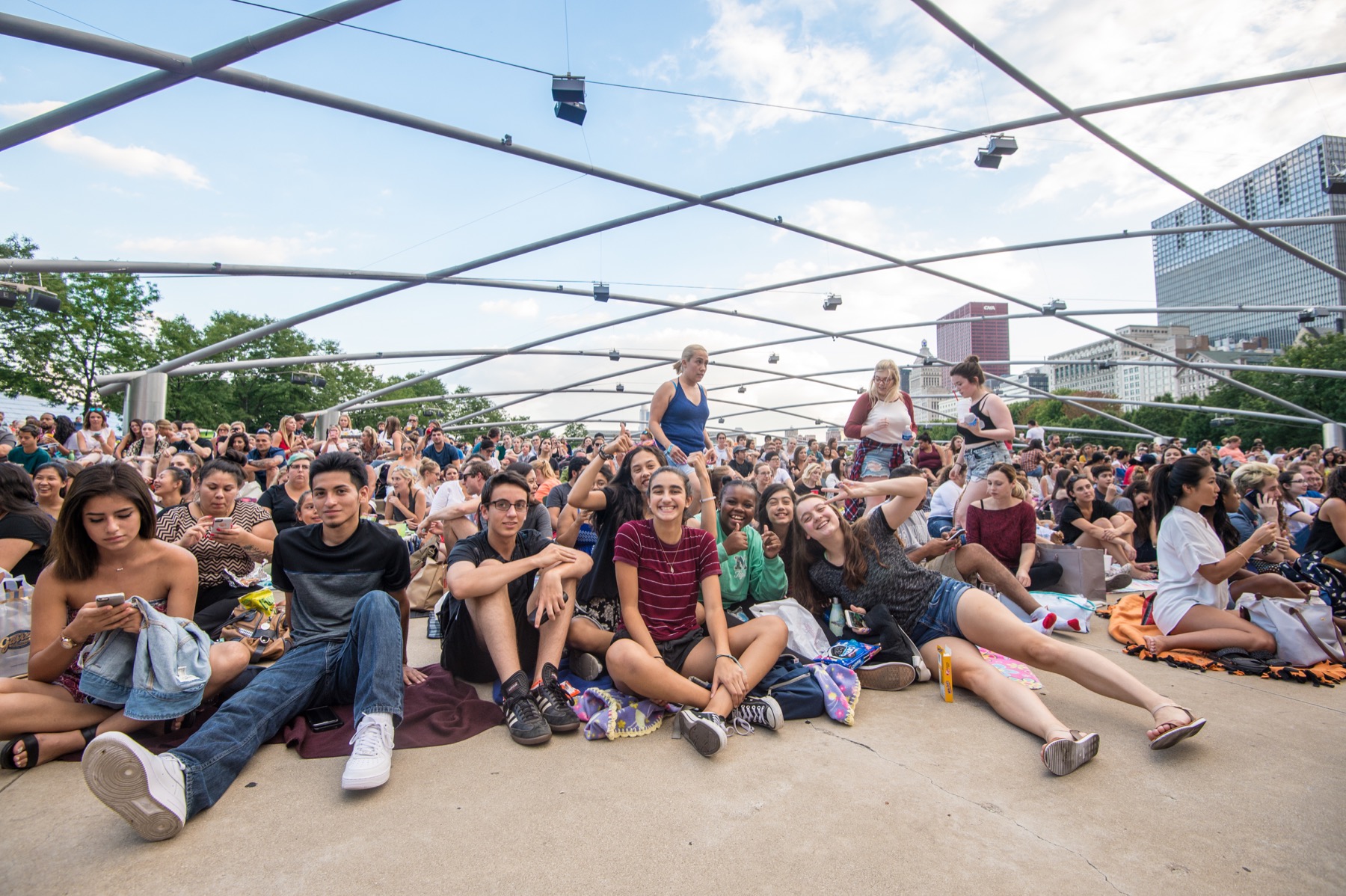 Soak in the skyline views at one of the city's most iconic concert venues: Millennium Park. The Millennium Park Summer Music Series features free concerts from national acts and local favorites, appealing to just about everybody's taste in music.
In the mood for a movie? The Millennium Park Summer Film Series screens free movies under the stars. Grab a blanket and a bottle of wine and stake out your spot for blockbusters, indie flicks, family favorites, and more.
The Millennium Park Summer Music Series runs June 13 – Aug. 15, with outdoor concerts most Mondays and Thursdays at 6:30 p.m. The Millennium Park Summer Film Series runs June 4 – Aug. 20 on Tuesdays at 6:30 p.m.
7. Sip your way through summer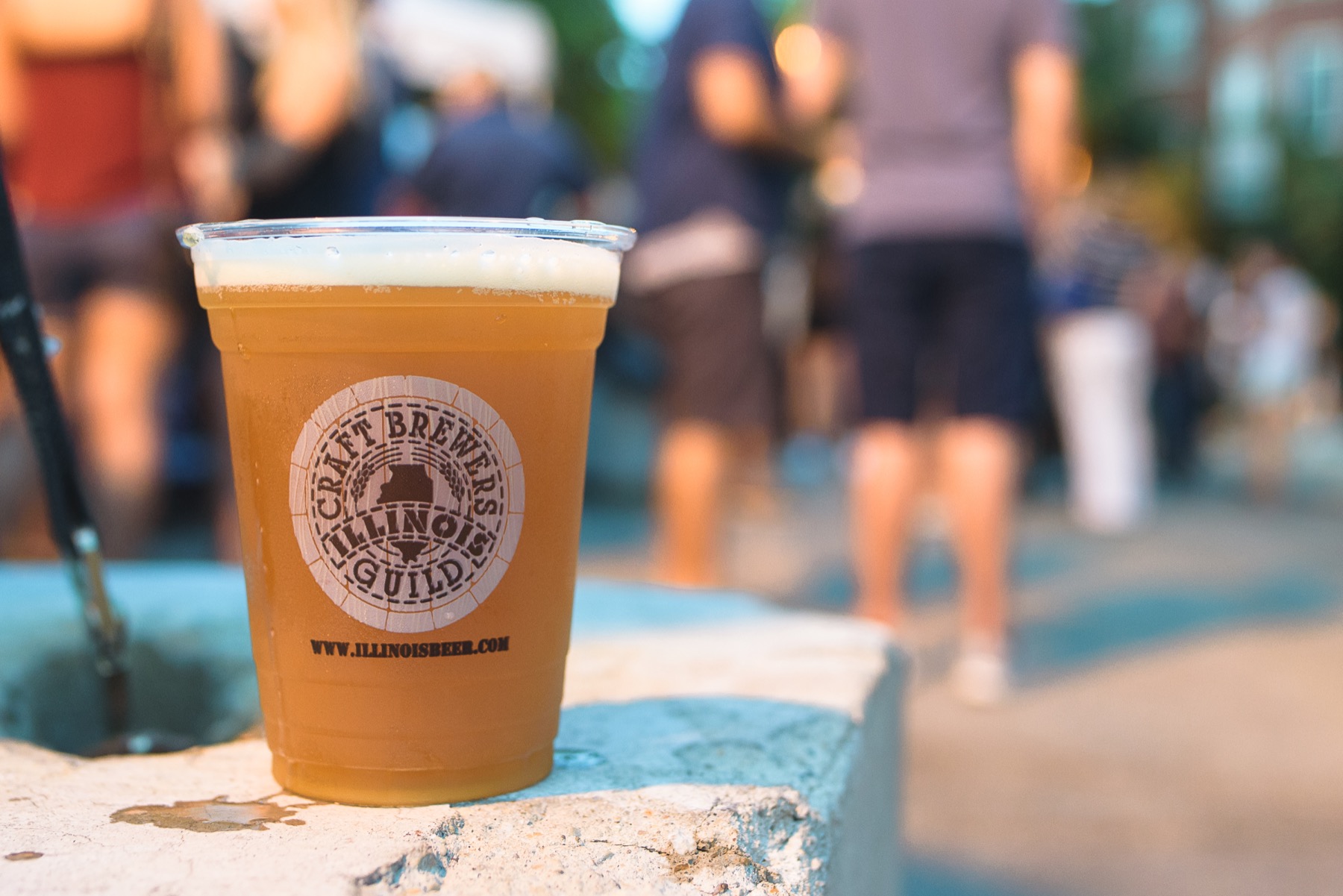 Try some of Chicago's best local beers in the neighborhoods where they're brewed. Friday Night Flights is a summer series of beer tasting events that takes you into Chicago's most dynamic brewing corridors. Sample the latest brews, dig into local food options, and listen to local bands, all in the country's craft brew capital.
Friday Night Flights run from May 31 through Sept. 13. A tasting pass to each summer event includes 10 three-ounce pours for $20 presale or $25 at the door.
8. Party at Pitchfork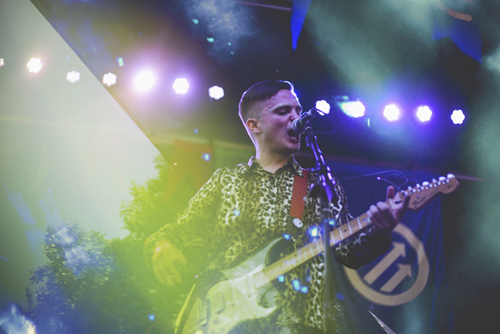 Looking for a laid-back fest that won't break the bank? Check out the acclaimed Pitchfork Music Festival from June 19 – 21 in Union Park, with a lineup that ranges from indie to rock to oldies and beyond. You'll see fest-goers grooving to headliners like HAIM and Robyn, plus people relaxing in the shade, eating local food truck fare, and shopping at the festival's on-site arts and craft fair. Visit Pitchfork for ticket prices and more.
Keep the party going all summer long at these Chicago music festivals.
8. Get out and get down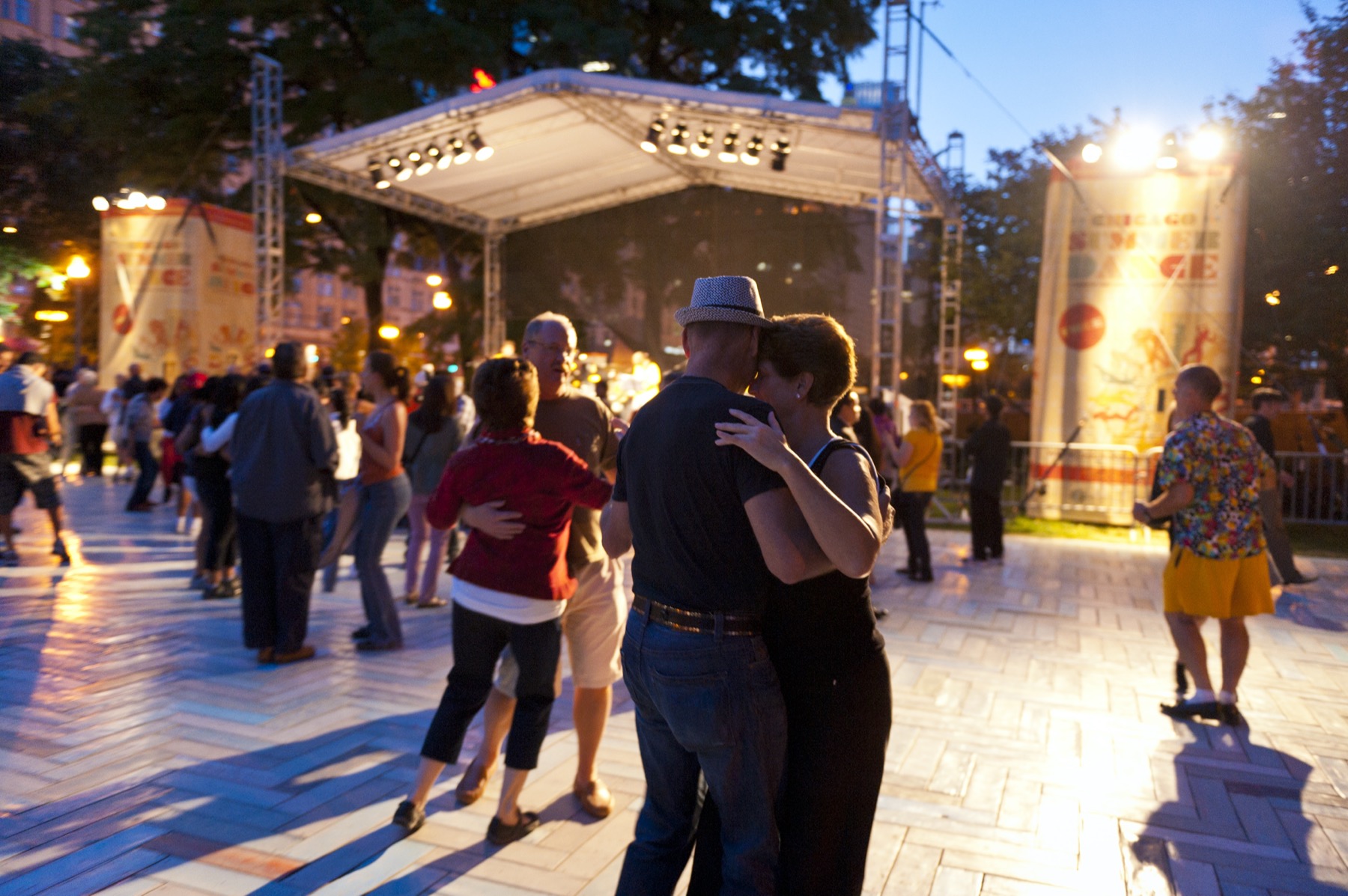 Dancers of all skill levels can get free dance lessons at Grant Park's Spirit of Music Garden every weekend in the summer. Learn how to waltz, salsa, cha-cha, and more on the huge outdoor dance floor. The SummerDance festival runs June 27 – Aug. 24 and visits parks around the city. Get more info and plan your visit on the Chicago SummerDance.
9. Experience nighttime magic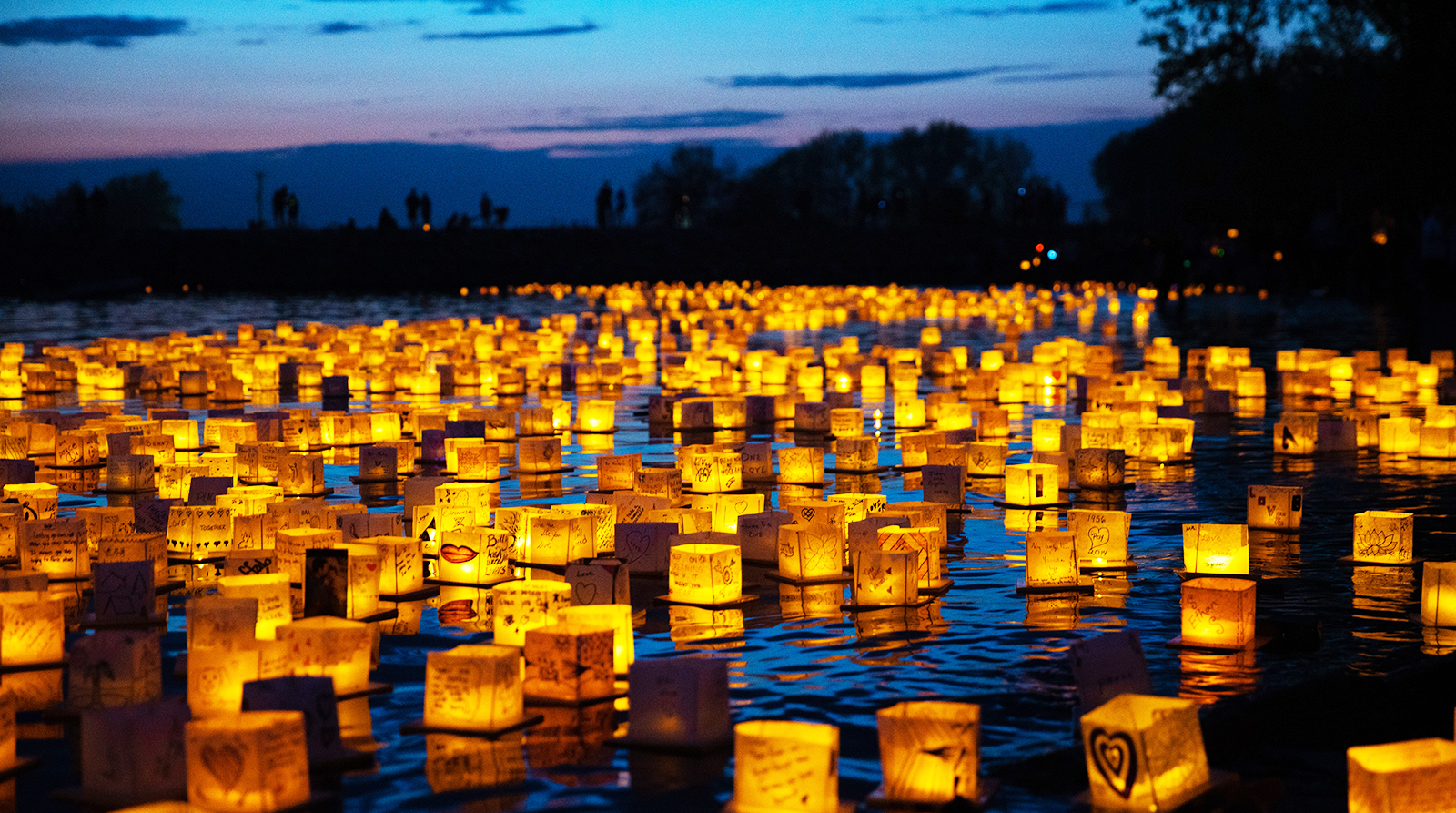 Experience the Water Lantern Festival in Chicago's beloved Humboldt Park on Saturday, July 20. Hundreds of attendees will design lighted paper lanterns, then launch them into the still waters of historic park lagoon after sunset. Plus, enjoy local food trucks and live music throughout the evening.
The festival runs from 5:30 – 10:30 p.m. and supports the charity Water.org. See schedule and ticket prices at the Water Lantern Festival Chicago.
10. Shop independent artists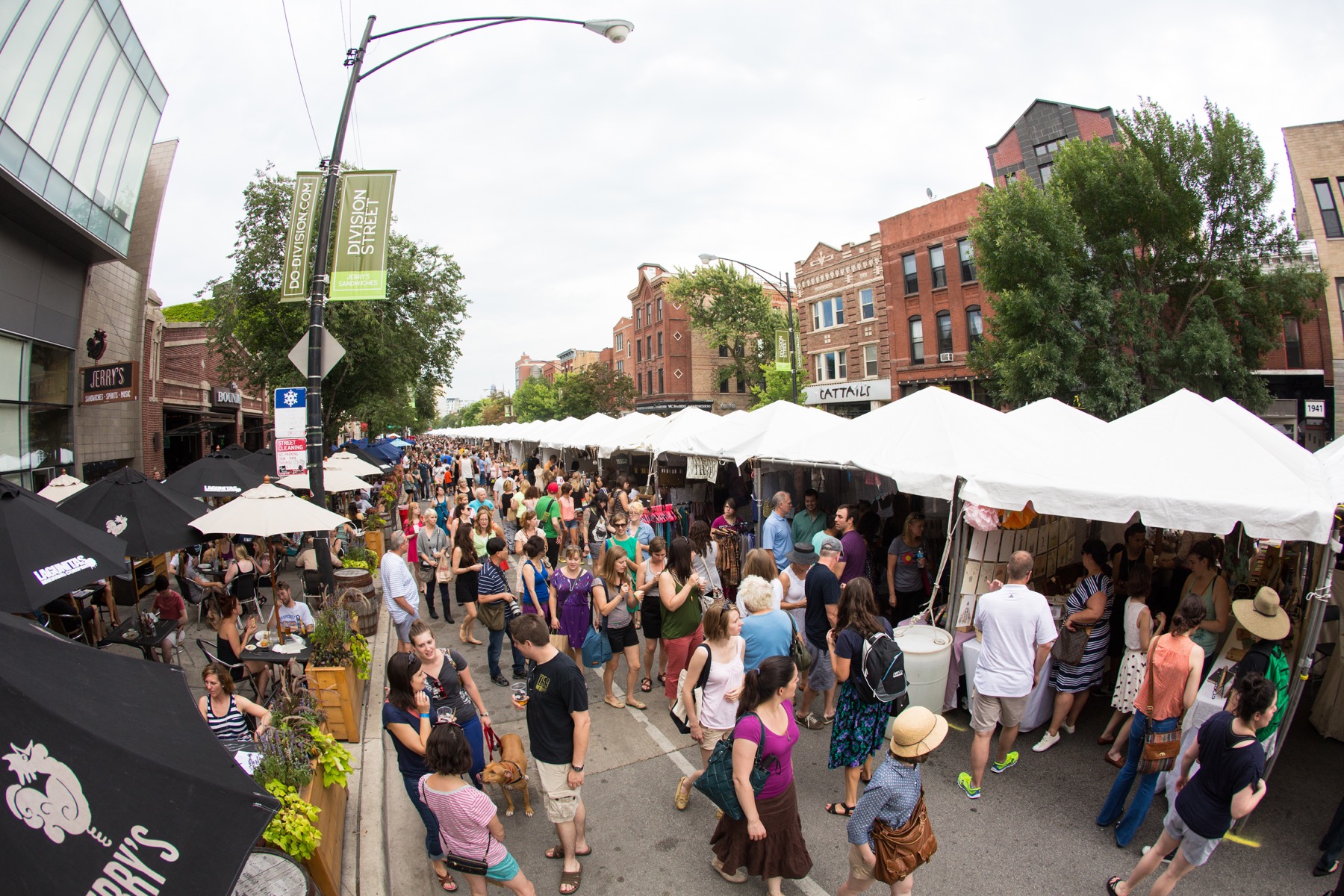 The annual Renegade Craft Fair an outdoor pop-up marketplace where you can pick up something truly one-of-a-kind. Browse blocks of vendor tents selling everything from housewares and art to clothing and classes from Sept. 7 and 8. More than 400 independent makers come to the Division Street festival from around the country, so you're sure to find something you love.
Visit Chicago Renegadeto see a list of vendors.
11. Dine in a secret garden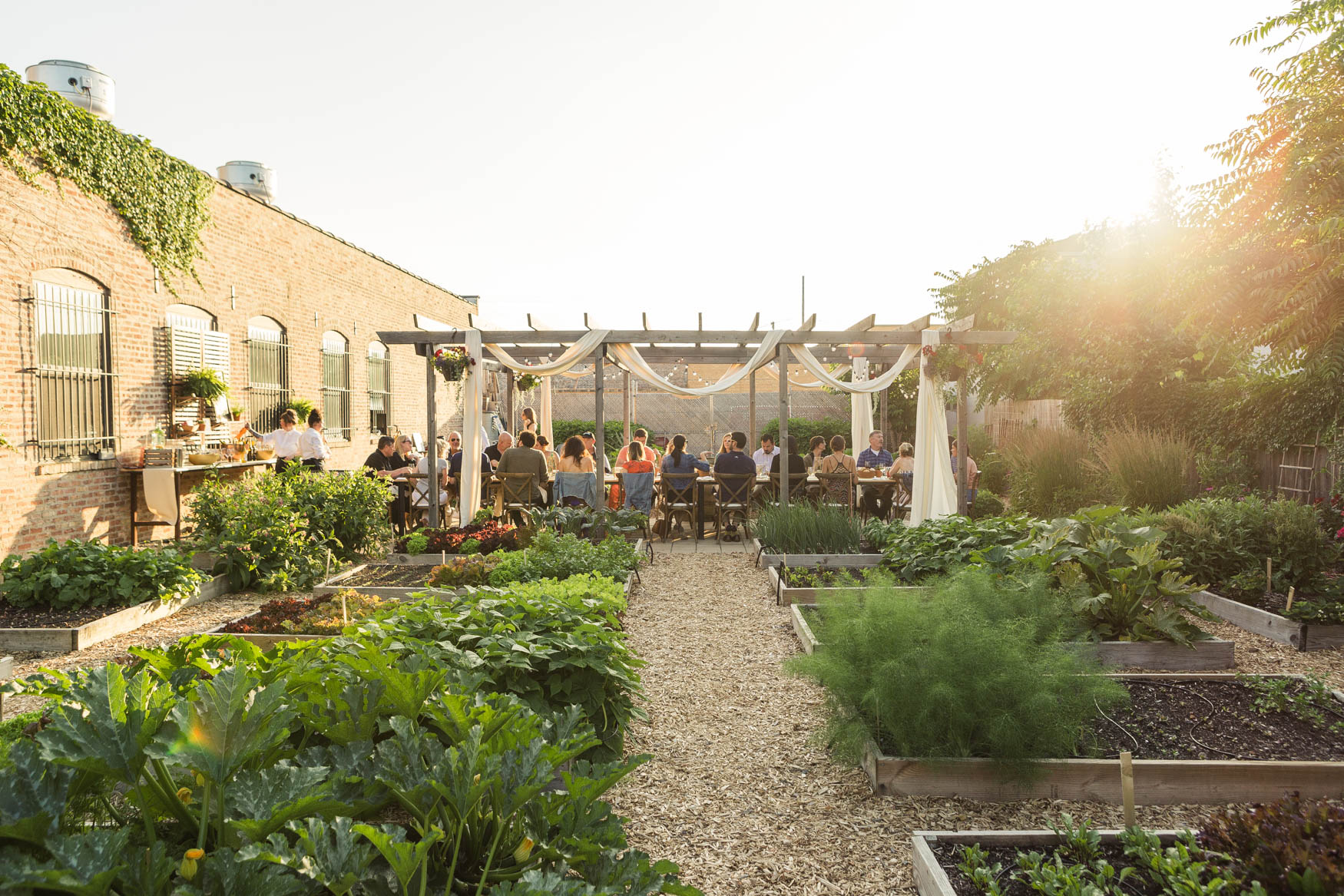 Experience true farm-to-table dining with a Big Delicious Planet Urban Farm Dinner Series, featuring four-course meals served in a hidden urban garden. Each evening features a different menu, made with organic, seasonal ingredients picked fresh that morning. It's a communal outdoor dining experience you'll never forget.
Urban Farm Dinners are $125 per person from June 19 – Aug. 21. Ticket price includes drinks, a four-course family-style dinner, and dessert.