Once the table is cleared on Thanksgiving day, it's officially open season on holiday shopping. And while Black Friday deals at big box stores get all the attention, why not go a bit more off-the-beaten path this year? Chicago's neighborhoods are brimming with one-of-a-kind shops, cool boutiques, and local makers that are the perfect place to pick up truly unique gifts for everyone on your list (and maybe something for yourself, too).
Check out some of our top picks for holiday shopping in Chicago's neighborhoods.
Grab-and-go host gifts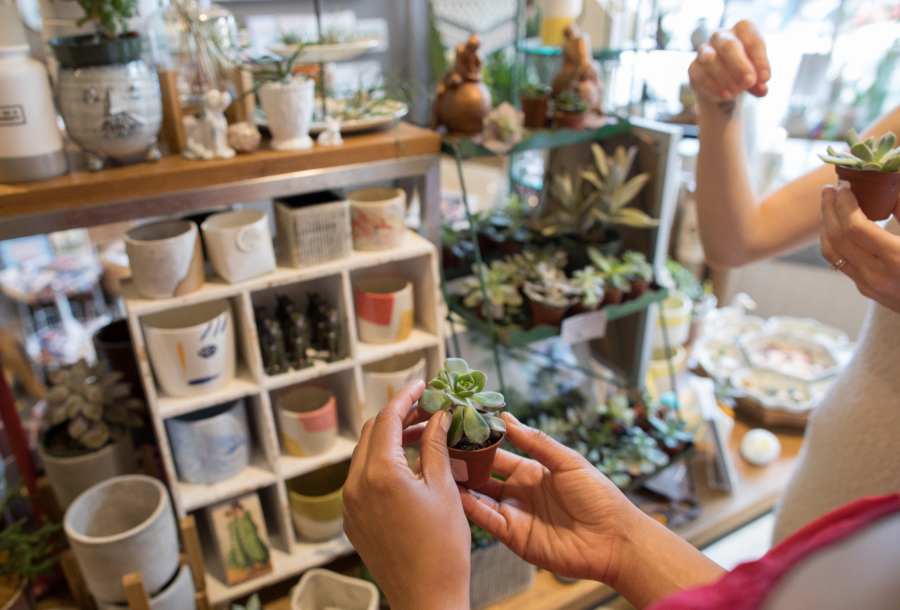 Foursided (Lakeview and Andersonville)
Chicago themed posters, quirky cards and homewares, locally made candles, and custom framing are all Foursided's forte. It's the perfect place to find a host gift, holiday cards, stationary, funky tote bags, and affordable artwork made by Midwestern artists.
Foxtrot Market (Various locations)
Foxtrot Market offers specialty groceries and a small selection of well-curated gifts, perfect for when you need to pick up something for the host of a holiday dinner party en route. A bottle of wine, good coffee or packaged desserts, and flowers are easy to grab-and-go without overthinking it.
Books & toys for all ages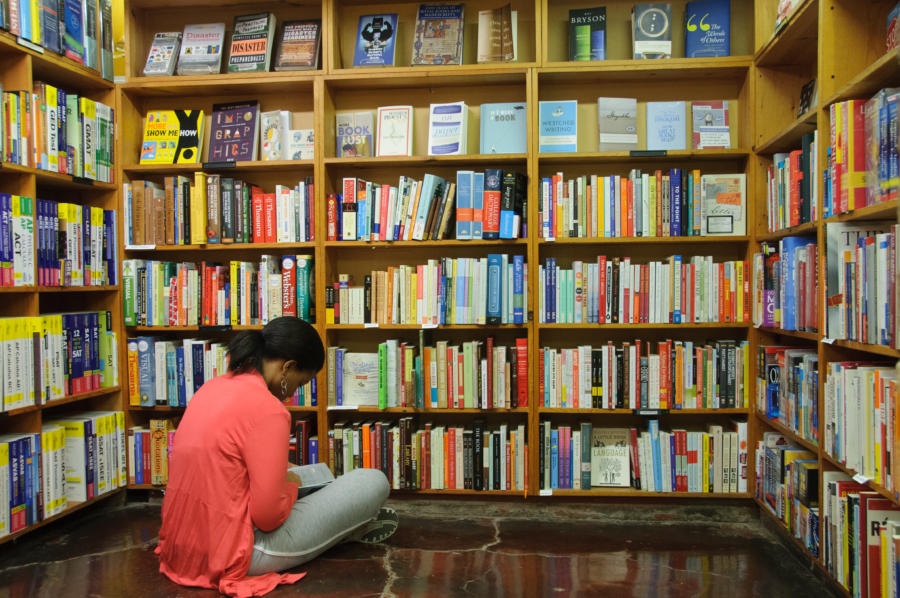 57th Street Books (Hyde Park)
If you know a student or a book lover, 57th Street Books should be your first stop for its lauded collection of academic works, broad selection of general interest titles, and friendly staff. Plus, the shop's affiliation with University of Chicago contributes to its stellar events lineup of community events and readings by visiting authors.
Toys Et Cetera (Andersonville and Hyde Park)
Beloved since 1976, Toys Et Cetera stocks an impressive collection of toys and games hand-picked for safety, enrichment, and awesomeness. Even better, a quick look at their website or a chat with a staffer can point you in the right direction for toys based on kids' ages and interests.
Chic boutiques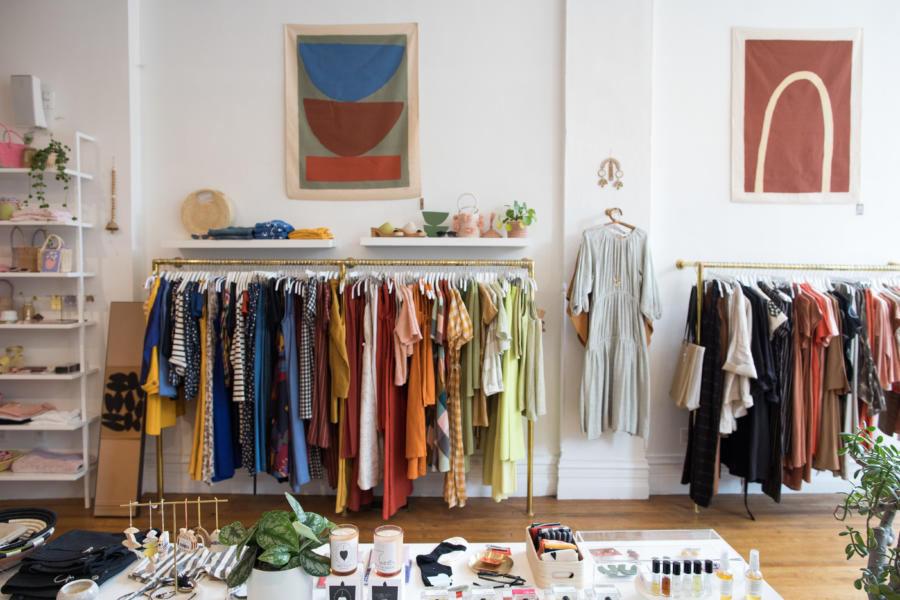 Penelope's (Wicker Park)
I'm a sucker for a great pair of shoes and this year, my best pair came from Penelope's. The shop definitely caters to the locals in Wicker Park with lots of upscale funky-chic clothes that fall somewhere between Anthropologie and your favorite vintage store. 
Fort Smith (Bronzeville)
Fort Smith is the kind of shop that you can really spend some time in. It specializes in designer fashion and jewelry, with warm and personal service from the owner and his team. Choose from their selection of colorful earrings and show-stopping necklaces for all the fashion-forward recipients on your gift list.
Transit Tees (Wicker Park)
If you're after something for an office gift exchange or your nephew who just moved out of state, Transit Tees offers a fun selection of clothes, decor, and homewares with some serious Chicago pride. The selection goes beyond the standard stock with local shout-outs like a Morton's Salt girl enamel pin, a CTA-themed board game, and Chance the Snapper ornaments.
Unique homeware & decor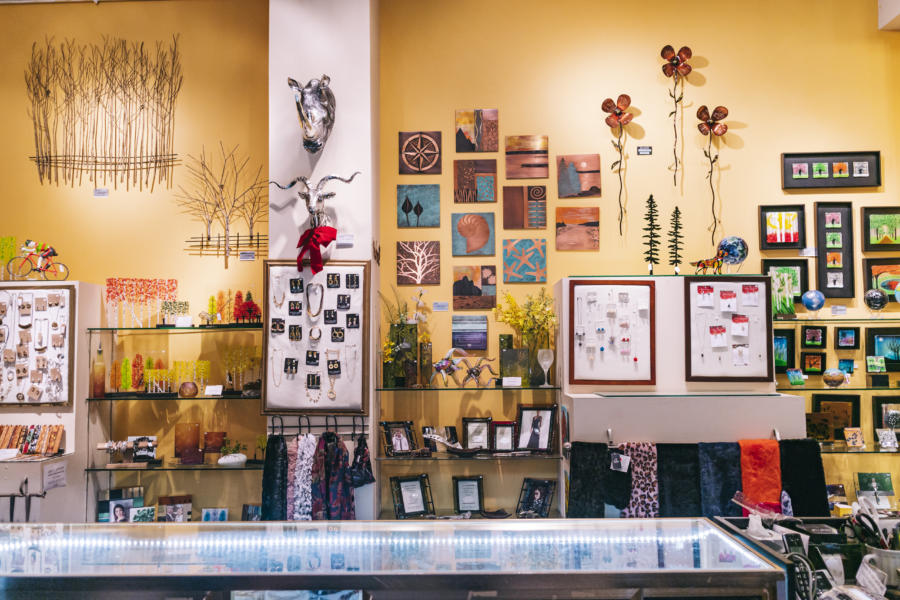 Arts & Artisans (Loop)
Imagine your best friend was also a gallerist and you've got an idea of what Arts & Artisans offers. The welcoming shop is filled with handcrafted jewelry, textiles, glass, and ceramics works chosen for their quality and affordability — and made by established and emerging artists from across the region.
Mary Mary Gifts (River North)
Mary Mary Gifts feels like a cross between a modern boutique and an antique store, where you can find gift items you won't see anywhere else. With an eclectic selection and range of prices, this is a good place to start looking for all your hard-to-shop-for friends and family. 
Artisan-made accessories
Laudi Vidni (Lincoln Park)
These custom leather accessories make for a perfect (and personal) gift that will last for years. Laudi Vidni lets you choose a style; customize the leather, hardware, and details; and get it shipped to you in two weeks. Plus, the leather is all sourced from cows raised for the food industry, so the material that would normally go to waste finds a new and beautiful use in custom designs. 
Optimo Hat Company (Loop)

This place is the real deal of men's personal style. If you're looking for an personal gift made from the highest quality materials, that's where Optimo Hat Company shines. Just keep in mind that customization isn't instant; custom hats can take 4 weeks or more to produce, so make sure to plan ahead.
Dearborn Denim & Apparel (Andersonville & Hyde Park)

Everything at Dearborn Denim is cut, sewn, and crafted right here in Chicago, from the built-to-last jeans to the ultra-comfy sweatshirts. Their gorgeous leathers belts, each stamped with a Chicago star, will appeal to everyone from utilitarians to style mavens. Or grab a gift card so they can pick out a pair of jeans and get them custom hemmed on the spot.