Chicago is known for its fearless theatre scene. And we have the awards to prove it. We're home to six Tony Award-winning theatres, more than any other city in the country.
The Tonys are the theatre industry's most prestigious accolade. The award for Regional Theatre is given to non-profit theatre companies across the nation, recognizing their theatrical achievements and encouraging their innovative work through a $25,000 grant.
Explore Chicago's award-winning theatres and get your seats today.
Court Theatre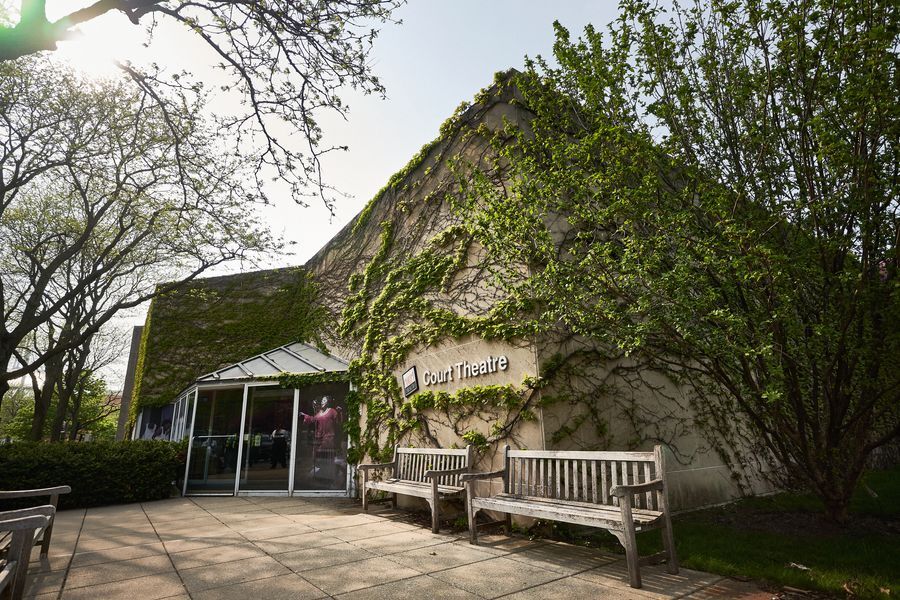 Discover a modern take on the classics at the latest Chicago theatre to bring home a Tony Award, the Court Theatre. The professional theatre of the University of Chicago, the Court Theatre's productions expand on traditional American theatre through adaptations, translations, lost masterpieces, and fresh takes on familiar texts.
The Court Theatre has been producing theatrical productions and audience enrichment programs since its founding in 1955, in collaboration with faculty and other intellectual resources from the renowned university where it resides. Past shows include The Tragedy of Othello, Arsenic and Old Lace, The Mousetrap, An Iliad, and more. 5535 S Ellis Ave., Hyde Park
Steppenwolf Theatre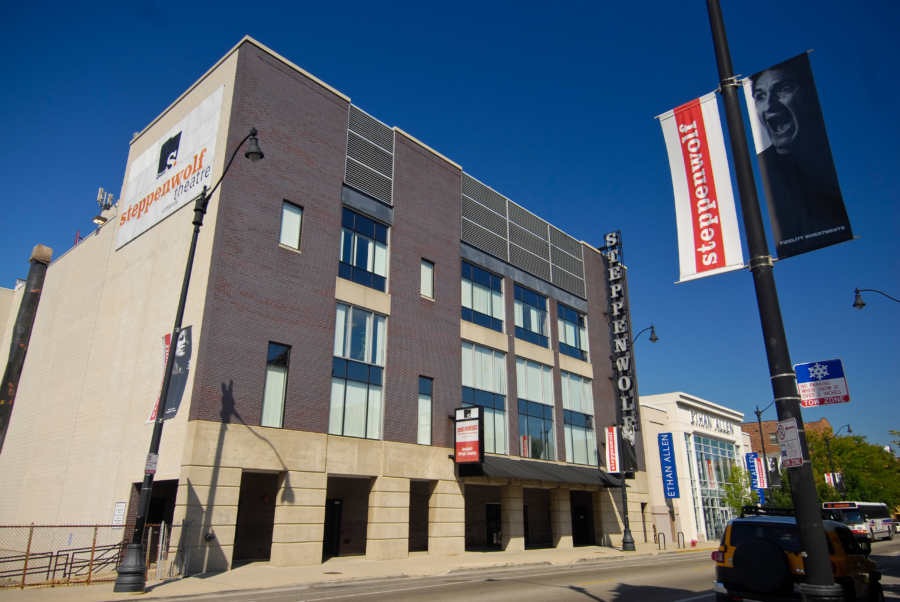 The famed Steppenwolf Theatre began as a scrappy start-up founded by a group of actors in the basement of a church. Today, Steppenwolf is one of Chicago's most revered theatres, known for their bold and critically acclaimed productions.
Over the years, the theatre's all-star ensemble has included the likes of John Malkovich, Amy Morton, K. Todd Freeman, Laurie Metcalf, John Mahoney, Joan Allen, Gary Sinise, Tracy Letts, and more.
Notable works from Steppenwolf include the acclaimed drama August: Osage County, which went on to win the Pulitzer Prize for Drama and five Tony Awards, including Best Play. Other high-profile productions include Who's Afraid of Virginia Woolf?, True West, and an award-winning adaptation of The Grapes of Wrath.
The Steppenwolf's Lincoln Park home includes three distinct theatre spaces that host both large and small productions, plus a cafe and bar. The theatre company is also planning a new $54 million building that will add a 400-seat theatre-in-the-round and a new education center. 1650 N. Halsted St., Lincoln Park
Goodman Theatre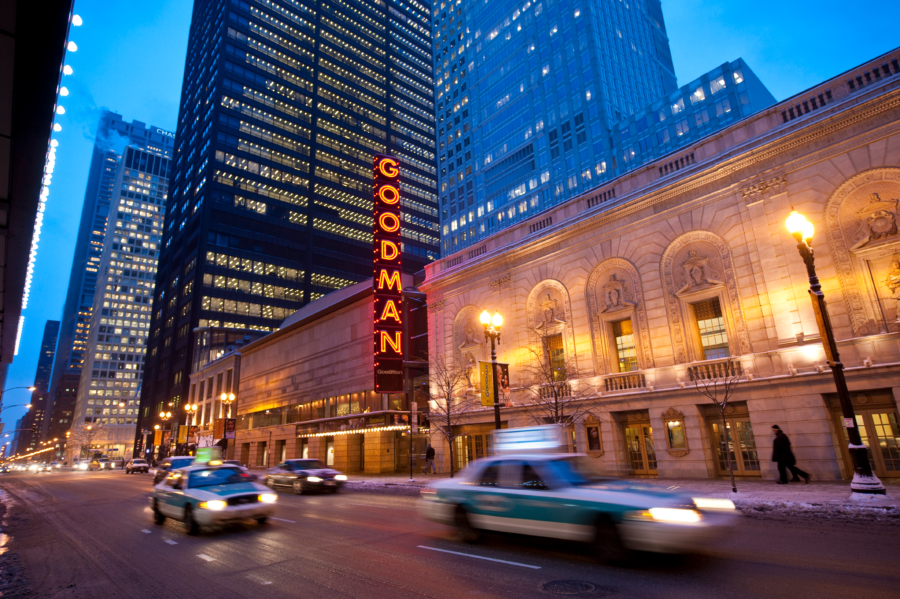 Founded in 1922, the Goodman Theatre is Chicago's oldest and largest non-profit theatre. The group has won international renown for their rich and diverse productions of both classic and contemporary works.
The theatre has hosted premieres by some of the best playwrights in the country, including Rebecca Gilman, Regina Taylor, and David Henry Hwang, among others. Their risk-taking works have included radically reimagined interpretations of Shakespeare, brand new musicals, and even a show directed by Philip Seymour Hoffman. They also regularly support emerging playwrights with staged readings and workshop productions.
Their state-of-the-art two-theatre complex in the Loop includes the Albert Theatre, which seats 856, and the flexible Owen Theatre, which seats up to 450. 170 N. Dearborn St., Loop
Victory Gardens Theater
Victory Gardens Theater is all about taking risks. Their shows include thought-provoking new works that reflect the city's diversity. Each season's programming is designed with an eye toward inclusive stories about people of varying cultures, races, and genders.
Since its founding, Victory Gardens has hosted more world premieres than any other theatre in the city. The company has a knack for finding playwrights who go on to major success (Kristoffer Diaz, Samuel Hunter), so if you're looking for the next big thing, this is a good place to start.
Victory Gardens has set up shop in the historic Biograph Theater in Lincoln Park. An $11.8 million renovation modernized the 299-seat main stage and added a new, intimate 109-seat theatre on the second floor. 2433 N. Lincoln Ave., Lincoln Park
Chicago Shakespeare Theater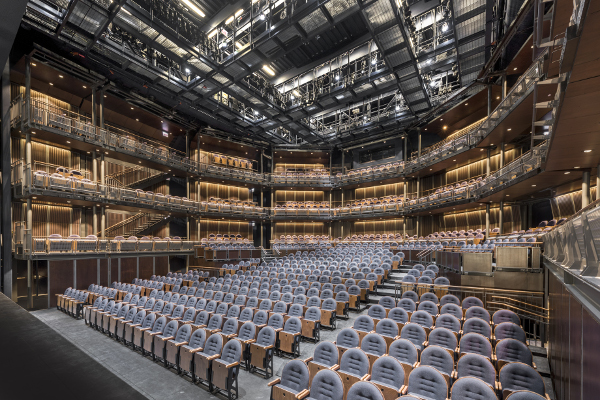 If you think Shakespeare is akin to algebra on stage, you've never been to the Chicago Shakespeare Theater on Navy Pier. Chicago Shakespeare defies expectations with an innovative approach to classic works that resonate with a range of audiences.
The theatre's year-round season features as many as 20 productions and 650 shows annually, including plays, musicals, premieres, and family programming, all inspired by the planet's greatest playwright. Popular shows have included SIX, the smash hit musical about the wives of Henry VIII; an award-winning rendition of The Tempest; and a collaboration with the comedy legends at The Second City for a hilarious retelling of Romeo and Juliet.
Their Navy Pier space includes one of the most flexible theatre venues in the world — The Yard, composed of nine mobile audience towers that can be arranged in multiple ways. The customizable venue can fit anywhere from 150 to 850 guests. The campus also includes the Courtyard Theatre and Upstairs at Chicago Shakespeare. Navy Pier, 800 E. Grand Ave., Streeterville
Lookingglass Theatre Company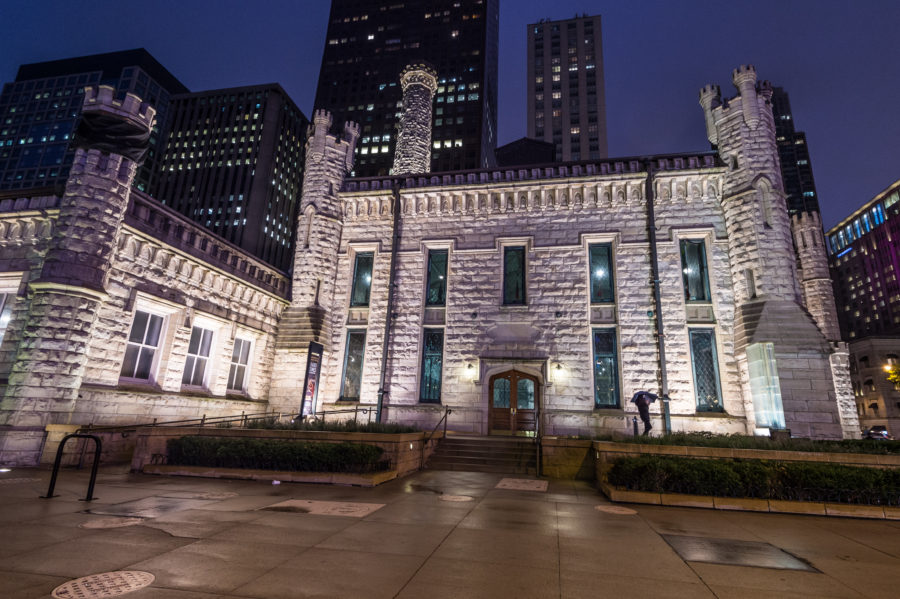 Expect the spectacular at the Lookingglass Theatre. Known for their visually dynamic shows, Lookingglass stages mesmerizing productions that redefines the typical theatre experience.
Founded in 1988 by a group of Northwestern University actors (including David Schwimmer of Friends fame), Lookingglass has produced more than 60 world premieres. That includes Tony Award-winning Metamorphoses, David Schwimmer's adaptation of Upton Sinclair's The Jungle, and Lookingglass Alice a circus-driven re-imagining of the Lewis Carroll classic.
Lookingglass is located inside the historic Water Tower Works building on The Magnificent Mile. The building, along with the original Water Tower across the street, were two of the only buildings to survive the Great Chicago Fire. The main stage is a flexible space that can be reconfigured to fit 240 seats in multiple arrangements. There's also a multi-purpose studio space for intimate performances. 821 N. Michigan Ave., The Magnificent Mile
This theatre guide is brought to you by the League of Chicago Theatres. Visit ChicagoPlays.com to see what exciting productions are on stage while you're here. Plus, be sure to check Hot Tix online calendar or at one of the downtown locations for half-price theatre tickets.