Theatre is very much part of the classic Chicago experience, and something not to miss on your visit. Our unique theatrical venues — from a cutting-edge theatre company housed in a pumping station that survived the 1871 Great Chicago Fire, to a historic venue with breathtaking views of Lake Michigan and the city skyline — make seeing a show in Chicago especially memorable.
Here's just a few of our one-of-a-kind theatre experiences in Chicago.
Auditorium Theatre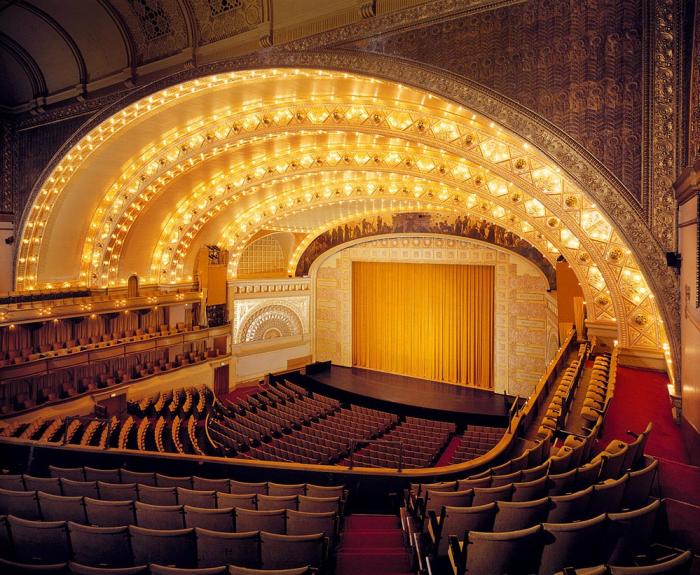 The Auditorium Theatre at Roosevelt University is a renowned National Historic Landmark building. Unveiled by legendary architects Dankmar Adler and Louis Sullivan in 1889, Adler's design is considered an acoustic masterpiece, while Sullivan's signature ornamentation, including 24-karat gold-leaf ceiling arches, adds grace and elegance. Join one of the Auditorium's Historic Theatre Tours for a behind-the-scenes glimpse of this architectural marvel. Check out shows at Auditorium Theatre.
Cabaret ZaZou

This unique jewel box mirror tent is tucked away inside the Cambria Hotel, located in Chicago's downtown theatre district. The space is adorned with crystal chandeliers and historic touches, exuding an elegant, romantic atmosphere. Guests are seated cabaret-style in the heart of the action, where they can enjoy a whirlwind of dynamic performances featuring cabaret, comedy, music, cirque, and more. Check out Cabaret ZaZou.
Lookingglass Theatre Company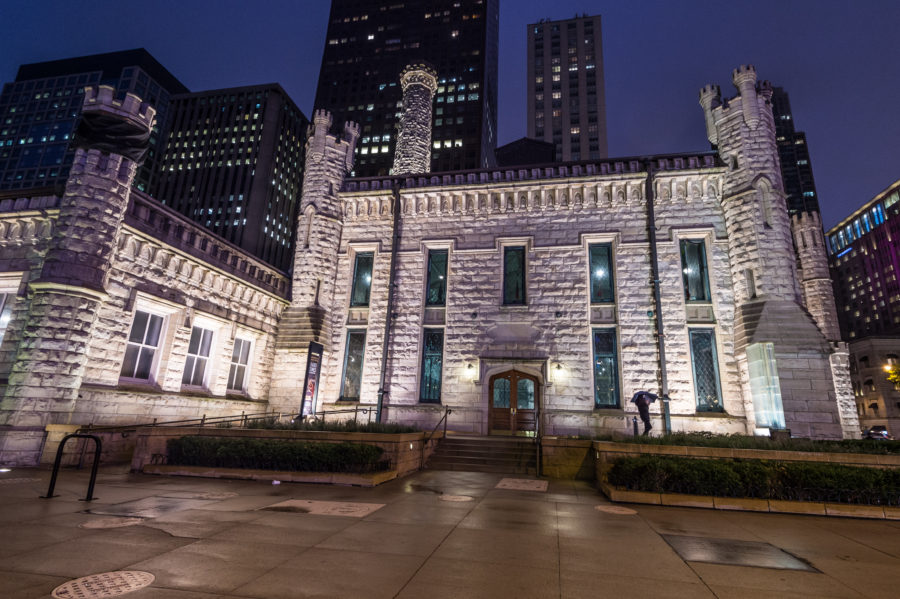 Lookingglass Theatre Company pushes the boundaries of classic theatre, often incorporating dance, circus arts, and other artforms into its performances. Actor David Schwimmer, who played Ross on the hit TV show Friends, is a co-founder, ensemble member, and director. Perhaps the most fascinating aspect of Lookingglass is the historic building it occupies: Water Tower Water Works. This Gothic Revival limestone pumping station was one of the few buildings to survive the Great Chicago Fire of 1871. Lookingglass Theatre Company shares space with a still-functioning water pump that drives 250,000 gallons of water every day. (Tip: you can sneak a peek at the pumps, which are framed by glass walls.) Check out shows at Lookingglass Theatre.
Theater on the Lake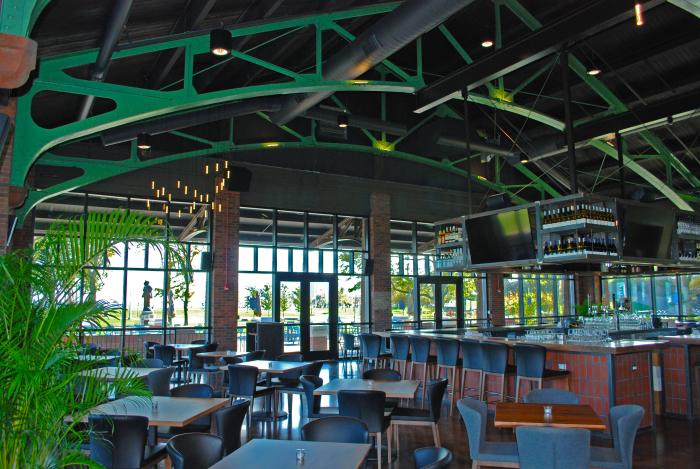 The revamped Theater on the Lake in Lincoln Park opened its doors in October 2017. The building, which dates back to 1920, was designed by Prairie School architect Dwight H. Perkins, who also designed Lincoln Park Zoo's Café Brauer and the nearby North Pond restaurant. The interior is punctuated with sweeping arched pavilions throughout, creating a magical environment for year-round productions. You can also grab a bite at Theater on the Lake's farm-centric Lakefront Restaurant, which features the seasonal Skyline Patio with panoramic Lake Michigan and city views. Check out shows at Theater on the Lake.
The Yard at Chicago Shakespeare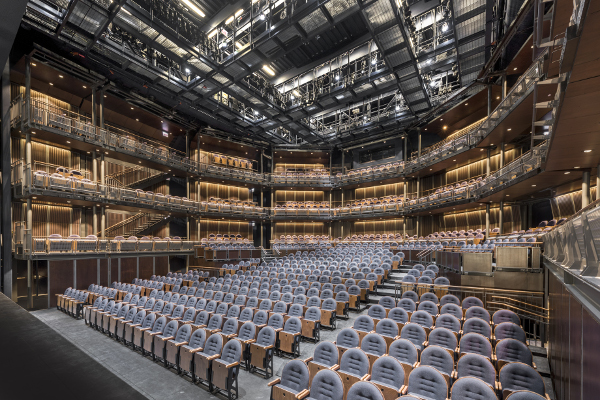 This groundbreaking year-round theatre venue made its debut at Navy Pier in 2017. The unique crescent-shaped theatre design at Chicago Shakespeare Theatre is made up of nine mobile audience towers (comparable in size to a city bus turned on its end) that can be configured into various shapes and sizes, accommodating 150 to 850 people. This allows producers to constantly reimagine the space, taking on the appearance of anything from an intimate cabaret to a dramatic thrust stage with runway aisles. The Yard joins Chicago Shakespeare Theater's other two venues, the 500-seat Courtyard Theater and the 200-seat Upstairs at Chicago Shakespeare. Check out shows at The Yard.