---
Why we love it
Want to immerse yourself in old-school Chicago and get to know the locals? Then North Center is the place to be.
Explore like a local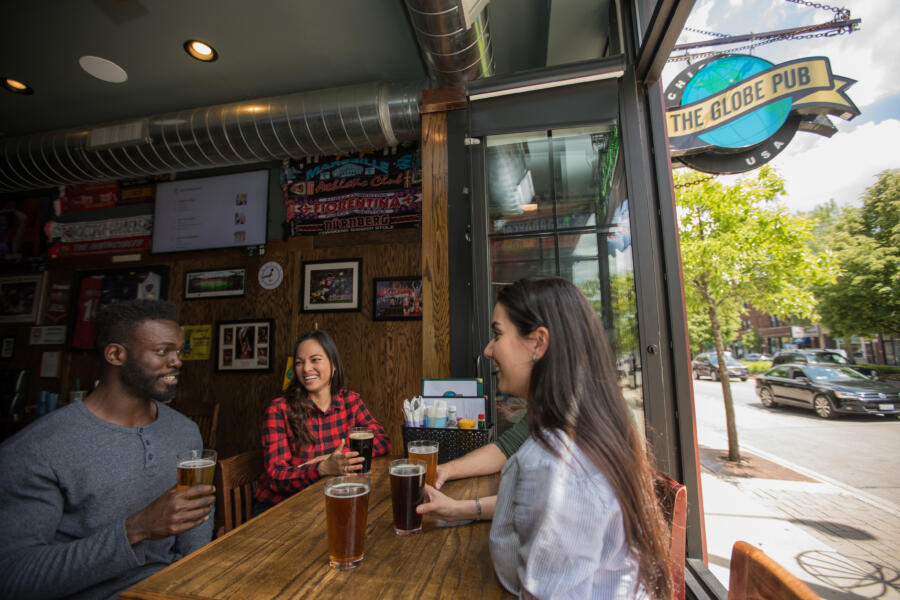 Insider tips
You can wander just about anywhere in North Center to find a bunch of laidback local hangouts, from casual venues with nightly live shows to bustling gastropubs and authentic international eateries. One standout is Cho Sun Ok, known throughout the city for its authentic Korean barbecue.
Timber Lanes is one of many resident favorites. This vintage bowling alley has a distinct Chicago vibe, with eight wood lanes neatly packed into what looks like a classic corner tavern. Oh, and you'll need to score your own game by hand — that's about as old school as you can get.
Fringe theatre is another area where North Center really shines. There's improv, avant-garde, experimental, and storefront productions gracing North Center stages all year round. A couple to check out include Bughouse Theater (led by a diverse group of actors, writers, and filmmakers) and Strawdog Theatre Company (a leading Chicago storefront theatre since 1988).
Chicago Greeter: free guided tours
Taste, shop and explore the neighborhoods with a friendly local as your guide. Explore rich histories, diverse cultural traditions and hidden treasures. See sides of the city you may not have adventured out to on your own, and take away a truly authentic Chicago experience. Greeter visits are customized based on your choice of neighborhoods, language and interests.
Request a tour with a Chicago Greeter