Looking for a vacation that's more thrill than chill? In Chicago, you get to pick your own adventure. Kayak through a skyscraper canyon, scale an outdoor rock wall, or step out onto a glass ledge more than 1,000 feet in the air. Here are just a few ways to get your adrenaline pumping in Chicago.
Kayak along the Chicago Riverwalk
Explore the city from a completely different vantage point: the water. Head down to the Chicago Riverwalkwhere Urban Kayaks offers both guided tours and kayak rentals so you can explore on your own. You'll paddle by the bustling Chicago Riverwalk, historic city bridges, and soaring skyscrapers, all while enjoying the great outdoors. For a little extra excitement, opt for an evening kayak trip so you can catch the fireworks show that lights up the lake on Wednesdays and Saturdays every summer.
Rock climb at Maggie Daley Park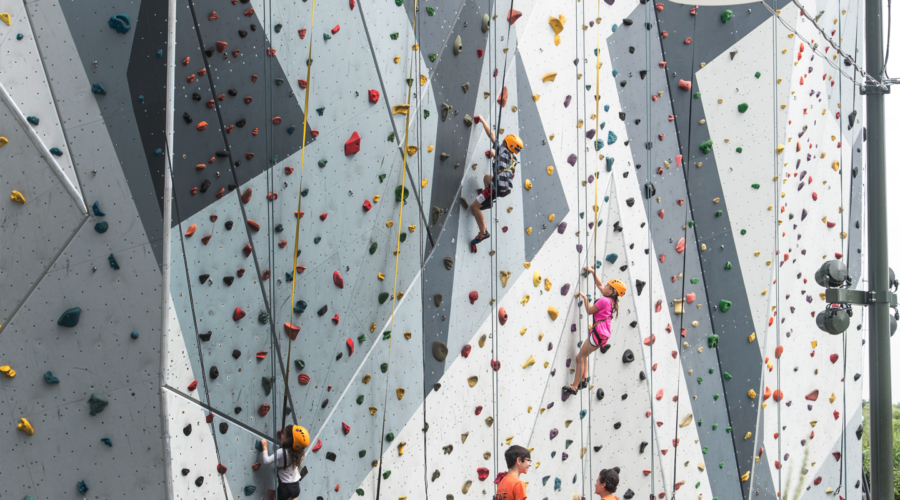 Test your skills at Chicago's first and only outdoor climbing park in Maggie Daley Park. The unique downtown green space features two rock climbing structures divided into a beginner and an advanced wall. These surfaces can accommodate between 25 and 100 climbers at any given time. Best of all, you get spectacular Chicago skyline views. The climbing wall is open April through October, and operates on a first-come-first-served basis.
Beat the clock at an escape room
Take the adventure indoors with The Escape Game Chicago in River North, which puts you inside immersive themed experiences, like Gold Rush, Prison Break, The Heist, and Mission: Mars, all with elaborately detailed sets. You and your group will race against the clock to find clues, solve puzzles, and escape the room. Other top escape rooms include Escape Artistry and Fox in a Box.
Ride the water on a speedboat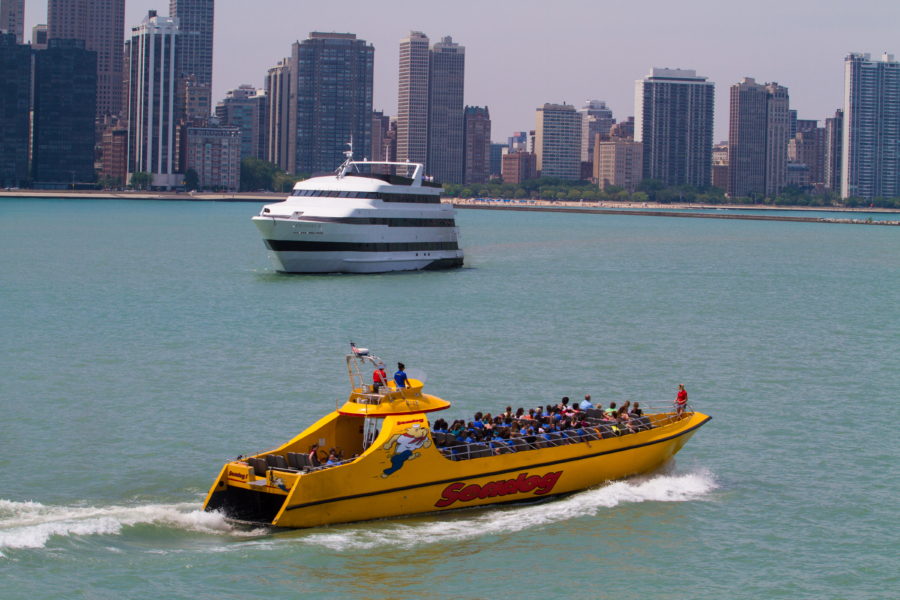 Fly across the waters of Lake Michigan on this high-speed thrill ride. Seadog Cruises promises you full-throttle actions with sharp twists and turns as you speed across the lake. You'll also enjoy music, skyline views, and fun narration about Chicago throughout your cruise. A word of warning: you're going to get wet.
Jet ski on Lake Michigan
Another way to get out on the water: Zoom across the surface of Lake Michigan with a jet ski. Choose from the top-of-the-line fleet at Chicago Water Sport Rentals at 31st Street Beach. Rentals include a Coast Guard approved life vest, orientation, and a wetsuit. Or grab a ride at ​Jet Ski Chicago on bustling North Avenue Beach.
Soar above the water on a flyboard
Try something completely out of the ordinary with a flyboard rental from Chicago Water Sports Rentals at 31st Street Harbor. Basically a water-powered jet pack, the flyboard allows riders to soar up to 40 feet over the lake for the ultimate adrenaline rush.
Skateboard at Grant Park
It's not just skateboarders who love the Skate Park in Grant Park. You'll see rollerbladers and BMX enthusiasts making the most of the park's multi-skill level concrete ramps, grinding rails, and handrails to practice all their favorite tricks.
Experience new heights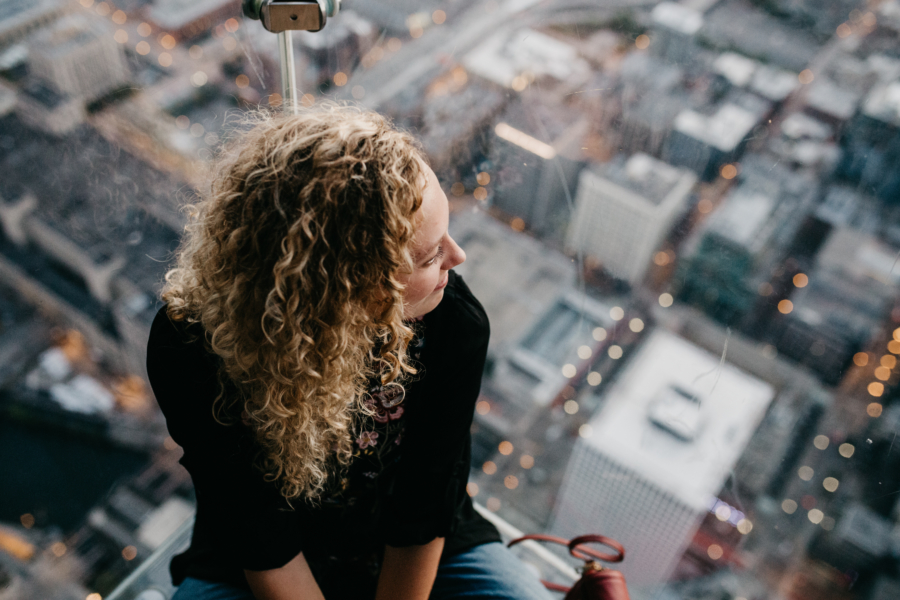 Skydeck Chicago, more than 100 stories up the Willis Tower, is an absolute can't-miss Chicago experience. It offers spectacular views across four states, interactive exhibits, and — drumroll, please — The Ledge, an all-glass balcony that extends four feet outside the walls of the building. It's like you're walking on air, more than 1,350 feet above the city.
At 875 N. Michigan (formerly the John Hancock Center) the 94th floor observatory, 360 Chicago, is home to TILT. This one-of-a-kind thrill ride is a hydraulic glass platform that will literally tilt you out over The Magnificent Mile from 1,000 feet in the air, for a unique, heart-pounding view.