In This Issue
---
A Note From David Whitaker, President & CEO
As always, I want to begin by thanking each of you for your continued support and collaboration as we continue to work together to proudly promote something we have always known – but that was recently celebrated by Conde' Nast Traveler and the votes of their readers – that Chicago is the "Best Large City to Visit." This was a great accolade for our visitor and meetings industry and all of our partners who host and serve our guests. Each of you are a part of this success.
Speaking of collaboration, I wanted to take this opportunity to welcome and introduce you to the newest members of Choose Chicago's Board of Directors. Joining our new Chair, Glenn Eden, are a collection of outstanding colleagues who many of you may already know. We look forward to their participation and leadership.
They join an equally outstanding group of returning board members who continue to contribute their time, expertise and passion for our community.
The preliminary hotel performance indicators for the month of September have been published by STR. September was one of the stronger months of the year with room demand (rooms consumed) up 4.5%. It was also one of the few months this year that demand outpaced the increase in rooms supply (supply was up another 3.3%).
Now through nine months, year-to-date hotel room demand is pacing up 1.7%. This represents a 4.3% increase in Leisure room demand (an increase of 250,572 rooms consumed) offset by a decline of 3.6% in Group room demand (a decrease of 106,158 rooms consumed).
We will continue to monitor the upcoming key fall months as we conclude toward dare I say it too soon – the upcoming end of the year.
Welcome our new Board of Directors:
New Board Members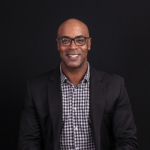 Glenn Eden
Board Chair
Executive Vice President, Weber Shandwick Chicago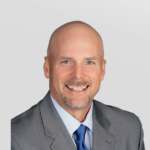 Jay Blunk
Executive Vice President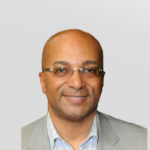 Richard Gamble
Chairman
The Magnificent Mile Association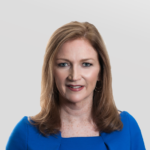 Marilynn Gardner
President & CEO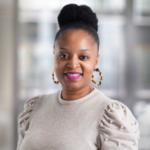 Ayesha Jaco
Executive Director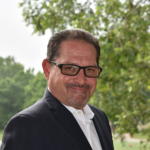 David Jacobs
General Manager
Hyatt Regency McCormick Place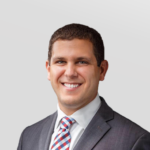 Michael Jacobson
President and CEO
Illinois Hotel and Lodging Association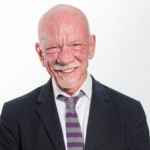 Arthur "Art" Johnston
Co-Founder | Co-Owner
Equality Illinois | Sidetrack Bar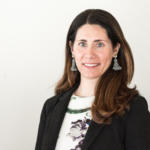 Liz Lombardo Stark
Director of Marketing & PR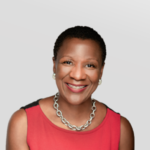 Michelle Mason, FASAE, CAE
President and CEO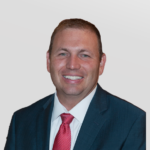 Robert G. Reiter, Jr.
President
Chicago Federation of Labor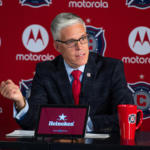 Nelson C. Rodriguez
President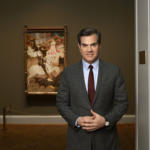 James Rondeau
President & Eloise W. Martin Director
The Art Institute of Chicago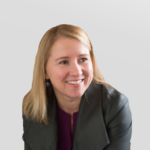 Meg Sahs
Owner
Monteverde Restaurant & Pastificio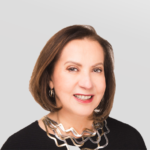 Myrna Salazar
Executive Director
Chicago Latino Theater Alliance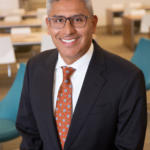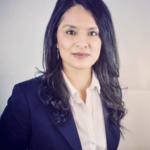 Blanca R. Soto
Executive Director
Little Village Chamber of Commerce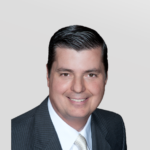 John Wells
General Manager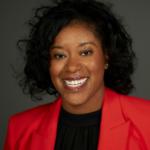 Nykia Wright
Chief Executive Officer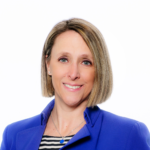 Elizabeth "Betsy" Ziegler
CEO
1871/CEC - Chicagoland Entrepreneurial Center
This group joins our outstanding list of returning members for the upcoming year:
Returning Board Members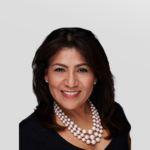 Rosa Escareno
Commissioner
Chicago Department of Business Affairs and Consumer Protection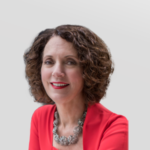 Lynn J. Osmond , Hon. AIA, CAE
Vice Chair & Chair of the Audit Committee
President & CEO, Chicago Architecture Center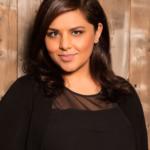 Alpana Singh
Treasurer & Chair of the Finance Committee
Master Sommelier, Owner of Terra and Vine Restaurant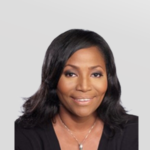 Melody Spann-Cooper
Secretary
Chairman | CEO, Midway Broadcasting Corporation | WVON, WRLL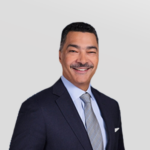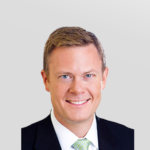 Jake Henry
Senior Partner, Global Co-Convener and NA Leader of Pharmaceutical and Medical Products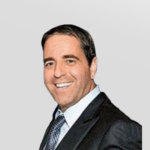 Marko Iglendza
Founder & CEO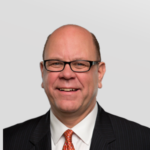 Mark Lauer
Chair of the General Managers Advisory Committee
General Manager | Sheraton Grand Chicago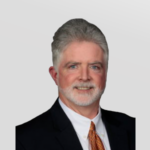 Kevin McLaughlin
Business Representative
United Brotherhood of Carpenters, Local 10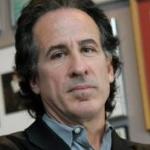 Jerry Mickelson
Chairman and Co-Founder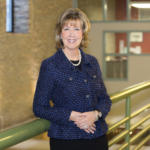 Maria Razumich-Zec
Regional Vice President and General Manager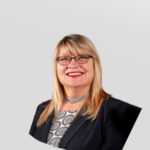 Jamie L. Rhee
Commissioner
Chicago Department of Aviation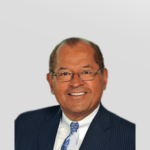 Manuel "Manny" Sanchez
Founding and Managing Partner
Sanchez Daniels & Hoffman LLP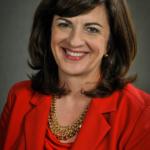 Christie Tarantino-Dean
CEO
Institute of Food Technologists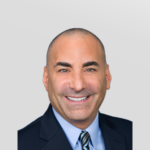 Sam Toia
President & CEO
Illinois Restaurant Association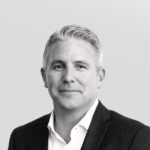 Kevin Willer
Chair of the Nominating Committee
General Partner | Chicago Ventures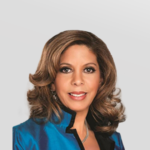 Andrea Zopp
President & CEO
As well as Ex – Officio Board of Directors:
Board
Ex-Officio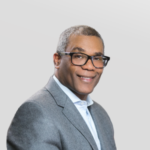 Walter Burnett Jr.
Alderman, 27th Ward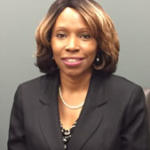 Larita D. Clark
Chief Executive Officer
Metropolitan Pier and Exposition Authority (MPEA)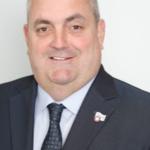 Don Finn
Business Manager, Financial Secretary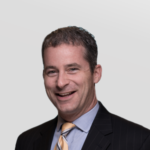 Billy Glunz
Regional Director, Government Affairs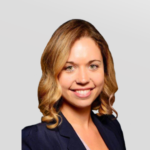 Erin Guthrie
Acting Director
Illinois Department of Commerce and Economic Opportunity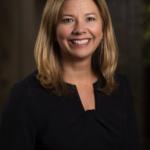 Amy Hughes
Illinois Market Executive | Managing Director
Bank of America Private Bank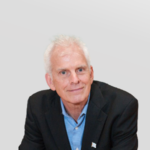 Mark Kelly
Commissioner
Chicago Department of Cultural Affairs & Special Events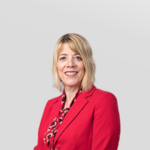 Barbara Laken
Regional Sales Director
KEY PERFORMANCE INDICATORS | SEPTEMBER 1 – 30, 2019
| | 2018 | % Change | 2019 | % Change |
| --- | --- | --- | --- | --- |
| Occupancy | 83.1% | 0.4% | 83.5% | 0.5% |
| ADR | $247.38 | 6.3% | $244.18 | -1.3% |
| RevPAR | $205.64 | 6.7% | $203.8 | -0.9% |
| Room Supply | 1,305,000 | 1.6% | 1,347,990 | 3.3% |
| Room Demand | 1,084,923 | 1.9% | 1,126,034 | 3.8% |
| Leisure | 679,397 | -1.4% | 684,016 | 0.7% |
| Group | 386,098 | 8.4% | 420,800 | 9.0% |
KEY PERFORMANCE INDICATORS | January – September 2019
| | 2018 | % Change | 2019 | % Change |
| --- | --- | --- | --- | --- |
| Occupancy | 76.5% | 1.5% | 74.6% | -2.5% |
| ADR | $212.56 | 5.0% | $205.74 | -3.2% |
| RevPAR | $162.53 | 6.6% | $153.41 | -5.6% |
| Room Supply | 11,662,764 | 3.6% | 12,148,484 | 4.2% |
| Room Demand | 8,917,770 | 5.2% | 9,058,956 | 1.6% |
| Leisure | 5,830,251 | 1.7% | 6,074,558 | 4.2% |
| Group | 2,921,519 | 13.1% | 2,815,555 | -3.7% |
---
Partnership
Choose Chicago Welcomes 18 New Partners
---
Partner Profile: A Taste of Taste 222
Chicago is a city that feels like home. 'Home' is another word for the dining experience at Taste 222, a full service restaurant and event space on North Canal.
---
Global Development
September Familiarization Trips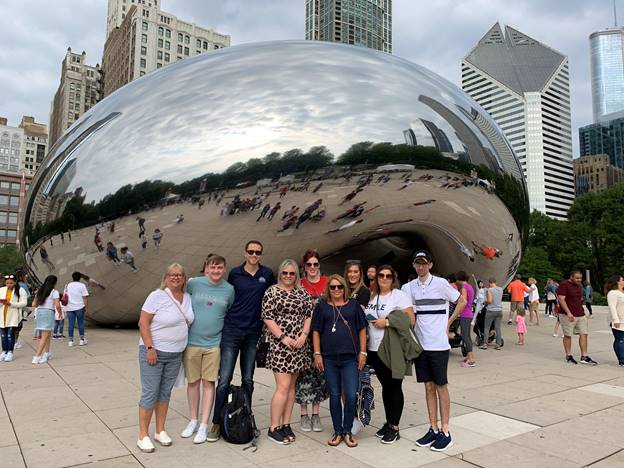 Familiarization (FAM) trips are a key component in our efforts to market Chicago as a global destination. Through September, Choose Chicago's Global Development department has hosted 20 familiarization trips from around the world in Chicago. The goal of these trips is to better educate travel trade professionals on Chicago as a leisure destination and showcase its available tourism products. The attendees are key decision makers often sourced through airlines, Brand USA, or major tour operators. The Global Development team customizes itineraries, taking the client's needs and market into consideration.
FAM trips offer a first-hand experience to encourage the participating travel trade professionals to recommend Chicago to their clients. They are better equipped to sell our destination and offer suggestions having experienced some of the city's offerings. These relationships are important in keeping Chicago top-of-mind. It is often their first time visiting Chicago and they leave in awe by how much Chicago has to offer for the leisure traveler & eager to share the destination with their clients.
The Global Development team maintains relationships with FAM attendees by assisting these travel trade professionals with all the necessary steps in developing Chicago programs & generating leisure sales to the City of Chicago. The department acts as a resource in providing training programs and tools to assist in promoting Chicago.
The Global Development team would like to thank our partners for their ongoing support in hosting FAM trips and offering an exceptional Chicago experience. If you are interested in working with our team for an upcoming FAM, please email Jodie Bodeker, Coordinator Global Development, at jbodeker@choosechicago.com.
September FAM highlights:
United Airlines & Barrhead Travel UK FAM
August 31-September 4
8 agents
Participating partners: Cambria Magnificent Mile, M&M Rental Services, Navy Pier, Riva, Chicago Greeter Program, Millennium Park, The Art Institute of Chicago, Uno Pizzeria, Blue Man Group, Barcocina, 360 CHICAGO, Bobby's Bike Hike, Portillo's, Shoreline Sightseeing, Old Town Pour House, The Second City, Big Bus, Adler Planetarium, Shedd Aquarium, Chicago Food Planet, Macy's, Shore Club, Kingston Mines, Kenneth C. Griffin Museum of Science and Industry, Frank Lloyd Wright Trust, & Sophy Hyde Park.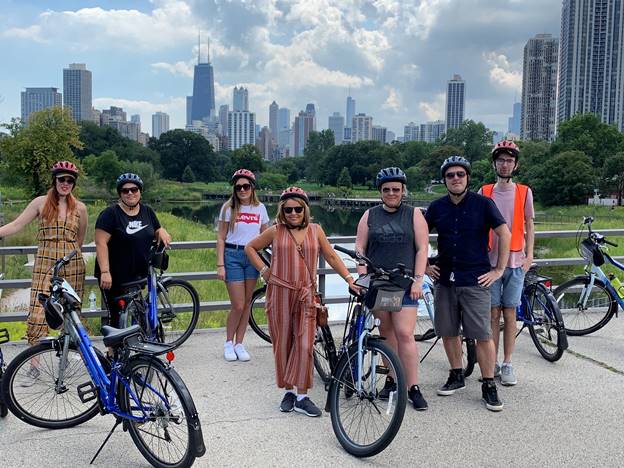 United Airlines Japan FAM
September 1-4
5 agents (H. I. S. Co., Ltd., IACE Travel Corporation, KNT-CT Web Travel Co., Ltd., Tabikobo Co., Ltd.)
Participating partners: The Westin Michigan Avenue Chicago, Millennium Park, Beatrix (River North), Wendella Boats, Chicago Architecture Center, Politan Row, The Art Institute of Chicago, Chicago Greeter Program, The Magnificent Mile Association, Harry Caray's Italian Steakhouse, Art on theMART, Field Museum, Bobby's Bike Hike, Chicago Cubs, & Kingston Mines
United Airlines Monterrey Mexico FAM
September 4-6
10 agents (Viajes Intermex, FEL Travel, Despegar.com, Lozano Viajes, Viajes Excelsior, Vesta Continental, Viajes Trayecto, Ferrara Viajes)
Participating partners: Andy's Jazz Club, Giordano's, Skydeck, CityPASS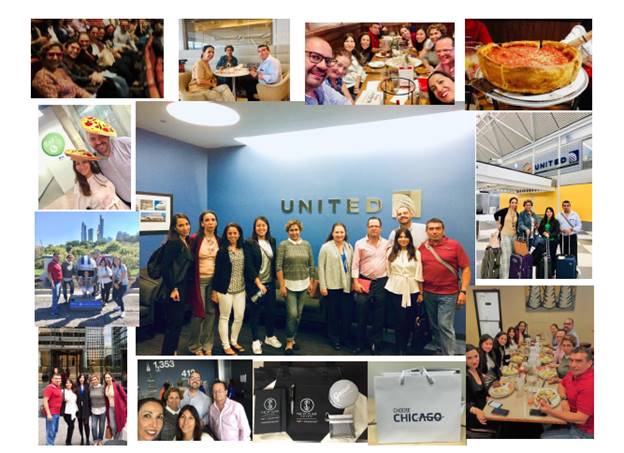 ---
Meetings & Conventions
McCormick Place and In House Meeting Updates
Major September Bookings – McCormick Place (2020 – 2024):
| | | | | |
| --- | --- | --- | --- | --- |
| Event Month | Event Year | Meeting Name | Attendance | Room Nights |
| June | 2020 | Diversified Communications 2020 ABC Next and SPAR3D | 5,000 | 1,630 |
| June | 2020 | Nutanix 2020 NEXT Conference | 7,500 | 12,100 |
| Dec | 2020 | ZJ Events 2020 USA CBD Expo | 15,000 | 915 |
| Mar | 2021 | International Antiviral Society – USA 2021 Conference on Retroviruses and Opportunistic Infections (CROI) | 4,000 | 16,200 |
| Oct | 2022 | Kao Germany GmbH/Goldwell Global Zoom 2021 | 3,000 | 4,500 |
| Oct | 2023 | American Nurses Credentialing Center (ANCC) National Magnet Conference Nursing Excellence 2023 | 10,000 | 21,800 |
| Oct | 2023 | LinkedIn 2023 Talent Connect | 6,000 | 12,440 |
| Aug | 2024 | American Public Works Association Public Works Exposition 2024 (PWX) | 7,000 | 9,780 |
Upcoming McCormick Place Programs (October 2019):
| | | | |
| --- | --- | --- | --- |
| Event Date | Meeting Name | Attendance | Room Nights |
| Oct 12 – 21 | American Academy of Child & Adolescent Psychiatry 2019 Annual Meeting | 5,000 | 6,479 |
| Oct 14 – 17 | EDUCAUSE Annual Conference | 8,000 | 14,956 |
| Oct 19 – 23 | Society for Neuroscience 2019 | 30,000 | 45,318 |
| Oct 26 – 29 | International Association of Chiefs of Police – 126th Annual Conference | 14,000 | 43,715 |
| Oct 28 – 30 | National Funeral Directors Association 2019 Annual Conference | 6,500 | 8,034 |
Upcoming Major InHouse Programs (October 2019):
| | | | |
| --- | --- | --- | --- |
| Event Date | Meeting Name | Attendance | Room Nights |
| Oct 14 – 18 | Deep Foundations Institute 44th Annual Conference on Deep Foundation 2019 | 600 | 1940 |
| Oct 14 – 21 | The North American Society for Pediatric Gastroenterology, Hepatology and Nutrition (NASPGHAN) 2019 Annual Meeting and Post Graduate Course | 1200 | 2837 |
| Oct 17 – 19 | NeighborWorks Community Leadership Institute 2019 | 920 | 2480 |
Client Services Update
Starbucks Coffee Company recently hosted their Starbucks 2019 Leadership Experience in Chicago. Over 12,000 Starbucks store leaders attended educational sessions at McCormick Place and the United Center. The Starbucks planning team members and executive staff were elated with the results!
While in Chicago, Starbucks partnered with Chicago Cares to facilitate a community open house for their store leaders, featuring several organizations and recipients of give-back opportunities locally and globally, including women's empowerment, youth, military and veterans organizations.
"The service and attention from Choose Chicago was outstanding. We encountered a couple of bumps in the road (of our own doing) and they were right there with us helping us solve them. Our event was incredible and feedback from attendees and company executives is that it was "flawless."
The American Society for Industrial Security recently held their ASIS Global Security Exchange (GSX) in Chicago, with an estimated 20,000 attendees. During GSX, ASIS hosted Security Cares, connecting leaders of Chicago area community organizations and small to medium sized businesses with complimentary access to valuable security education, networking, funding opportunities and resources. GSX also partnered with the American Red Cross to hold a blood drive during their convention.
The American Society for Radiation Oncology recently held their 2019 ASTRO Annual Meeting at McCormick Place with an estimated 11,000 attendees.
The Water Environment Federation recently held their Water Environment Federation – 92nd Annual Technical Exhibition & Conference – WEFTEC 2019 at McCormick Place with an estimated 22,000 attendees. WEFTEC is held in Chicago every other year, and shows continual growth in both their technical program and exhibition.
True Value Company recently completed the True Value 2019 Fall Reunion at McCormick Place. At the conclusion of their conference, True Value partnered with Habitat for Humanity, providing exhibitors the chance to donate their exhibited wares to the charity. Historically, over a dozen semi-loads of product have been donated to the local Habitat for Humanity!
Chicago will soon welcome The Society for Neuroscience's Neuroscience 2019 convention at McCormick Place October 19 – 23, with an estimated 30,000 attendees, and the National Funeral Directors Association's NFDA Annual Convention, with an estimated 6,500 attendees.
October Site Visits
Client Services team members will be conducting nearly two dozen client site visits in October, as well as promoting Chicago at these upcoming Promo Trips (promoting Chicago one year prior to the convention coming to Chicago)
October 15 – 18
IFMA's World Workplace Phoenix, AZ
October 19 – 23
AACP CHEST Annual Meeting New Orleans, LA
October 27 – 31
American College of Surgeons
Annual Clinical Congress San Francisco, CA
November 18 – 21
ISSA Show North America Las Vegas, NV
---
HPN Global's CVB Supplier of the Year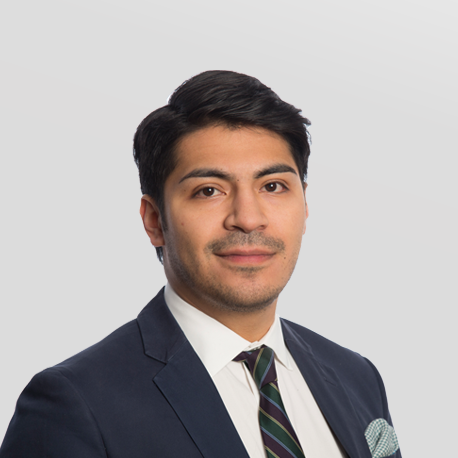 Please join us in CONGRATULATING Frank Alba on receiving HPN Global 's CVB Supplier of the Year Award at the HPN Global Annual Meeting last week! This is an incredible achievement … thank you, Frank, for representing our community and city.
A little about HPN Global … HPN Global developed its own sourcing platform based upon efficiency and, just as importantly, to foster relationships between hotels and clients. The company's philosophy is to have a single point of contact at each hotel so a long-term relationship can be formed, resulting in priority handling of our inquiries. Every group hotel in North America and most globally are preloaded into our system so hoteliers can respond to the RFP in literally less than 10 minutes. Typically, in North America the company's RFPs have a response rate of 85% within 24 hours and virtually 100% within 48 hours.
Last year, Frank and the team confirmed 42,400 room nights for our hotels with HPN associates!
Again, congratulations Frank!
---
London Roadshow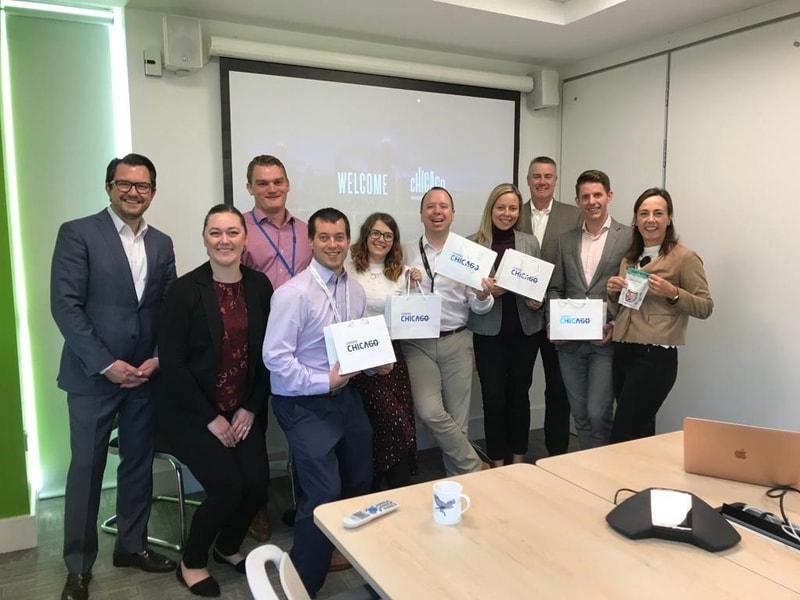 Choose Chicago held our first ever United Kingdom MICE Sales Mission the week of September 30th. This included travel throughout the U.K. from Swindon to Leeds to London with our hotel partners.
Additionally, Blues musician, Wayne Baker Brooks performed during an event for 170 meeting professionals, media, travel agents and tour operators. Chicago chef and restaurant owners, Thai and Danielle Dang of HaiSous partnered with L'Oscar, a historic local venue, in curating special tasting items and cocktails bringing a taste of Chicago's culture to the U.K.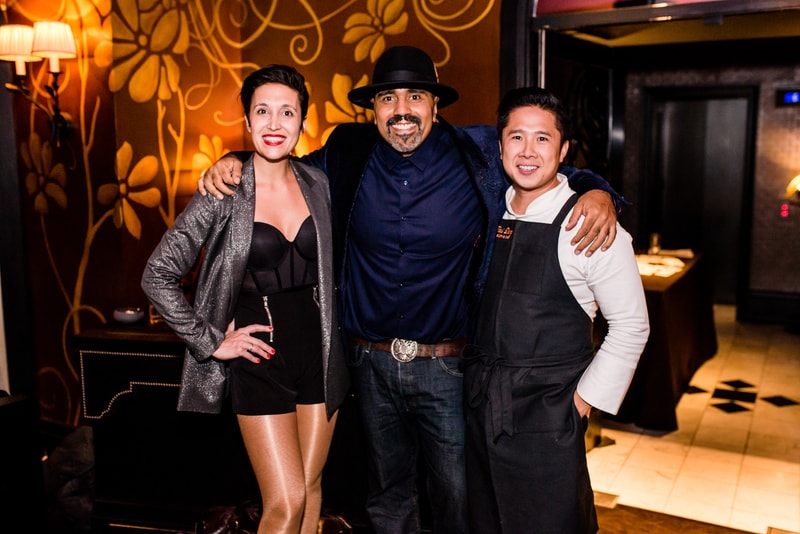 Hotel partners on the Road Show included:
Dean Lane and Gene Hare from the Hiltons of Chicago
Patrick Donelly and Nick Jokovich from the Hyatt Regency Chicago
Tricia Shangle from the Hampton Inn and Homewood Suites by Hilton® Chicago Downtown/West Loop
Marina Braica from the Radisson Blu Aqua Hotel Chicago
UK Roadshow participants enjoying the Choose Chicago event at L'Oscar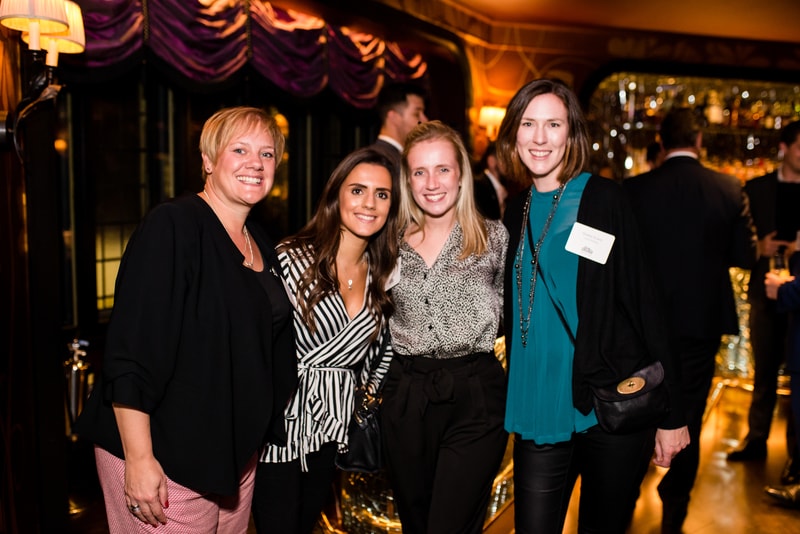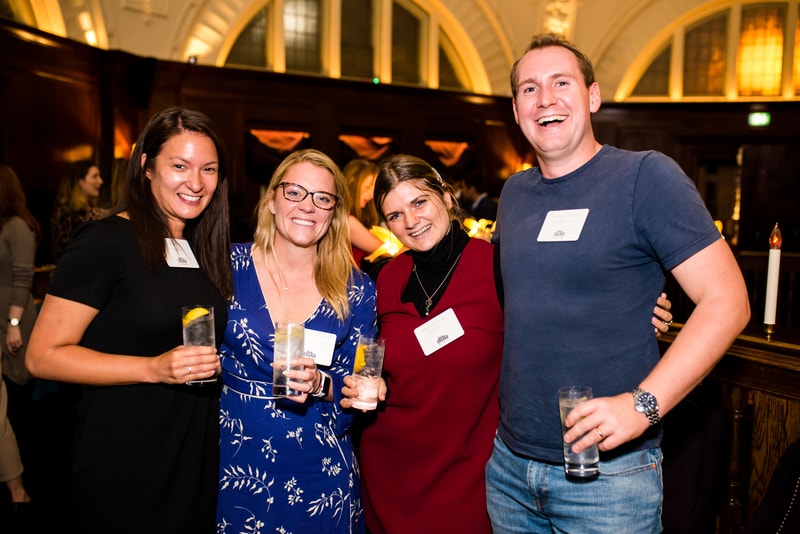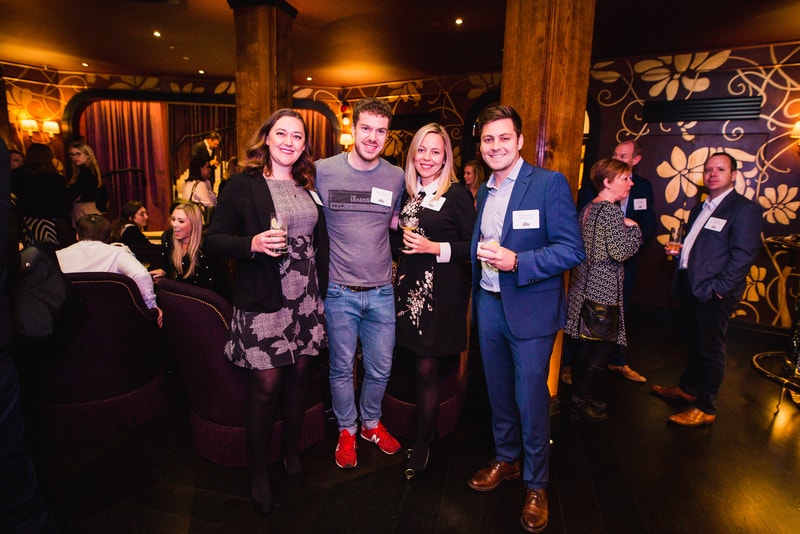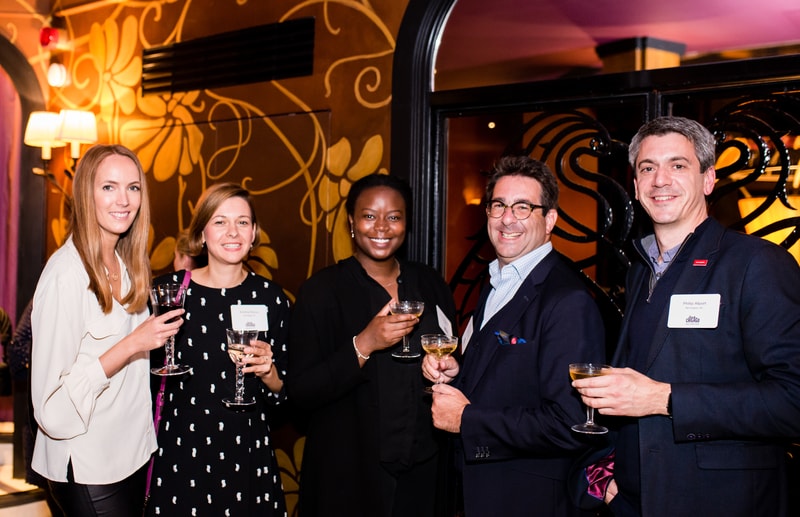 ---
UNITED Airlines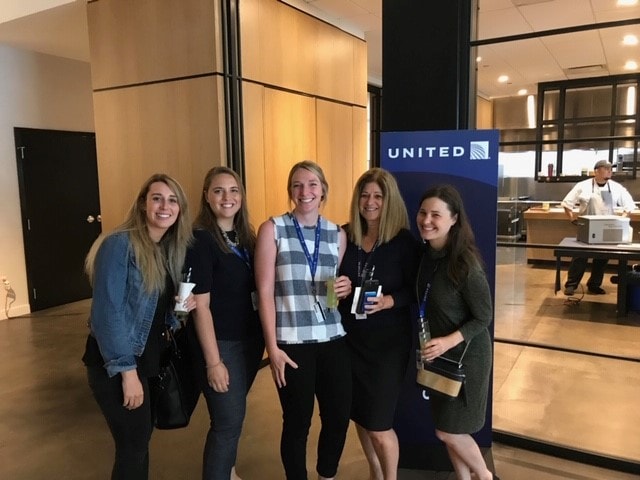 AMEX/Accenture Team Fam Trip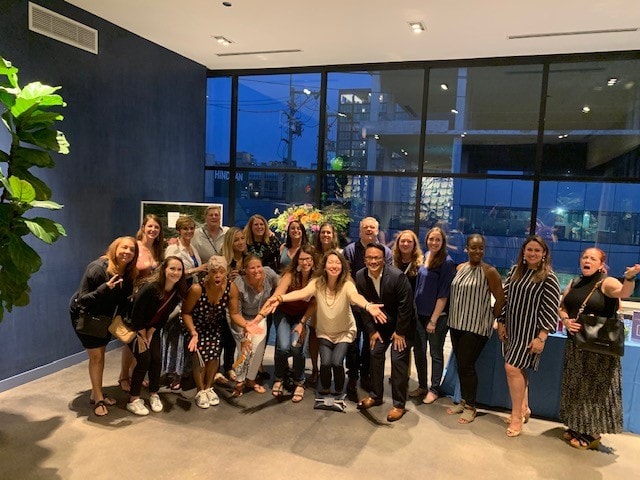 ---
Marketing
Global Influencer Tour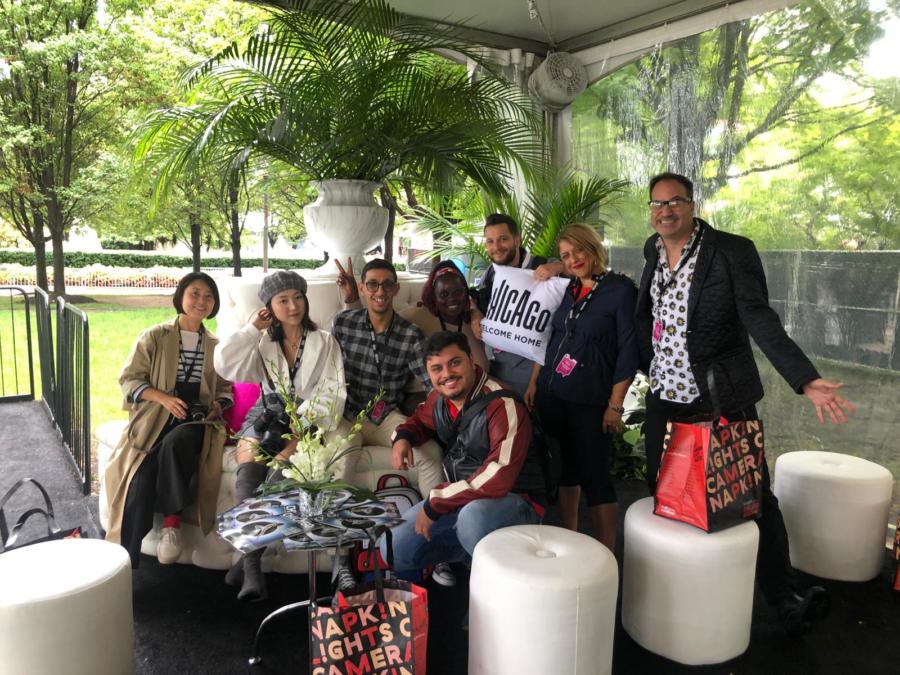 Choose Chicago's Media Relations and Marketing teams hosted a group of micro influencers from September 26 – October 1, 2019, to celebrate the art, culture and culinary scenes in Chicago. The six Influencers from five of our key markets – Brazil, Canada, China, France and Japan – explored multiple neighborhoods as part of a curated itinerary with unique experiences that would make locals jealous.
The influencers attended Chicago Gourmet, one of the city's premiere culinary events, helping to show off Chicago chef's creations in addition to getting their cultural groove on at the Chicago Architecture Biennial, Chicago Architecture Center, Art Institute and more.
Collectively, the Influencers reach 348,075 followers (Instagram), and the Chinese Influencer has 1.03 million followers on Weibo and 140,000 on WeChat.
---
Media Relations
Choose Chicago's Media Relations team hosted over 90 members of the media on individual media visits and group press tours to Chicago in July and August 2019. The media coverage generated these two months resulted in approximately more than $8 million in media value. A sampling of stories published in July and August 2019 included:
Women's Health, #Escapes: Uma Aventura em Chicago, Nos Estados Unidos
Casa Vogue, 3 Bienal de Arquitetura de Chicago questiona a ocupação do espaço público ·
The Planet D, 10 of the best things to do in Chicago
Today's Parent, 12 fun things to do with kids in Chicago
Milenio, Chicago: La ciudad de los vientos,
Arch Daily, Conoce todos los detalles sobre la exhibición "Unraveling Modern Living" de Tatiana Bilbao para la Bienal de Chicago 2019 | ArchDaily México
Architectural Digest, Architecture Marvels to See During the Chicago Biennale This Fall
Wall Street Journal, Why This Fall Is the Ideal Time to Visit Chicago
Glamour, 5 Summer Days in Chicago
Madame Figaro, Chicago, the conscience of art
Evaneos, 48 hours in Chicago