In This Issue
---
A note from David Whitaker, President & CEO
Hello everyone. Let me take this opportunity to end the year exactly where it began, by extending my appreciation to you for your continued collaboration with and support of Choose Chicago and our team. My very best wishes to each of you for a warm holiday season and prosperous New Year.
In this month's edition are several key events I want to make sure get on your calendar, including, of course, the ever-popular and ever-growing First Bites Bash, held again at the Field Museum on January 23 from 6 – 9 pm. The event sold out last year and tickets are on a fast pace to sell out again, so don't miss out. Choose the links provided to purchase your tickets (and, of course, come hungry).
Another special date for us (and hopefully for you) is Choose Chicago's 2020 Annual Meeting of Partnership, scheduled for April 21 at Wintrust Arena at McCormick Place. Registration and networking begins at 2:00 pm. The meeting kicks off at 3:00 pm with a reception to follow. Last year's annual meeting was centered around celebrating Chicago's Year of Theatre. With 2020 being the Year of Chicago Music we will have some nice surprises to entertain you so please do put that on your calendar (formal invite to soon follow in the beginning of the year).
Speaking of celebrating, I am quite proud to share that our very own vice president of client services – Rose Horcher – has been nominated for the very prestigious 2020 Professional Convention Management Association (PCMA) 'Supplier of the Year' Award. PCMA includes this as part of its Visionary Awards (in 2020, this signature PCMA evening will be April 23 in Washington, DC). The Visionary Awards recognize and celebrate excellence and service in a number of key categories. It is a real honor that Rose (along with her team) is so highly respected and recognized.
Attached are the November year-to-date hotel performance numbers (a key barometer overall). Having RSNA (one of the year's biggest conventions) hold its meeting this year during the first week of December as opposed to the last week of November pulled the Group and Overall Demand number down a bit. However, we will see an uptick in the number calculated for the first week of December (a number already in, by the way, which will push our Overall Demand number back to a projected growth of 2% as of December 31). Overall visitor volume in 2019 is projected to achieve a similar growth of approximately 2%. We'll report out those complete numbers during the first quarter of 2020.
Lastly, Choose Chicago Board Chair Glenn Eden has recently announced the Executive Committee members for 2020. Please join me in thanking each of them for their commitment of time, expertise and passion for our city and those we serve.
In closing, my very best wishes to each of you and here's to much success for you, our industry and our community in 2020.
Executive Committee Members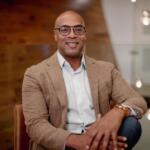 Glenn Eden
Board Chair
Strategic Communications Advisor
---
KEY PERFORMANCE INDICATORS | November 2019 (PRELIMINARY)
| | 2018 | % Change | 2019 | % Change |
| --- | --- | --- | --- | --- |
| Occupancy | 74.6% | -4.3% | 70.7% | -5.3% |
| ADR | $208.92 | -2.7% | $197.31 | -5.6% |
| RevPAR | $155.88 | -6.8% | $139.44 | -10.5% |
| Room Supply | 1,316,460 | 2.8% | 1,342,350 | 2.0% |
| Room Demand | 982,251 | -1.6% | 948,598 | -3.4% |
| Leisure | 633,157 | 1.0% | 660,089 | 4.3% |
| Group | 333,106 | -6.5% | 271,978 | -18.4% |
KEY PERFORMANCE INDICATORS | January – November 2019
| | 2018 | % Change | 2019 | % Change |
| --- | --- | --- | --- | --- |
| Occupancy | 77.1% | 1.0% | 75.2% | -2.5% |
| ADR | $218.21 | 4.8% | $209.68 | -3.9% |
| RevPAR | $168.22 | 5.9% | $157.60 | -6.3% |
| Room Supply | 14,288,242 | 3.5% | 14,826,610 | 3.8% |
| Room Demand | 11,014,650 | 4.5% | 11,143,707 | 1.2% |
| Leisure | 7,083,381 | 1.1% | 7,435,098 | 5.0% |
| Group | 3,731,197 | 11.9% | 3,502,329 | -6.1% |
---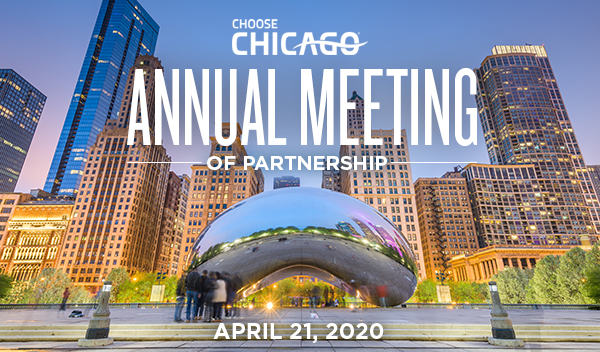 ---
Partnership
Choose Chicago announces First Bites Bash/Chicago Restaurant Week 2020.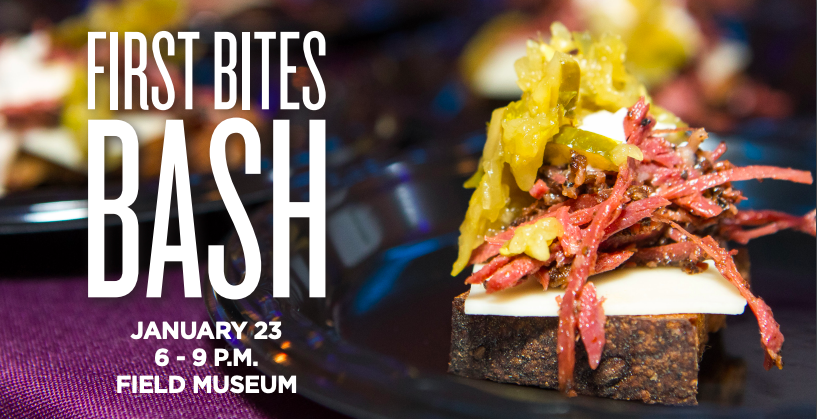 Choose Chicago is thrilled to announce that tickets are now on sale for First Bites Bash, the celebratory kick-off event for the 13th annual Chicago Restaurant Week.
Dynamic husband and wife duo – Chef and Owner Thai Dang and Director and Owner Danielle Dang of the award-winning HaiSous Vietnamese Kitchen and Cà Phê Dá in Chicago's Pilsen neighborhood – step into the spotlight this year, serving as the Host Chef and Mixologist for the star-studded party at the Field Museum on Thursday, January 23, 2020. Guests will have the opportunity to experience exclusive tasting portions from more than 60 restaurants showcasing their respective Chicago Restaurant Week menus.
"First Bites Bash is an amazing opportunity for Chicagoans to meet many of the most celebrated chefs in the city and to preview a range of exciting flavors that will only be found during everyone's favorite culinary moment of the year, Chicago Restaurant Week," said Chef Dang. "We are also very passionate about the cause it supports, which bolsters opportunities for our next generation of culinary leaders."
A portion of the proceeds from First Bites Bash will be donated to the James Beard Foundation's Chicago EATS Week Scholarship Fund, which provides financial assistance to a Chicagoland student who wishes to pursue a career in the culinary arts.
"We are thrilled to co-host First Bites Bash!" added Danielle Dang. "It has become a giant, iconic celebration. We are turning it up this year with brand new dishes and cocktails – getting diners even more enthusiastic about all to come in the days ahead."
The complete list of First Bites Bash participants is available here.
Limited Early Bird tickets will be on sale for $115 at firstbitesbash.com, then General Admission tickets to First Bites Bash will become available for $125 per person until event capacity is reached or until 12:00 p.m. on Thursday, January 23, 2020.
New for First Bites Bash 2020 is the coveted VIP Ticket experience available for $175. This ticketing tier provides all of the benefits of general admission, plus exclusive access to a VIP lounge with seating, full-size beverages and specialty tastings from the Host Chef and Mixologist.
"First Bites Bash is a signature celebration championing Chicago's leading role as a culinary destination," said David Whitaker, Choose Chicago President & CEO. "The breadth of both neighborhoods and cuisines represented at this event and throughout Restaurant Week provide an unparalleled opportunity to make memorable dining a part of an amazing Chicago experience."
The 2020 First Bites Bash event is sponsored by 100.3 FM WSHE, 101.9 FM The MIX, Chicago Concierge, Chicago Transit Authority, Diageo, the James Beard Foundation, Metra, NBC Chicago, OpenTable, Pace, Regional Transportation Authority, Southern Glazer's Wine & Spirits, and Telemundo Chicago.
Chicago Restaurant Week, taking place January 24 – February 9, 2020, offers visitors and local foodies an exciting opportunity to experience some of the area's most sought-after restaurants. For 17 consecutive and dining-packed days, participating restaurants showcase specially curated prix fixe menus with prices set at $24 for brunch and lunch, and $36 and/or $48 for dinner (excluding beverages, tax and gratuity). Lending an ideal reason to explore Chicago's nationally recognized culinary scene, diners can experience new, showstopping restaurants and familiar favorites alike.
The beloved event continues to grow with over 80 new restaurants making their debut to the lineup. New restaurants include a range of hotspots, such as Offshore Rooftop and Bar, Tzuco, Il Culaccino, La Pizza & La Pasta at Eataly Chicago, Cruz Blanca, Indie Café, and Time Out Market Chicago. A complete list of participating restaurants and their curated menu offerings can be found here. Diners can reserve tables online for multi-course meals at their favorite Chicagoland eateries at eatitupchicago.com.
Foodie fans are encouraged to follow @ChooseChicago on Facebook, Instagram and Twitter. Get social using #FirstBitesBash and #ChicagoRestaurantWeek.
---
Choose Chicago welcomes 28 new Partners
---
Choose Chicago introduces new Student Partner program
On October 15th, Choose Chicago launched its New Tourism and Hospitality Student Partnership Program. The goal of this program is to connect students to one of the most dynamic, multi-faceted, and evolving industries and help grow a strong group of future industry leaders through uniquely designed opportunities.
Since the launch, the Choose Chicago Partnership Team has been visiting with local hospitality program directors and faculty, guest speaking in classes, and hosting informational days at a few City Colleges and Universities as a way to meet the students, promote the program, and answer any questions. Their efforts to date have brought in 33 student partners, representing DePaul University, Roosevelt University, Kendall College, Eastern Illinois University, and University of Illinois at Chicago.
On November 13th, they had their first-ever event – Young Professionals Night. The night was hosted by 360 CHICAGO Observation Deck where 5 panelists were invited to share some industry insight followed by thrill rides on the TILT. Choose Chicago gives a warm thank you to Nichole Williamson (360 CHICAGO Observation Deck), Barb Harris (CTC Destination Management), Patrick Hatton (Chicago Athletic Association Hotel), Randall Williams (21c Museum Hotel Chicago), and Teri Dasse (Dineamic Restaurant Group) for giving their time, sharing their stories, and making the first event a night that will never be forgotten.
The Partnership Team has an exciting year of student partner programming in the works for 2020 and looks forward to your continued support as Choose Chicago's valued industry partner. They are open to any ideas that you would like to offer to engage and excite this group of students. Please continue to send them any industry-related jobs and opportunities that you would like to share with our growing student partnership to partnership@choosechicago.com.
Learn more about our new Student Partnership program.
---
American Airlines and the James Beard Foundation partner to bring elevated culinary experiences to customers
American Airlines is joining forces with one of the most powerful voices in the culinary industry, the James Beard Foundation.
Exclusive relationship designates American as the first official airline partner of the James Beard Foundation
FORT WORTH, Texas — American Airlines is joining forces with one of the most powerful voices in the culinary industry, the James Beard Foundation. The exclusive multi-year partnership designating American as the official airline partner of the James Beard Foundation will be brought to life on menus designed by James Beard Foundation's portfolio of established and up-and-coming chefs.
The partnership with the James Beard Foundation offers American customers a world-class culinary experience as part of American's investment in enhancing the premium experience for customers throughout their travel journey. What's more, it introduces a roster of culinary professionals who care about making the food world more delicious, diverse and sustainable for all.
"A premier culinary partner like the James Beard Foundation provides unique and delicious offerings for our customers," said Janelle Anderson, Vice President of Marketing for American. "We're honored to work with their roster of award-winning chefs who embody diversity, modernism and sustainable practices in the culinary world today."
Today, American and the James Beard Foundation introduce Top Chef alum Sarah Grueneberg of Monteverde Restaurant & Pastificio as the first James Beard Award-winning chef to create menu items available onboard and in lounges as part of the partnership. Customers will see new items in Flagship First Dining and Flagship Lounges beginning Dec. 3. Starting Dec. 11, passengers traveling in Flagship First and Flagship Business from the United States to Europe, United States to South America and transcontinental flights between John F. Kennedy International Airport and Los Angeles or San Francisco will experience the new menu items, which are now available for pre-order on aa.com starting 30 days before a booked flight or up to 24 hours before departure.
Chef Grueneberg's exclusive creations for American customers will include an appetizer, pasta entrée and dessert in Flagship First Dining, a salad in the Flagship Lounge, and a pasta entrée onboard.
Flagship First Dining
Grilled Roman-style Artichokes: black truffle, fontina fonduta, fresh lemon
Mushroom Bolognese: fusilli pasta, cremini and porcini mushrooms, peas, carrots, Parmigiano Reggiano
Dark Chocolate Budino: candied citrus, mandarin olive oil, feuilletine chocolate crunch, fresh whipped cream
Flagship Lounge
Tuscan Kale Salad: beets, apples, goat cheese, spiced sesame, sunflower and pumpkin seed medley, tahini dressing
Flagship First and Flagship Business from US to Europe, US to South America and transcontinental flights between John F. Kennedy International Airport and Los Angeles or San Francisco.
Artichoke Ravioli: blistered cherry tomato sauce, green olive pistachio pesto
Spinach and Ricotta Rotolo Pasta: pomodoro sauce, basil pesto, pine nuts
Chef Grueneberg's exclusive creations for American Airlines customers
"The ability to provide Flagship travelers with a small taste of Monteverde is an extraordinary opportunity, and I'm truly humbled to be the first chef chosen to bring this collaboration between the James Beard Foundation and American Airlines to life," said Chef Grueneberg. "The dishes created to channel the classic Italian approach to cooking by focusing on simplicity, great flavors and quality ingredients that we believe will resonate deeply with guests.
Chef Grueneberg received her James Beard Award in 2017, earning the distinction of Best Chef: Great Lakes while at her Monteverde Restaurant & Pastificio in Chicago's West Loop. The restaurant has received countless accolades, including one of Food & Wine's America's Best Restaurants, a top 50 finalist in Bon Appetit's Best New Restaurants list and Eater's 21 Best New Restaurants in America. Chef Grueneberg was chosen, in part, because she embodies the James Beard Foundation's Good Food For Good™ mission, which aims to create a more sustainable food system through education, advocacy and thought leadership.
"We couldn't be more pleased to launch our exclusive partnership with American," said Kris Moon, Chief Operating Officer of the James Beard Foundation. "Consumers are increasingly supporting brands that are focused on improving our world. Joining forces with American allows us to bring our Good Food For Good mission to the skies while also helping consumers enjoy the deliciousness of our food world."
Throughout the year, American will be involved in the Foundation's marquee programs, including Taste America, a culinary pop-up series featuring unforgettable dining experiences in 20 cities across the country, as well as the James Beard Awards annual gala in Chicago and events at the iconic James Beard House in New York City. The partnership is the result of an effort by the foundation and with partner Intersport, to develop enhanced, synergistic relationships with like-minded, premier brands.
American is committed to creating a world-class experience for travelers with premium offerings at every touchpoint. The James Beard Foundation partnership complements American's overall experience with existing premium brands such as Casper, Bang & Olufsen and American's exclusive Five Star Service options that include The Private Suite and BLADE private helicopters.
---
Partner Profile: The Illinois Holocaust Museum and Education Center
Inspired by an infamous Nazi Party march in Skokie in the late 1970s, the Illinois Holocaust Museum is celebrating ten years of 'remembering the past and transforming the future.' The Museum is dedicated to preserving the legacy of the Holocaust by honoring the memories of those who were lost and by teaching universal lessons that combat hatred, prejudice and indifference.
Students and kids are admitted free with the code WINTER19 for online or box office ticket sales from Dec 20, 2019-Jan 5, 2020.
---
Global Development
Americas update
Canada Sales Mission 2019
Toronto & Montreal
October 7-11, 2019
As the No. 1 inbound market to Chicago, the Canada Sales Mission is Global Development's most well attended sales mission by partners. This year's eleven partners included: GMS (Global Managements Services, The Godfrey Hotel Chicago, Discover DuPage County, Blue Man Group, The St. Clair Hotel, Leisure Pass Group, Chicago Architecture Center, Museum of Science & Industry, Big Bus Tours, Fashion Outlets of Chicago & The Shops at North Bridge, and 360 Chicago. The sales mission included destination trainings and client meals in both Toronto and Montreal. This is a unique opportunity during the year for our partners to sell in collaboration with the destination.
Bienvenue Quebec 2019
Quebec City
October 28-30, 2019
Bienvenue Quebec is an intimate tradeshow focused on French Canadadian tour operators. Throughout the three day tradeshow, Choose Chicago met with 26 French Canadian tour operators to discuss current and potential Chicago tour product, specifically related to the student market.
Ontario Motorcoach Canada Association (OMCA) 2019
Ottawa, Canada
November 4-7, 2019
The Ontario Motorcoach Canada Association (OMCA), equivalent to ABA (American Bus Association), where independent tour operator and motorcoach owners meet in a tradeshow that facilitates B2B meetings specifically focused on the Canadian market. During the tradeshow, Choose Chicago met with 21 different tour operators. The majority of these tour operators focused on senior group offerings, which emphasized shopping offerings.
Mexico Destination Training Week
Mexico City
November 11-15, 2019
From November 11-15, Choose Chicago partnered with Travel Impresion and Gran Plan for a week of in-house destination trainings. These trainings ranged from a breakfast seminar for 66 travel agents in "Hacienda Los Morales" to training 15 of Travel Impresion's top USA sellers at their headquarters. Choose Chicago also met with Viajes Palacios (VIRTUOSO — high-end travel) and Travel Shop to strategize on co-op campaigns and familiarization trips (FAMs) opportunities for 2020.
---
Asia Pacific updates
Brand USA and Hainan Airlines Chengdu Direct Flight Launch Familiarization Trip (FAM)
October 7-9, 2019
In partnership with Brand USA and Hainan Airlines, Choose Chicago hosted 14 key tour decision makers from Chengdu. This familiarization trip (FAM) followed the September 16 launch of the direct route between Chengdu and Chicago, which marks the first interior U.S. city to offer nonstop passenger service to/from interior China. The goal of the FAM is to educate tour operators about why Chicago is a great new offering for their southwestern Chinese clients as well as how to create a Chicago tour package. This FAM marked the first visit by all participating tour operators to Chicago.
United Airlines Taiwan, Discover America Committee, and American Institute in Taiwan Destination Training
October 21, 2019
In partnership with United Airlines Taiwan, Discover America Committee, and American Institute in Taiwan, Choose Chicago trained Taiwanese tour operators and media on how Chicago has unique attractions, restaurants, and hotel offerings that fit the needs of their clients. After the training, the majority of tour operators mentioned how they were unfamiliar with the diversity of the city's offerings spanning from music to food to sport, as many view Chicago primarily as a business city. Their misconception of Chicago speaks to why destination trainings are important in educating tour decision makers about our offerings.
Viva Holidays and Brand USA Australia Roadshow
December 2: Sydney
December 3: Brisbane
December 4: Melbourne
Helloworld is one of the largest retailers and wholesalers (through the Viva Holidays brand) of product for the USA in the Australian and New Zealand markets. From December 2-4, Choose Chicago participated in the Viva Holidays (wholesale brand) USA Roadshow where 385 agents were trained on Chicago tour product. The tradeshow spanned three cities, including Sydney, Brisbane, and Melbourne. There is a great amount of interest in Chicago as Qantas Airlines will be launching their direct route between Brisbane and Chicago in April 2020; this will be Chicago's first direct route from Australia.
Brand USA Discovery Badge Promotion in South Korea
December 2019 – January 2020
In partnership with Brand USA, Choose Chicago launched the Korean language Chicago Discovery Badge this year. The goal of this training program is to encourage travel trade professionals to participate in online destination education so they are better informed about Chicago as a travel product for their clients and in turn, can create tour packages. This online training platform allows Choose Chicago to more efficiently and effectively educate tour operators about the destination while saving on traveling costs. From December 2019 through January 2020, Choose Chicago will be working with Brand USA's South Korea travel trade team to promote destination education through the completion of the Chicago Discovery Badge.
---
Europe updates
Choose Chicago Joins Illinois Office of Tourism UK Road Show & Regent Street Motorshow
October 27 – Nov 2, 2019
Choose Chicago's Global Development team joined Illinois Office Tourism on the 2019 United Kingdom & Ireland Sales Mission. The goal of the mission was to meet with product managers from top tour operators in order to have strategic discussions on how we can increase the amount of Chicago product offerings. During the mission, Choose Chicago trained over 120 travel trade sales agents on the available product in Chicago and Illinois.
Brand USA Discovery Badge November Promotions and Chicago Booking Competition In UK & Ireland
November 2019
The Brand USA Discovery Badge is an online training platform that encourages travel trade professionals to participate in destination training in order to increase the amount of Chicago tourism product they are selling. In partnership with Brand USA and United Airlines, Choose Chicago is running a booking and learning competition for the travel trade in both the United Kingdom and Ireland throughout November. Any travel agent who books a holiday for a client to or through Chicago from Nov 1 – Nov 30 for travel dates from Nov 2019 – Oct 2020, and completes the the Chicago badge, will be entered for a chance to win a 6 nights vacation with round trip airfare to Chicago. This competition was promoted during sales conducted by both Choose Chicago and United Airlines throughout the month of November. Additionally, the promotion was featured in travel trade newsletters, travel trade media publication Travel.biz in Ireland, and Travelmatters.biz in the United Kingdom.
Winter Holidays UK Promotion and Familiarization Trip (FAM) w/ Macerich Shopping & British Airways
November – December 2019
Promoting leisure visitation to Chicago over the winter low-season is a priority for the Global Development department. In November, Choose Chicago partnered with British Airways and Macerich Shopping to promote Chicago's holiday shopping experience to the UK travel trade. UK agents were asked to participate by taking a training on Macerich shopping products, and promote the Chicago themed contest to their agency staff. This contest was promoted via Brand USA UK and Ireland trade newsletters and a promotional campaign through Travel Bulletin in the UK. The grand finale of this promotion and competition will be a familiarization trip (FAM) for seven product managers and/or travel agents to Chicago from December 9 – 12, 2019, hosted by the Intercontinental Hotel Chicago.
---
Marketing
Holiday Influencer Tour
To highlight Chicago as a top destination for the holiday season, Choose Chicago's Media Relations and Marketing teams hosted eight micro-influencers from seven key domestic markets to experience the festivities in Chicago. As part of curated itineraries, the influencers attended the City of Chicago's Christmas Tree Lighting at Millennium Park, participated in the BMO Harris Magnificent Mile Lights Festival Parade, explored Chicago's Christkindlmarkets in downtown and Wrigleyville, and visited top attractions. They shared their magical experience with their followers via Instagram and collectively, the Influencers reach 515,400 followers on this platform.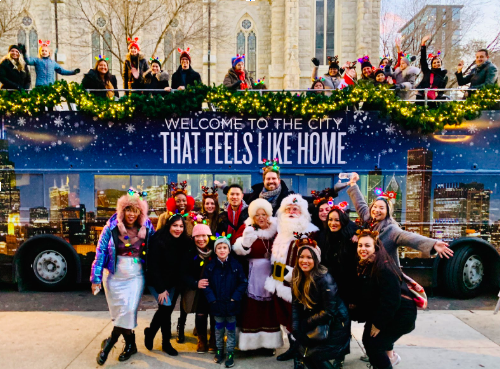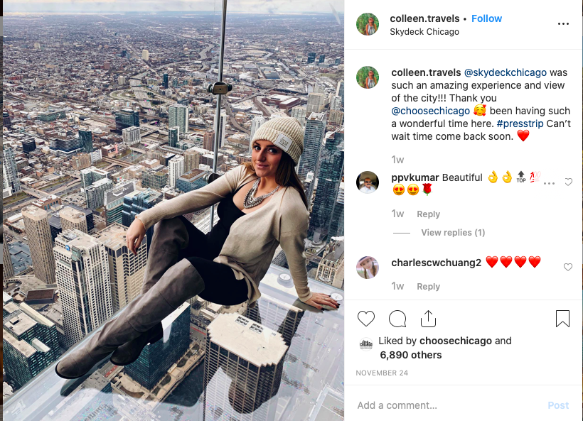 Earlier this year, Choose Chicago hosted 55 influencers from nine key markets (Brazil, Canada, China, France, Germany, Japan, Mexico, UK and USA) on four different tours highlighting Chicago as a vibrant city with architectural marvels, world-class museums, dynamic entertainment, award-winning culinary scene and LGBTQ-friendly offerings. Together, the influencers reach 11.4 million followers (Instagram), 10.7 million subscribers (YouTube), 3.4 million followers (Facebook), 3.63 million followers (Weibo), and 1.82 million followers (WeChat).
---
Client Services
2020 Choose Chicago Ambassador Program
Calling all superstars! We are currently looking for enthusiastic and dedicated hospitality professionals to be part of the 2020 Choose Chicago Ambassador Program. Ambassadors will have the opportunity to network with peers and Choose Chicago staff and serve Chicago's convention and tradeshow customers through volunteer opportunities.
To be considered for the 2020 Task Force, you must be a Partner of Choose Chicago. We will accept a maximum of 2 people per organization.
The purpose of the Ambassador Task Force is to make conference and convention attendees, exhibitors and management feel welcomed and appreciated during their visit to Chicago. This program supports the hospitality efforts coordinated by Choose Chicago and enhances Chicago's "We're Glad You're Here! ®" city-wide recognition program. The Ambassador Task Force helps add a personal touch to each customer's Chicago experience by providing face-to-face personal interaction.
Participation will provide Ambassadors with invaluable exposure within the city's hospitality community. Participants will also be able to take advantage of various programs offered by Choose Chicago throughout the year, and participate in networking events with fellow ambassadors.
Each Ambassador service will last approximately 1 – 2 hours. Ambassadors are expected to fulfill a minimum of 4 hours of services over the course of the year. During select conventions and trade shows, Ambassadors will provide hospitality services, such as greeting convention attendees with refreshments at McCormick Place, assisting in distributing ChiPrizes, and various tasks as required.
Apply for the 2020 Choose Chicago Ambassador Program.
You are encouraged to pass the application on to colleagues who would make ideal Ambassadors. Ambassadors will be selected from the various membership categories of Choose Chicago. A maximum of 2 people per organization will be accepted.
Application deadline is Friday, December 20, 2019!
For additional information about the Choose Chicago Ambassador Program contact: Allison Ristau, Client Services Representative ph: 312-567-8492 aristau@choosechicago.com.
---
Chicago Convention Clients Give Back
There is a growing interest in conventions reaching out to the local community to "give back" when they meet in Chicago. Conventions mean more to our community than filling heads in beds and full restaurants. They also take the time and provide resources for community service projects and fundraisers, leaving a positive footprint on our community. Two examples of recent give-back projects by convention clients include:
Thank you WEFTEC!
The Water Environment Federation (WEF) Community Service Project during their recent WEFTEC convention consisted of a large group of volunteers that installed permeable pavers and a rain garden at the Maria Saucedo Scholastic Academy in the Little Village neighborhood of Chicago. These additions to the green infrastructure will alleviate flooding that will, in turn, provide students and safe passage to school. Watch this video for more information:
Thank you PROCESS EXPO!
The Foundation of the Food Processing Suppliers Association (FFPSA) presented a $75,000 check to the Greater Chicago Food Depository as part of its DEFEAT HUNGER campaign which will be used to help fight hunger in the Greater Chicago Area. In addition, PROCESS EXPO exhibitor Nations Pizza donated thousands of frozen pizzas and CBM Global donated Ready to Eat Meals and others provided monetary gifts to support the campaign. Watch this video for additional details:
---
Choose Chicago Supports Operation Santa
Once again, Choose Chicago and some of our generous partners are participating in the Chicago Police Department's 13th Annual Operation Santa program.
The CPD's Operation Santa features Santa and Mrs. Santa on an annual two-day gift-giving tour, accompanied by a group of Chicago Police Memorial Foundation supporters and members of the CPD. Santa and his helpers will deliver holiday gifts to families of fallen or seriously injured Chicago police officers. Operation Santa is the CPD's effort to show the children and families of Chicago's fallen and injured officers how much the city cares about them and to remind them that they are always a part of the CPD family.
Choose Chicago thanks the generous Choose Chicago Partners who so generously donated items for Operation Santa gift baskets in 2019: 4 Star Restaurant Group; 360; Broadway in Chicago; Chicago White Sox; Dineamic Hospitality; Escape Games; The Field Museum; Freeman; Garrett Brands; House of Blues; Hyatt Regency Chicago; Lettuce Entertain You Enterprises; Lou Malnati's; Museum of Science & Industry; Remington's; The Shedd Aquarium; Shoreline Cruises; Preferred Stock and Skydeck Chicago.
---
Over 48k attend FABTECH at McCormick Place
Congratulations to The Society of Manufacturing Engineers on record-breaking attendance at their FABTECH convention, held from Nov. 11-14 at McCormick Place. 48,278 attendees from 95 countries attending Fabtech, North America's largest metal forming, fabricating, welding, and finishing event, with an estimated economic impact in Chicago of $73,456,798.03. Beginning in 2021, FABTECH Chicago, previously held in November, will shift its dates to September. The event will be held Sept. 13-16, 2021, and will remain in September in future odd years.
---
Over 50k attend RSNA's annual meeting in Chicago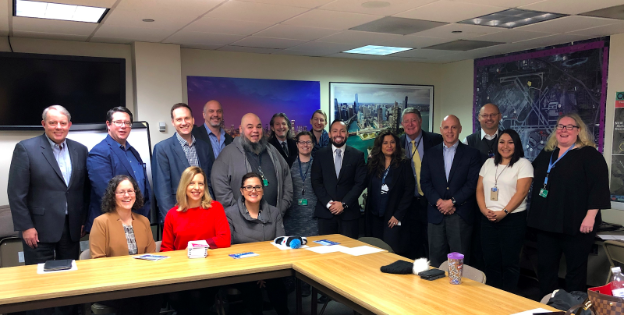 Representatives from the Radiological Society of North America (RSNA), the Chicago Department of Aviation (CDA) and Choose Chicago met on November 14, 2019 to discuss details of the RSNA Annual Meeting and logistics related to large international group arrivals at O'Hare International Airport.
The RSNA 2019 Annual Meeting which met December 1-6 is the world's premier radiology forum drawing over 50,000 attendees annually to McCormick Place. RSNA convened radiology professionals from over 120 countries to gather knowledge through educational courses, explore the latest innovations presented by technical exhibitors, discover groundbreaking research from scientific paper presentations, and participate in networking opportunities.
This year marked the 77th time RSNA has held the annual meeting in Chicago. The event's estimated economic impact on Chicago is over $134M.
---
Choose Chicago partners with Association Forum on new Internship Program
Choose Chicago is thrilled to be partnering with Association Forum on a new industry internship program aimed at familiarizing university students and their universities, especially those from underrepresented communities, with the association and hospitality industries. The goals of this program are to create greater awareness of our industries and strengthen our workforce development while also providing a direct channel to future employment opportunities to help grow and maintain a stronger and more diverse culture and community.
---
Media Relations
Media Relations team hosts over 130 members of the media
Choose Chicago's Media Relations team hosted over 130 members of the media on individual media visits and group press tours to Chicago in September and October 2019. The media coverage generated these two months resulted in approximately more than $10 million in media value. A sampling of stories published in September and October 2019 included: