ROOH Chicago, located on Restaurant Row in the trendy West Loop neighborhood, has brought upscale, progressive Indian cuisine to the city. ROOH embraces traditional Indian flavors while reinventing them, using modern cooking techniques and local ingredients in artful presentations.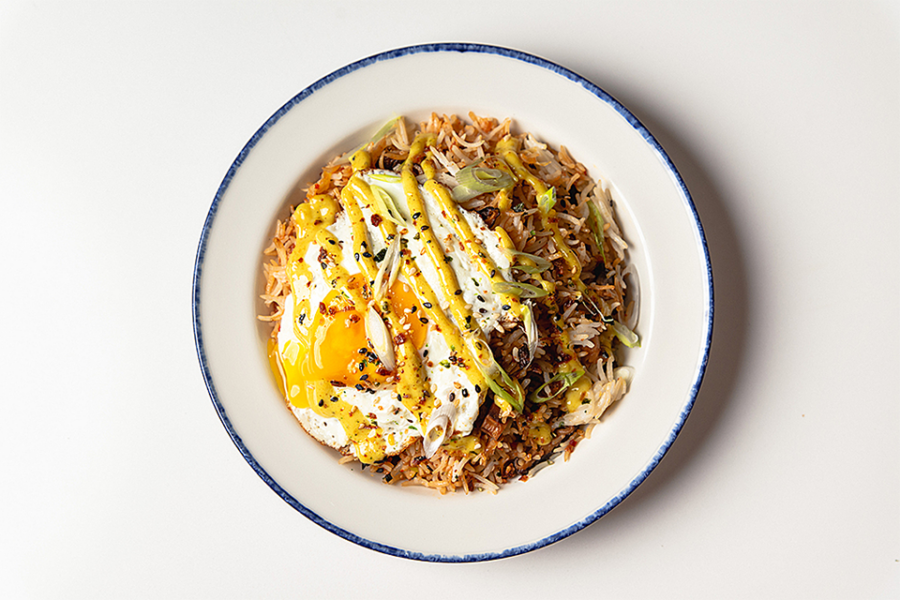 ROOH's menu draws inspiration from all of India's 31 diverse states, which encompass hundreds of languages and regional cuisines. The chef's contemporary touches can be seen in dishes like the whole sea bass wrapped in a banana leaf and served with saffron rice. Small plates include the smoked pork belly with fig and ginger sauce. Delicious Indian breads, such as the garlic naan and chili-cheese kulcha (with Tillamook cheddar and shishito peppers) are baked to order in a fiery tandoor oven.
Be sure to order a house-made dessert, like the Chocolate Rum Ball with milk ice cream and citrus gel. Or try a scoop of one of the homemade ice creams and sorbets, such as the mango sorbet or Thandai rose ice cream.
The not-to-be-missed cocktails are based on ancient Ayurveda wisdom and categorized by its six tastes: sweet, salty, sour, pungent, bitter, and astringent. The drinks incorporate artisanal spirits and Indian spices. Enjoy the refreshing Sultan of Mandu — a mix of Paul John Nirvana Indian single malt, persimmon, and lime — in one of ROOH's two bars.
ROOH offers a Happy Hour Tuesday through Friday from 5 p.m. – 6 p.m. and Sunday from 3 p.m. – 5 p.m. Try select wines, or the cocktail of the week for $8, and sample finger foods like the Chicken 65 with curry mayo.
Bar Goa
The owners of Rooh recently opened the intimate Bar Goa in River North. The cocktail bar has a tropical vibe that transports guests to India's sunny southwest coast, a region known for electronic music and all-night parties, beautiful beaches, and Portuguese-influenced cuisine with Indian flavors. Bar Goa serves up Goan street food like chicken curry with pao bread and green pea hummus.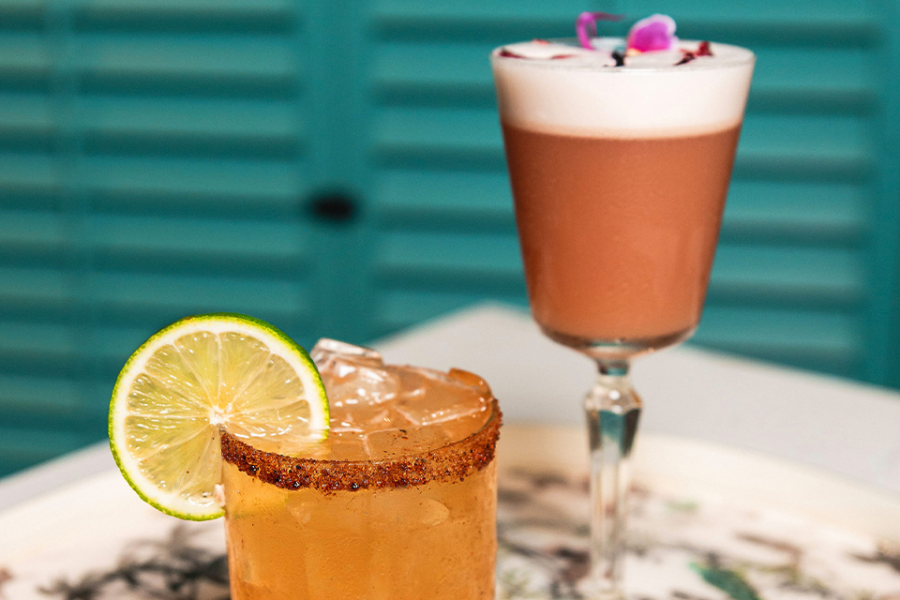 The kitchen at Bar Goa is helmed by executive chef Bobby Geetha, who specializes in taking traditional Indian cuisine and elevating it with international techniques and local ingredients. Geetha, an award-winning chef and a finalist on BBC's Master Chef UK, honed his craft at some of Europe's most acclaimed Michelin-starred restaurants, including noma.
Creative cocktails are mixed with Indian spirits, such as the Feni OG Style made with cashew feni (a pungent liquor produced in Goa) and Limca, an Indian lemon-lime soda. Don't miss Happy Hour, held Wednesday and Thursday from 5 p.m. – 6 p.m. and Sunday from 4 p.m. – 6 p.m. Live DJs spin most weekends.
Make a reservation to dine at ROOH Chicago or Bar Goa (walk-ins are welcome at the bar).