Future Leader Award Recipients
The Choose Chicago Future Leader Award (FLA) is a merit-based scholarship funded by the Choose Chicago Foundation that recognizes four college and/or university students annually who demonstrate their commitment and passion for the hospitality and tourism industries. Each award winner receives $5,000 to put towards their educational expenses.
Recipients are selected based upon their academic record, professional, internship, and volunteer experience, educational and/or professional recommendations, and an essay that includes a statement of tourism-related career aspirations and goals.
2022

Jessenia Prado
St. Olaf College
Goal – Open an art museum on the Southeast side of Chicago

Zachary Schwab
Loyola University Chicago
Goal – Own and manage a boutique hotel or bed and breakfast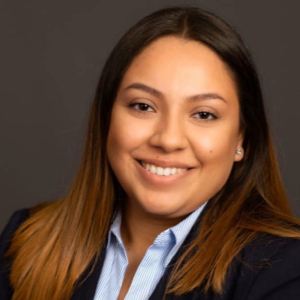 Cassie Mancera
DePaul University
Goal – Director of Meetings – Association Management

Gigi Liang
DePaul University
Goal – Restaurateur/Chef
2020

Sean Montgomery
DePaul University
Goal – Sports Sales & Hospitality Management

Samantha Kichka
Roosevelt University
Goal – Hotel Management/Travel Management

Martha Gomez
DePaul University
Goal – Destination Management

Veronica Amattey
Washburne Culinary & Hospitality Institute
Goal – Hotel Management
The Future Leader Award was started as part of the Choose Chicago Student Partnership Program launched in 2019. The goal of this program is to connect local tourism and hospitality students with the broader tourism industry. Student Partners increase their knowledge and experience by engaging in opportunities uniquely designed for their professional growth.
For more information about the Future Leader Award and how to apply click here.