Chicago is renowned the world over for its theater and improv. The Second City, for one, is famed for its improv alums, including Tina Fey, Chris Farley, Stephen Colbert, Gilda Radner, Bill Murray and John Belushi. There's also Broadway in Chicago, which brings blockbuster shows such as Hamilton and Tootsie to the city, and the Chicago Shakespeare Theater, featuring vibrant, award-winning interpretations of The Bard's work. And let's not forget Steppenwolf,  with acclaimed ensemble members that include Gary Sinise and John Malkovich.
Beyond these famous institutions is a thriving storefront and fringe theater scene, with many venues offering free and low-cost access to some of the most fierce and imaginative underground performances in the city.
Here are five not to miss.
Walkabout Theater Company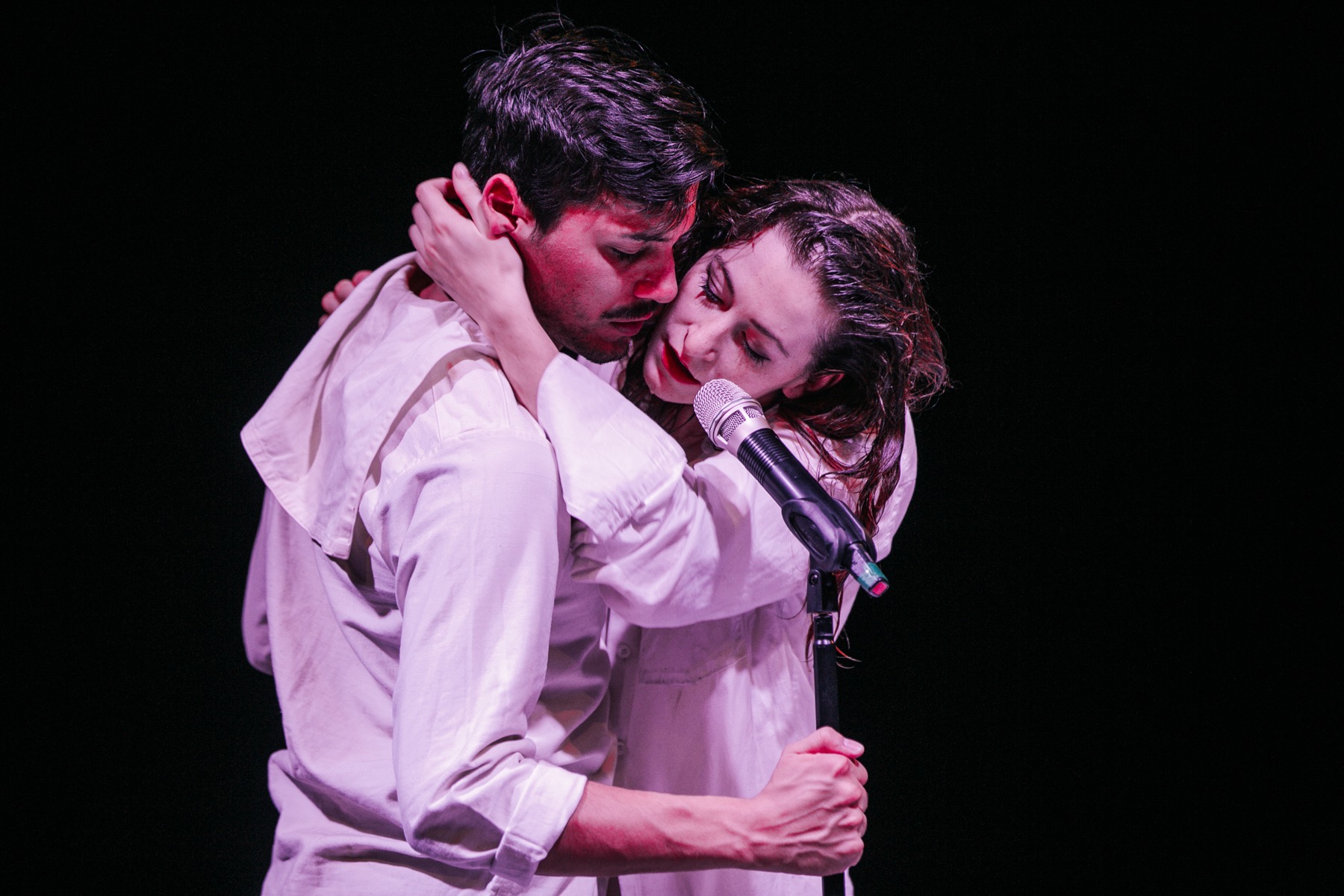 Walkabout Theater Company is known for its world-premiere, touring productions and original site-specific events, "motivated by developing new forms of public engagement and artistic collaborations."
In that vein, Walkabout brings us The Raveling, a new performance currently in development, with presentations of the work in progress scheduled for July 22 at the Reva and David Logan Center for the Arts (915 E 60thSt, Hyde Park).
Created in partnership with Chicago artists, Delhi-based Guild of the Goat Theater Company, and Toronto vocalist Fides Krucker, The Raveling is a "re-threading of history, beginning with stories of place, re-enactments of past events, personal explorations of heritage and body, and a tracing of time through songs."
Walkabout is developing the work in site-specific locations in Chicago and Delhi, in preparation for its US tour.
Also look out for Walkabout next month, when the ensemble collaborates with Steppenwolf to put on The Brink! (August 24-25), "an avant-garde cabaret about longing and music, growing up and falling apart; about the ground beneath us shifting too quickly, and the world becoming unrecognizable." Part of Steppenwolf's LookOut Series @ the 1700 Theatre (1650 N Halsted St), there will be a special preview performance on Thursday, August 23 at 7:30pm for only $15.
Runaways Lab Theatre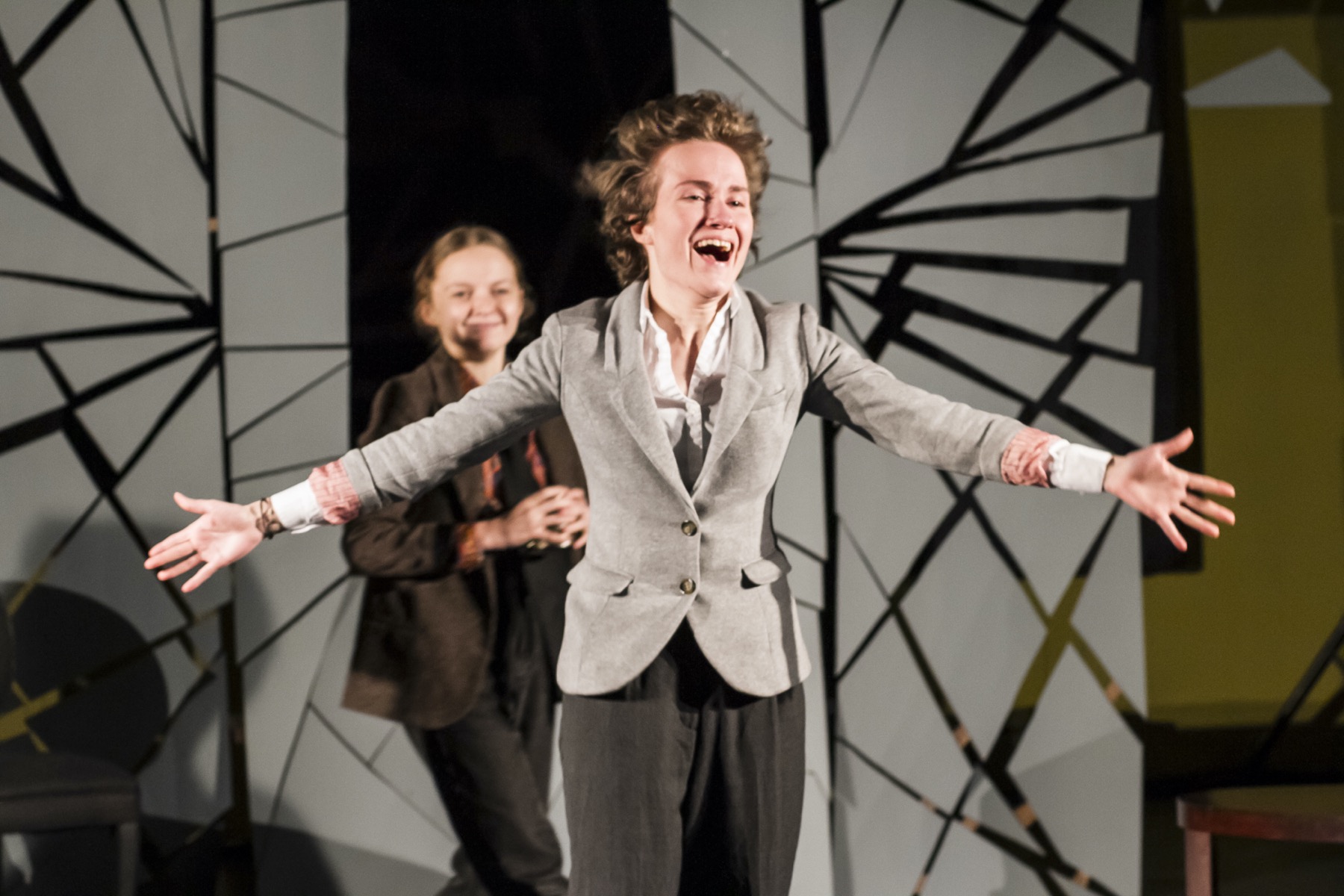 "Runaways are dissatisfied with the world they live in," says Olivia Lilley, founder and company member of Runaways Lab Theatre. "So they go into unchartered lands to create new worlds."
And that's exactly what this theater company does. Gearing itself toward "non-theater-trained" patrons, and committed to making theater accessible to young audiences, Runaways Lab strives to thrill and engage the under 30 set, and actively seeks to find ways to incorporate young directors, actors and writers into its seasons.
Through July 27, catch The Adventures of Astroman, a sci-fi double feature, "with more existential visions of the cruel void than a day at your office job." The play was written and directed by company member Dan Mozurkewich, complete with puppets and an original score. If this description doesn't grab you, nothing will: "Sci-fi heaviness, blistering psychedelia: we're serving you nihilistic anime realness, OK? No other theater company has the guts to do a show inspired by Evangelion, right????"
The production is being staged at Voice of The City (3429 W Diversey) on Fridays, Saturdays and Sundays.
The Fly Honey Show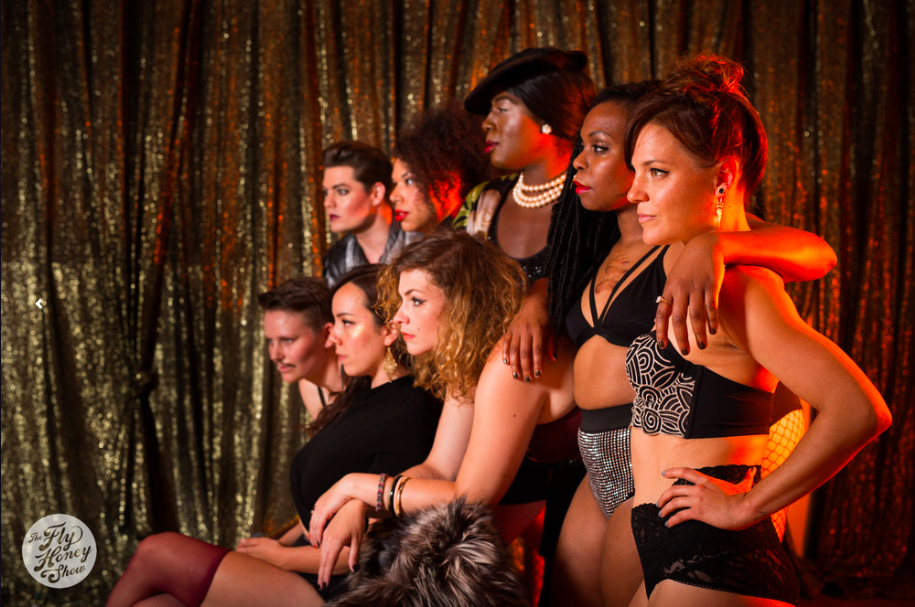 A decidedly different kind of performance, The Fly Honey Show "re-imagines the classic cabaret to create an intimate and explosive celebration of body + sex positivity." Created and directed by radical choreographer Erin Kilmurray, The Fly Honeys are a group of choreographers, dancers, musicians, actors, designers and performance artists who foster a safe space for advancing gender equality and promoting self-love.
What began in 2009 as a one-night event with 30 performers to an audience of 200 people has blossomed into an annual event boasting over 300 artists in a month-long curated show. This year, the show runs Thursday-Saturday, August 9-September 8 at 10pm, at The Den Theatre in Wicker Park (1331 N Milwaukee Ave).
Ticket options include: Standing Room — $22 Early Bird, $25 General (online), $30 at the door. Note: Standing room ticket holders get the full experience of being in "the Hive"and get to take and make their own space. General Admission — $30 Early Bird, $35 General (online), and $40 at the door. Note: General Admission tickets guarantee you a seat. VIP tickets are available for $80, giving you access to reserved seating at your own table in the best seats in the house.
Sideshow Theatre Company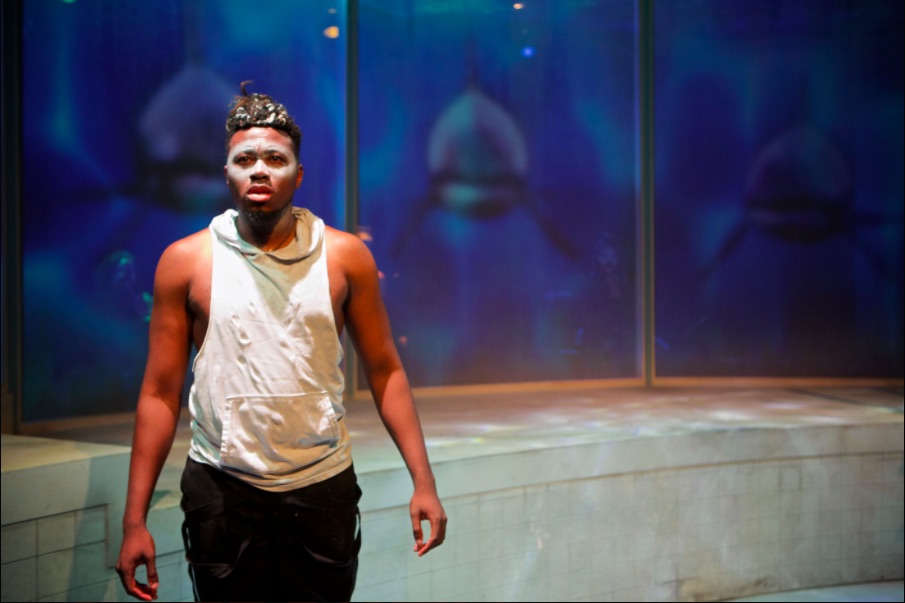 Valuing curiosity, community and exploration, Sideshow Theatre Company was founded in 2007 and is currently in a multi-year residency at Victory Gardens Theater (2433 N Lincoln Ave, Lincoln Park). Sideshow Theatre consistently produces engaging and transcendent works, from its first production Dante Dies!! (and then things get weird) to its Jeff Award-winning production of Elizabeth Meriwether's runaway robotic hit Heddatron at Steppenwolf.
What's more, each year the company invites Chicago's emerging playwrights to develop new, full-length works as part of its Freshness Initiative. Over the year, artists and staff work with resident writers to develop plays that "intersect, explore and explode Sideshow's aesthetic and mission."
In the meantime, through July 29, catch Tilikum, the story of a fallen ocean king trapped in a marine amusement park.  Written by Kristiana Rae Colón, Tilikum "explores captivity, violence and rebellion in a vital and visceral blend of theatre, drumming and dance."
The Neo-Futurists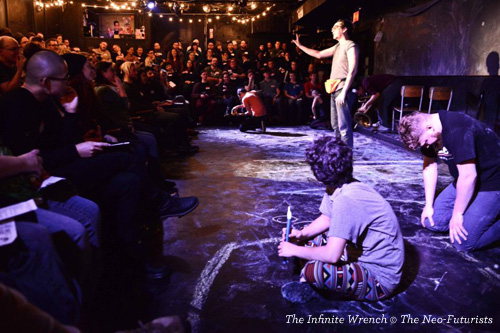 Since the troupe's inception in 1988, The Neo-Futurists (5153 N Ashland Ave) have grown to become one of the most highly regarded experimental theater companies in America. Best known for its performance of Too Much Light Makes The Baby Go Blind, which the company first performed in late 1988 and continued through 2016, the troupe has since expanded to a new late-night show called The Infinite Wrench.
Each performance is different, but the format is a series of two-minute plays inspired by the experiences of the performers, often tackling contemporary issues. Performances of The Infinite Witch are priced at $9 plus the roll of a six-sided die (or pre-paid $20 with a rollback). Note: walkup tickets are cash-only. Seats are unassigned, so get there early for front row center.
This is a late-night show, with performances at 11:30pm on Fridays and Saturdays. There's also a 7pm show on Sundays.
Opening August 1, Remember the Alamo: The Second Presentation, sees Nick Hart take over The Neo-Futurist Theater, refusing the leave until the audience, actors and theater management agree to recreate the Battle of the Alamo in its entirety. This promises to be as entertaining as it sounds. Doors open at 7:30pm, and admission is only $8.
Chicago Fringe Fest, Aug. 30 – Sep 1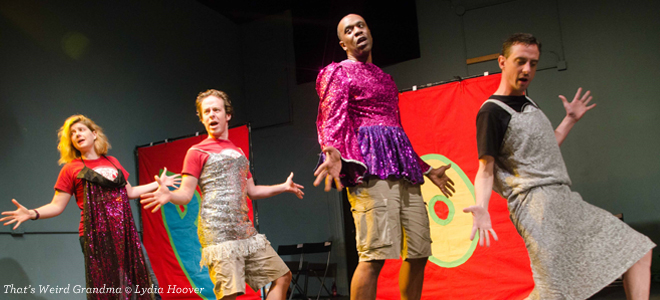 Fringe Fest began 70 years ago with the founding of the Edinburgh Festival Fringe in Scotland. The Fringe Fest concept can now be found all over the world, including Chicago. Chicago Fringe Fest (August 30-September 3) is dedicated to giving artists a platform upon which to create, innovate, risk take and connect with new audiences.
As Chicago Fringe explains, "This festival will, above all, create a place where Chicago performance artists can interact with performers from across town and the world in a fun immersive environment. It will encourage performers and patrons alike to travel beyond their comfort zones and go someplace new…. It will further put Chicago on the map as a, if not the, major theatrical center of the United States."
From monologues and dance to kids' theater and puppetry, it's all available at Fringe Fest, staged at fabulous Jefferson Park (note that performances take place in several buildings/spaces within walking distance of Milwaukee and Lawrence Avenues). In fact, Kids Fringe specifically focuses on kid-centered theater programming. Each weekend of the festival, the Chicago Fringe Festival presents family-friendly shows plus free activities and workshops that include dance, movement, improv, and storytelling classes; mask-making, birdhouse building, castle building, and instrument making.
Tickets are just $10 a show, but packages are usually more economical if you plan to see several of the 30 performances over the five-day festival. It's also nice to know that 100% of the box office revenue goes to the performers.