Imagine being invited to a dinner party where everything goes wrong. That's the general premise of the Chicago play Southern Gothic, an innovative theatrical experience at the new Windy City Playhouse South. The award-winning show invites you to step inside a 1960's-era cocktail party, letting you walk the set and truly immerse yourself in the action.
What is immersive theatre?
Immersive theatre puts you on stage with the actors. At Southern Gothic, you won't find the traditional setup of seats and a stage. Instead, you'll find yourself in a meticulously recreated 1960's-era house where you'll be able to roam freely throughout the show. The play will take place all around you, as the characters move from room to room and the plot begins to reveal itself.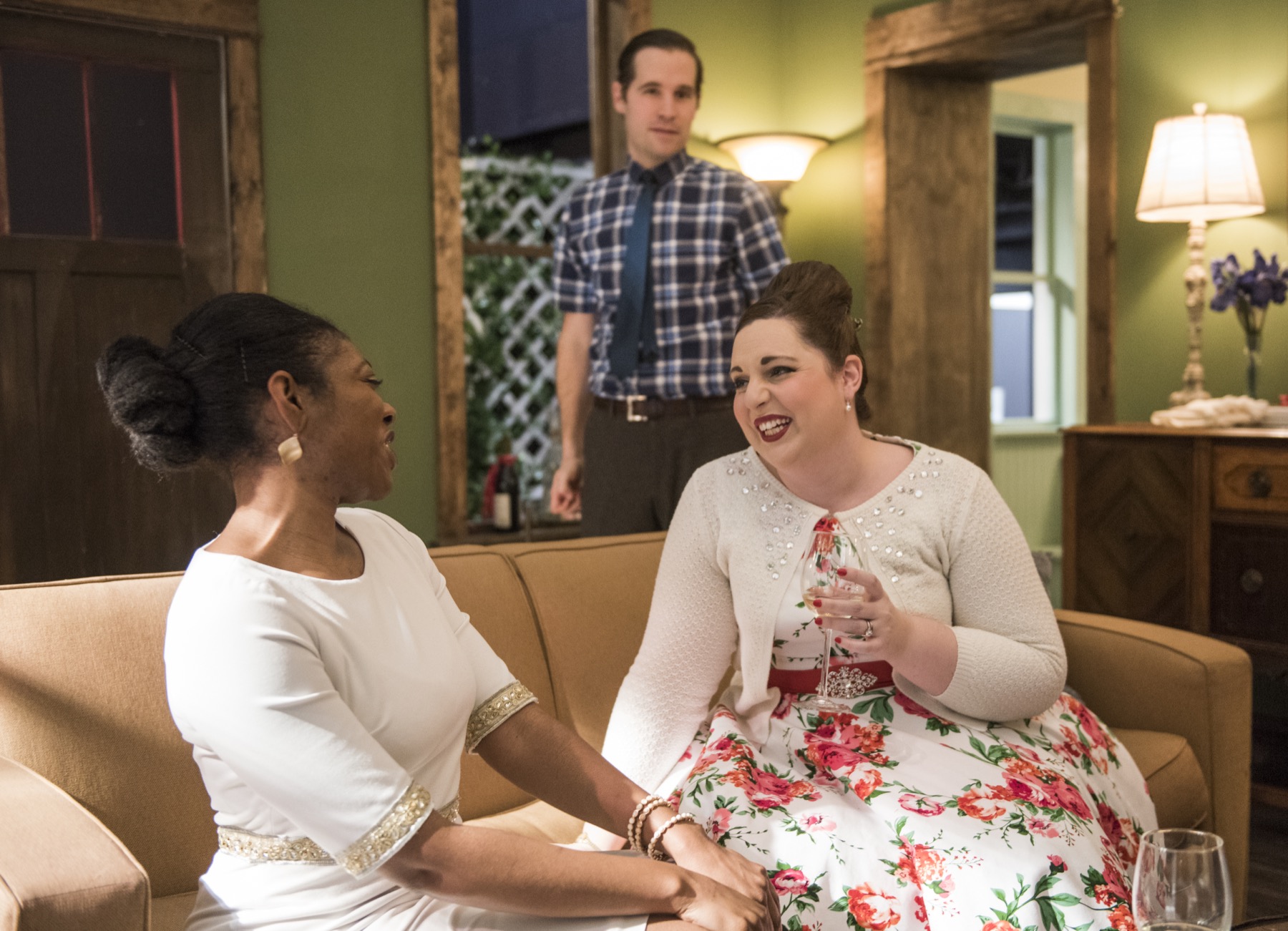 Another unique aspect of Southern Gothic is that you can choose how you want to experience the show. You can sit back in one room and watch the scenes there play out, or wander around and catch snippets of different conversations.
What is Southern Gothic about?
The show revolves around four couples and long-time friends who have gathered for a birthday dinner. As the night goes on, you'll pick up on long-held grudges, forbidden romances, and dark secrets as the cocktails keep flowing and the tension begins to escalate to a boiling point.
While you won't be able to catch every line of the play, it's easy to follow the drama as it progresses around you. The number of audience members at each show is limited, to preserve the intimate nature of the play and make sure there's room for everyone to wander comfortably.
Got a bit of stage fright? Don't worry, you aren't actually part of the action. The actors don't talk to you or even acknowledge you're there. You're just a fly on the wall, watching the plot unfold in any way you choose.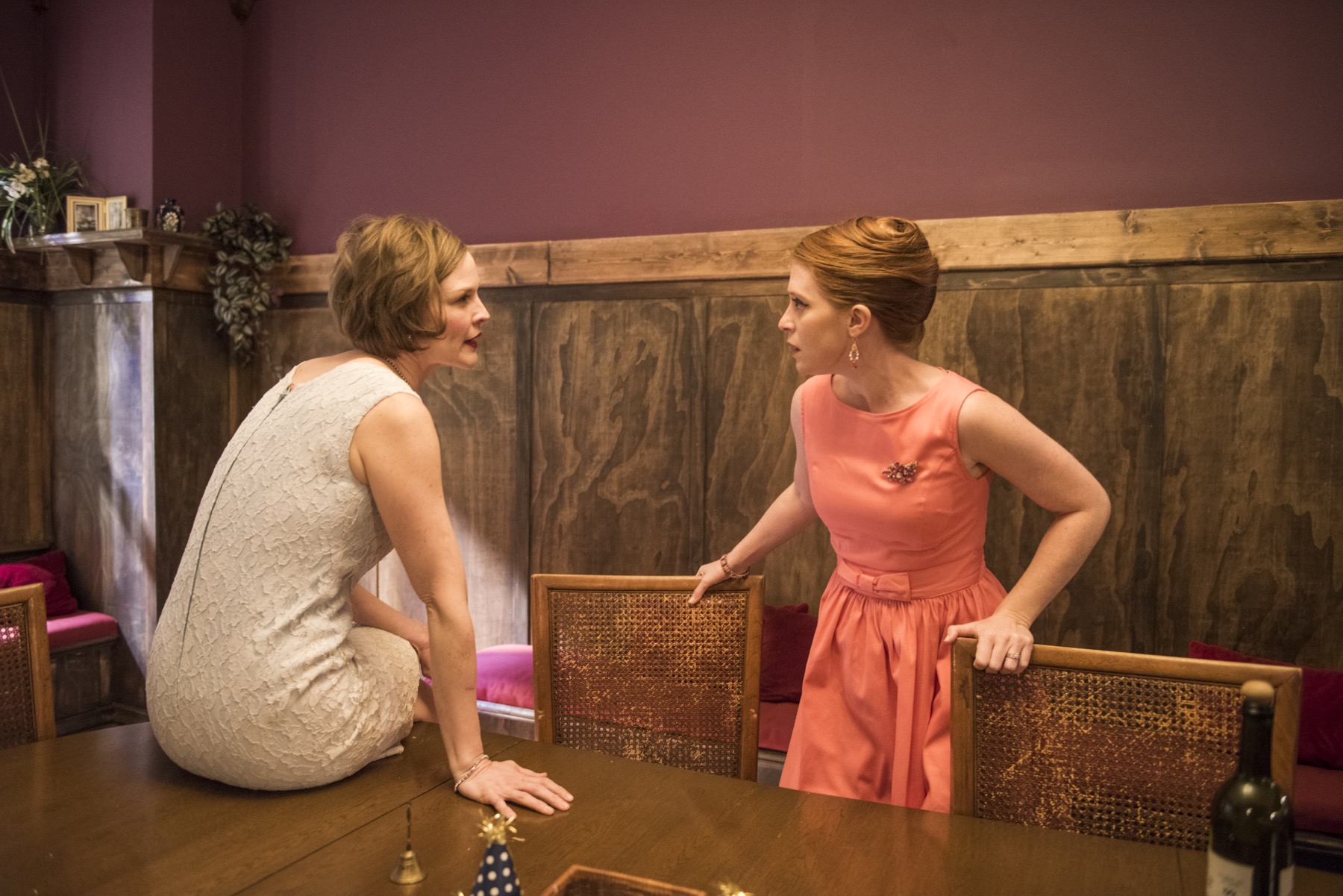 The set's attention to detail is meticulous – there's period-appropriate furniture, food in the cabinets, and notes on the wall next to the phone. You'll even be able to sample '60's-era snacks and cocktails (like a Tom Collins) alongside the characters in the show.
The show has been critically acclaimed since it's initial run at Windy City Playhouse's Flagship venue in Irving Park. To accommodate growing ticket demand for the immersive hit, the not-for-profit theater opened a second location in the heart of historic Motor Row near McCormick Place to accommodate an open-ended run of the Southern Gothic.
How can I see Southern Gothic in Chicago?
Southern Gothic is performed at Windy City Playhouse South, 2229 S. Michigan Ave. Tickets ($65 – $100) are available in-person at the Windy City Playhouse Box Office, online or by calling the Box Office at (773) 891-8985.
The performance schedule for Southern Gothic is Wednesdays and Thursdays at 7:30 p.m., Fridays at 8 p.m., Saturdays at 4 p.m. and 8 p.m., and Sundays at 2 p.m. and 6 p.m. For a detailed performance schedule visit Windy City Playhouse's Events Calendar. Capacity for each performance is limited; prices and showtimes are subject to change.