With more than 250 companies, Chicago is known across the world for its innovative and vibrant live theatre scene. Add a performance (or two!) to your Chicago itinerary — plus, experience many shows on a budget with half-price theater tickets from Hot Tix! From Broadway musicals to intimate dramas to sidesplitting comedies, every night you can choose from dozens of shows – including these top plays and musicals playing this October.
An Evening with C.S. Lewis

Oct. 22 – Nov. 3 , 2019
The year is 1963 and C.S. Lewis, the famous British author, is hosting a group of American writers at his home near Oxford. They are about to experience a captivating evening with a man whose engaging conversation and spontaneous humor made him one of the great raconteurs of his day. Seated in his living room and in front of a warm fire he recalls the people and events that inspired his thought and shaped his life; of his friendship with J.R.R. Tolkien; why he nearly abandoned the Narnia Chronicles; how he came to embrace Christianity and of the American woman who turned his life upside down. Check for half-price tickets at Hot Tix!
Broadway in Chicago at the Broadway Playhouse at Water Tower Place
175 E. Chestnut St. on the Magnificent Mile
Big Fish
Now through Nov. 17 , 2019
Based on the celebrated novel by Daniel Wallace and the acclaimed film directed by Tim Burton, Big Fish tells the larger-than-life tale of Edward Bloom, a man who leads an extraordinary life — according to the stories he tells his son, Will. But Will, who is getting married and expecting a child of his own, doesn't think there's any truth to the extravagant tales his father tells about meeting witches, kissing mermaids or joining the circus. He doesn't even believe the story of how his father proposed to his mother, Sandra, in a field full of daffodils. But when Edward's health begins to decline, Will must decide whether to accept his father's wild stories as fact or risk losing him completely. Big Fish is a heartfelt, powerful, and truly magical musical about fathers, sons, and the stories that we use to define our identities. Check for half-price tickets at Hot Tix!
BoHo Theatre at Greenhouse Theater Center
2257 N Lincoln Ave. in Lincoln Park
The Facts of Life: The Lost Episodes – Satan's School for Girls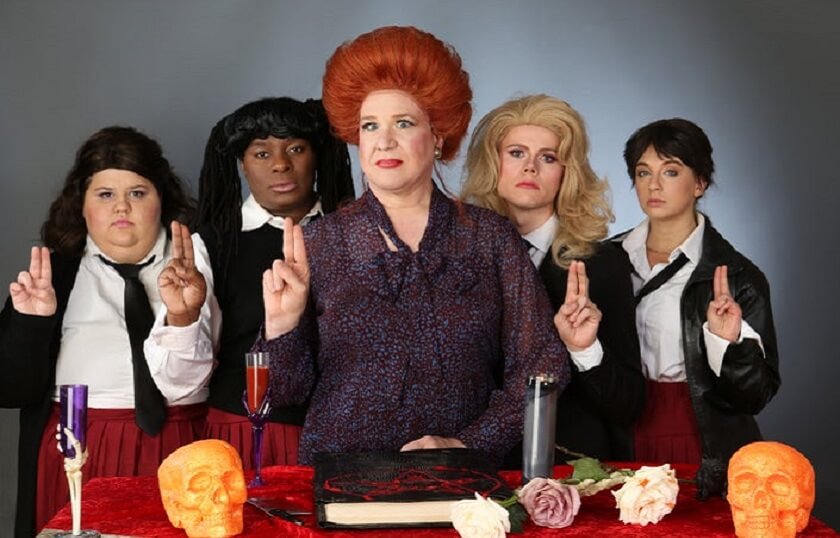 Now through Nov. 2, 2019
Something strange is happening at the Eastland School for Girls. Ed Jones stars as Mrs. Edna Garrett – the house mother with a deep dark secret in this musical parody of the beloved TV sitcom The Facts of Life. The Eastland seemed to be the place for the best and the brightest girls. But when a series of girls die mysterious accidental deaths, ace reporter Claudia Collins (David Cerda), who is as beautiful as she is talented – goes undercover to avenge her kid sister's death. This show contains adult humor and may not be suitable for younger audience members. Check for half-price tickets at Hot Tix!
Hell in a Handbag Productions at Mary's Attic
5400 N. Clark St. in Andersonville
Hope: Part II of a Mexican Trilogy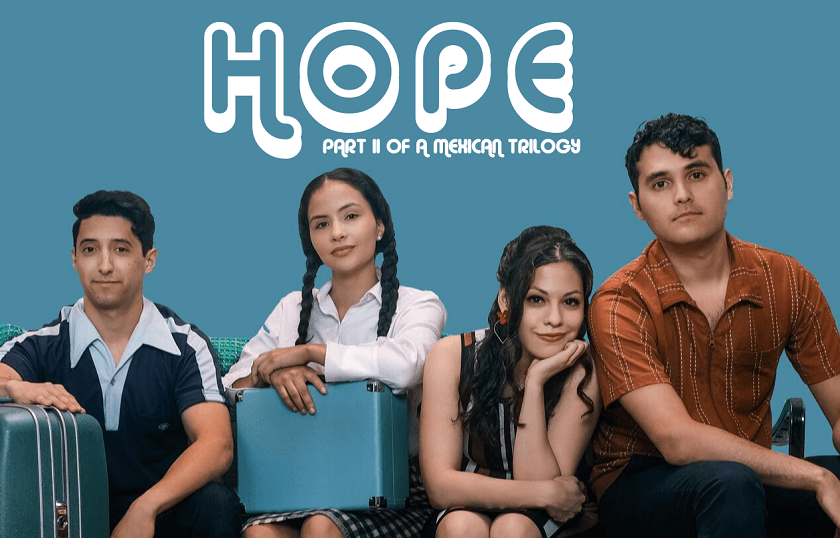 Now through Oct. 27, 2019
Hope follows the voyage of the Morales family through the turbulent, transformational '60s, a time marked by a young new president, the dawn of the sexual revolution, and the rock 'n' roll explosion. Filled with nostalgic ballads, fantasy sequences, and strong doses of humor, Hope pops with keen visuals and poignant storytelling as it offers a glimpse into the life of a Mexican American family in '60s America. Part of Destinos – the 3rd Chicago International Latino Theater Festival. Check for half-price tickets at Hot Tix!
Teatro Vista at The Den Theater
1330 N. Milwaukee Ave. in Wicker Park
Jane Eyre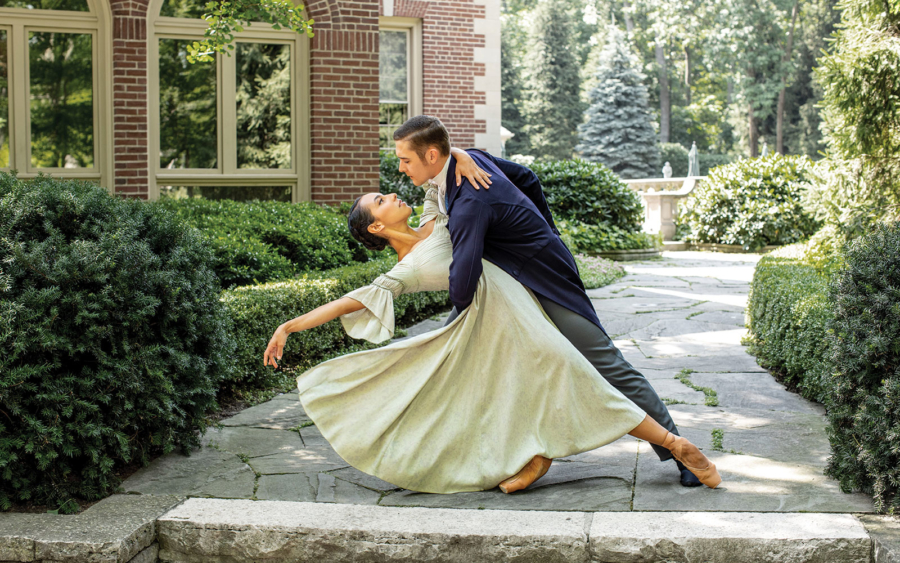 Oct. 16 – 27, 2019

Marston's adaptation of Charlotte Brontë's trailblazing novel is a "quietly enthralling classic" (The Guardian) that combines theater and dance to tell the coming-of-age story of Jane Eyre, one of literature's most iconic characters. After a difficult upbringing, Jane becomes the governess for the mysterious Mr. Rochester. With stirring choreography and an enthralling Victorian design, this avant-garde ballet breaks the mold of the traditional ballet heroine. Check for half-price tickets at Hot Tix!
The Joffrey Ballet at the Auditorium Theatre
50 E. Ida B. Wells Drive in the Loop
Mosquitos
Oct 4 – Nov 9, 2019 
Inside the Large Hadron Collider, two high-energy particle beams travel at close to the speed of light before being forced to collide. Outside, two sisters run on an ideological collision course that threatens to upend the fragile gravity holding their family together. Lucy Kirkwood's Mosquitoes is an intergenerational look at the gulf between decisions and their consequences. Check for half-price tickets at Hot Tix!
Steep Theatre
1115 W. Berwyn Ave. in Edgewater
Sundown, Yellow Moon
Oct. 3 – Nov. 17, 2019
In the misty heat of a small southern town, two sisters have come home to handle a crisis. Twins Joey and Ray have just taken their first steps into adulthood while their newly divorced father, Tom, has been suspended from his job. But deep, honest communication doesn't come easy. Seemingly stuck between the future and the past, this family of musicians sings what they can't bring themselves to say. Check for half-price tickets at Hot Tix!
Raven Theatre
6157 N. Clark St. in Edgewater
Sunset Boulevard
Oct. 11 – Nov. 24, 2019
In her mansion on Sunset Boulevard, faded, silent-screen goddess Norma Desmond lives in a fantasy world. When impoverished screenwriter Joe Gillis, on the run from debt collectors, stumbles into her reclusive domain he is persuaded to work on Norma's "masterpiece," a screenplay that she believes will put her back in front of the cameras. Seduced by Norma and her luxurious lifestyle, he finds himself trapped in her clutches until his love for another woman leads him to try and break free with shattering consequences. Check for half-price tickets at Hot Tix!
Porchlight Music Theatre
1016 N. Dearborn St. in the Gold Coast
The Barber of Seville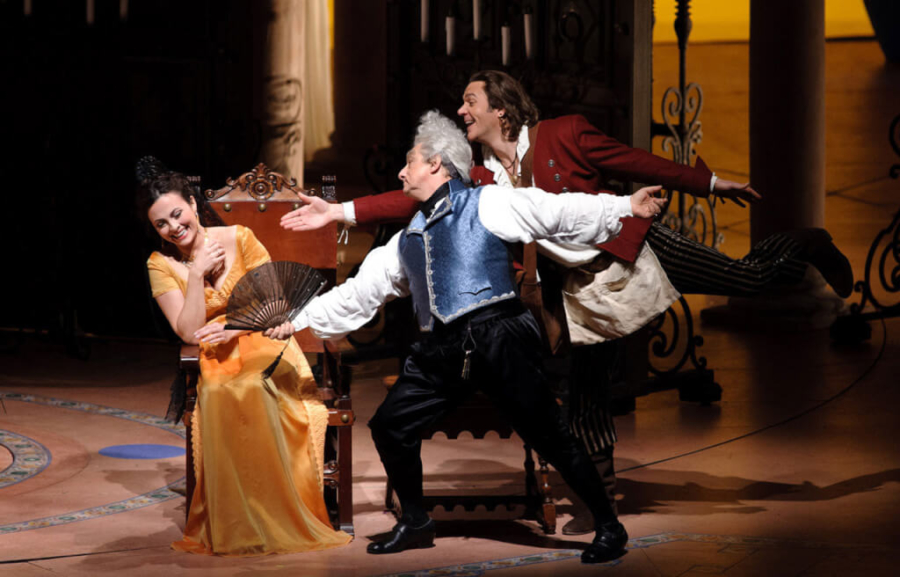 Now through Oct 27, 2019
Irrepressible Rosina refuses to marry her pompous old guardian. Meanwhile, a bold young count is eager to win Rosina for himself. And who's going to make sure those two finish the opera united? The cleverest character in all of Seville: the barber Figaro, whose services are sought after by everyone for everything (the guy has a lot more talents than just cutting hair). Rossini's music — the aural equivalent of champagne — is the last word in humor, inspiring smiles and laughter on every page of the score, which is what makes this the most popular of all operatic comedies. Check for half-price tickets at Hot Tix!
Lyric Opera of Chicago
20 N. Wacker Drive in the Loop
Twice, Frice, Thrice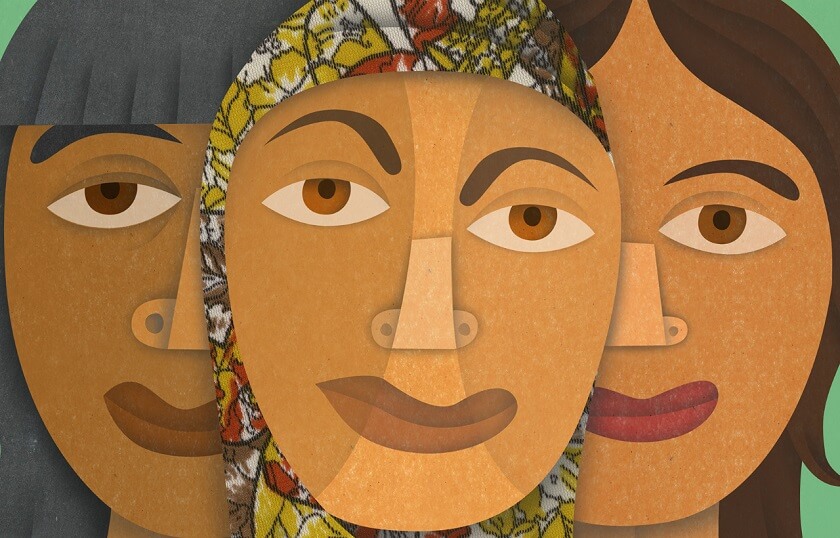 Oct. 1 – Nov. 10, 2019
In this 100-minute comedy, three Muslim women confront adultery and polygamy when one of their husbands marries a second wife. Friendship, fidelity, and faith are called into question as each woman reevaluates bonds once believed unbreakable, and discovers humor amongst the heartbreak. Check for half-price tickets at Hot Tix!
Silk Road Rising 
77 W. Washington St. in the Loop
Note that the schedules included above are subject to change; visit the Hot Tix website for exact dates and half-price ticket availability. Visit ChicagoPlays.com to find other exciting productions on stage while you're here, and find insider guides to all things performing arts and the Chicago theatre scene to create your Chicago itinerary.