Chicago is a city with a lot of nicknames, but one of the most fitting is Urbs in Horto — Latin for "city in a garden". And there's no better time to experience the city's green thumb than spring, when Chicago's many flower and garden shows bloom all over the city.
Whether you're attending potting workshops at Navy Pier or admiring artfully arranged orchids at the Chicago Botanic Garden, you're bound to take home plenty of inspiration for your home garden as you enjoy the best blooms in town. Here are some of the Chicago flower and garden shows that you won't want to miss this spring.
Orchid Show at Chicago Botanic Garden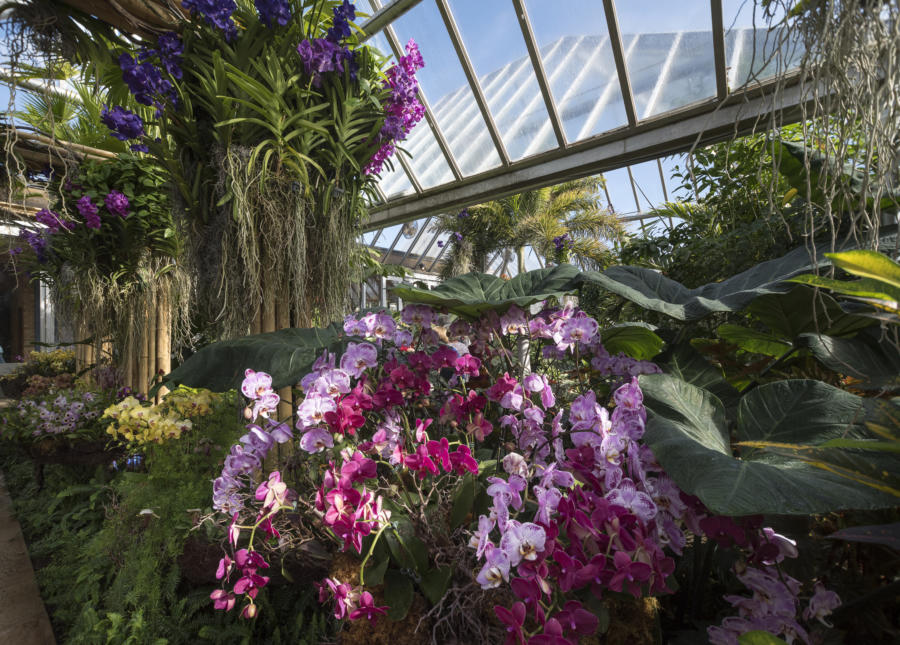 The annual Orchid Show at Chicago Botanic Garden features more than 10,000 flowers from all over the world, instantly transporting you to the tropics. The show plays with color and light in artistic installations that showcase the brilliant blooms in unexpected ways, like a towering kaleidoscope, a floating carpet, and a dramatic chandelier designed to be lit and transformed by the winter sun. The event also includes orchid classes, evening events with tastings of local spirits and specialty cocktails, a morning music series, special photography events, and even a plant marketplace where you can buy a potted orchid to bring home.
When: Now open through March 22
Where: Chicago Botanic Garden, 1000 Lake Cook Rd., Glencoe, IL
Tickets: $14 for adults; $11 for seniors, ages 62+; $11 for children, ages 3 – 12
Get tickets
Chicago Flower & Garden Show at Navy Pier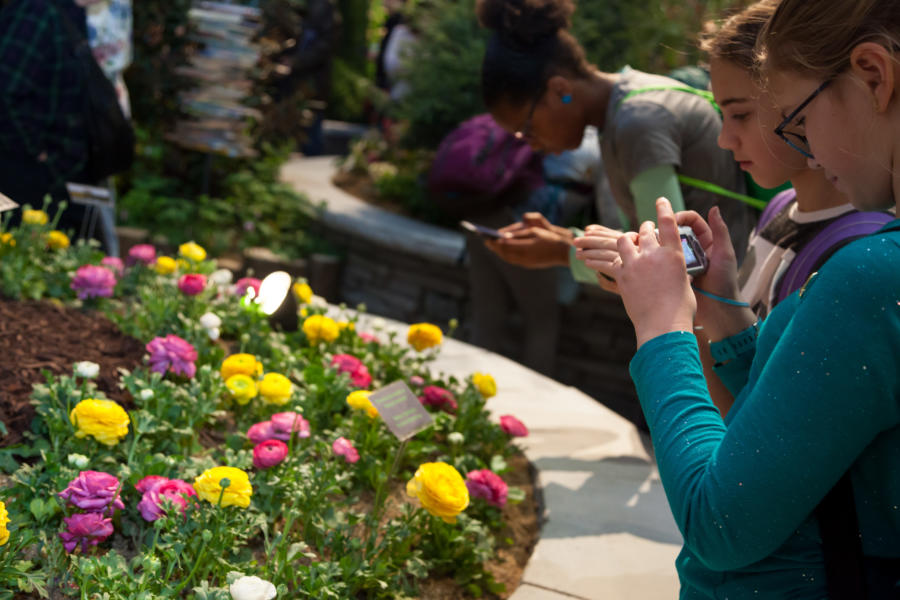 The Chicago Flower & Garden Show has been canceled, they look forward to returning in 2021.
The Chicago Flower & Garden Show at Navy Pier Show kicks off Chicago's gardening season by inspiring gardeners and flower lovers with how-to seminars, a marketplace of the latest gardening trends and products, a culinary stage, new nightly themed events, and much more. Both festival halls will be filled with over 700 plant varieties, including the unveiling of a new, exclusive petunia only available for purchase at the show.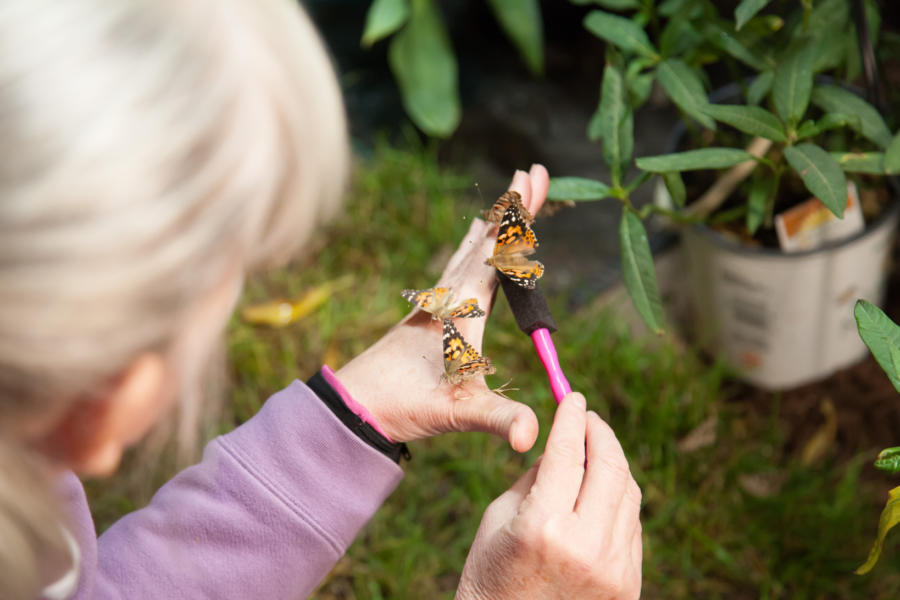 Among the novelties this year, you'll find 39 award-winning floral quilts suspended above a quilt-patterned garden, unique rooftop exhibits featuring the latest urban growing technology, and Plant Truck Chicago, a mobile garden boutique that also brings much-needed plant material to local communities. The flowery fun extends into the evening this year with nightly Spring Fling events featuring live music, craft beer, local wineries, distilleries, and more.
When: Wednesday, March 18 – Sunday, March 22
Where: Navy Pier, 600 Grand Ave., Festival Hall A & B
Tickets: $20 per adult; $5 per child, ages 5 – 12 years old; $10 – $25 per person for Spring Fling events
Get tickets
Macy's Flower Show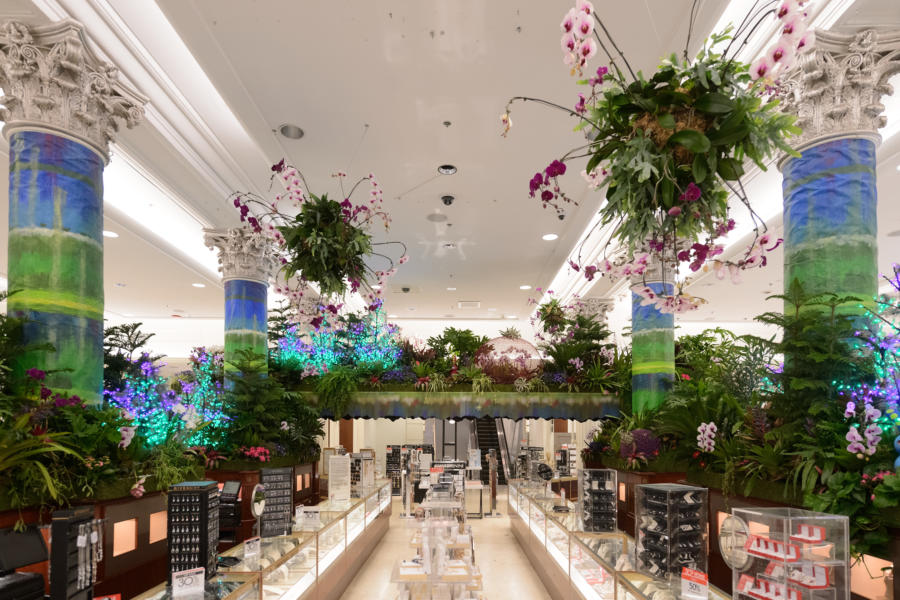 Dive into a magical, underwater fantasy at Macy's annual Flower Show, one of springtime's most anticipated flower-focused events. The historic State Street department store transforms into a floral paradise, thanks to expert florists who adorn the space with gorgeous flowers, creating a shopping experience like no other.
This year's theme, Voyage to Oceaneum, will fill the  iconic store with the vibrant colors of deep-sea florals and stunning marine life, including coral reefs and mythical sea creatures, all fashioned from flowers. A wonderful array of free workshops, culinary classes, floral and gardening demos and other related events round out the flowery fun. Free to the public, the show is open during regular store hours.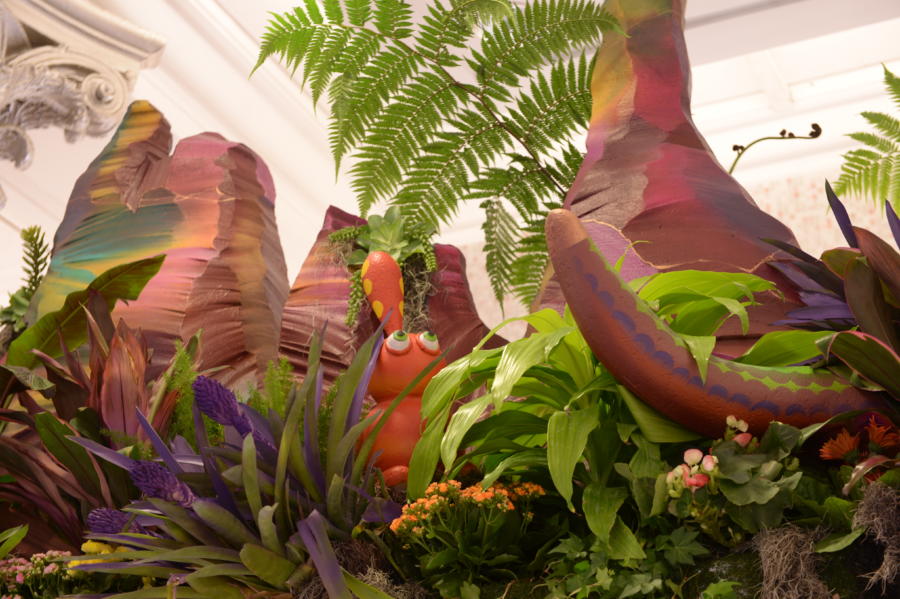 When: March 22 – April 5
Where: Macy's on State Street; 111 N. State St.
Tickets: Free
Garfield Park Conservatory Spring Flower Show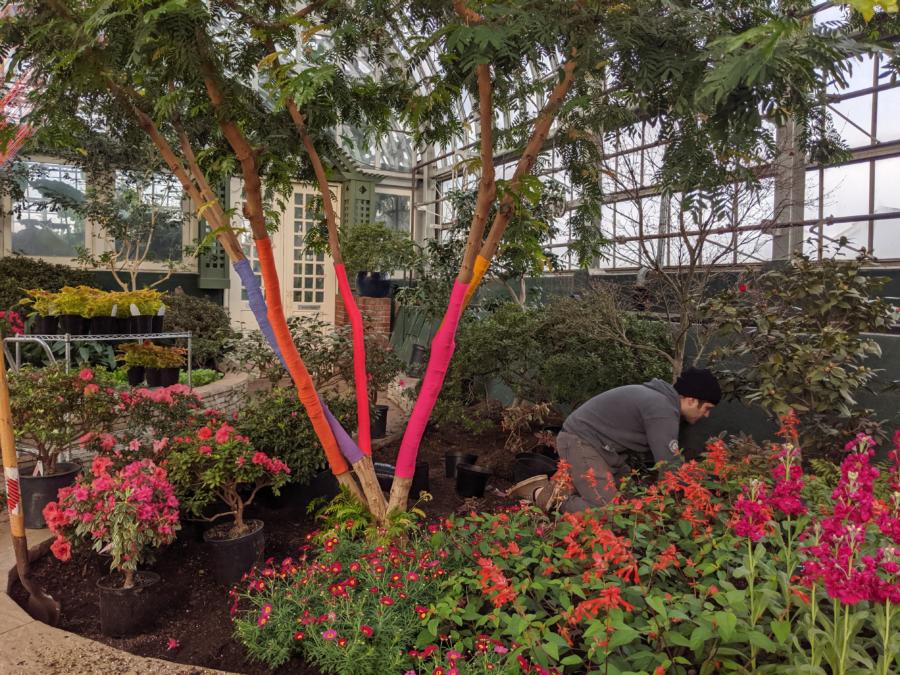 Spring arrives early at the Garfield Park Conservatory, thanks to the annual Spring Flower Show. The entire conservatory will be brimming with hundreds of tropical plants, azaleas, tulips, snapdragons, camellias, and more. At 4.5 acres, this botanical treasure is one of the largest greenhouse conservatories in the United States. Located in the midst of historic Garfield Park, the conservatory was designed by renowned landscape architect Jens Jensen and opened to the public in 1907.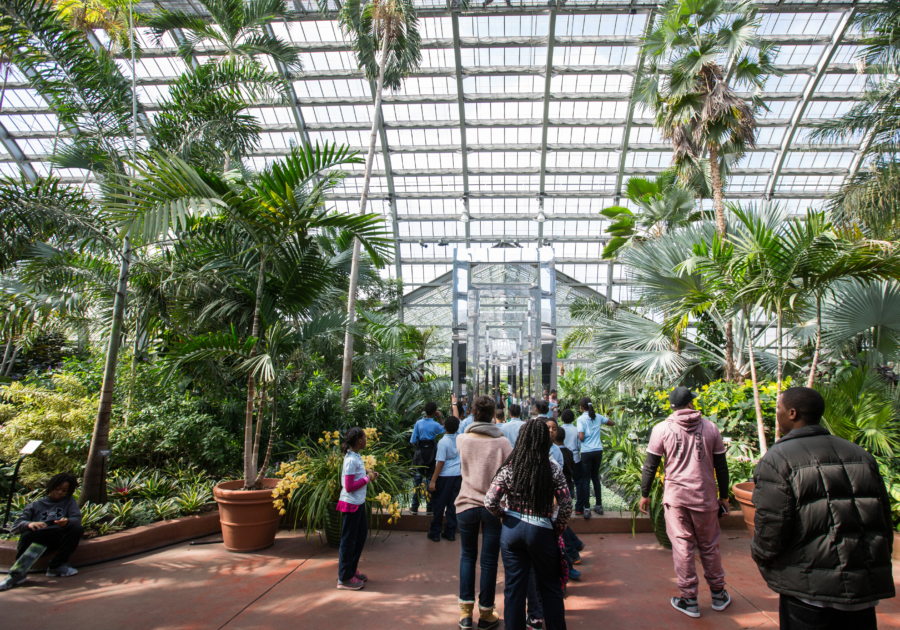 This year's Spring Flower Show, themed Golden Hour, will celebrate the golden light of dawn and dusk with colorful displays of azalea, hydrangea, and calibrachoa. Two new displays will be unveiled at this year's show: a series of immense hanging baskets overflowing with spring flowers, and two rope-art displays depicting the vibrant rays of the sun. 
When: Feb. 14 – May 10
Where: Garfield Park Conservatory, 300 N. Central Park Ave.
Tickets: Free admission
Lincoln Park Conservatory Spring Flower Show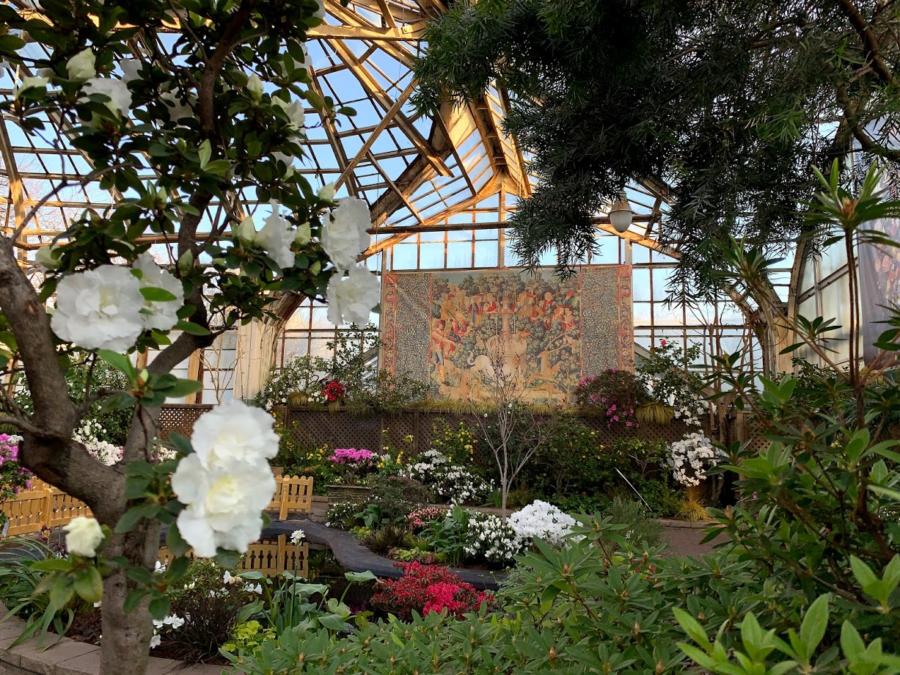 Journey back in time to the Renaissance era as you wander the Lincoln Park Conservatory's Spring Flower Show, where plants and flowers are artfully arranged in a way that replicates the still life paintings produced during the 15th – 16th centuries. Tulips, dragon lilies, Persian buttercups, roses, and peonies, in a rich tapestry of colors such as lavender, chocolate, pink, and scarlet, will inspire springtime dreams while period music brings visitors back to the era that changed art forever.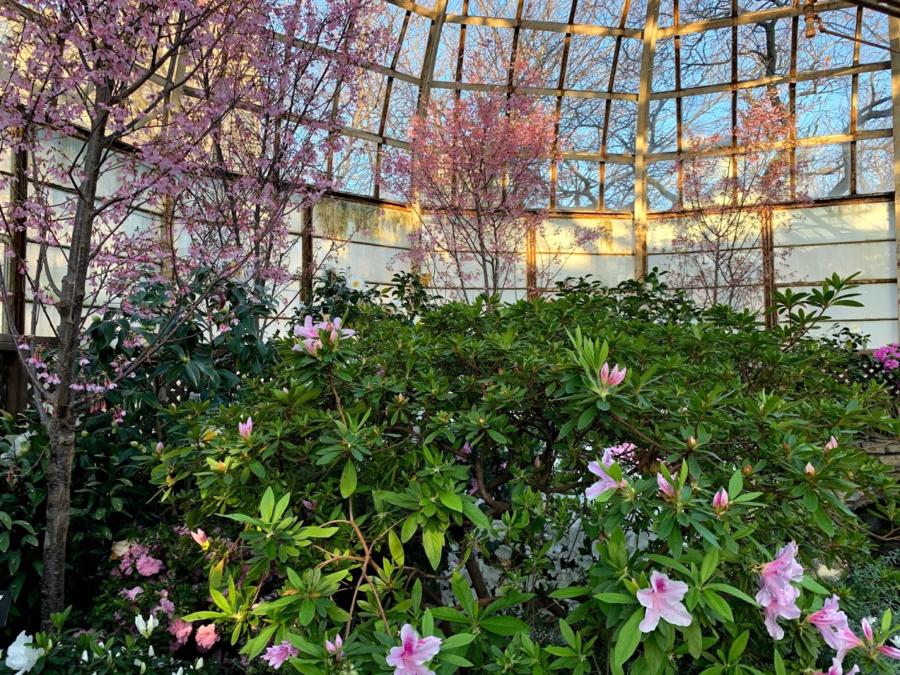 A visit to Lincoln Park Conservatory is always a glimpse back in time: the Victorian-era glass house was built in the late nineteenth century, with four rooms displaying exotic plants from around the world. Take a moment to stroll the formal garden situated in front of the conservatory: it's one of the oldest public gardens in Chicago, designed and planted in the late 1870s. 
When: Feb. 14 – May 10
Where: Lincoln Park Conservatory, 2391 N. Stockton Drive
Tickets: Free