The one thing that strikes me about living in Chicago is that, no matter how long one lives here, there are always plenty of new experiences to discover. We have some amazing stories (beyond the Top 10 Tourist stops) that live here; the trickiest part is finding them.
Far too often, we take the history that shapes our city and culture for granted. If every place has a story, then we just found the script.
Choose Chicago has partnered with VAMONDE, a digital storytelling app, and we're creating a new way to interact with Chicago's greatest storytellers and cultural institutions.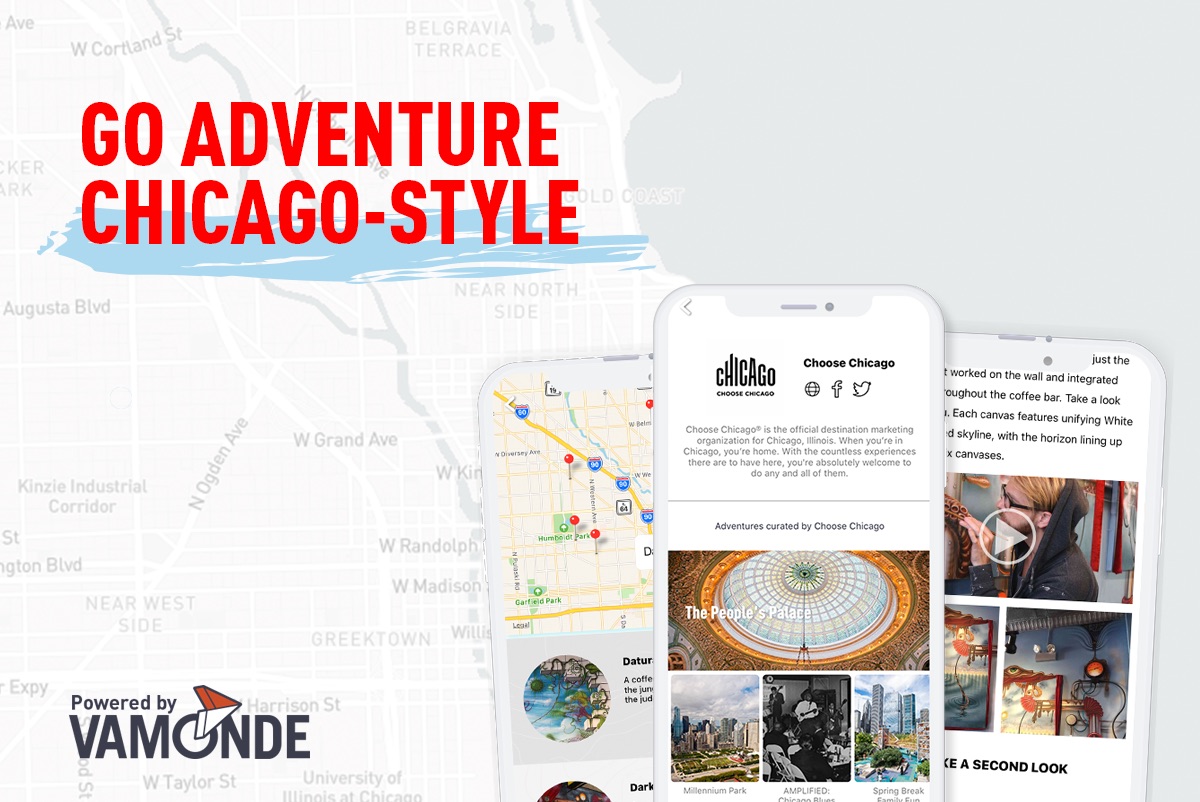 The team behind VAMONDE is from Chicago, and we've spent the last two years working with the biggest and most unique names in the city to tell their digital stories. From our favorite beer corridors to the history behind unusual residences, try some of our favorite adventures, listed below.
These stories are laid out as adventures to take you to the places that give our city its grit, glory, and personality – told from an insider's perspective to Chicago. All you need to do is download and login.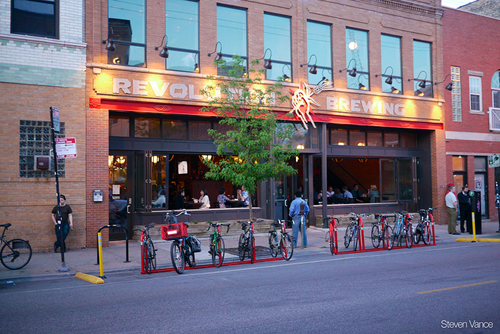 @Revolution Brewing
"This adventure tipped me off to locations I would probably not have found otherwise. I love watching the interviews and seeing how brewers use Chicago and the Midwest as inspiration for their flavors – they all put a different spin on it. It was fascinating to get to look behind the scenes at the process that makes it happen. Not to mention it's just great food and beer." Jasmine
"Whether you're a lifelong Chicagoan or just visiting, you might not know about this artsy, cool neighborhood that contributed so much to the city's African American culture and history. Whether you want to explore its art, discover its history or devour some soul food, this adventure guides you through Bronzeville to the spots you won't want to miss." Jill
"Have you ever seen the trees that just shouldn't be?  You know the ones you walk by and wonder, what happened to that tree?  My daily runs took me through Lincoln Park just between the History Museum and the Zoo. On one of the paths you'll find a beautifully manicured, modern poodle of an old elm tree. This tree's story was wrapped in mystery until I happened upon it and the stories of a dozen other trees whose lives have been transformed into public art. Public art gets plenty of days in the sunshine; the artists get few. On VAMONDE you can learn about the people and organizations behind dozens of public art adventures." Nick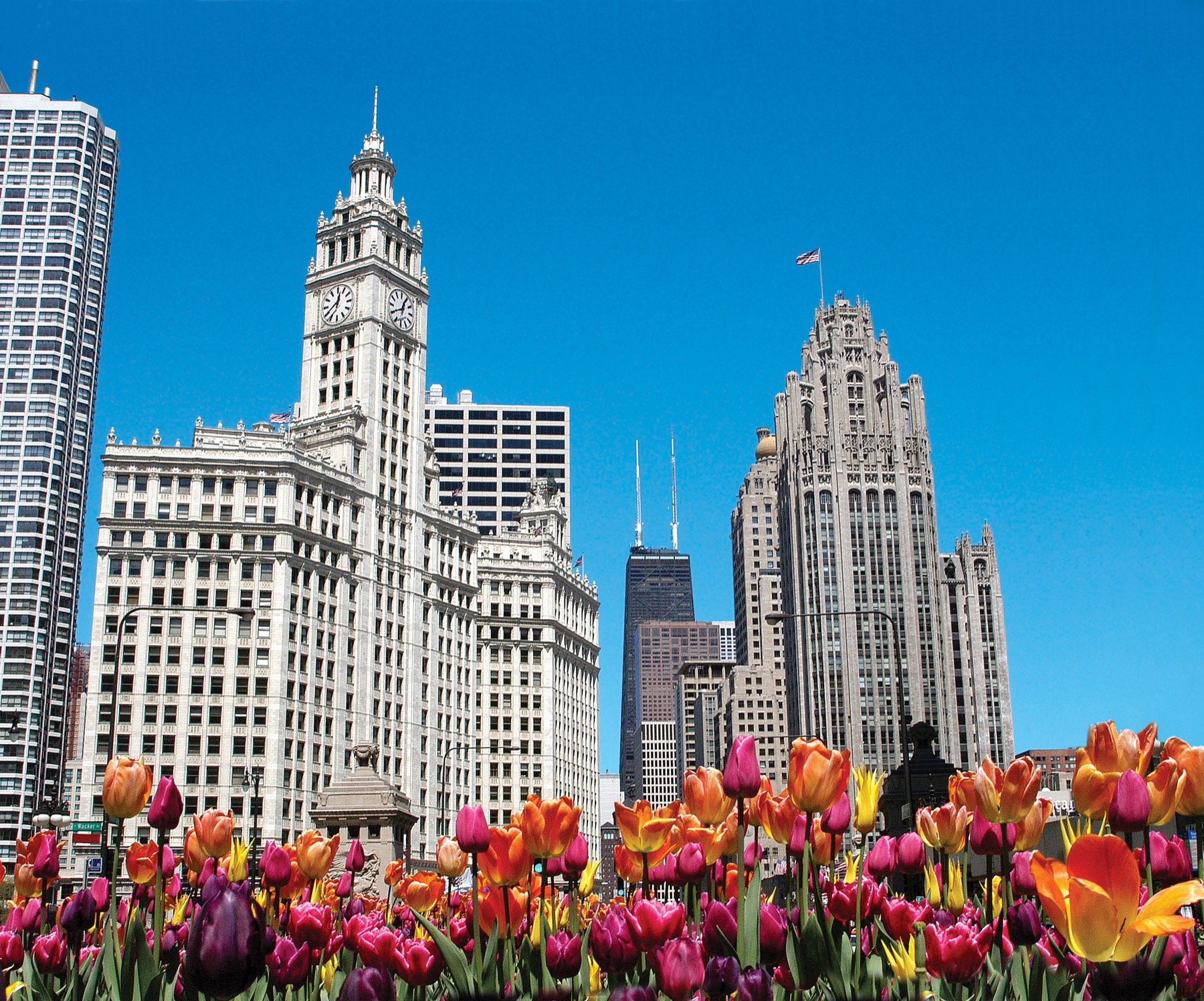 "The 10 Iconic Chicago Buildings adventure—it's one of our oldest, but still my favorite. I love standing in the city and looking for a building that is close to me. I can read a little bit of the history, view some videos about the building, even pick up some trivia. My favorite part of it all is doing this with my 8 year old, who is eternally curious about the city." Anijo
"I'd have to say my favorite adventure on VAMONDE is Edgar Miller's Handmade Homes. This was the first adventure I experienced, and it made me excited that it was literally right across the street from my apartment. I noticed unique looking buildings while walking my dog, especially Fisher Studios, and was glad to finally hear the story behind their creation. I feel Miller's quote sums his work perfectly: 'Home life, whether in an apartment, house, or residence, is not a mass-production process, but a social adventure which demands leavening influence of grace and beauty.'" Colton
"I can't pass up a great cup of coffee, and artist Jason Brammer has worked with some of my favorite local hangouts to create some mind-bending murals. When I want to slow down and savor a cup, I take the Portraits, Pyramids, & Portals adventure to learn more about his work and the spaces he creates around the city" Ali
"This whole adventure is a great look at Chicago through the lens of one of its most famous insiders. The sports locations are all classic, but the best part by far is the secrets of the Steakhouse." Jun
Download VAMONDE for free in the App Store or Google Play. Choose Chicago regularly uploads new adventures around the city, and you'll also find adventures curated by several of the city's cultural institutions, such as the Art Institute of Chicago, the Chicago History Museum and the Chicago Architecture Center