Chicago loves Halloween. Each October, the city goes all out for the spookiest season of the year with parties, bar crawls, booze cruises, and more. Whether you're looking for something fun or scary (or a little bit of both), there are tons of Halloween parties and events in Chicago to choose from.
Check out 13 of our favorite Halloween parties in Chicago this year.
1. Nightmare at Navy Pier: Haunted Halloween Ball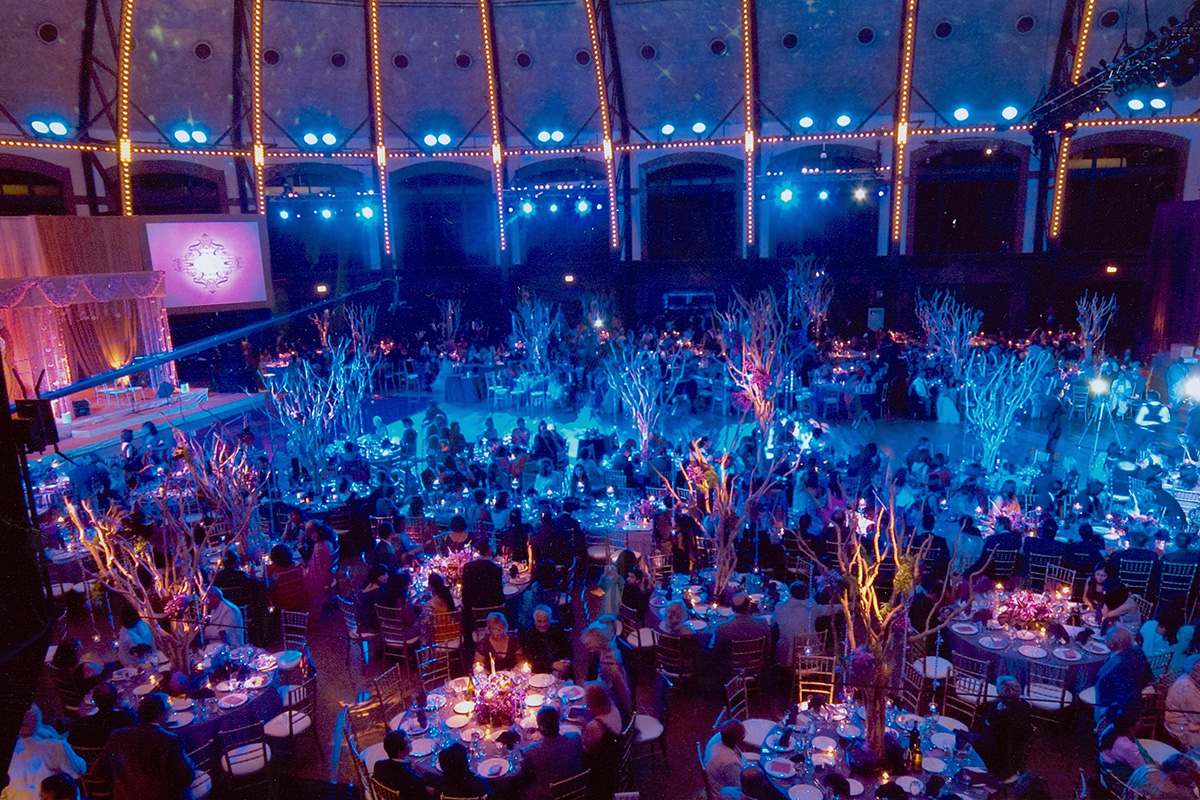 The Aon Grand Ballroom is a stunning backdrop for your Halloween celebrations, featuring commanding views over Lake Michigan and the Chicago skyline. Dance under the 80-foot domed ceiling as you party the night away with top live DJs and drinks from the fully stocked cash bar. Treat yourself with a VIP ticket add-on for access to the ballroom's balcony.
Oct. 26, 2019
8 p.m. – 2 a.m.
Navy Pier, Aon Grand Ballroom
Tickets: Start at $20
2. Haunted Halloween Ball at Congress Plaza Hotel
Think you're brave enough for a night at Chicago's most haunted hotel? Get all your thrills and chills at one of the city's largest Halloween costume parties — Haunted Halloween Ball at the Congress Plaza Hotel. The 122-year-old hotel will be transformed into an abandoned hotel run by the undead, complete with vampire bellmen and zombie cocktail servers. Dance in the grand ballroom, enjoy top DJs, and win cash prizes for best costume.
Oct. 26, 2019
Congress Plaza Hotel, 520 S. Michigan Ave.
Tickets: $20 – $1,000

3. Underworld's Fair at the Chicago Athletic Association
Chicago Athletic Association hotel invites guests to a dystopian dance party at its annual Halloween event – the Underworld's Fair. Celebrate Halloween like it was the end of the world in the hotel's historic Stagg Court, accompanied by hundreds gathered to dance into the dust to the sounds of iconic house music including local legend DJ Pierre, presented by Empty Bottle.
Date TBD
Chicago Athletic Association, 12 S. Michigan Ave.
Tickets: $25 prepaid admission
4. The Godfrey Haunted Hotel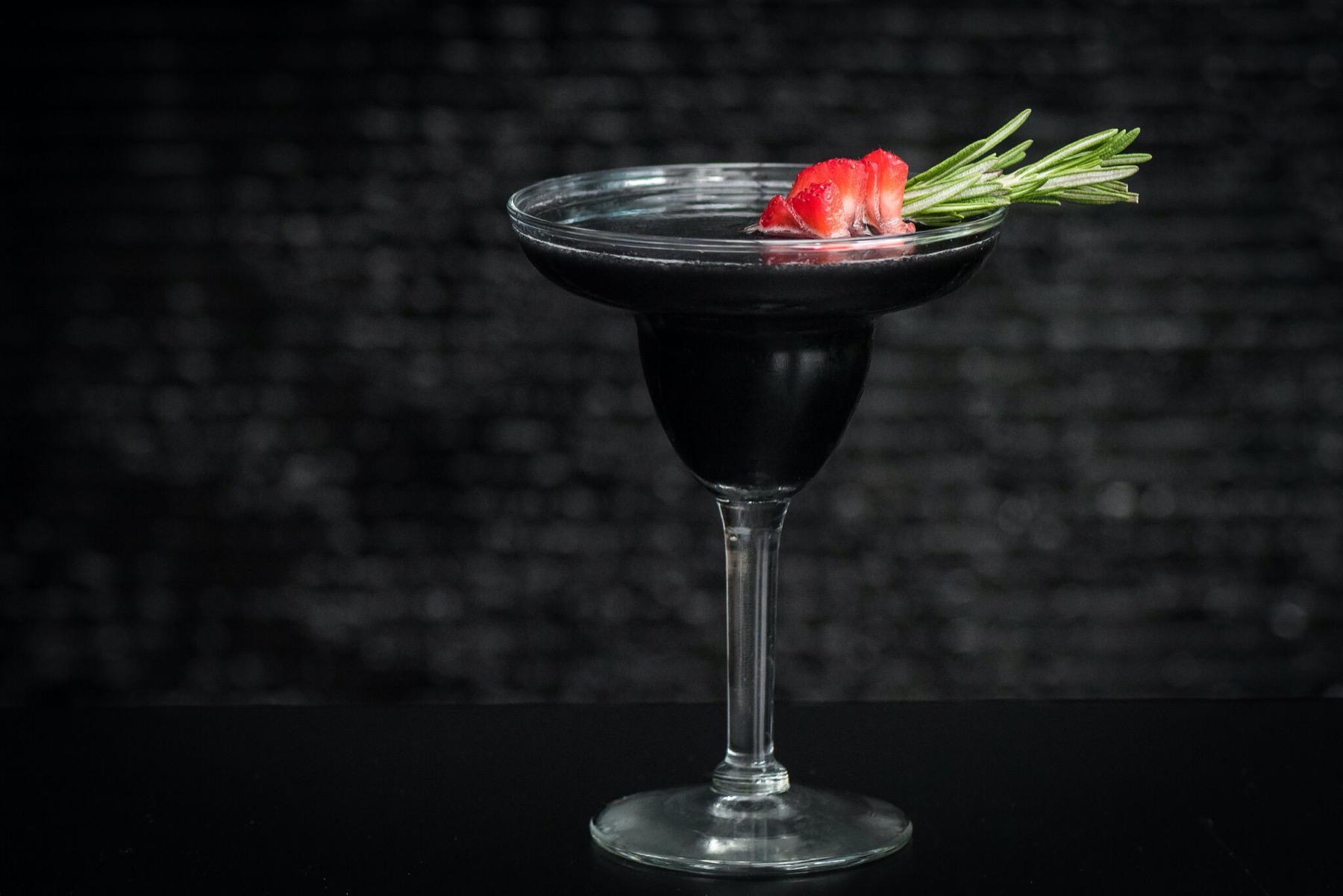 There are plenty of haunted hotels in Chicago — and for one night only, the Godfrey is one of them. Make your way though 20 haunted hotel rooms on the 5th floor of the Godfrey Hotel Chicago in order to reach the Halloween party on the rooftop bar. General admission tickets are $25 (with cash bar), while group and VIP experiences are available at various price points.
Oct. 26, 2019
IO Godfrey, 127 W. Huron St.
Tickets: Starting at $25
5. Drake Hotel Masquerade Ball: A Nightmare On Walton Street
The stunning Palm Court at the historic Drake hotel is the setting of a Chicago tradition: a luxurious masquerade ball, filled with history and mystery. Enjoy live jazz and blues music and come dressed to the nines in black tie attire — there's prizes for best masques. Seating will be available in the Palm Court and Club International rooms on a first-come, first-serve basis.
Oct. 25, 2019
The Drake Hotel, 140 E. Walton Pl.
Tickets: $40
6. Freak Show Halloween at Virgin Hotels Chicago
Virgin Hotels Chicago is transforming two of their hot spots, the Commons Club and Cerise Rooftop, into a surreal circus in honor of Halloween. Gawk at performances by stilted performers, a bearded lady, fire breathers, a contortionist, and more throughout the evening. Plus, Halloween treats and cocktails will be available all night long.
Oct. 26, 2019
Virgin Hotels Chicago, 203 N. Wabash Ave. 
Tickets: $25 – $150
7. Halloween Late Night Booze Cruise
Dance, drink, and dine with a spectacular view of the Chicago skyline on this Halloween Late Night Booze Cruise with Mystic Blue Cruises. The night features a buffet, live DJ, dance floors, full bars, a costume contest, giveaways, and more.
Oct. 26, 2019
11:59 a.m. – 3 a.m.
Navy Pier, 600 E. Grand Ave.
Tickets: $50
8. Wrigleyville Halloween Crawl
The historic and newly renovated Wrigleyville neighborhood will be site of one of Chicago's biggest Halloween bar crawls. Throw on your best costume and join in on all of the frightening fun. Tickets include admission, a free dinner buffet, gift cards to use on the crawl, a costume contest, and more.
Oct. 26, 2019
7 p.m. – 12 a.m.
Clark Street in Wrigleyville
Tickets: $10
9. Titanic Masquerade on the Spirit of Chicago
Set sail on the Titanic for a ghostly evening of music and dancing. The Spirit of Chicago will transform into the doomed ship for one night only, with top DJs, two floors of dancing, VIP areas, and stunning skyline views. Costumes are encouraged.
Oct. 23, 2019
11 p.m. – 2 a.m.
Navy Pier, 600 E. Grand Ave.
Tickets: $28 – $185
10. Sidetrack Things at Sidetrack
One of the city's most popular bars will transform into The Upside Down just for Halloween. This Stranger Things themed Halloween party will transport you straight to the '80s. Sidetrack is located in the heart of Boystown, a LGBTQ+ mecca and one of the hottest nightlife areas in Chicago. Stay tuned for details.
Oct. 31, 2019
3 p.m. – 2 a.m.
Sidetrack, 3349 N. Halsted St.
11. Rock the Yacht: Midnight Halloween Yacht Party
Join Odyssey Cruises for a midnight monster mash out on Lake Michigan. Grab your costume and party with vampires, ghosts, goblins, and ghouls until late into the night. Enjoy a live DJ, three dance floors, sky deck, climate-controlled interior deck, and multiple bars.
Oct. 25, 2019
11:30 p.m. – 2:30 a.m.
Navy Pier, 600 E. Grand Ave.
Tickets: $40 – $160
12. Dia De Los Muertos celebration at Vu Rooftop Bar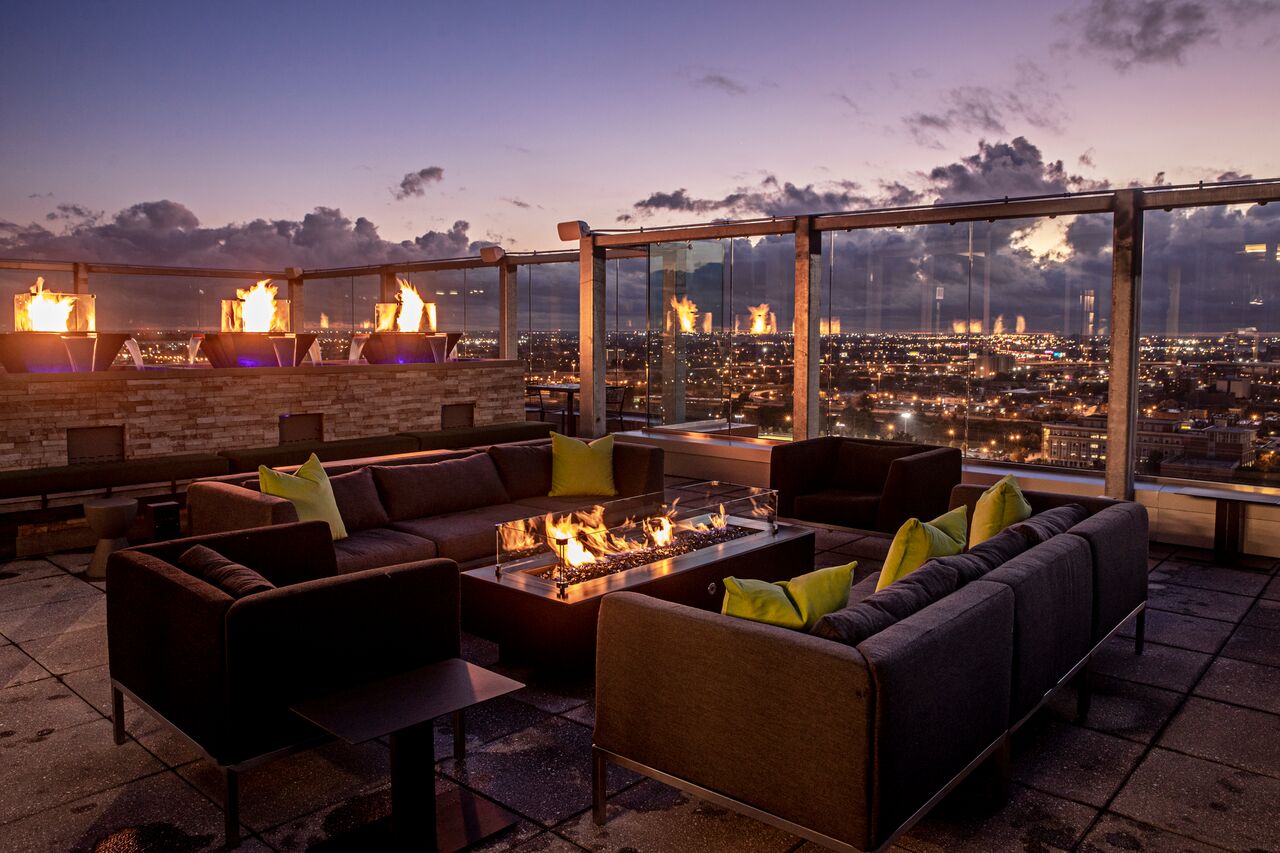 Celebrate the Day of the Dead at the South Loop's only rooftop bar. Costumes are encouraged at this Halloween night celebration, which will feature a live DJ, food and drink specials, festive decor and complimentary tequila samples. There will also be raffle drawings and prizes throughout the night.
Date TBD
133 East Cermak
Tickets: Free admission
13. Día De Los Muertos: Love Never Dies Ball
Honor life and the spirits of los muertos at this spectacular post-Halloween event, with live music, delicious bites, beer and cocktails, and a chance to win a whole slew of prizes. It's all in support of the National Museum of Mexican Art, which ensures that admission to its hallowed halls remains free to the public throughout the year.
Nov. 2, 2019
6 – 10 p.m.
National Museum of Mexican Art
Tickets: $125 advance/$150 at the door