The best way to end a great meal in Chicago? One of our famimous desserts. We've rounded up some of the city's most-loved treats, from technicolor ice cream cones to candies that have been made the same way for almost a century. One bite, and you'll know why they call it sweet home Chicago.
Alliance Bakery
Alliance Bakery puts a modern twist on French classics. Their stunning desserts are each crafted by hand using traditional techniques. You'll find macarons, cupcakes, cookies, brownies, and fine pastries that are (almost) too pretty to eat. 1736 W. Division St. in Wicker Park and 615 N. State St. in River North
Bang Bang Pie & Biscuits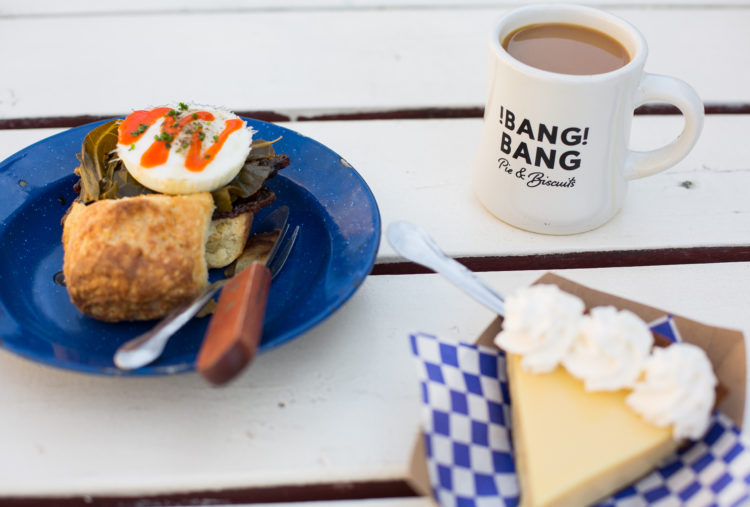 Locals line up at this hip bakery for a piece of their famous pies. Flavors rotate seasonally, with favorites like strawberry rhubarb, chocolate raspberry, and lemon lavender flying off the shelves daily. Grab a slice and head to the outdoor patio to enjoy. 2051 N. California Ave. in Logan Square and 4947 N. Damen Ave. in Ravenswood
Black Dog Gelato
A former pastry chef, Black Dog Gelato founder Jessica Oloroso now uses her knack for flavors to make artisanal gelato. Choose from favorites like goat cheese cashew caramel, strawberry balsamic, and chocolate coffee toffee, all handmade in small batches each day. 859 N. Damen Ave. in West Town and 1012 W. Lake St. in the West Loop 
Eli's Cheesecake Bakery & Café
Love cheesecake? Then Eli's will be a slice of heaven. This family-owned bakery has been making their signature dessert in Chicago since 1980. Try a slice of their most popular flavors, like original, chocolate chip, toffee, and strawberry — all made with Eli's famous all-butter cookie crust. 6701 W. Forest Preserve Drive near Portage Park
Floriole Café & Bakery
This bright cafe and bakery is known for their rustic French pastries, made using fresh ingredients sourced from local, sustainable farms. Head straight to the dessert case to choose from a rotating selection of from-scratch goodies, like croissants, Basque cake, fruit galettes, and more. 1220 W. Webster Ave. in Lincoln Park
Hoosier Mama Pie Company
This retro shop churns out handcrafted, artisanal bakes, with just a touch of whimsy. One fan favorite is the Fat Elvis, a mix of chocolate, peanut butter, and fresh bananas layered on top of a graham-cracker-peanut-pretzel crust. The menu rotates frequently and pies go quickly, so get there early to snag the best flavors. 1618 W. Chicago Ave. in Wicker Park
HotChocolate
You know you're in for something good when there's a James Beard Award-winning pastry chef in the kitchen. And HotChocolate doesn't disappoint. Order a cup of their ultra-rich hot chocolate, topped with a homemade marshmallow. Or stock up on chef-crafted pastries at their downtown HotChocolate Bakery. 1747 N. Damen Ave. in Wicker Park, and HotChocolate Bakery is located inside Revival Food Hall at 125 S. Clark St. in the Loop
Margie's Candies
This candy shop and soda fountain looks a lot like it did when it opened in 1921, and they still serve a lot of the same treats. Order a sundae in a vintage clamshell dish, an extra thick milkshake (a Margie's classic), or a box of homemade chocolates. 1960 N. Western Ave. in Bucktown and 1813 W. Montrose Ave. in Ravenswood
Original Rainbow Cone
The Rainbow Cone might be Chicago's most colorful (and Instagrammed) treat. The cone is piled high with five signature ice cream flavors: orange sherbert, pistachio, strawberry, chocolate, and vanilla with walnuts and cherries, just like it has been since 1926. 9233 S. Western Ave. in Beverly and their outpost at Navy Pier
Scooter's Frozen Custard
Scooter's makes its frozen custard before your eyes, using ingredients from local family farms. They're famous for their concretes, a cup full of frozen custard chock full of toppings and mix-ins, then blended until it's thick enough to serve upside down. 1658 W. Belmont Ave. in Lakeview
Stan's Donuts & Coffee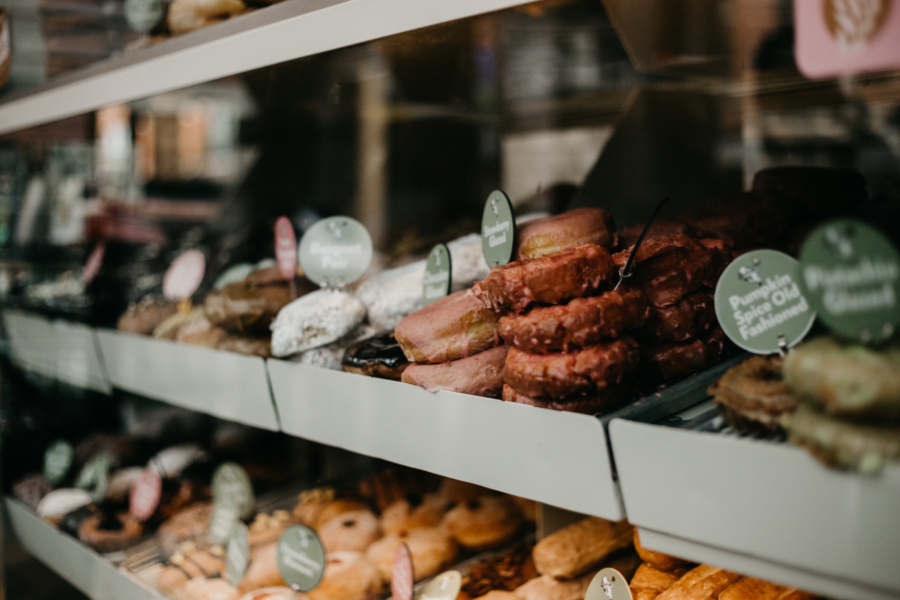 Stan's embraces the vintage vibe of a classic donut shop, with a modern spin. They've perfected the classics (glazed old fashioneds, cinnamon sugar cake donuts, massive apple fritters) and added in some of their own creations (peanut butter pockets, croissant-donut hybrids, and gluten-free options). Find the one closest to you here
Sweet Mandy B's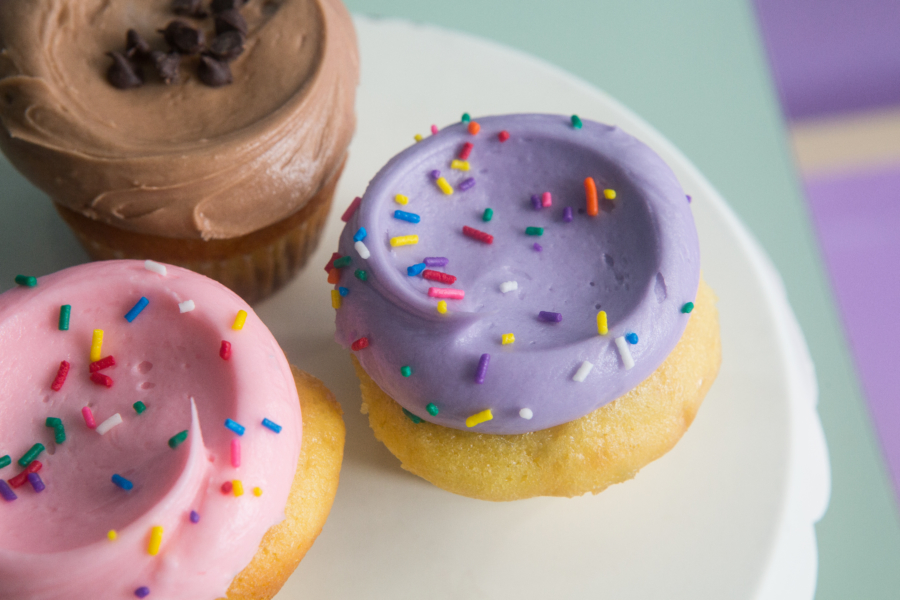 This pastel-colored bakery is as pretty as the treats in their display case. Sweet Mandy B's is all about sugar-coated nostalgia, with gourmet versions of old-fashioned desserts like banana cream pie, confetti cake, Rice Krispie treats, and snickerdoodle cookies. 1208 W. Webster Ave. in Lincoln Park
Vosges Haut-Chocolat
These luxe chocolates are made with exotic ingredients, like Bulgarian rose water, sweet Indian curry, and Sri Lankan coconut ash. Grab a box of their handcrafted truffles or a few creative chocolate bars, all in their signature purple packaging.  Three Chicago locations: 520 N. Michigan Ave. on The Magnificent Mile and at O'Hare International Airport.