Chicago farmers markets are the perfect place to stock up on local produce — and get a taste of each neighborhood's local flavor. These community markets are social affairs, where neighbors gather each week to shop, chat, eat, and enjoy music and events. Some are seasonal, some go all year-round, and there's a market every day of the week — so you can experience one no matter when you visit.
Check out just a few of Chicago's many farmers markets.
City Market at Daley Plaza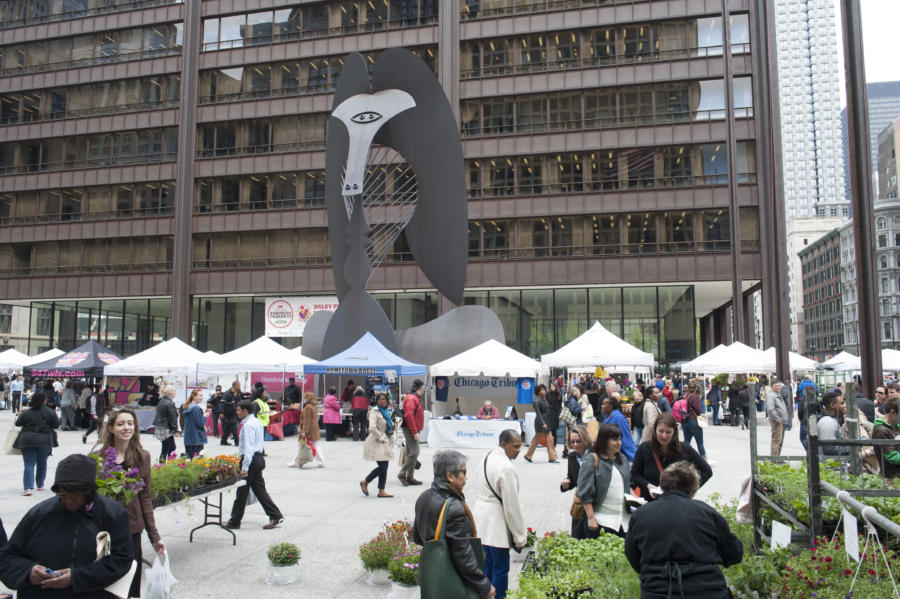 This weekly seasonal market in Daley Plaza is the longest-running farmers market in Chicago. Located in the heart of the Loop on Thursdays from May through October, it's a popular lunch spot for nearby office workers.
Many of the vendors sell prepared foods that make a perfect grab-and-go option, like gourmet grilled cheese, empanadas, raclette sandwiches, Thai food, and more. You'll also find the usual farmers market staples, like seasonal produce, flowers, and baked goods. Grab a seat by the fountain or head to the stage to catch live music and cultural performances. Daley Plaza, 50 W. Washington St.
Green City Farmers Market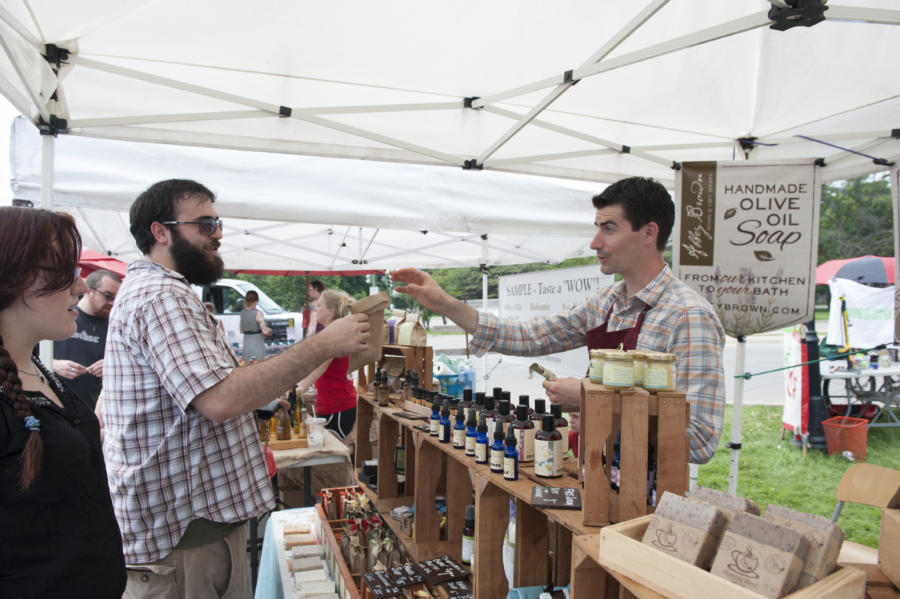 Green City Market is Chicago's first and largest year-round sustainable farmers market. This vibrant market is frequented by many of the city's top chefs, searching for the best local produce to use in their dishes. It's also popular with locals, who line up for freshly made smoothies and crepes and fill their totes with fruit, vegetables, baked goods, cheese, meats, and more.
This sprawling market takes place outdoors in Lincoln Park on Saturdays and Wednesdays from May through October. 1817 N. Clarke St. 
Insider tip: Green City Market also has an outdoor market in the West Loop from May through November and an indoor location in Avondale from December through March.
Horner Park Farmers Market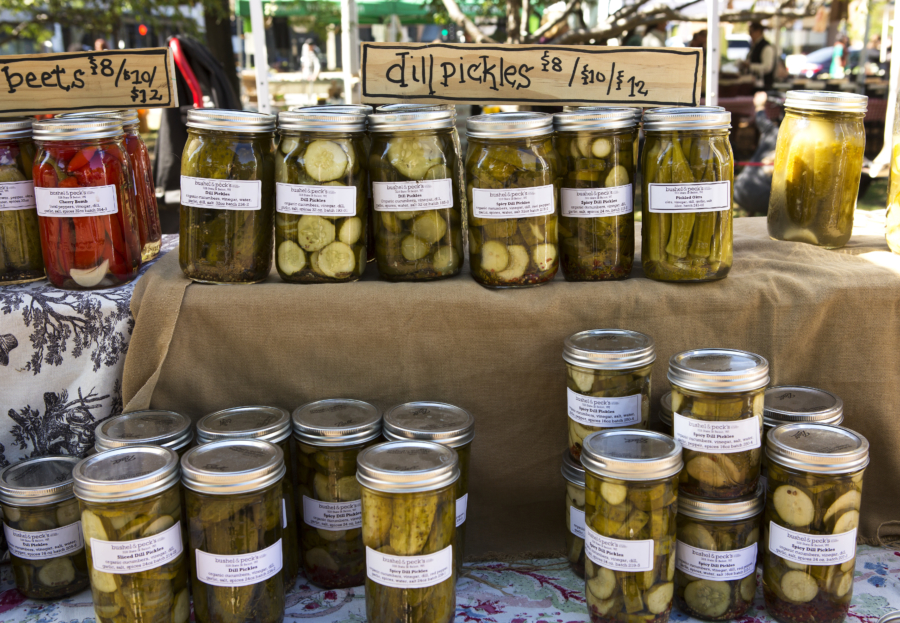 Head to the Irving Park neighborhood to check out the Horner Park Farmers Market. This social, open-air marketplace (taking place on Saturdays from June through October) is all about connecting the community with local farmers and makers. All the vendors are small growers, producers, and artisans from around the Midwest. Walk around and admire the goods, try samples, and catch free events like yoga classes and shows from local musicians. Horner Park, 2741 W. Montrose Ave.
61st Street Farmers Market
This market is all about bringing farm-fresh, healthy food to the surrounding communities. The 61 Street Farmers Market features between 25 to 30 vendors each season selling organic fruits and vegetables, specialty baked goods (including vegan and gluten free), local honey, eggs, spices, fresh cheeses, and more. The outdoor season runs on Saturdays from May through October, with an indoor season from November through April. Woodlawn, 6100 S. Blackstone Ave. 
Logan Square Farmers Market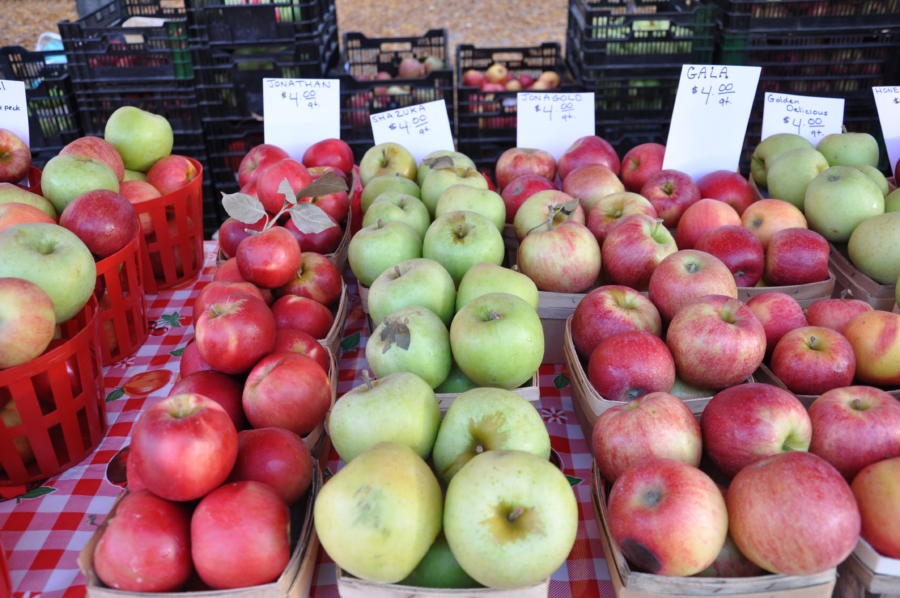 This laidback market, which has been going strong for 18 years, has been called the best farmers market in Illinois by USA Today. The Logan Square Farmers Market showcases farmers and small-scale food producers from the Chicago area. During the market season, stalls takes over a tree-lined stretch of Logan Boulevard every Sunday with pastries, fresh cheese, bushels of in-season produce, and more locally made goods. The season typically ends in October with a Halloween-themed bash, Logan Boulevard, 3107 W. Logan Blvd.
Glenwood Sunday Market

In Rogers Park, the Glenwood Sunday Market is dedicated to offering sustainably grown and produced foods from local farmers and vendors. A neighborhood staple for more than a decade, the award-winning market features meats, produce, cheese, honey, pickles, bakeries, flowers, and prepared foods on Sundays from June through October. 6960 N. Glenwood Ave.
Maxwell Street Market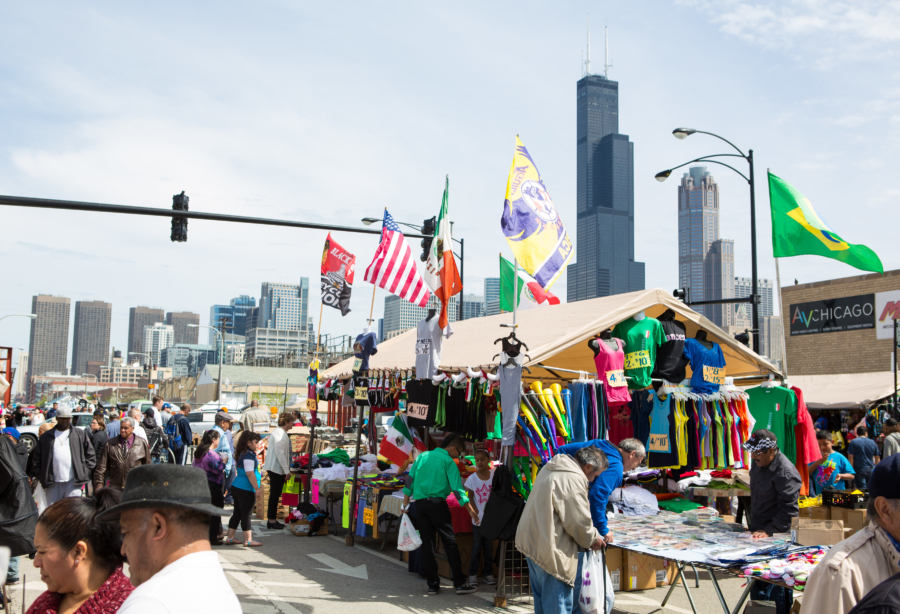 For more than 100 years, Maxwell Street Market has been a bustling gathering place in the city's South Loop neighborhood. Come discover an eclectic mix of handmade crafts, produce, housewares, clothing, street food, and beyond. The seasonal Sunday market also hosts special events like live music, family-friendly activities, and cultural celebrations. 800 S. Desplaines St.
Growing Home Urban Farm Stand
Stock up on local produce at the city's first certified organic urban farm. Growing Home Urban Farm Stand has almost an acre of farmland in Chicago's Englewood neighborhood, where a small group of trained urban farmers tend to more than 200 varieties of produce. Check out the cooking demonstrations, which offer free samples and recipe cards for healthy, vegetarian meals. You can also take a free tour of the farm, before stocking up on arugula, heirloom tomatoes, herbs, all grown right there. 1844 W. 59th St.
Explore more Chicago farmers markets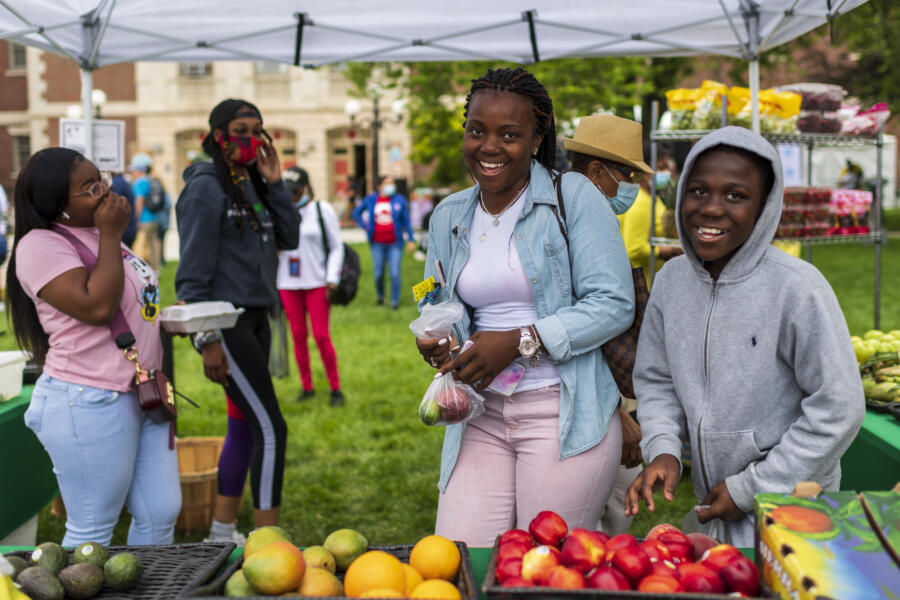 These Chicago farmers markets bring dozens of unique vendors selling fresh fruits, vegetables, plants, and flowers to neighborhoods throughout the city.
Explore the detailed schedule and full list of locations for Chicago farmers markets.