With a prime downtown Chicago location, the Best Western River North Hotel puts visitors just steps from some of the city's best attractions, shopping, dining, and nightlife. Add superior customer care, quality, and affordability, and you'll understand why Best Western's guests keep posting rave reviews. In fact, the hotel recently received yet another TripAdvisor Certificate of Excellence, based on great reviews from travelers over the past year.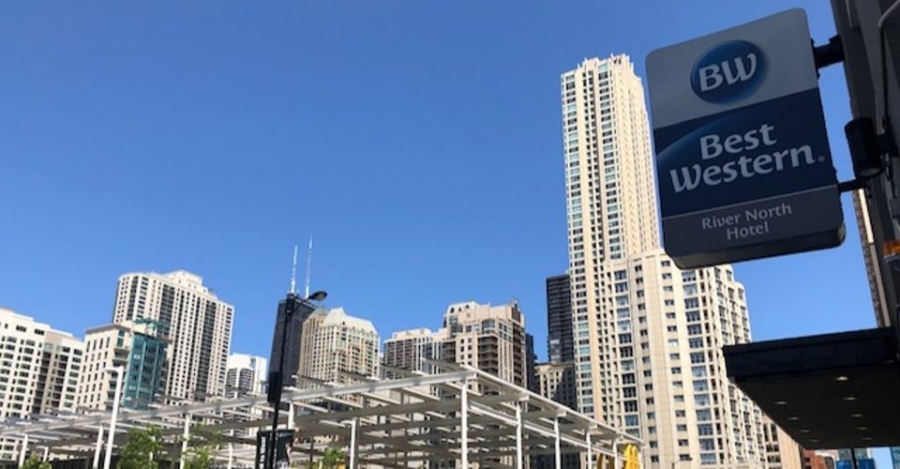 Best Western has been a fixture in River North since the 1950s, when the original hotel was converted from a 1920s cold storage warehouse. The renovation included the addition of a massive indoor rooftop pool, which today boasts an outdoor terrace with sweeping skyline views. You can still feel the warehouse vibe in Best Western's spacious suites, which feature the building's original window lines.
In the early '80s, River North experienced a renaissance from warehouse district to urban hot spot with trendy art galleries, shops, nightclubs, and restaurants. The Best Western followed suit, transforming into Chicago's first brand name boutique hotel. In 2018, Best Western reinvented itself again, undertaking a $4.5 million dollar renovation that added pops of teal and modern metallic finishes to its 150 affordable rooms and suites. The hotel's tremendous value has landed it on TripAdvisor's list of the 10 Best Cheap Hotels in Chicago.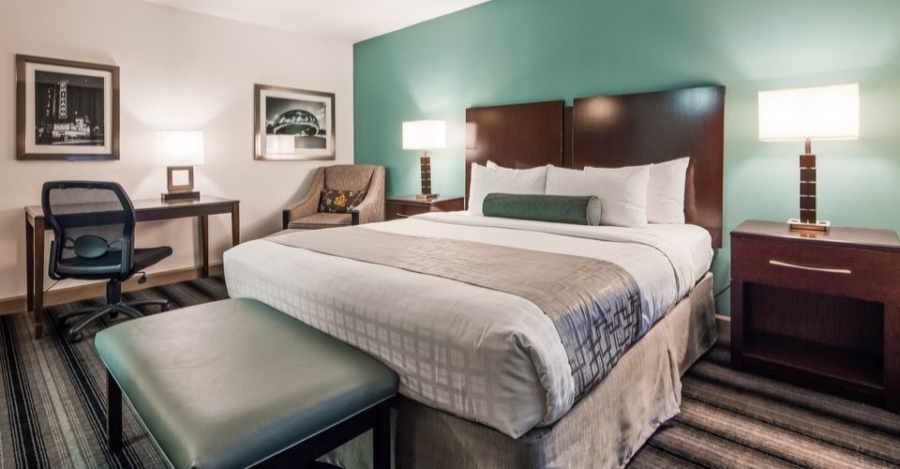 Best Western offers something for every type of guest. Families enjoy the variety of suites, affordable on-site parking, and close proximity to attractions like shopping on The Magnificent Mile and kid-friendly dining. Business travelers appreciate the free Wi-Fi, in-room ergonomic workstations with private voicemail, modern fitness and business centers, and room service. And everyone flocks to the hotel's Pizzeria Ora, which serves an American breakfast in the morning and casual Italian cuisine (including Chicago's famed deep dish pizza) late into the evening. At the Pizzeria Ora Lounge, cocktails are served in a relaxed atmosphere by some of the friendliest bartenders in town.
Best Western's friendly concierge helps hotel guests make the most of their stay by offering tips, reduced-price tickets for some of the best things to see and do in Chicago, and dining recommendations (pick up the hotel's restaurant guide at the front desk).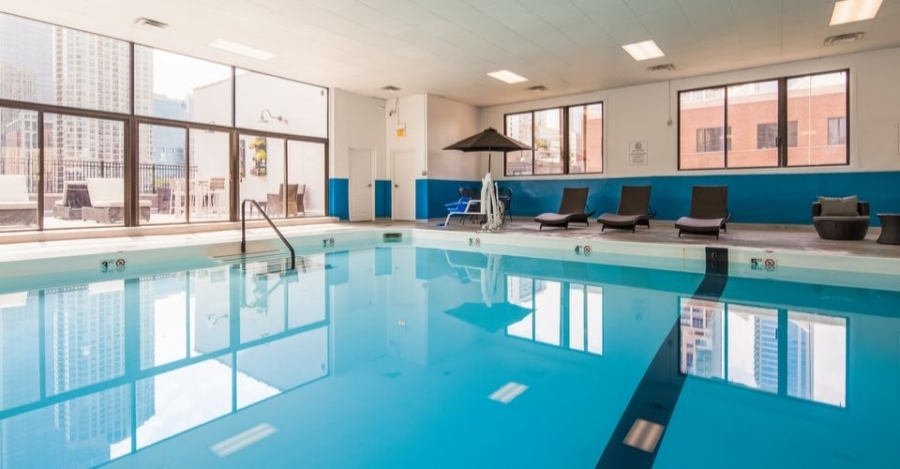 Great rates, hotel packages, and special perks like discounted upgrades and complimentary add-ons are available by booking directly with Best Western River North Hotel.