---
Why we love it
These neighboring historic communities offer abundant green space, must-try restaurants, distinguished public artwork, and a thriving cultural legacy. 
Washington Park, famed for its namesake green space, is home to a blossoming art scene and plenty of picturesque natural areas that host seasonal events and festivals. Woodlawn also boasts many outdoor areas and community gardens, as well as a distinct architectural heritage that includes 40 majestic churches and the historic 63rd Street corridor.
Explore like a local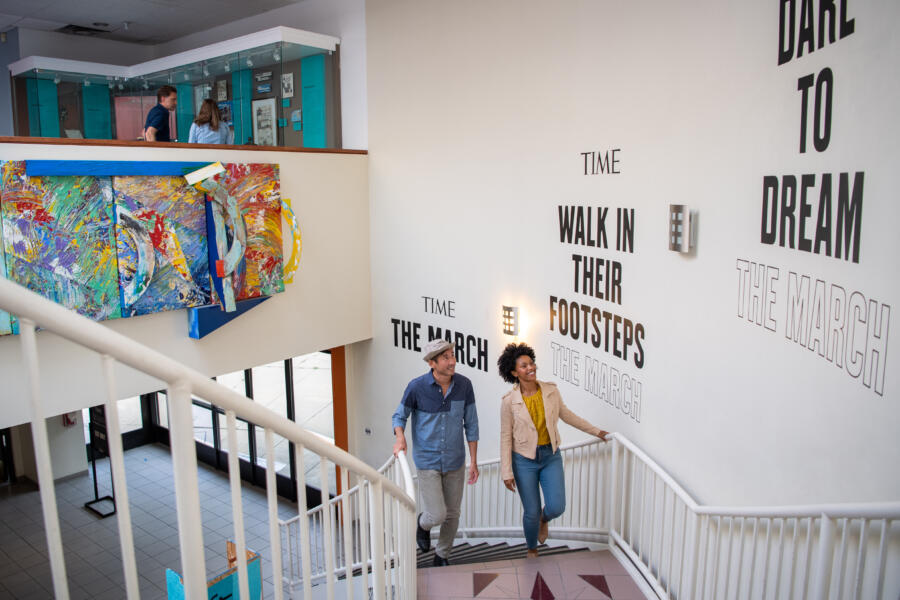 Insider tips
These vibrant neighborhoods are as old as the city itself and where you can find some of Chicago's oldest churches, restaurants, and more. The area's deep roots include ties to historic figures including Emmett Till, Lorraine Hansberry, and Ulysses S. Grant.
Get outdoors: Both areas provide ample green space, with the namesake Washington Park being one of the centerpieces of the community. The historically significant park was designed by Frederick Law Olmsted, who later went on to be the mastermind behind the landscape of the 1893 World's Fair. Don't miss one of the park's unforgettable annual events, such as the African Festival of the Arts during Labor Day weekend or the Bud Billiken Parade in August. 
While exploring the park, swing by the Washington Park Refectory, an impressive two-story structure with glorious sunlit towers and colonnades. Examine the meticulous details of the acclaimed 20th-century Fountain of Time sculpture, considered among the city's public art collection's central pieces. Near Woodlawn, tee off at the 18-hole, lakefront Jackson Park Golf Course, where kids play free during certain times or with adult admission.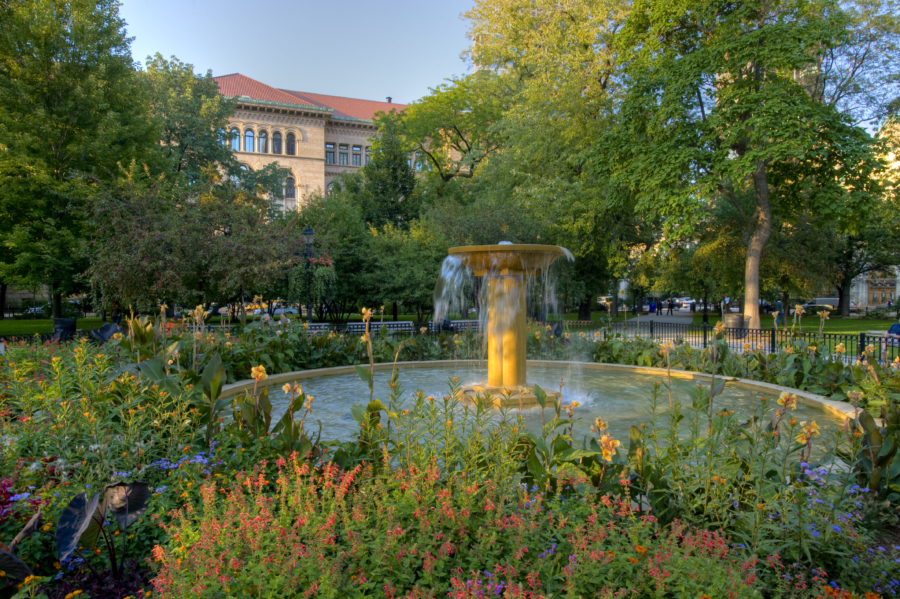 Explore history and culture: Appreciate artwork created by people of color at Washington Park's Arts and Public Life retrospective and exhibits. Head to Woodlawn to check out socially relevant contemporary art at the William Hill Gallery or the University of Chicago's multidisciplinary Logan Center. And visit the racial barrier-breaking Lorraine Hansberry House, former home of the Chicago Black Renaissance playwright who wrote A Raisin in the Sun, which premiered on Broadway in 1959. 
Grab a cup of coffee: Reflect on the day over a hot caffeinated beverage at Build Coffee, a charming bookshop that hosts the occasional gallery show, performance, and game night. You can also enjoy a hearty breakfast and coffee drinks at Robust Coffee Lounge.
Dine at a local restaurant: With an elegant lounge and modern American fare, Park Supper Club is ideal for rounding out a splendid evening with dinner and a nightcap. Or taste a bit of history at Daley's Restaurant, the neighborhood's culinary mainstay since 1892 and family-owned for more than a century. 
Finally, witness the intersection of art and activism through a performance by Red Clay Dance Company, which is spearheaded by Black female leaders. The dance company is based in the Woodlawn neighborhood, but performs all over the city.
Chicago Greeter: free guided tours
Taste, shop and explore the neighborhoods with a friendly local as your guide. Explore rich histories, diverse cultural traditions and hidden treasures. See sides of the city you may not have adventured out to on your own, and take away a truly authentic Chicago experience. Greeter visits are customized based on your choice of neighborhoods, language and interests.
Request a tour with a Chicago Greeter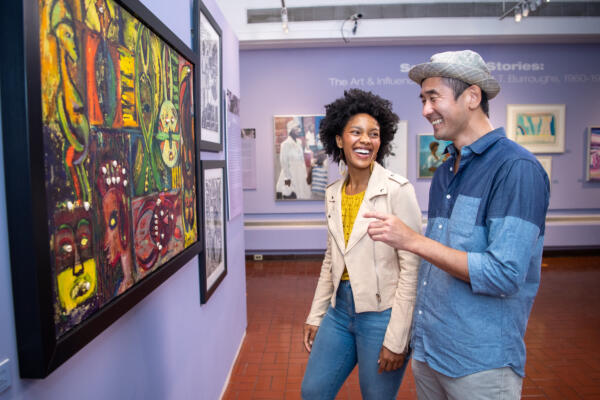 While many visitors to Chicago have spent time in Hyde Park (home to Jackson Park and the Museum of Science and Industry), the surrounding Washington…