---
Why we love it
Want to take a trip around the world all in a few blocks? Then head to Albany Park, one of the most diverse spots in the United States, and experience why it's called "The Gateway to the World". The neighborhood's culinary scene is the quintessential melting pot, with a dynamic array of restaurants representing Mexican, South American, Filipino, Korean, Indian, Cambodian, Somali, Romanian, and Middle Eastern cultures.
Explore like a local
Flavors of Albany Park

is the city's biggest single-day restaurant crawl and includes more than 70 restaurants with flavors from around the world.

Bokeh

is a cozy neighborhood spot with a selection of creative cocktails and seasonal small plates.

Snack on international street food while you explore endless aisles of fresh produce and specialty ingredients at

Sahar International Supermarket

.
Insider tips
Taste your way around the world: Albany Park has long been a gateway for immigrants from all over the world. As you might imagine, that means all good things when it comes to grabbing a bite to eat, especially if you're craving perfect Persian rice, refreshing Mexican paletas, or Kyrgyzstani hand-pulled noodles.
A few standouts include Chicago Kalbi for Korean-Japanese barbecue, El Fogón de Elena Restaurante for traditional Colombian dishes, Cilantro Taco House for Mexican street food — and that's all just on one street.
Take a walk: Stroll along the neighborhood's scenic waterfront at River Park and Ronan Park. River Park is a 30-acre green space home to a wildlife habitat, fishing spots, a canoe launch, and an interactive water playground. Ronan Park contains a river path, perfect for bird watching, and several works of public art that celebrate the community's multicultural heritage.
See a show: The neighborhood's global influence extends to its cultural scene too. The Albany Park Theater Project is the recipient of numerous accolades, with a diverse team creating original productions that perfectly represent the neighborhood's inclusive spirit.
Chicago Greeter: free guided tours
Taste, shop and explore the neighborhoods with a friendly local as your guide. Explore rich histories, diverse cultural traditions and hidden treasures. See sides of the city you may not have adventured out to on your own, and take away a truly authentic Chicago experience. Greeter visits are customized based on your choice of neighborhoods, language and interests.
Request a tour with a Chicago Greeter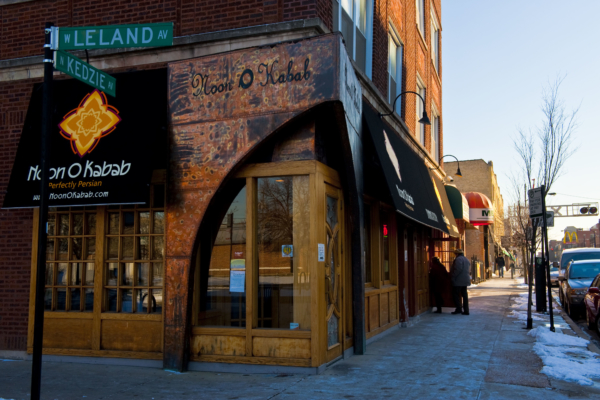 From freshly pressed tortillas to skewers of filet mignon, this northwest side enclave has it all.