Chicago boasts a rich musical history and is famous for many sonic innovations including gospel music, drill, Chicago-style blues — and house music.
Thanks to a massive international following, some music fans don't realize that Chicago is where house music was born. Developed by Black DJs during the late 1970s and '80s, Chicago house music exploded from an underground dance scene into a worldwide phenomenon.
Learn more about Chicago's house music legacy and where to experience it for yourself.
Chicago house music history
In 1977, DJ Frankie Knuckles moved to Chicago to become the musical director of a new club. The venue was located inside a former factory in an isolated stretch of the West Loop neighborhood. The club was called The Warehouse, a location that would go on to become the birthplace of house music and an official Chicago landmark.
Frankie Knuckles played a creative mix of disco, funk, and European synth tunes spliced with gospel influences, drum machines, and electronic synthesizers. The crowd was mostly Black, Latino, and gay and they came to dance in a space free from racism and homophobia.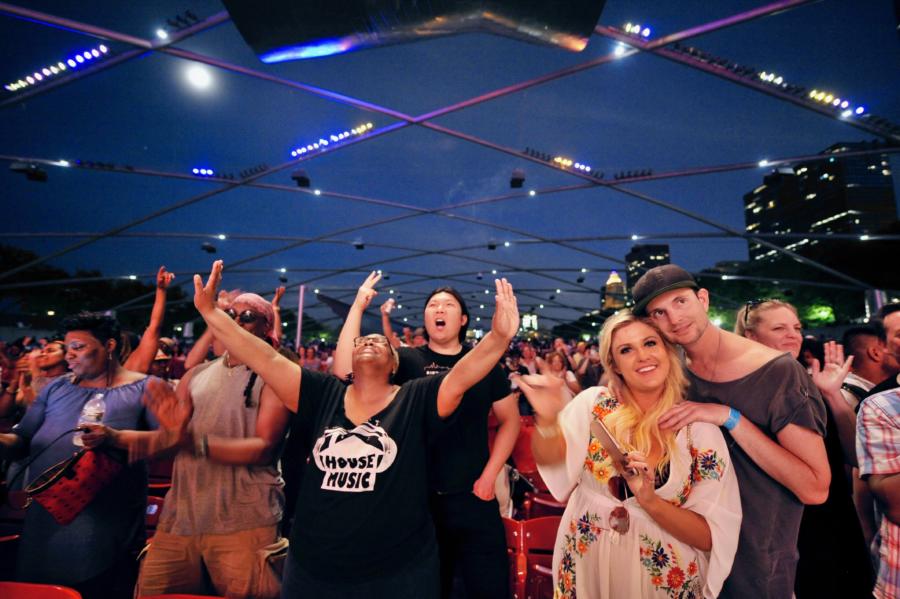 The music came to be known as house music as a reference to the club that started it all. Soon, the new style (defined as songs with 4/4 rhythms and an upbeat dance tempo laced with electronic drum machines and a soulful chorus) started popping up all over lounges and house parties on the city's south side.
While Frankie Knuckles is known as the godfather of house music, other Chicago pioneers included Jesse Saunders (credited with producing the first house music record sold to the public), Marshall Jefferson, Farley "Jackmaster" Keith, Ron Hardy, and Steve "Silk" Hurley.
By the time Frankie Knuckles left The Warehouse in 1983, house music was being played regularly on Chicago radio stations. It expanded to cities like Detroit, New York, London, and eventually the rest of the world.
Chicago house music venues and clubs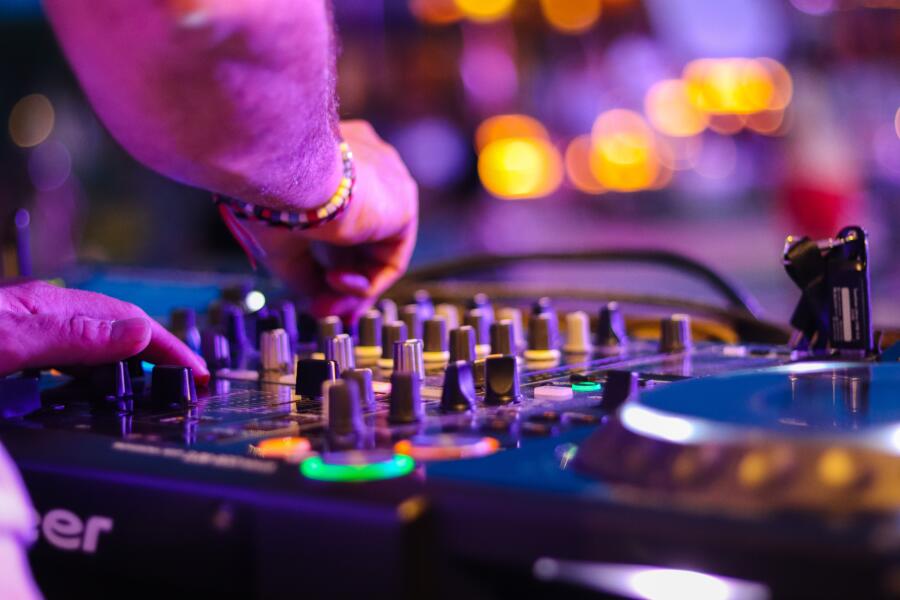 Smartbar holds a strong legacy in the Chicago house scene. Opened in 1982, this tiny Wrigleyville basement club hosted Frankie Knuckles as its first DJ. Today, you'll hear an assortment of house DJs from all over the world play, including legendary Chicago house DJ Derrick Carter, who maintains a residency at Smartbar.
Berlin is a historic LGBTQ+ club in the Lakeview community that has been playing a mix of house and other dance genres since its opening in 1983. Noted for drag shows and cutting-edge dance styles, Berlin is one of the city's best clubs for diverse house mixes.
Spybar is a subterranean nightclub that hosts international artists spinning a selection of techno and house music. This upscale River North spot features a rotating line-up of dance DJs from all over the world.
Stony Island Arts Bank offers a close-up view of house music history through Frankie Knuckles' personal vinyl collection. The Grammy-award-winning artist cataloged roughly 5,000 records that chronicle the development of house music. A resident DJ incorporates selections from the collection in regular public shows.
Chicago house music festivals and events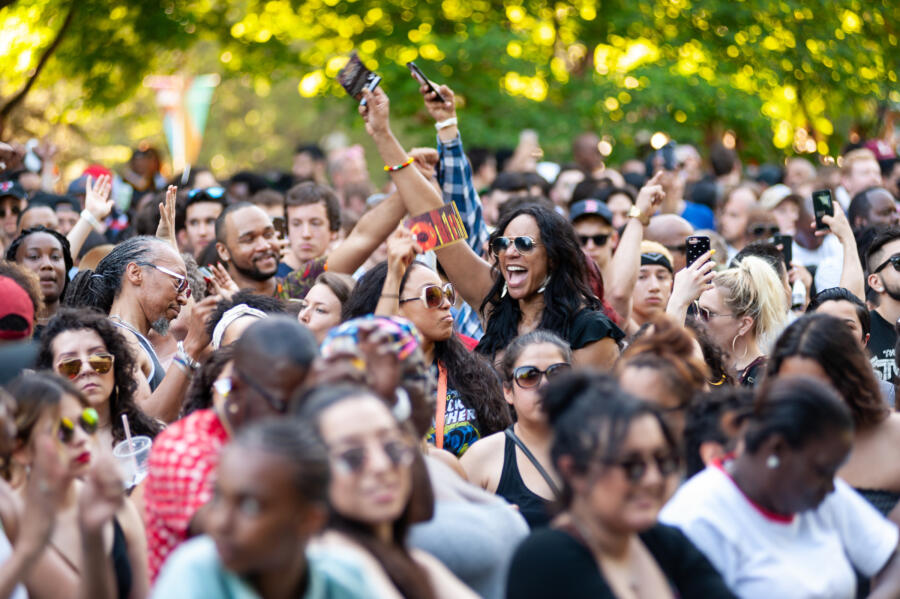 Chicago House Music Festival and Conference brings house music fans from around the country to Chicago for a free, multi-day celebration of the Chicago-born genre. The annual event kicks off summer with DJs and live performances showcasing the various sounds and styles of house music.
Chosen Few Picnic is the highlight of the year for house heads. This family-reunion-style event unfolds each July in Jackson Park and features over 12 hours of nonstop house music by the south side DJs who helped create it.
My House Music Festival is a two-day summer music fest in Harrison Park in Chicago's Pilsen neighborhood. The event includes dozens of house DJs, including iconic pioneers like Derrick Carter and Marshall Jefferson, plus local food, merch, and art.
ARC Music Festival takes place for three days in Union Park over Labor Day weekend. This immersive dance music celebration showcases house DJs as well as techno and other genres at the fest and at after-parties around the city.