Catch a game with the Chicago Fire Soccer Club. The wildly enthusiastic Fire fans will have you singing your heart out, and the show of offensive and defensive talents on the field will keep you on the edge of your seat!
Since 1998, the Fire has played soccer at the highest level. With some of the best players in Major League Soccer, the Fire has captured multiple US Open Cups, and has been part of some of the highest-attended matches in MLS history.
The Chicago Fire play at the iconic Soldier Field stadium on the shores of Lake Michigan. Check out the Chicago Fire schedule.
The Chicago Fire match day experience
There's nothing like the energy of a Chicago Fire match at Soldier Field. Here's what to expect on game day:
Tickets: Grab your tickets for home and away games. You can also purchase parking passes for Soldier Field lots.
Theme nights and giveaways: Check the schedule for special theme nights (like a Fan Appreciation night) and giveaways throughout the season at home games.
Team Shop: Head to Soldier Field's South Courtyard inside Gate O for official Fire merchandise and live entertainment. This is also where you'll find the fun and free Sparky's Courtyard Kids Club.
Chicago Fire flags: Make sure to bring your fan flag and wave it proudly! Buy a flag at the Team Shop or grab a complimentary one at the Fan Services table.
Tailgating: Get pumped up before a home game at fan tailgates. Head to the north end of the South Lot for an official supporter tailgate, followed by a march to the stadium.
Supporter Sections: Stand, chant, and sing for the full 90 minutes with these dedicated supporter sections. One fan club in particular, Section 8 Chicago, has built a reputation for its undying support of the team. Prepare to be amazed by their massive colorful displays and non-stop chanting.
Where to watch the Chicago Fire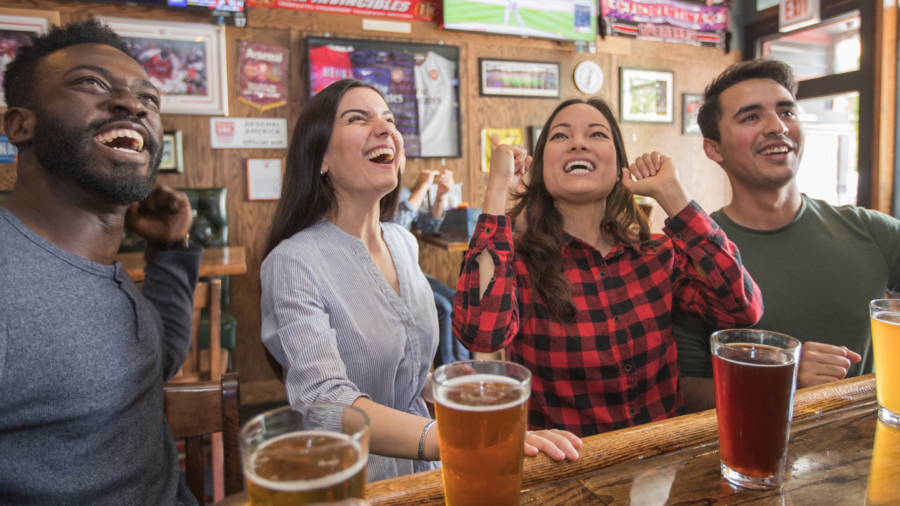 Chicago Fire die-hards who can't make it out to the game will find plenty of riveting soccer action at fan bars across the city. Heineken Pub97, located inside the Chicago Fire Pitch facility, is a hub for soccer fans. The spot offers season ticket member discounts, halftime raffles, and a lively atmosphere. Or catch an away game at The Embassy Public House.
You can also watch a match with fellow fans at Weather Mark Tavern near Soldier Field in the South Loop or U.S. Soccer Bar of the Year winner The Globe Pub in the North Center neighborhood. Other top Chicago soccer bars include AJ Hudson's Public House in Lakeview and Cleo's Bar and Grill in West Town.