With more regular-season and overall wins than any other NFL team, the greatest number of past players in the Pro Football Hall of Fame, and adored personalities like Walter Payton, Mike Ditka, and Gayle Sayers in its past rosters, "Da Bears" have a rich football history, and a loyal and passionate following. The Chicago Bears have won nine league championships: Super Bowl XX and eight pre-Super Bowl championships. Check out the Bears schedule.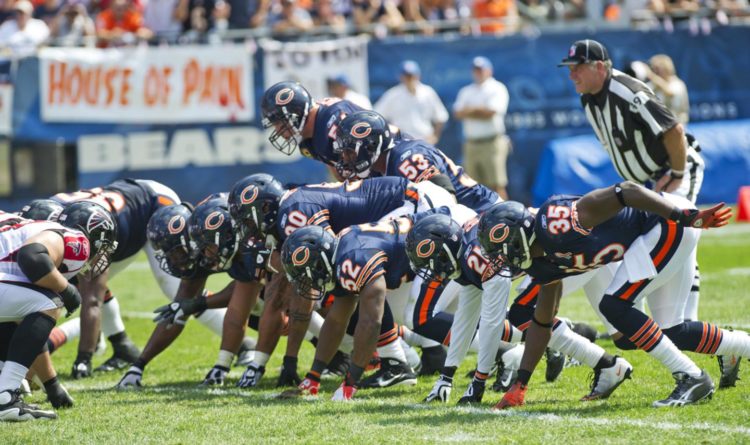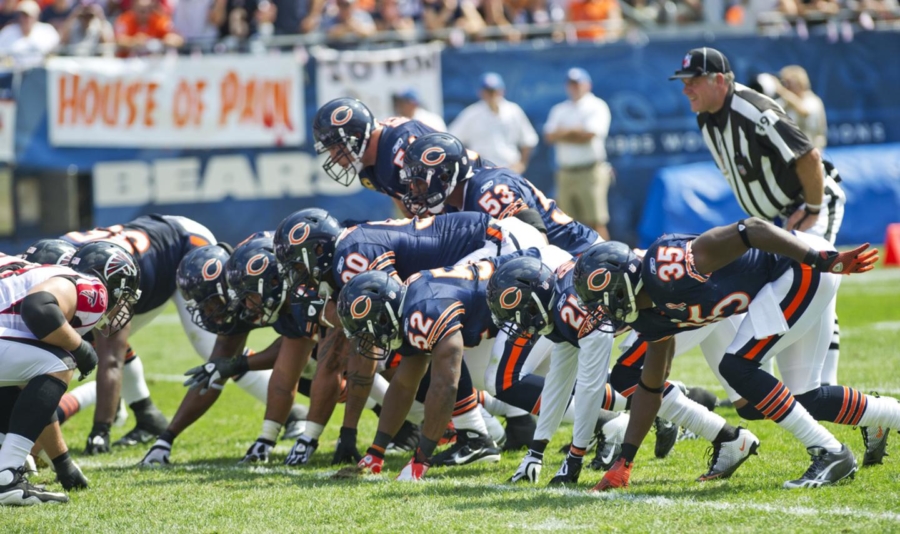 Soldier Field
The Bears call Soldier Field home. And there's a lot of history to be found here. Soldier Field has hosted rock concerts, thrill shows, rodeos, tractor and truck pulls, circuses, fireworks displays, stock car races, sunrise services, marching band concerts, open-air operas, and even skiing and toboggan events. And it hosted the first boxing event that drew a gate of over $2.5 million (Dempsey-Tunney, 1927), the first ski meet held in a stadium, and the all-time largest football crowd (123,000).
On off days, take your fandom to the next level with a tour of Soldier Field. Each tour lasts approximately 45 minutes and features a journey through the South Courtyard, Doughboy Statue, Grand Concourse, Mezzanine Level, the Cadillac Club and Colonnades, Sky Suites, Visitor's Locker Room, and West Den. 1410 S. Museum Campus Dr.
Game day entertainment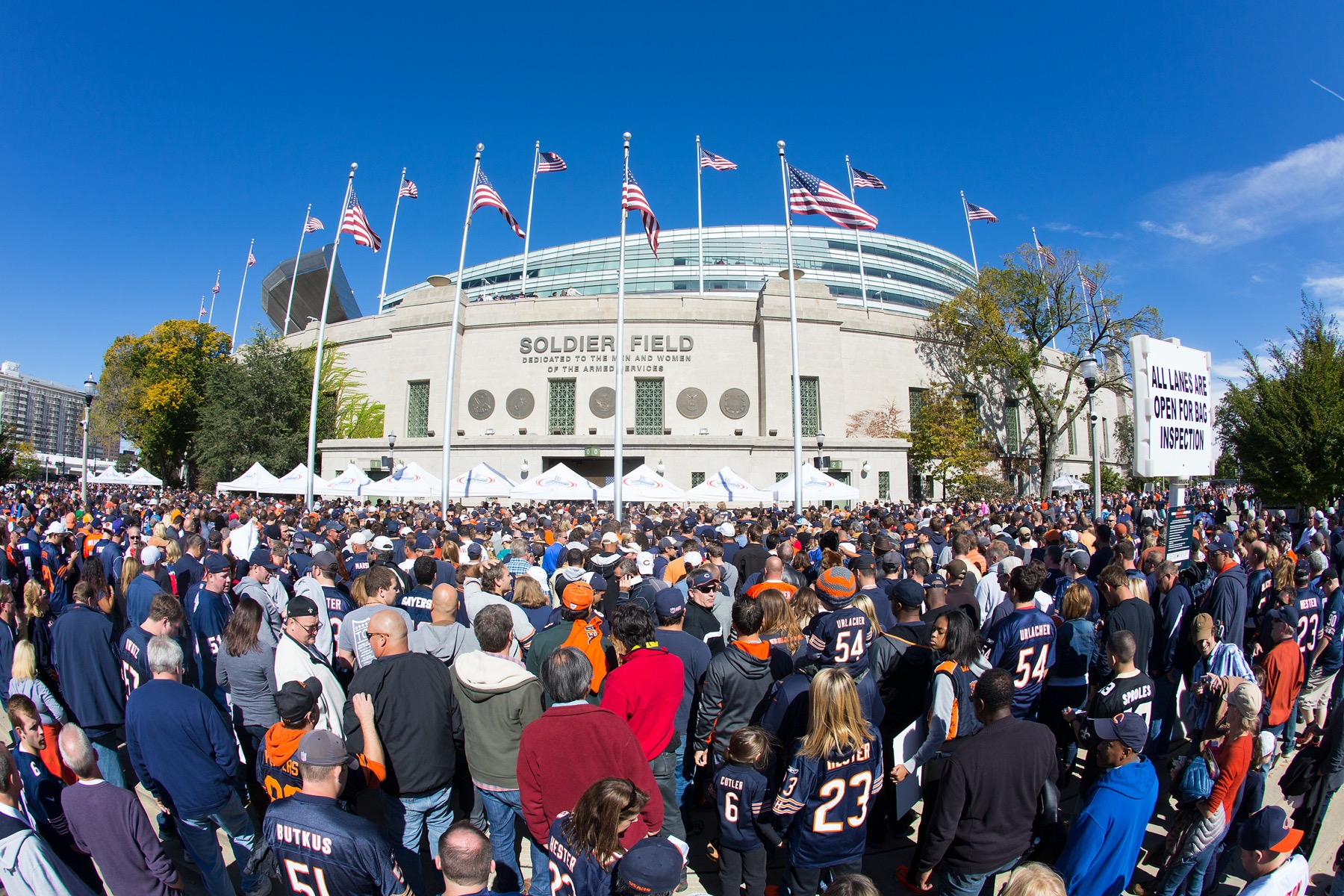 Your football adventure begins a few hours before the game starts. In parking lots surrounding iconic Soldier Field, fans arrive early and tailgate. No matter the weather, you will see people cooking anything from hot dogs to venison on an open flame, having a good time and throwing around bean bags or a football while getting ready to cheer the Bears to victory. If you are driving in for your visit, be sure to stake your spot early.
Plenty of food and beverage options await you inside the stadium as well, and when the game clock isn't running there's lots of entertainment to keep you in the spirit.