The blockbuster Andy Warhol exhibit has landed in Chicago, and the whole city is getting in on the celebration of one of the world's most iconic artists. 
Andy Warhol — From A to B and Back Again, now open at the Art Institute of Chicago, is the first major U.S. retrospective of Warhol's work in 30 years. Outside the museum walls, the city's bars, hotels, and galleries are paying homage to the pop art master. From artistic cocktails to a peek inside Warhol's home, here are 7 ways to experience Warhol in Chicago.
Stay in an immersive Warhol suite at ACME Hotel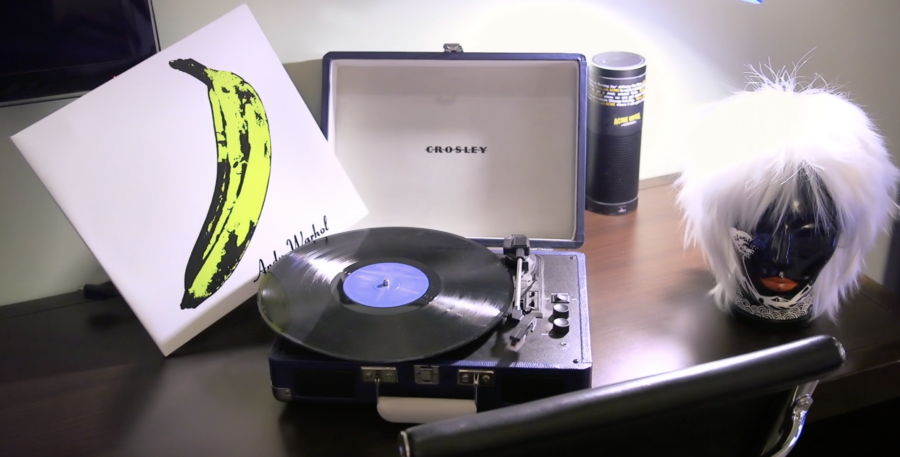 Take your Warhol experience to the next level with an overnight stay at ACME Hotel's Warhol-inspired suite.
The limited-time immersive pop-up is decked out in representations of some of Warhol's most famous works, plus materials to make their own artistic masterpieces. Plus, your stay comes with two tickets to the Art Institute exhibit. Round out your experience with Warhol-themed cocktails and snacks in the hotel bar.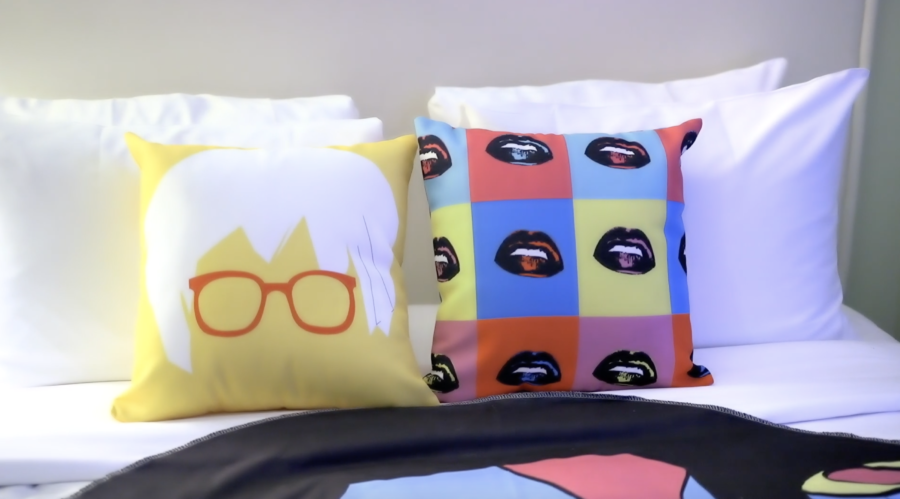 The suite is now available for bookings through Sunday, Jan. 26, 2020. Book your stay here.
See building-sized Warhol paintings at Art on theMART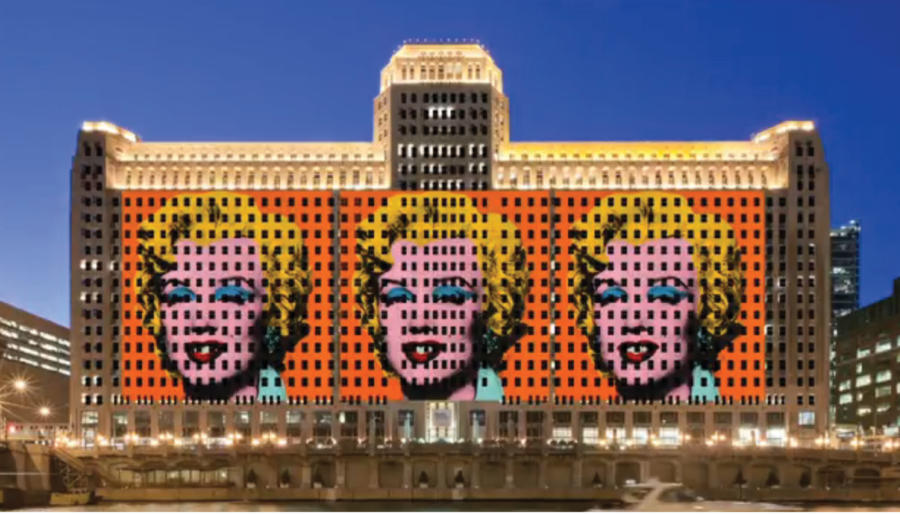 Chicago's one-of-a-kind public art installation will get the Warhol treatment in honor of the exhibition. Art on theMART, the world's largest digital art projection, will display Warhol's works across the 2.5 acre river-façade of theMART on the Chicago River. See larger-than-life versions of some of the artist's most iconic works, including Liz #3 [Early Colored Liz], Flowers, Shot Orange Marilyn, and Cow Wallpaper [Pink on Yellow].
See the Art on theMART show each night 30 minutes after sunset, through Dec. 31, 2019.  
Dine on a Warhol-themed menu at Terzo Piano
The Art Institute's in-house fine dining spot, Terzo Piano, will be offering a Warhol-themed menu in honor of the show-stopping exhibit. Diners can enjoy dishes and desserts inspired by the iconic artist, served with on-theme drinks like a tequila Bloody Mary served in a Campbell's soup can. And make sure to see the exhibit while you're there!
The Warhol menu at Terzo Piano will be available from at lunch from 11 a.m. to 3 p.m. Monday through Saturday, through Jan. 26, 2020.
Sip Warhol-inspired cocktails at Travelle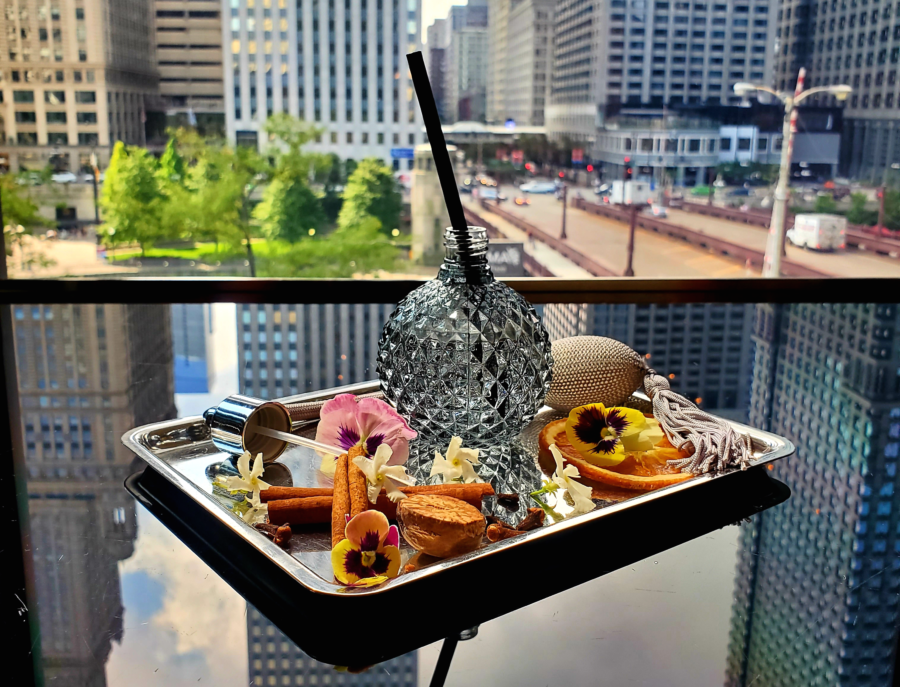 Travelle at The Langham will be serving an array of cocktails that each pay homage to one of Warhol's pop art masterpieces. The hand-crafted drinks include The Colognist, inspired by Warhol's Chanel No. 5 screen print and served in a perfume dispenser, and The Monroe, a single cocktail served in four different colors as a nod to Warhol's colorful Marilyn Monroe reproductions.
Try them all at Travelle at The Langham in River North through Jan. 26, 2020.
See inside Warhol's home with a photo exhibit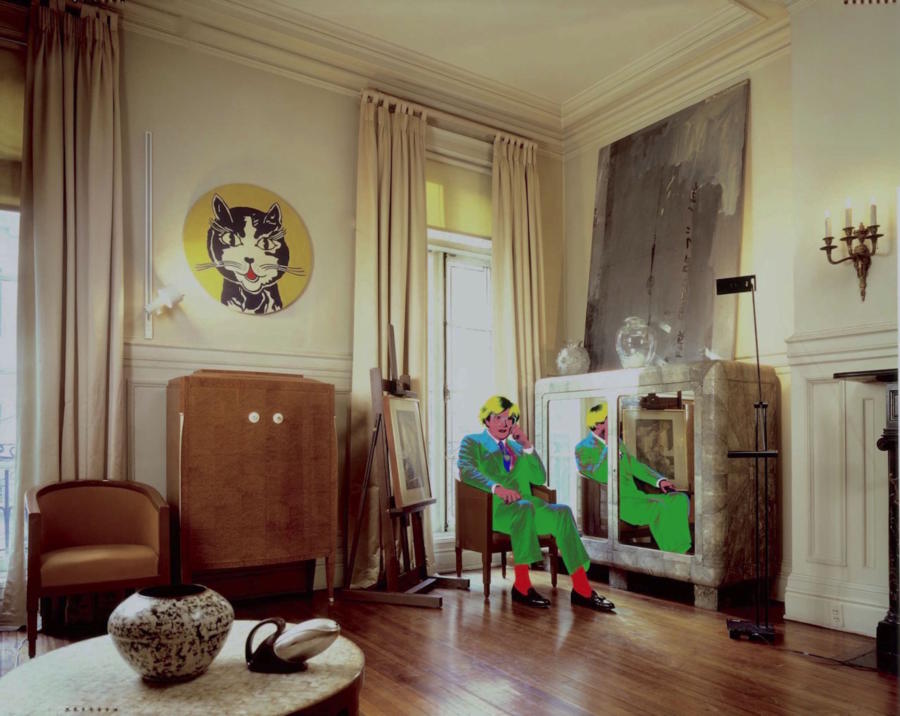 Go inside the world of Warhol at this strikingly intimate exhibit. Hilton | Asmus Contemporary, an international art gallery in River North, will be presenting David Gamble's exclusive photos of Warhol's house in New York City after the artist's untimely death. Take a peek inside the private life of one of the world's most famous artists, including shots of his medicine cabinet, kitchen and living room, all untouched following his death.
See Andy Warhol's House at Hilton | Asmus Contemporary through Nov. 12, 2019.
Try pop art-inspired drinks at The Albert
The Albert, a contemporary restaurant inside the art and science-inspired Hotel EMC2, is offering a limited-time "POPart" cocktail. The colorful drink will feature vodka, rose, tea, and wild raspberry, blending together to create rich purple and pink hues befitting of a Warhol painting.
The Streeterville spot will also be hosting a "Paint & Sip Pop Art" event on Oct. 29 from 6 – 9 p.m.. The price is $60 and includes a glass of wine, small bites, and the opportunity to create your own pop art masterpiece to take home. 
Play with Warhol's Silver Clouds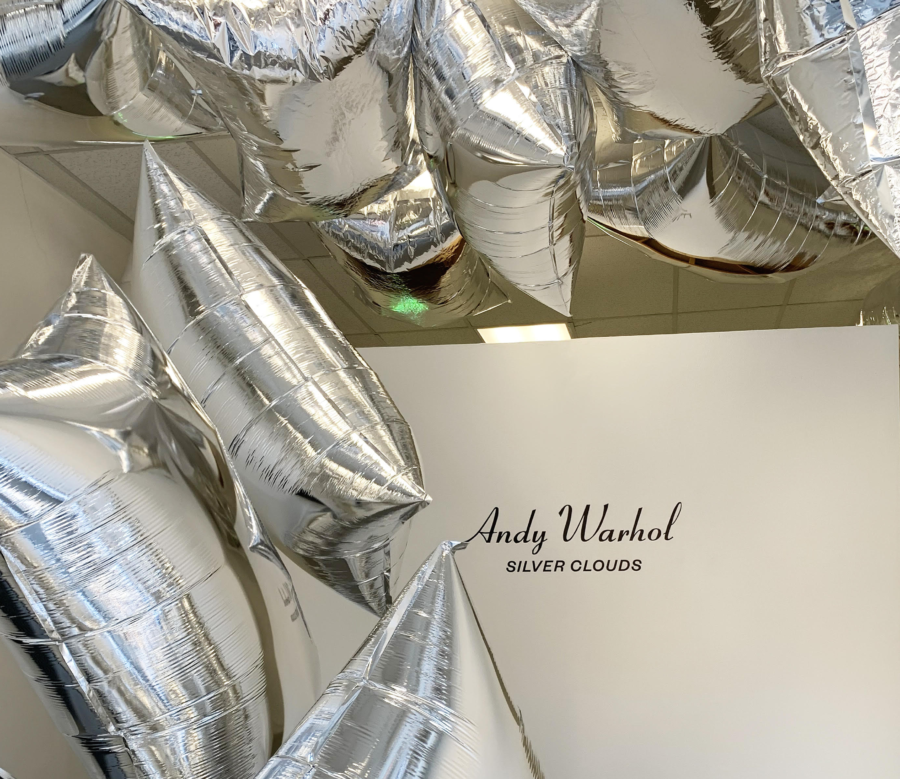 Warhol first exhibited his immersive Silver Cloud artwork in 1966. Now, a Ravenswood art gallery is bringing the exhibit to Chicago for the first time in nearly a decade. Lawrence & Clark gallery will be displaying an iteration of the work, which features dozens of silver, free-floating balloons. Guests are invited to interact freely with the clouds, and music inspired by the Velvet Underground will be playing throughout the exhibit.
See the blockbuster exhibit for yourself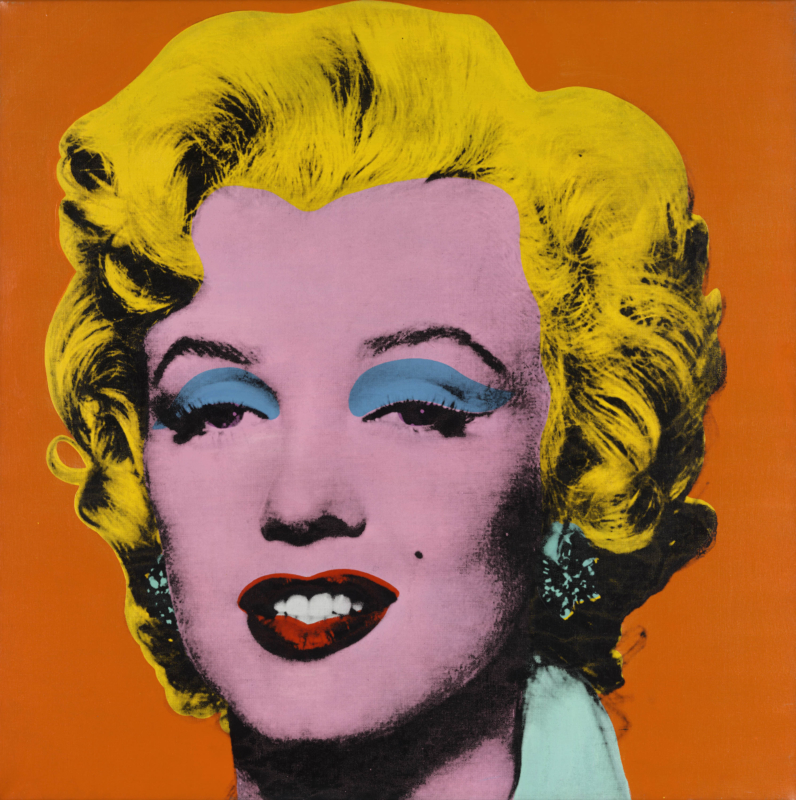 Finally, don't miss Andy Warhol — From A to B and Back Againat the Art Institute of Chicago. The show-stopping exhibit, the most comprehensive Warhol retrospective in decades, had smash-hit runs in New York and San Francisco before arriving in Chicago for its final showing. Get your tickets today.