Are you a style maven? A baseball junkie? A creative type? An unabashed bookworm?
From traditional to hip and chic to cozy, there's a personality match for just about everyone among Chicago's long list of exciting hotels and hostels.
The hipster: The Robey
Neighborhood: Wicker Park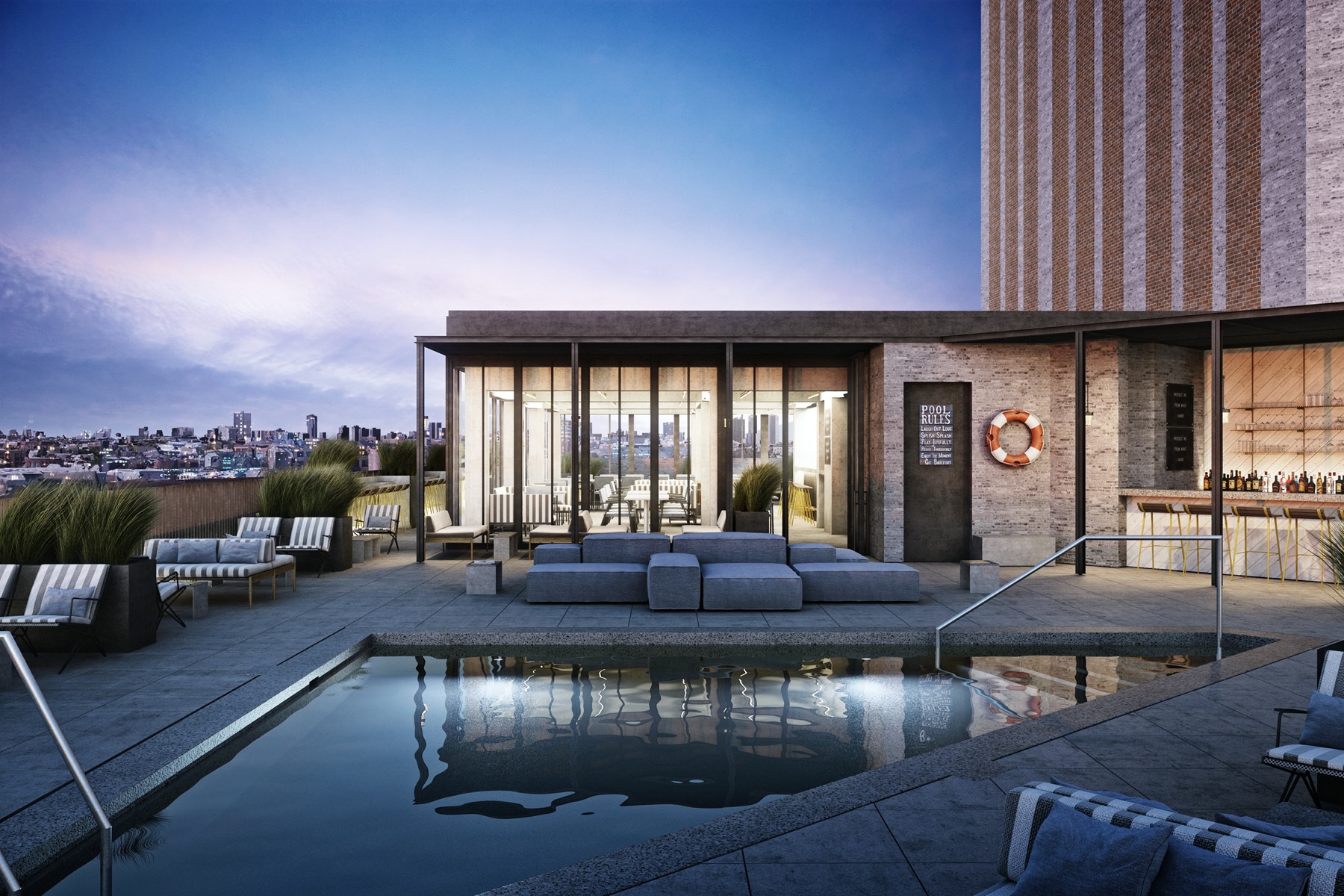 Located in the historic 1929 Northwest Tower in Chicago's cool Wicker Park neighborhood, The Robey blends the building's original Art Deco detailing with no end of contemporary upgrades. Operated by Grupo Habita, this 89-room hotel was named one of 2017's "Best New Hotels in the World" by Travel + Leisure. Rooms are imbued with streamlined, sophisticated style and feature unique touches such as Bluetooth-enabled sound systems, 
and custom-made terrazzo tiles. The hip Wicker Park neighborhood is a center for innovative galleries, creative cafés, unique boutiques, and some of the city's best restaurants and live music venues. In fact, if indie and alternative describes your playlist, this is a great place to be. Subterranean and Chop Shop & 1st Ward are among Chicago's best-loved music venues, and sit right across the street from The Robey. The hotel itself features Café Robey, headed by Chef Kevin McAllister, on the main level, and two rooftop lounges — the popular Cabana Club, an indoor/outdoor cocktail bar with a wading pool, and the 2,100-square-foot Up Room, a lounge with breathtaking views, a fabulous cocktail menu and "The Grotto," a semi-private retreat within the former office building's Art Deco spire. 2018 W. North Ave.
The style maven: Waldorf Astoria Chicago
Neighborhood: Gold Coast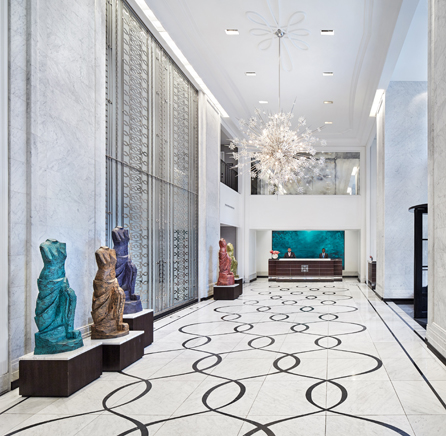 Designed by architect Lucien Lagrange to emulate the grand hotels of Paris in the 1920s, the Waldorf Astoria Chicago is the epitome of opulence. This stylish 215-room, 60-story "chateau" is located in the glamorous Gold Coast neighborhood adjacent to some of Chicago's most exclusive boutiques, restaurants, and nightlife spots. Ranked by US News as one of the Best Hotels in the USA for 2017, the Waldorf Astoria is known for its unrivaled elegance and impeccable service, as well as its enviable art collection. Common areas beckon the discerning traveler with plush velvet couches and glistening chandeliers, while rooms have a modern and luxurious vibe. Guests can take advantage of the huge 14,000 square-foot spa and health club after dining at one of two French restaurants by Michelin Star Chef Michael Mina — Margeaux Brasserie and Petit Margeaux. 11 E. Walton St.
The people person: HI Chicago
Neighborhood: The Loop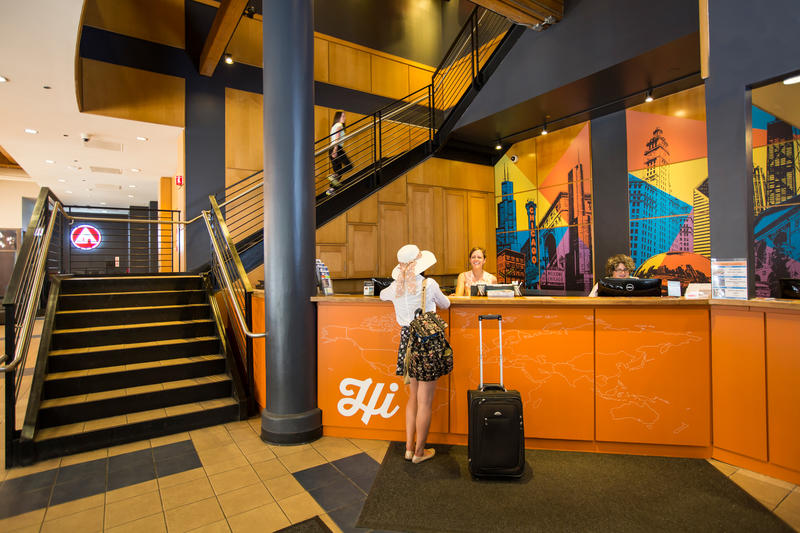 Drop your preconceived notions of what a hostel is and check in to >HI Chicago. Smack dab in the heart of the Loop, this modern, award-winning hostel is the place to bond with fellow travelers from all over the world. Yes, there are dorm bunk beds (340 of them!), but there are also six private rooms with en-suite bathrooms and 71 semi-private rooms with shared bathroom. One of the great advantages of a stay here is that unlike regular hotels, HI Chicago offers a slew of free amenities like tours, live music outings, continental breakfast, a shared kitchen and dining room, and community dinners. 24 E. Congress Pkwy.
Read more about HI Chicago.
The eccentric: Hotel EMC2
Neighborhood: Magnificent Mile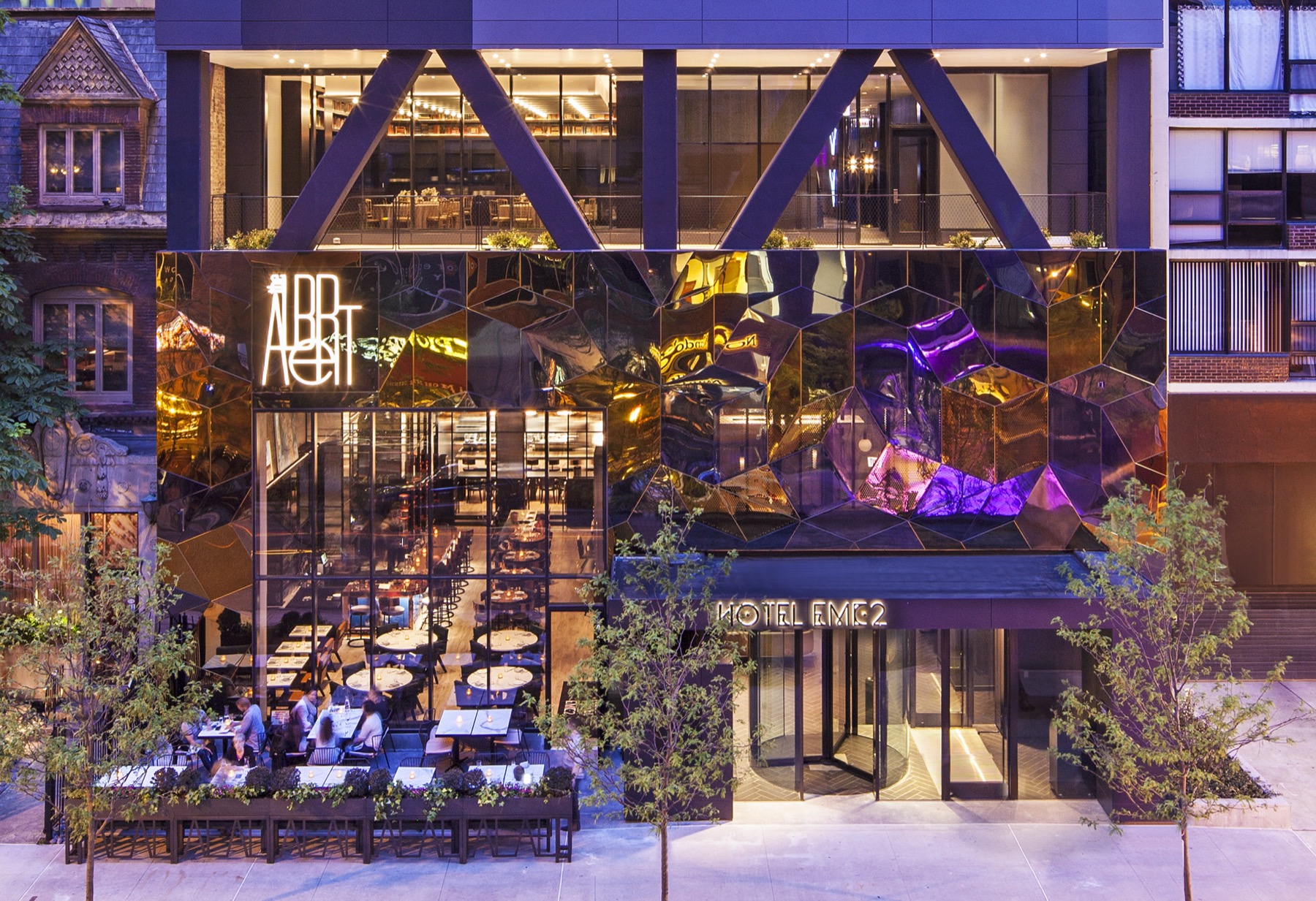 Photo: Michael Kleinberg
Inspired by all things Albert Einstein, Hotel EMC2 is a one-of-a-kind boutique hotel situated in the heart of the famed Magnificent Mile Shopping District and within walking distance of Chicago's great attractions, shopping (did we mention The Mag Mile?), and dining (lots and lots of dining). This progressive hotel strives to meld art and innovation. Each room is equipped with an Amazon Echo allowing guests to ask Alexa where to eat and what to do in Chicago. Plus Leo and Cleo, the hotel's robots (yes, you heard that right), greet guests as they arrive, and also journey from floor to floor fulfilling every room service requests. 228 E. Ontario St.
The traditionalist: The Ambassador Chicago
Neighborhood: Gold Coast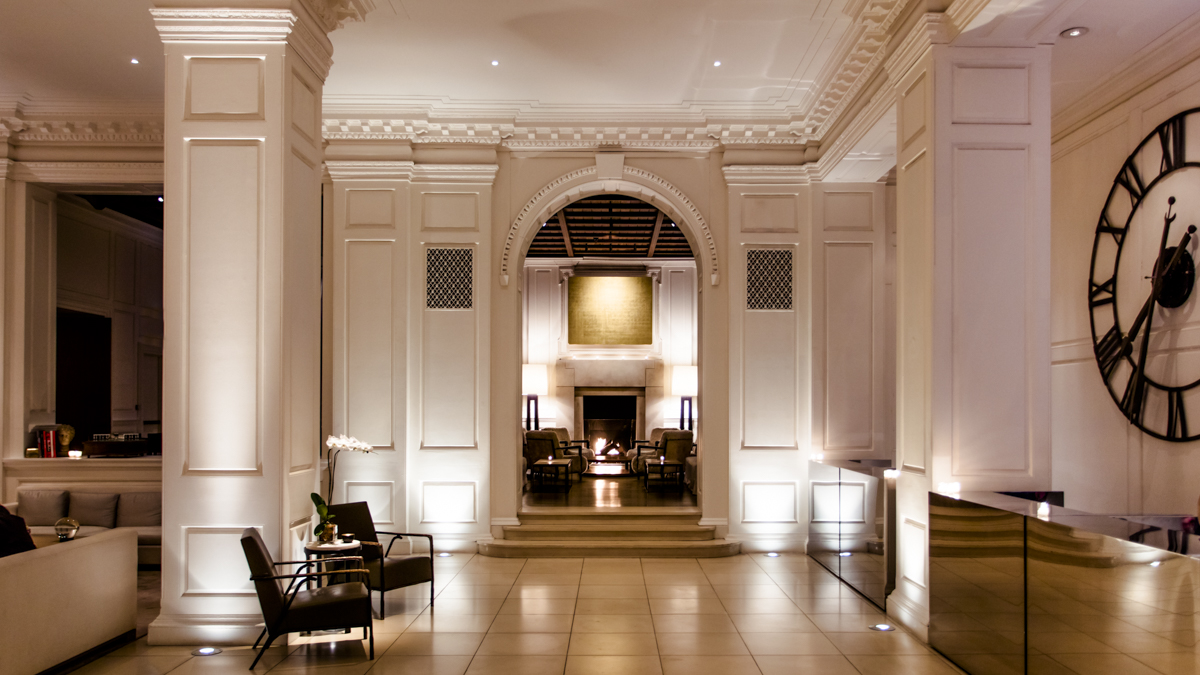 Dating back to 1926, The Ambassador Chicago is said to be the city's original boutique hotel. It's situated on a residential street among the mansions of the upmarket Gold Coast neighborhood, and has been a destination for film stars, fashion icons, politicians, and celebrities of every ilk for decades. Each of the hotel's 285 spacious guest rooms and suites are individually furnished with impeccable taste and a mind for functionality. Purchased by Journal Hotels in 2016, a reimagined Ambassador Chicago continues a tradition of swish experiences and faultless hospitality. 1301 N. State Pkwy.
The cool kid: Ace Hotel Chicago
Neighborhood: West Loop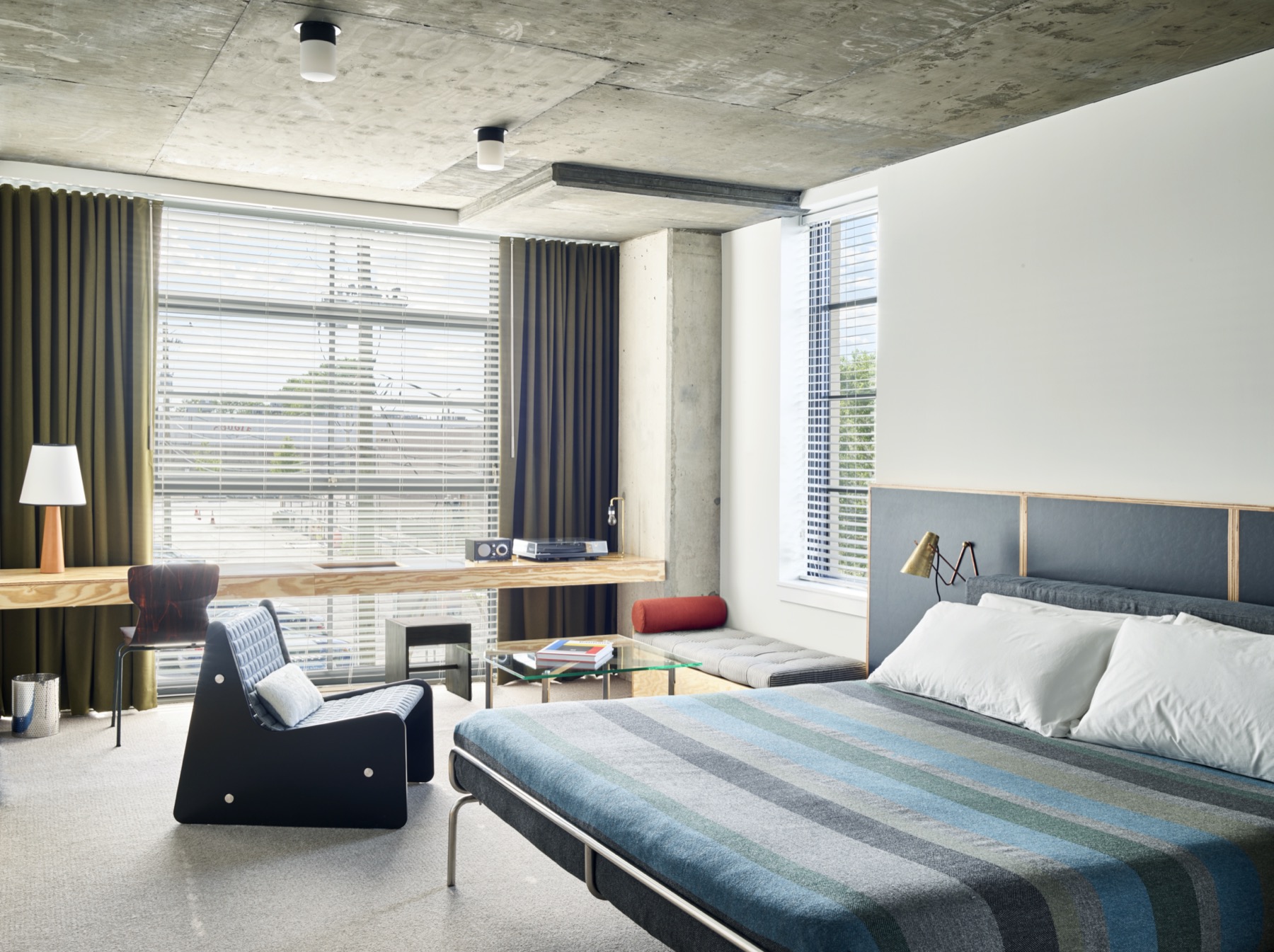 Ace Hotel Chicago, in the Fulton Market district of the West Loop, has cool written all over it. The boutique hotel has 159 rooms that meld utilitarian design with Midwestern craftsmanship. The aesthetic pays homage to the neighborhood's industrial pedigree and the turn-of-the-century building itself, which was once home to an Italian-American cheese-making company. Rooms offer great skyline views and pride themselves on fun, quirky experiences that ensure there's never a dull moment. In fact, most have either a turntable with curated vinyl selection or an acoustic guitar for late-night strumming. Within walking distance of some of the best food in the city (the West Loop is home to the famed Randolph Street Restaurant Row), the Ace also has its own restaurant, City Mouse, offering up local, seasonal food, a Stumptown Coffee Roasters café, and a rooftop bar, Waydown, with amazing city views and cocktails. 311 N. Morgan St.
The bookworm: The Publishing House
Neighborhood: West Loop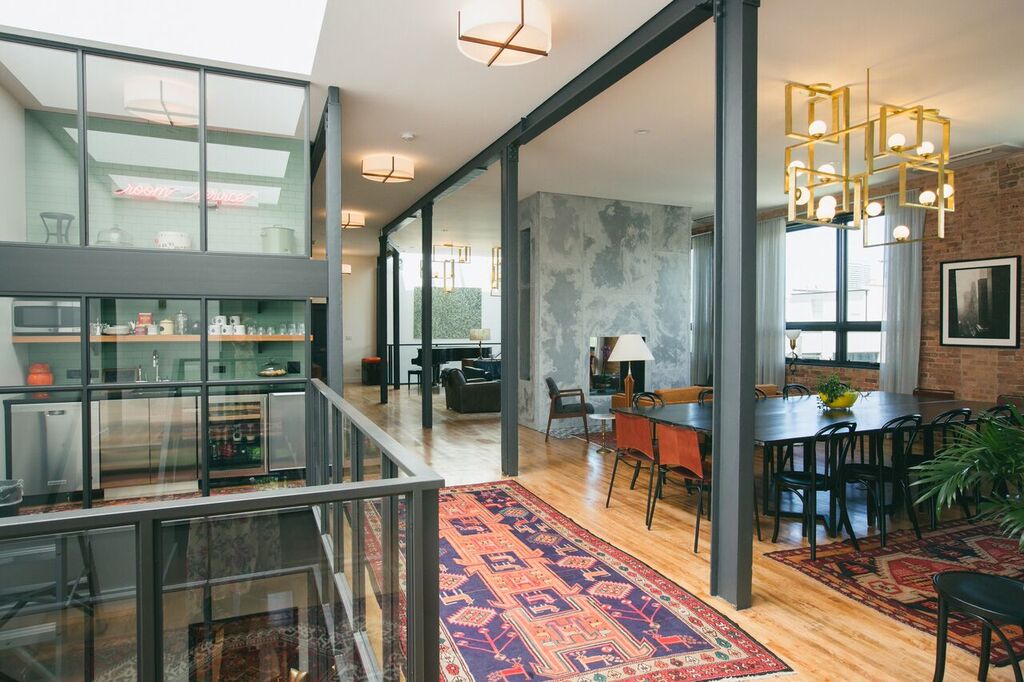 Located in the hot West Loop, The Publishing House marries urban industrial style with bed and breakfast coziness, making it a great home away from home. Housed in the historic 110-year-old former Free Methodist Publishing House, each of the 11 creatively appointed bedrooms is named for a Chicago-inspired writer. For instance, The Sinclair is stocked with copies of Upton Sinclair's The Jungle, while The Audrey is named for Audrey Niffenegger, author of The Time Traveler's Wife. The common areas include a living room, kitchen and library, with a complimentary laser printer, workspace, and headphones. Best of all, each room is equipped with a book associated with its namesake. Don't worry about starting something and not finishing it. You always have the option of tacking the book onto your hotel bill and taking it home with you. 108 N. May St.
The sports fan: Hotel Zachary at Gallagher Way
Neighborhood: Lakeview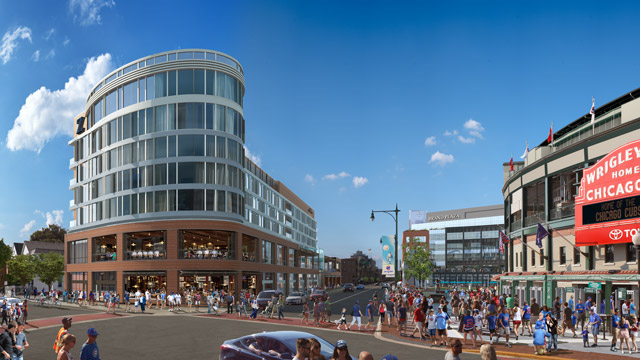 The Hotel Zachary at Gallagher Way is a dream come true for baseball junkies and Chicago Cubs devotees in particular. Inspired by Chicagoan Zachary Taylor Davis, the architect behind Wrigley Field, the hotel sits right across the street from the legendary ballpark, one of the oldest in the country. Since Wrigley Field is located right in the heart of the Lakeview neighborhood, a stay at Hotel Zachary also places you slap bang in the middle of a sports bar mecca. Rooms are at once stylish and comfortable, and the hotel dining options unparalleled. Chicago favorites and mainstays Big Star (gourmet tacos), Smoke Daddy (mouthwatering BBQ), and West Town Bakery & Tap (foodie-centric baked goods and diner dishes) are among the many eateries that will tempt you all day long. 3630 N. Clark St.