As the seasons change in Chicago, fall welcomes cooler temperatures, colorful leaves, and a jam-packed event calendar for Chicago sports fans.
From a long-standing rivaled NFL season kickoff to a well-deserved victory tour by the U.S. Women's National soccer team, our city's love of sports is on full display all season long. Here are some top picks for can't-miss Chicago fall sporting events.
NFL Season Kickoff & Kickoff Experience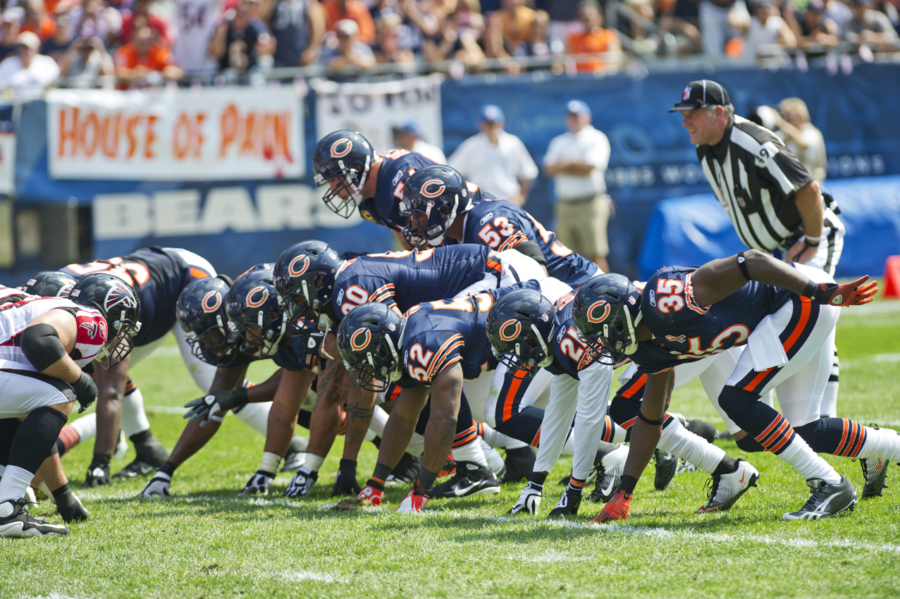 This year's NFL regular season kickoff is one for the ages. The first game of the 2019 season will be held at historic Soldier Field between long-time rivals Chicago Bears and Green Bay Packers. This year's kickoff is extra special as 2019 marks the 100th season of both the NFL and the Chicago Bears.
While tickets to the game may be hard to come by, Chicago Bears fans will be able to bleed blue and orange at the free NFL Kickoff Experience at Grant Park. This event is open to the public and includes autograph sessions with legendary Bears players, photo opportunities with the Vince Lombardi trophy and all 53 Super Bowl rings, a free concert featuring Meek Mill and Meghan Trainor, and a massive viewing party for the big game.
NFL Kickoff Experience
Date: Thursday, Sept. 5
Location: Grant Park, 337 E. Randolph St.
Start time: Gates open at 12 p.m.
Tickets: Free admission
NFL Season Kickoff
Date: Thursday, Sept. 5
Location: Soldier Field, 1410 Museum Campus Dr.
Start time: 7:20 p.m.
Tickets: Purchase resale tickets on Ticketmaster
Chicago Football Classic at Soldier Field
This year marks the 22nd anniversary of the Chicago Football Classic, a not-for-profit organization that provides scholarships for students attending historically black colleges and universities across the country. This year's game and cultural celebration at Soldier Field is a matchup between the Howard University Bison and the Hampton University Pirates. The event also features a vendor marketplace, high school battle of the bands, pep rallies, a college fair and much more.
Date: Saturday, Sept. 14
Location: Soldier Field, 1410 Museum Campus Dr.
Start time: 3:30 p.m.
Tickets: Starting at $20, tickets can be purchased on Ticketmaster
U.S. Women's National Team Victory Tour
It was a thrilling summer for U.S. Women's Soccer fans as the world watched the team sweep away the competition at this year's 2019 World Cup. As part of the team's victory tour, the team national champs take on the Korea Republic at Chicago's Soldier Field. The game will take on extra meaning as Chicago is home to the U.S. Soccer Federation. Additionally, this game will be the final match for Coach Jill Ellis.
Date: Sunday, Oct. 6
Location: Soldier Field, 1410 Museum Campus Dr.
Start time: 1 p.m.
Tickets: Purchase on Ticketmaster
Bank of America Chicago Marathon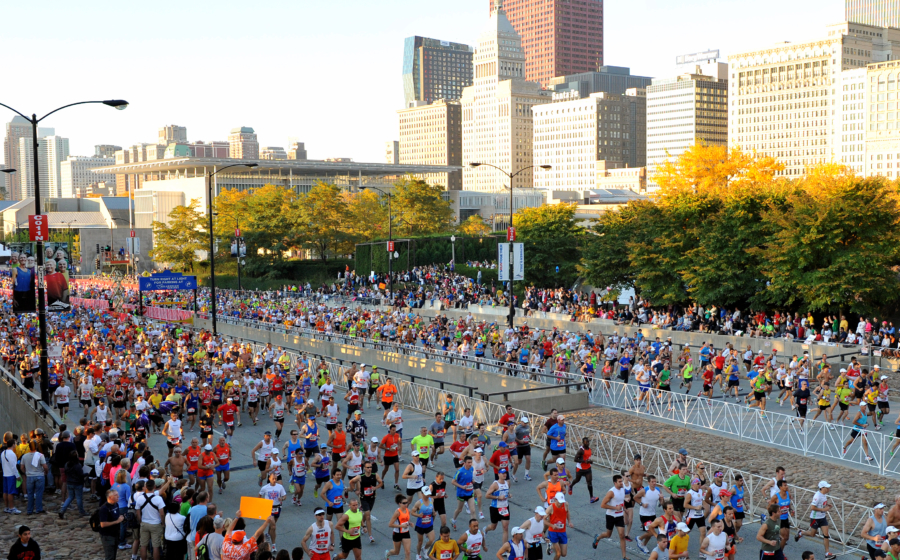 Once October hits in Chicago, runners around the world gather in the city for marathon weekend. The Bank of America Chicago Marathon brings in more than 45,000 runners, from elite athletes to first-time marathoners. The race, one of the major world marathons, is a thrilling spectacle for runners and spectators alike. Catch all the action on the 26.2-mile course that winds through 29 different neighborhoods. Check out the route and spectator viewing areas, and download the official marathon mobile app for live race day runner tracking.
Date: Sunday, Oct. 13
Location: Grant Park, 337 E. Randolph St.
Start time: 7 a.m.
Tickets: Free to watch