Chicago's outdoor attractions, restaurants, parks, and more are currently open with new safety precautions, limited capacities, and contactless entry options.
There's nothing more important to us than your health and safety. The city continues to closely monitor the COVID-19 situation, while introducing health and safety measures to protect Chicagoans and visitors.
Chicago is now in Phase Four of the city's reopening plan, with some additional mitigations. Social distancing and face coverings are required whenever possible. Learn more about what's open in Chicago below.
What's open in Chicago?
Restaurants & bars
Chicago bars and restaurants are open for outdoor seating and carry-out/delivery services with appropriate safety measures. Indoor seating is temporarily closed at all bars and restaurants.
All restaurants and bars are currently closed from 11 p.m. to 6 a.m. each day until further notice.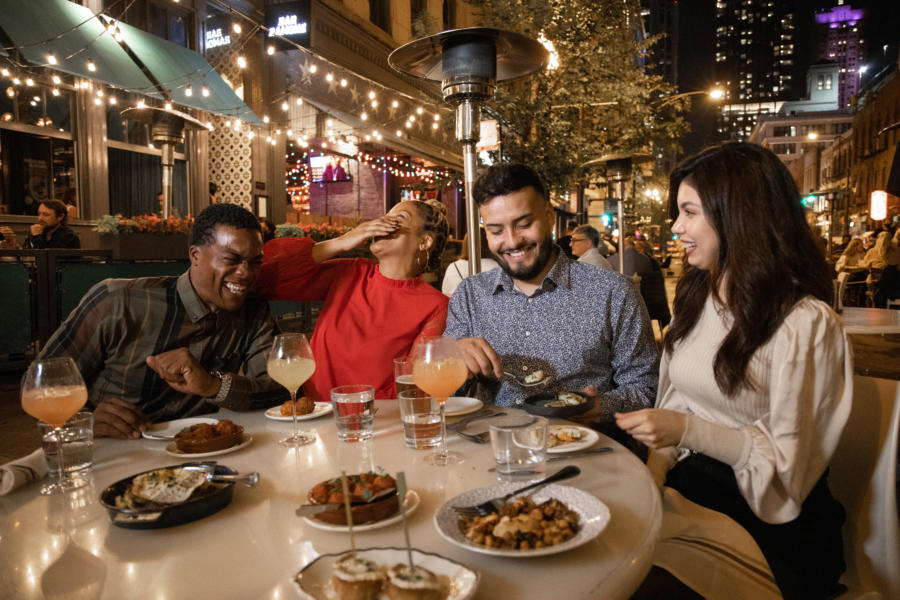 Required: Diners can have up to six people per table for up to two hours. Customers must wear masks when not seated, while interacting with waitstaff and other employees, when food and beverages are brought to the table, and when picking up carryout orders.
Encouraged: Contactless payments and pickups are recommended. Customers are encouraged to make reservations ahead of time and remain outdoors or in their vehicles while waiting to be seated.
Tours & attractions
Chicago's tours and outdoor attractions are open to enjoy with new safety and social distancing practices. Check out all open tours and attractions: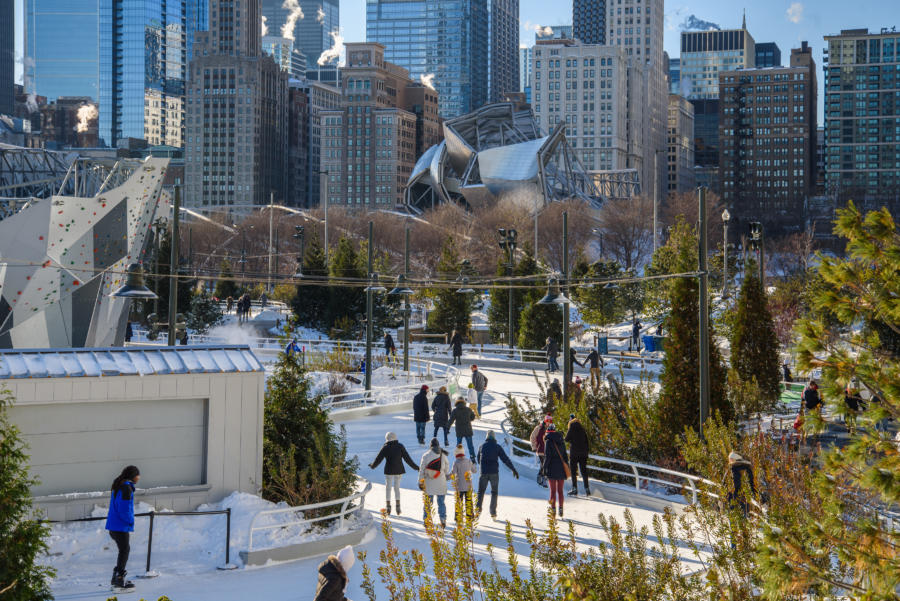 Required: All individuals must wear masks/face coverings over nose and mouth (exceptions can be made for people with medical conditions or disabilities that prevent them from safely wearing a face covering). Physical distancing is encouraged. Check with tour or attraction for additional health and safety guidelines.
Parks & gardens
All Chicago parks (except all beaches and parks east of Lake Shore Drive) are open to enjoy:
The Lakefront Trail is open for exercise and transit (walking, running, biking, etc.) with safe social distancing
The 606 is open for exercise and transit (walking, running, biking, etc.) with safe social distancing
Millennium Park is open, some amenities and attractions remain closed
Maggie Daley Park is open, including the Skating Ribbon
The Chicago Riverwalk is fully open to the public
Chicago Botanic Garden is open to the public
Morton Arboretum is open with some restrictions
All lakefront parks west of Lake Shore Drive are opened to the public, including Lincoln Park, Grant Park, Burnham Park, Harold Washington Park, and Jackson Park, as well as the Jackson Park Golf Course and Diversey Driving Range. All parks and beaches east of Lake Shore Drive remain closed.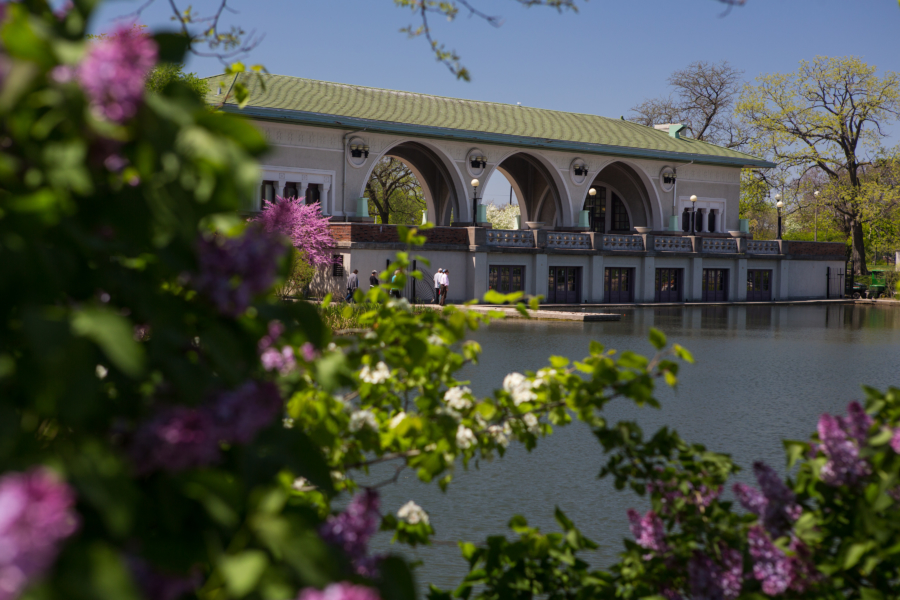 Required: Everyone in the parks or participating in outdoor attractions are required to wear facial coverings at all times. Limit gatherings to no more than 10 individuals and maintain physical distancing. Runners, joggers, bikers and walkers should maintain at least 6 feet distancing while exercising.
Shopping
Both essential and non-essential retail are open. Indoor capacity is limited to allow for social distancing.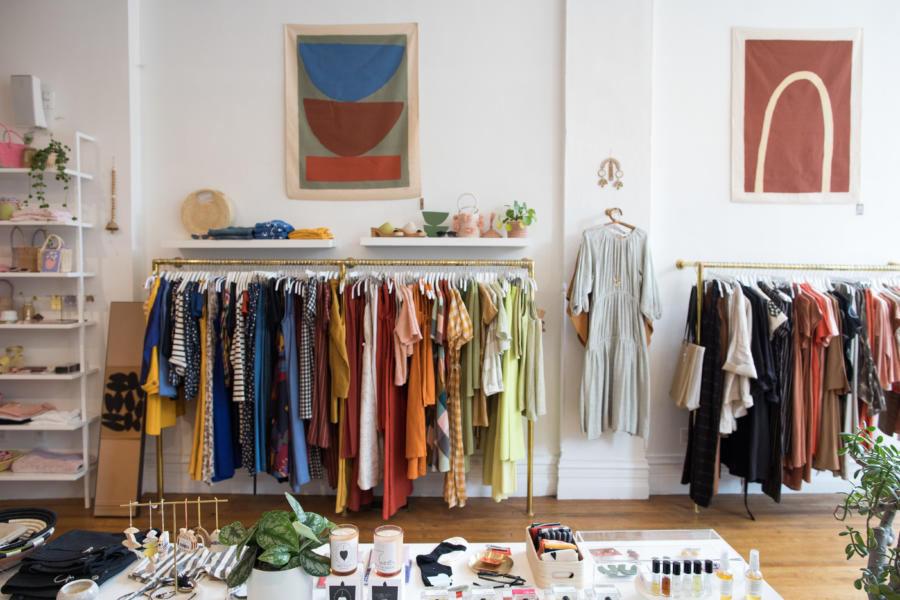 Required: All employees and customers must wear masks at all times.
Encouraged: Physical distancing, contactless payments, and use of hand sanitizers when provided.
Hotels/lodging
Chicago hotels and accommodations are open. Check out the latest hotel special offers for deals and discounts.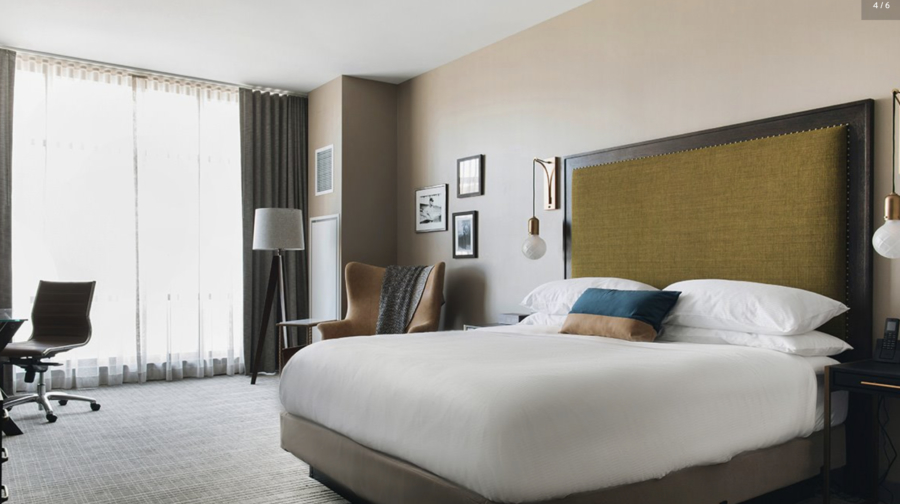 Required: Face coverings are required for guests and employees in all common areas.
Encouraged: Physical distancing and mobile check-ins/outs are encouraged.
Museums
Chicago museums and cultural institutions are reopening with limited capacity beginning Jan. 18, 2021. Check back soon for updates.
Theatres & music venues
Chicago's music/performance venues and movie theatres are reopening with limited capacity beginning Jan. 18, 2021. Check back soon for updates.
Salons, childcare, and more
Personal services (e.g. hair/nail salons, barbershops, tattoo parlors)
Public transit, regional transit, taxis and rideshare
Gyms and fitness centers
Childcare centers and family childcare
Libraries and other city services
Places of worship
Office-based jobs, professional services, and real estate services
Hospitals, dentists, and community mental health centers
What is Phase Four in Chicago?
The goal of Phase Four of the Protecting Chicago plan is to continue cautiously reopening the city, while ensuring the safety of residents and visitors. Guidelines include:
Meetings, events, and social gatherings are temporarily limited to 10 people or less (indoors and outdoors)
Outdoor dining, carryout, and delivery are allowed. Indoor dining is temporarily restricted at all bars and restaurants.
Indoor museums, cultural institutions, and performance arts centers are currently open with limited capacity.
Gyms are open with limited capacity and all patrons must wear masks.
Social distancing and face coverings are required whenever possible.
Advanced ticketing/reservations are encouraged whenever possible.