At times, it can feel like Chicago is the most Irish city in the country. While apparently there are places with larger Irish populations, there's an undeniable pride in Chicago that has to be experienced to be believed.
One of the best displays of this pride is in our St. Patrick's Day celebrations — the downtown parade is consistently one of the largest in the world — and that doesn't even count the equally formidable North and South Side parades. This year, the holiday falling on a Sunday means that the weekend is absolutely jammed with activities. Here's a few of the many events worth checking out. Sláinte!
1. Chicago river dyeing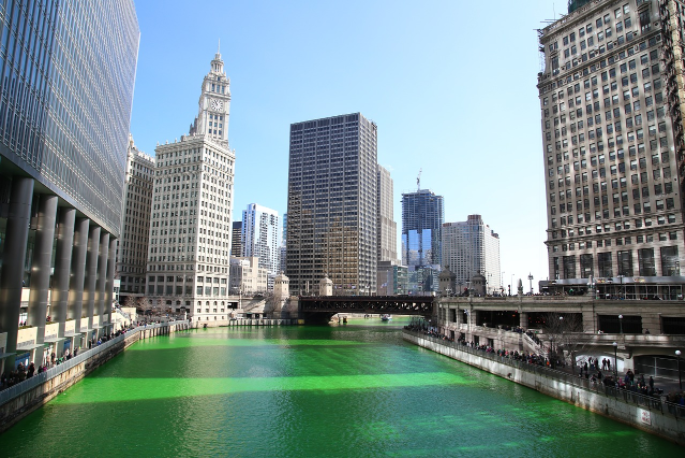 There's nothing in the world like seeing this city get dressed up for St. Patrick's Day. And the crown jewel of this costume is the river's emerald glow for the big day.
The important facts for anyone to know: 1. The dye originally had a functional use. In 1961, it was being used to avoid leaks into the river, when the plumber's union manager realized it was the perfect shade of emerald green. 2. It's eco-friendly, but the exact formula is a closely guarded secret. 3. The boats will start dyeing at 9 a.m., and the dye only lasts for about five hours — so get there early to get a good spot. Wacker and LaSalle Street.
2. Chicago St. Patrick's Day Parade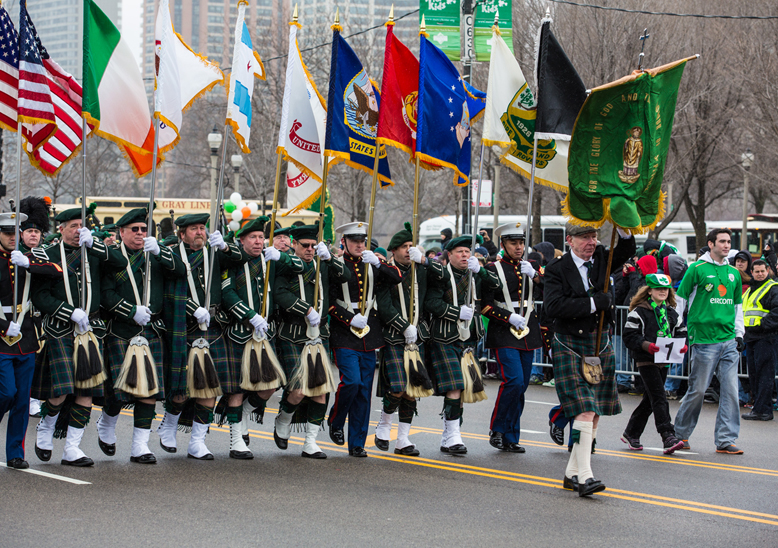 Although the river dyeing is quite the spectacle, it's got nothing on what's going on in the streets. The 64th Annual St. Patrick's Day Parade will feature more than 100 entries, including dancing troupes, traditional Irish bands, school marching bands, the parade queen and more.
Just make sure pick out some prime real estate ahead of the noon kickoff — an estimated 800,000 people will be lining the parade route to celebrate alongside you. Columbus Drive from Balbo Drive to Monroe Street
3. Leprechaun Leap 5K/8K
Earn that corned beef dinner by starting your weekend off with a 5k or 8k run. A race that's been going strong for 18 years, the Leprechaun Leap (also called the St. Paddy's Day 5k/8k) has a lakefront course where runners can picture themselves jogging the shores of the Emerald Isle. Participants are encouraged to dress up in their finest Irish flair. All runner get a commemorative shirt and an invite to the post-run party at a local bar. 2410 N Cannon Drive
4. St. Patrick's Day cruises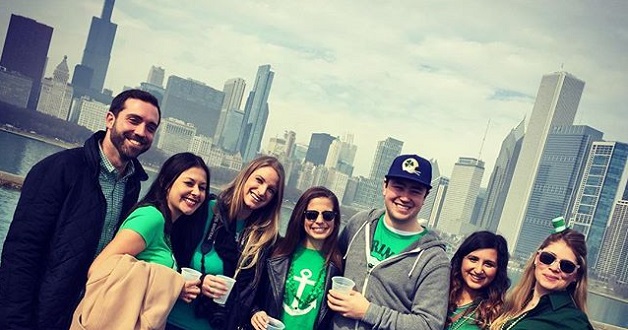 If you want to be up close and personal for the dyeing of the river, there's no better way to experience it than being on the river yourself. Wendella boats offers an early cruise at 8:30 a.m. on the big day, so that you can be in the water and ready to celebrate the moment the dye is dropped. If you're aiming to raise a pint on the trip, the package comes with three drink tickets included in the price.
If that's a bit early for you, there's also a lunch cruise by Spirit of Chicago and a dinner cruise with Mystic Blue — both serving up Irish favorites and plenty of green beer on the waters of Lake Michigan.
5. St. Patrick's Day festival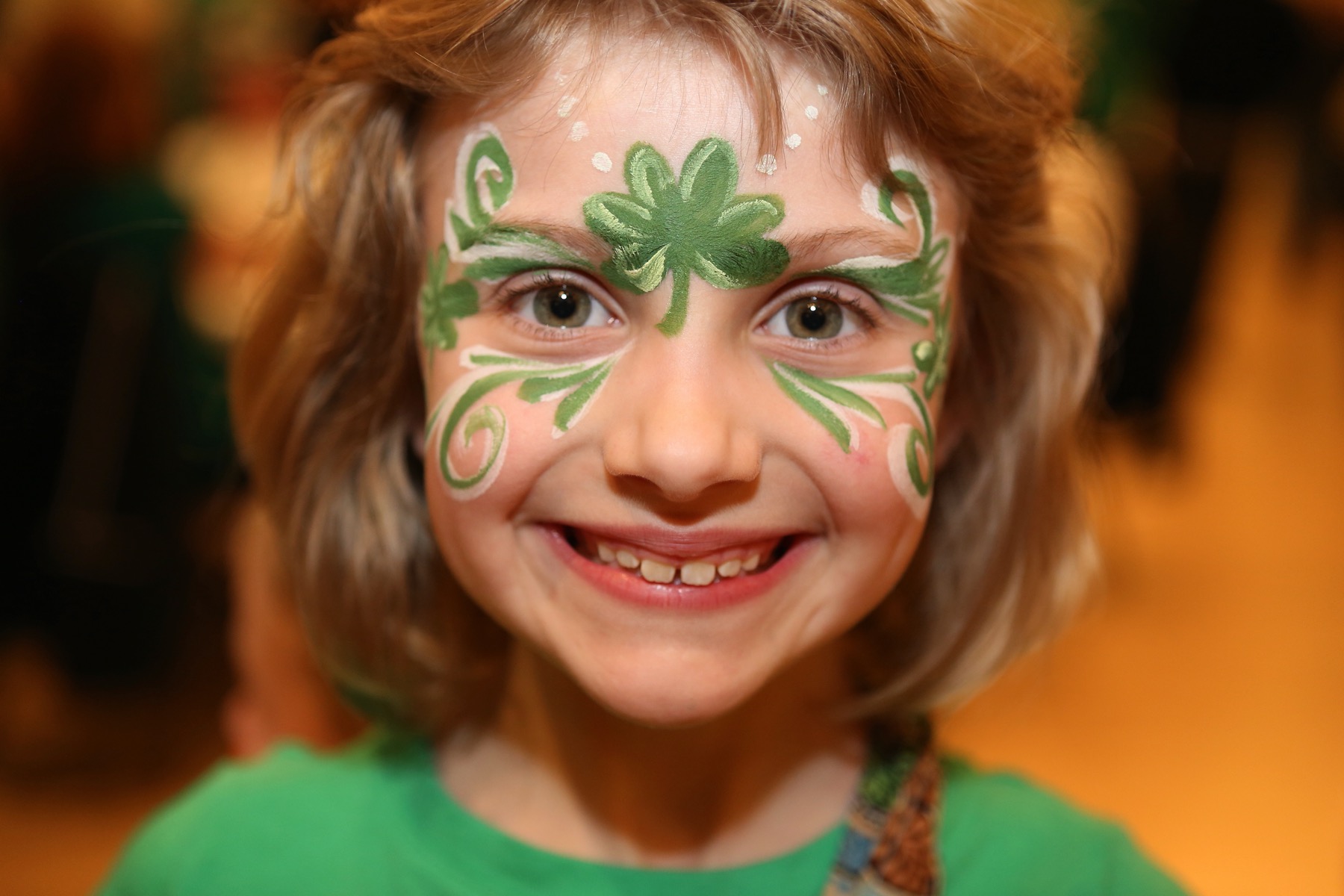 If you're looking for some all-ages festivities, then head over to the Irish American Heritage Centerfor every kind of Irish entertainment your heart could ever want. For $12, you can see performances from the Trinity Irish Dancers, Shannon Rovers, The Chancey Brothers, and even the Wiggleworms for some wee-one entertainment (kids 12 and under are free). Food, drink, and Irish crafts will all be available for purchase as well. You can even nerd out in their museum, with genealogy workshops and Irish language lessons (although don't have too many pints before you try the latter). 4626 N. Knox Ave.
6. South Side Irish Parade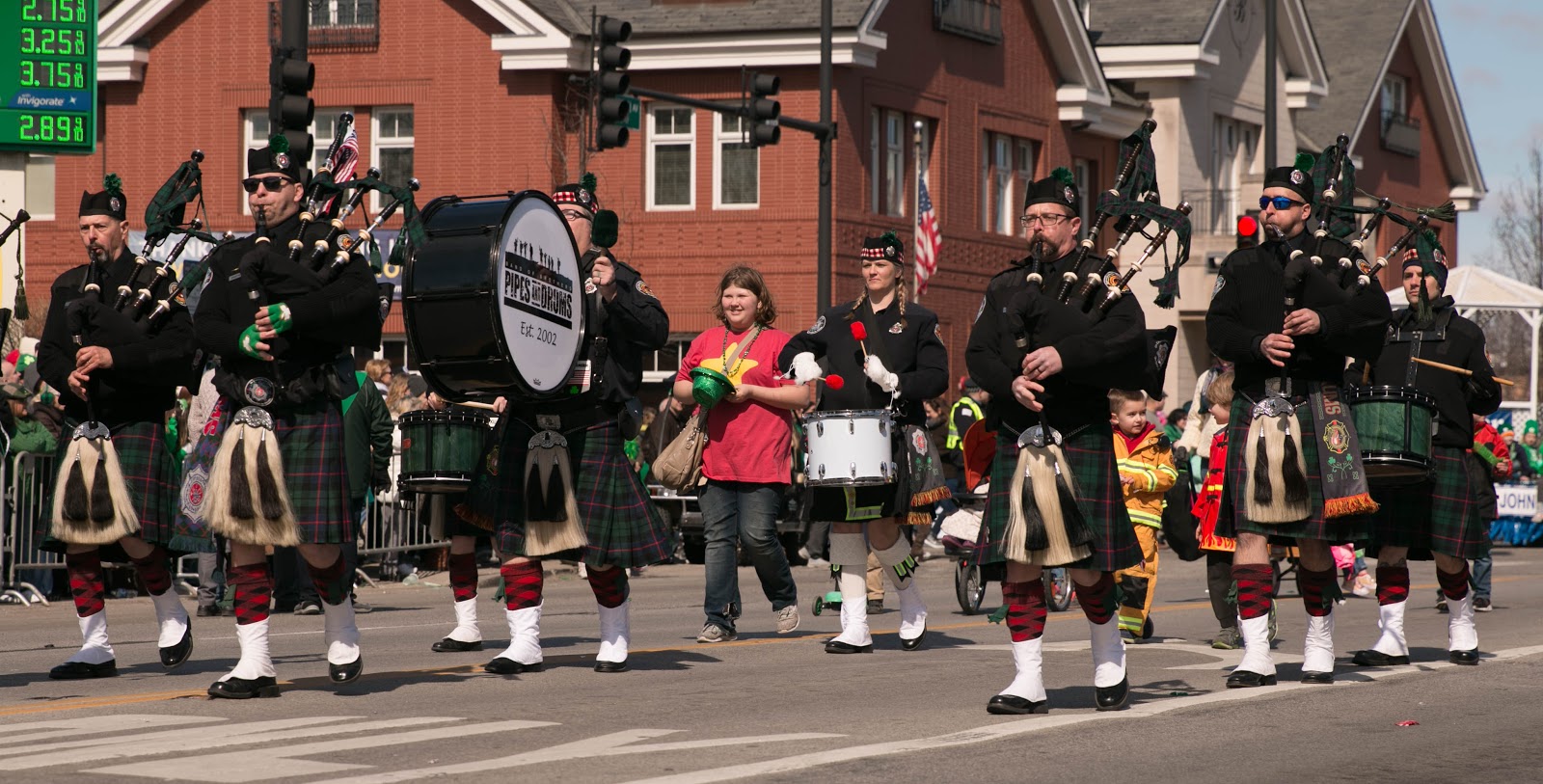 There are Irish in every corner of Chicago, but few have quite as as much fun as the South Side Irish. When the official St. Patrick's Day Parade was moved from 79th Street to downtown in 1960, families took to the streets in an impromptu "parade." The celebration grew from a single buggy proclaiming "Bring Back St. Pat's" into a massive annual event that draws hundreds of thousands of spectators to the Beverly neighborhood. This year, the parade will feature Honor Flight Chicago as the Grand Marshall, celebrating the organization's goal of sending senior war veterans on a trip to Washington D.C. 1227 W. 18th St.