Chicagoans love their sports, which means there's plenty of games, matches, events and more to keep you cheering all winter long.
Chicago sporting events this winter
Saturday, Nov. 3, 2018
Soldier Field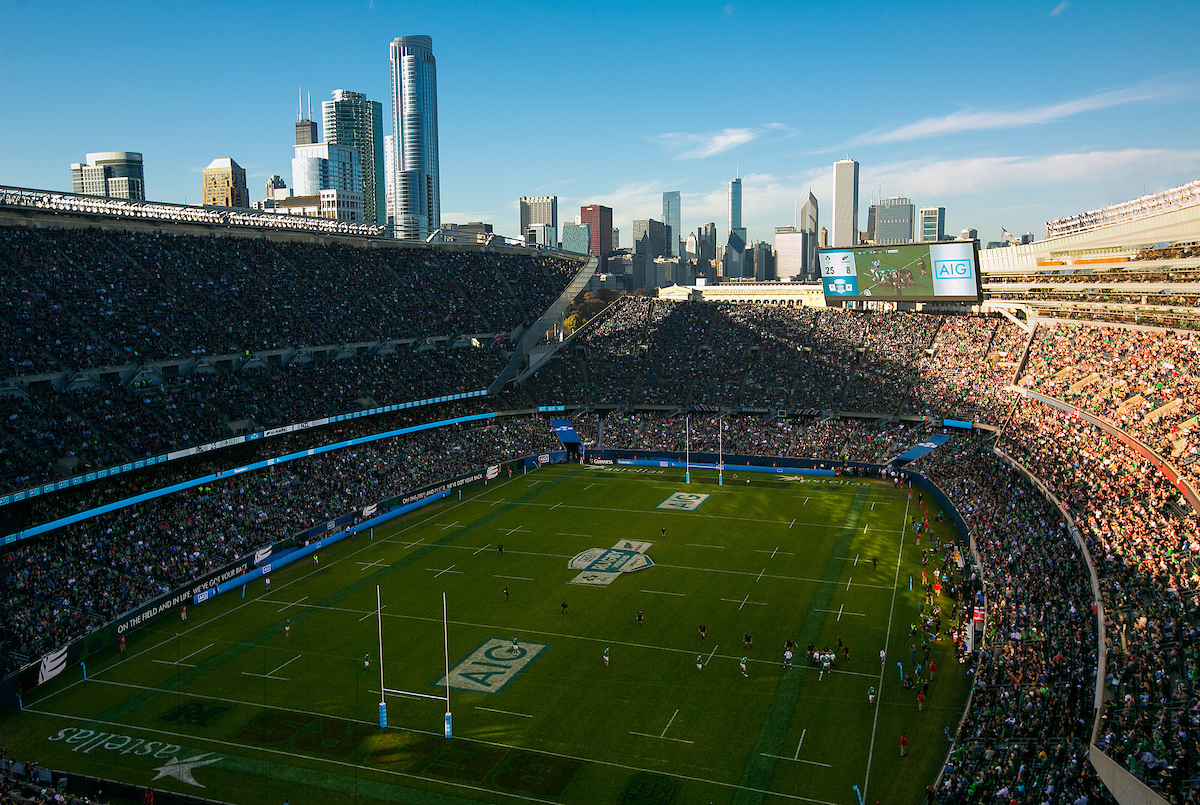 The Rugby Weekend returns to Chicago with a much-anticipated tripleheader. The marquee match will feature rivals Ireland and Italy. Then the reigning women's World Champion New Zealand Black Ferns will face the USA Women's Rugby Eagles, with the New Zealand Maori All Blacks and USA Rugby Eagles finishing the day.
Friday, Nov. 2 – Sunday, Nov. 4, 2018
Allstate Arena
The Allstate Arena will be invaded by Monster Jam trucks, ATVs and Speedsters for the Chicago installment of the Monster Jam Triple Threat Series.
Saturday, Dec., 22, 2018
United Center
The CBS Sports Classic will feature four of the most elite college basketball teams in the NCAA. The back-to-back matchups include UCLA vs. Ohio State and UNC vs. Kentucky.
Wednesday, Dec. 26, 2018
Allstate Arena
Wrestling superstars will spar at this live event at Allstate Arena. The six man tag team match will feature AJ Styles, Samoa Joe, Becky Lynch and more.
Tuesday, Jan. 1, 2019
Notre Dame Stadium
Two of the most historic NHL teams will face off outdoors for the first time at the NHL Winter Classic. The game takes place in nearby South Bend, Indiana, but there's plenty of transportation and party buses to bring fans from Chicago to the picturesque Notre Dame campus.
Saturday, Jan. 12, 2019
Allstate Arena
The top 35 professional bull riders in the world will compete against fierce, bucking bulls at this edge-of-your-seat event. The two-hour show will include pyrotechnics, explosions, and flames to really keep your heart pounding.
Wednesday, March 13 – Sunday, March 17, 2019
United Center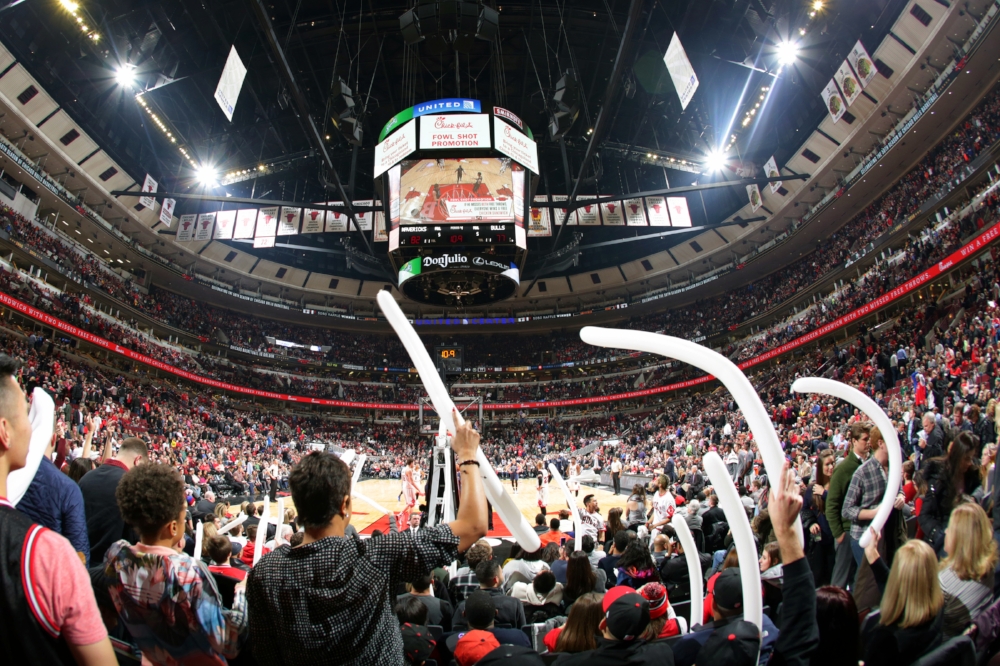 Chicago will host this high-stakes tournament for the 10th time this year. The event kicks off March Madness and pits 14 college basketball teams against each other as they battle for a spot in the NCAA Tournament.
Want to stay indoors? Head to the Chicago Sports Museum for a mind-boggling display of local athletic memorabilia. Experience virtual reality simulations, relive famous (and infamous) local sporting moments, and admire an impressive array of Cubs World Series relics.
Chicago sports teams to watch in the winter
A dip in the temperature is no match for our fans' spirits. Join us in rooting on our hometown teams all winter long.
Regular season Sept. 9 – Dec. 30, 2018
Soldier Field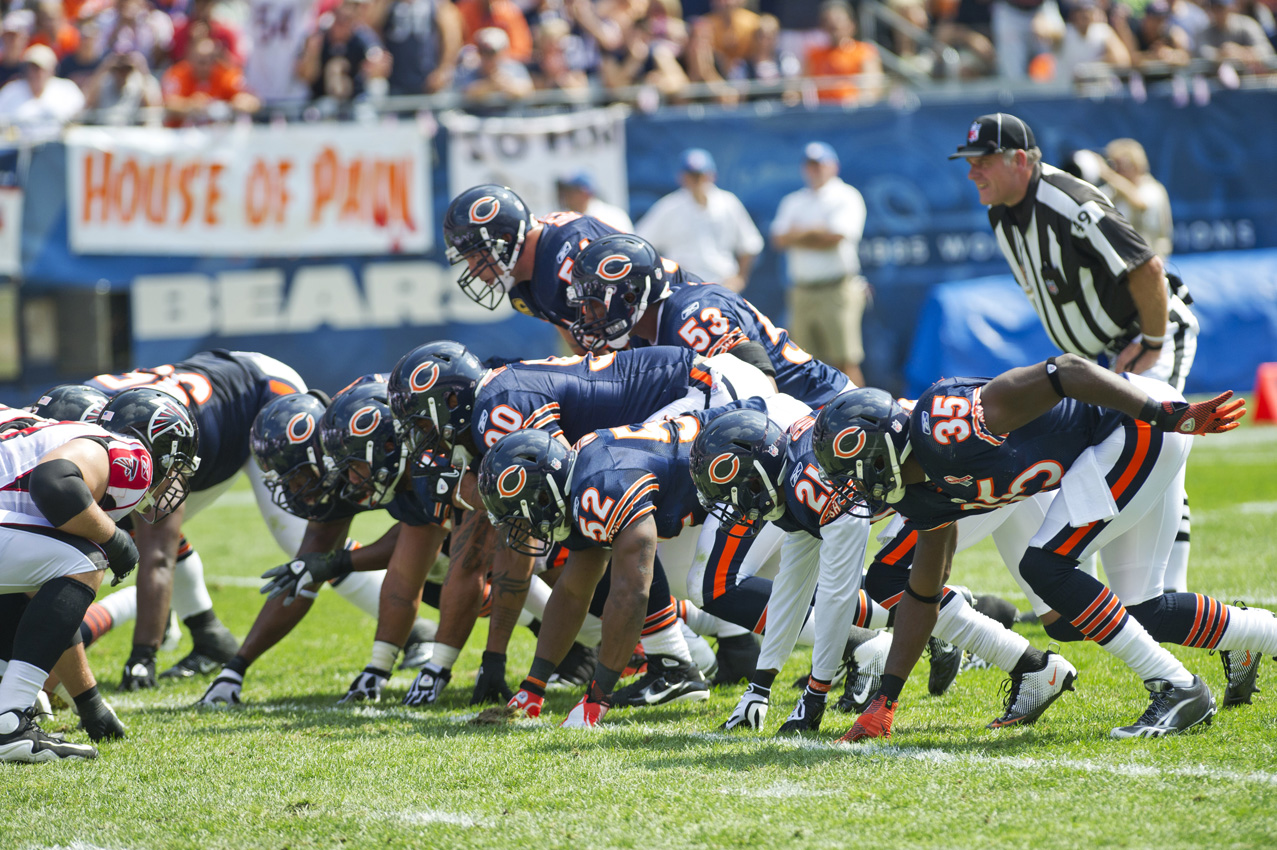 Catch the city's NFL team make their playoff push at historic Soldier Field. Don't miss tailgating in the surrounding lots before the game — and make sure to bundle up.
Regular season Oct. 18, 2018 – April 10, 2019
United Center
The world-famous Chicago Bulls play a packed winter schedule at the United Center. Keep an eye out for fun theme nights and giveaways throughout the season.
Regular season Oct. 4, 2018 – April 6, 2019
United Center
With three Stanley Cup wins in the past eight years, the Blackhawks have built a hockey dynasty in Chicago. Get ready to cheer loud and sing along to "Chelsea Dagger", the team's goal song.
Regular season Oct. 20, 2018 – April 14, 2019
Allstate Arena
This professional ice hockey team offer fun and affordable entertainment at the Allstate Arena. It's a great spot to bring the whole family and watch future NHL players in action.