One of the best ways to get to know a city is by walking around and learning about it on foot. That being said, it also helps to have a guide who's knowledgeable and can give you information from an insider's point of view (and places to check out once the tour is over). Here are six of Chicago's best walking tours:
1. Chicago Food Planet
If you came to Chicago hoping to taste our signature hot dog, deep dish pizza, and other culinary delicacies, you may want to check out a walking tour led by Chicago Food Planet. Tours are organized by the neighborhood in which they take place, so choose accordingly. The Loop has some amazing food options, but there's so much more to explore in Chicago's diverse neighborhoods a little more off the beaten path!
Tours are offered March through November starting at 11 a.m. Days and location vary based on tour type. Duration ranges from 2 to 3.5 hours. Adult tickets start at $35 and include the price of food tastings.
2. Tastebud Tours

Looking for a tour that satisfies your need for Chicago delicacies while simultaneously teaching you about our fine city's history? Tastebud Tours recently started offering a World's Fair-themed tour where patrons learn more about this exciting and revolutionary time (which is represented by one of the stars on the Chicago Flag!). The tour is led by beloved society member of the past, Bertha Palmer, in character (and dress) for the entire tour.
Tickets cost $78 and include the price of your food and entertainment. Tours last about 3 hours and run Friday & Saturday from May until October.
3. Chicago Architecture Center's Walking Tours

Besides food, Chicago's also known for it's awe-inspiring architecture, with works from greats like Daniel Burnham and Frank Lloyd Wright. The Chicago Architecture Center is the undisputed authority on the matter, and offers a number of diverse walking tours highlighting marvels around the city.
Tours are 1.5 – 2 hours long. Tickets start at $15 per person.
4. Bizarre Bucktown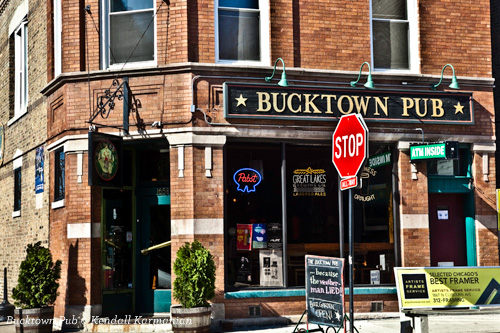 The Bizarre Bucktown walking tour combines history with a little bit of magic, with a tour guide who's easy to love, and a neighborhood local. You'll walk for about a mile over 90 minutes with a small group and learn about the history, mystery and ghosts of Bucktown. Even see some of the haunted sites including Bucktown Pub! Coming soon – the Bizarre Wicker Park walking tour! Stay tuned. He's also created a self-guided walking tour based The 606 walking path that opened in the neighborhood last June.
Tours are available Wednesday – Saturday. Ticket are $15 per person and must be purchased in advance.
5. Chinatown Walking Tour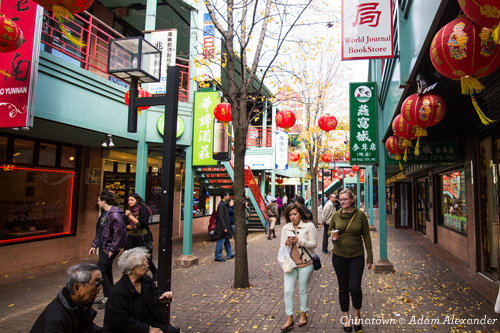 Several large cities around the United States (and the world) have their own Chinatown neighborhoods: San Francisco, New York, and of course… Chicago. The Chicago Chinese Cultural Institute leads various tours around the neighborhood, with a focus on culture — and food!
Public walking tours are offered Memorial Day – Labor Day on Friday, Saturday and Sunday at 10 a.m. Tours are one hour long and cost $10 per person.
6. Chicago Crime Tours
Chicago has a very decorated past, including some trouble with authority. One needn't look farther than the various speakeasies that were maintained in the past. But not everyone broke the law over something as innocent as wanting a drink. Chicago was also home to gangsters like Al Capone and John Dillinger. Take a walk on the wild side with Chicago Crime Tours.
Tours are offered daily at 10 a.m., 12 p.m. & 2 p.m. with additional tours at 4 & 6 p.m. on Friday & Saturdays. Tickets cost $39.95. Tours last about 90 minutes.