The City of Chicago and the State of Illinois have placed restrictions on many events and businesses to prevent the spread of COVID-19. We strongly recommend confirming the status of attractions and upcoming events by reaching out directly to the attraction, venue, or ticket provider before proceeding.
The city of Chicago has been shaped by a long line of bold, pioneering women, and Women's History Month is the perfect time to reflect on that legacy. All month long, you'll find a packed calendar of events honoring women in the arts, music, politics, food, and beyond. And throughout the year, the city is full of attractions and historic landmarks that celebrate the contributions of local women past and present. 
Here's a roundup of events and attractions to celebrate Women's History Month and International Women's Day in Chicago.
Women's History Month events in Chicago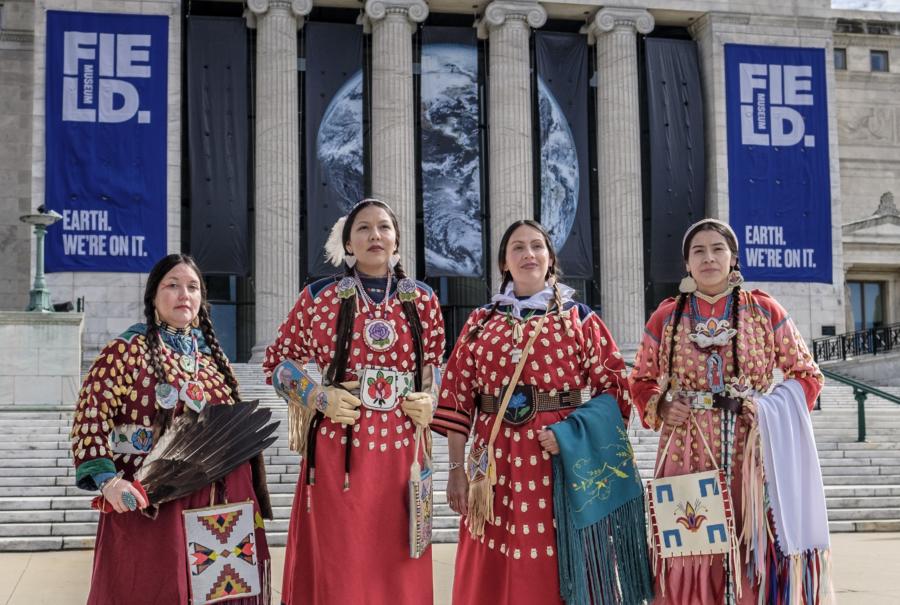 Badass Women of Chicago storytelling event: Join Chicago Detours for an evening of untold stories about Chicago's most badass ladies, from an LGBTQ icon to the "First Lady of the Black Press". March 20, 7:30 p.m., Sleeping Village, $12 in advance/$17 at the door
International Women's Day Edgewater Crawl: Come out and support women-owned businesses in Chicago's Edgewater neighborhood, with food tastings, drink samples, and live pop up activations all along the route. Visit an art gallery with local spirits tastings, sample dishes at an Ethiopian restaurant, get brunch bites at a bakery, and more. March 8, 11 a.m. – 2 p.m., check in at Chicago Mosaic School
Trailblazing Women Writers Tour: Dive deeper into the lives of some of the fiercest women writers who broke barriers with their words. The American Writers Museum in the Loop will be honoring Women's History Month will free tours focused on female writers all month long. Daily through March, 1:30 p.m. and 4 p.m., American Writers Museum, tours are free with general admission ($9 – $14)
Sight + Sound by Chicago Sinfonietta: Billed as the nation's most diverse orchestra, Chicago Sinfonietta presents a "sonic art exhibit" for Women's History Month. The performance includes a world-premiere commission from composer Courtney Bryan that honors artists Frida Kahlo, Maya Lin, and Alma Thomas. March 9, 7:30 p.m., Symphony Center, $10 – $62
Apsáalooke Women and Warriors at the Field Museum: This exhibit showcases the bravery and beauty of the Apsáalooke women, known as artists, warriors, and the keeper of stories for their Northern Plains tribe. Experience their vibrant culture with 100-year-old war shields to contemporary beadwork. Opens March 13, Field Museum, requires All-Access or Discovery Pass
Notorious RBG: The Life and Times of Ruth Bader Ginsburg: This is the first-ever museum exhibition focused solely on this Supreme Court Justice and women's rights pioneer. The exhibit is a vibrant, comprehensive exploration of Justice Ginsburg's life and her numerous roles as a student, lawyer, judge, and viral phenomenon. Now open, Illinois Holocaust Museum & Education Center in Skokie, IL, general admission $6 – $15
Women's History Night at Lo Rez Brewing: Get ready for laughs with this all-female comedy lineup at this Pilsen tap room. Sip local beers, browse an eclectic array of vendors, and listen to some top-notch stand-up comedy for a good cause. Proceeds go toward Mujeres Latinas en Acción. March 26, 7 p.m., Lo Rez Brewing and Taproom, $5 suggested donations
Babes' Booze & Bake Sale: More than a dozen of the city's best female bakers will gather for a boozy bake sale to benefit anti-harassment nonprofit Restaurant Culture Association. Sip cocktails and stock up on baked goods from the chefs behind Cellar Door Provisions, Elske, Lula Cafe, and more. March 8, 11 a.m., Superkhana International
Flour Power: A Bake Sale with Purpose: Celebrate International Women's Day by supporting a good cause and enjoying baked goods by some of the most acclaimed female chefs. Pastry chefs from Beatrix, Bittersweet Pastry Shop, Floriole Cafe & Bakery, and beyond will each offer a signature pastry item, with proceeds benefiting Women Unite. March 8, 11 a.m., The Ivy Room, $5 entrance fee, $5 per baked good
Women's Month at Punch House: Pilsen's vintage basement bar, Punch House, is celebrating Women's History Month with a guest bartender series featuring accomplished female mixologists from bars around the city. Each will create a signature cocktail or punch for the crowd, and $1 from each drink sold will benefit Girls Rock! Chicago. March 4, 11, 16, 30, Punch House
3rd Annual Womxn's Art Show: The Womxn Art Show brings women of color, women-identifying, non-binary, and gender-inclusive artists together under one roof to showcase their work. This year's show, which includes 15+ Chicago-based artists, is meant to amplify voices and perspectives not otherwise heard from in the art world. Attendees are invited to mingle with artists, learn about their pieces, and purchase their art. March 8, 8 p.m., Bite Cafe, free to attend
Chicago attractions honoring women's history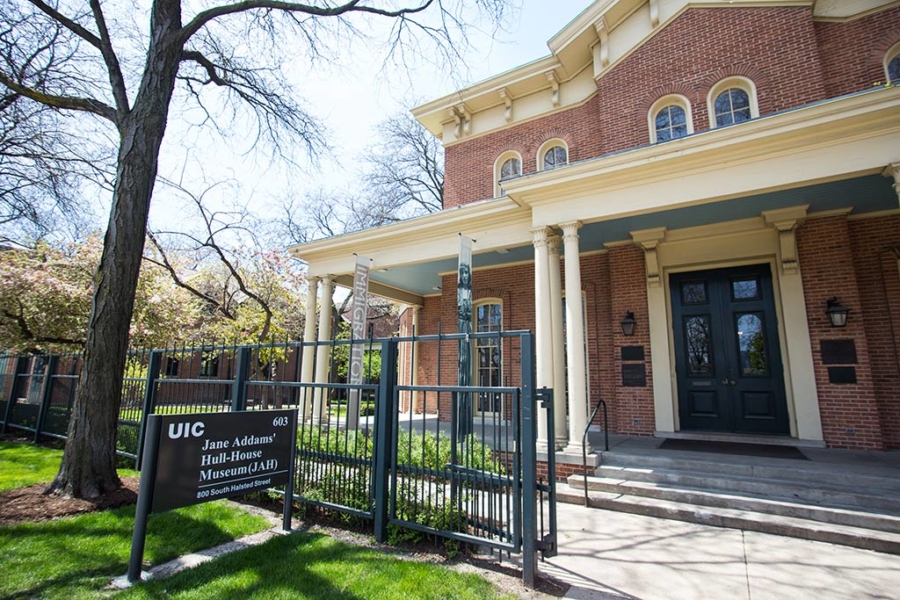 Jane Adams-Hull House Museum: Jane Addams was America's first woman to win the Nobel Peace Prize. The social reformer and feminist ran Hull House on the west side of Chicago, which provided housing, childcare, education, and more for the neighborhood's many immigrant families. Today, the former Hull House complex is a dynamic museum dedicated to social justice issues of past and present. 800 S. Halsted St.
Ida B. Wells former residence: This Chicago landmark honors the legacy of Ida B. Wells, the journalist and social reformer who advocated for civil rights, women's suffrage, and economic justice. She's remembered for her anti-lynching campaign and as a founding member of the NAACP. 3624 King Drive
Gwendolyn Brooks former residence: Gwendolyn Brooks was one of Chicago's most acclaimed and beloved poets, whose many accolades include a Pulitzer Prize. Her childhood home still stands on the south side of the city, and nearby Brooks Park honors the writer with a bronze statue. 7428 South Evans Ave.
Women and Children First: This independent, feminist-focused book shop has over 30,000 books by and about women. Along with their robust collection, they host regular community events, readings, author discussions, and more with the intent of supporting and promoting female authors. 5233 N. Clark St.
Aqua Tower/Vista Tower: Chicago has one of the world's most iconic skylines, and one acclaimed female architect has made her mark on it. The Aqua Tower, with its distinctive waved exterior, currently holds the record for tallest building designed by a woman — Chicago's own Jeanne Gang. Her latest project, the Vista Tower, will take over the record once it's completed later this year. 225 N. Columbus Drive/345 E. Wacker Drive
Chicago Women's Park and Garden: This small, charming green space honors the historical contributions women have made to the city of Chicago. One defining feature of the park is a symbolically powerful statue dedicated to Jane Addams and designed by Louise Bourgeois, known as "one of the most important and influential artists of the 20th and 21st centuries." 1801 S. Indiana Ave.
LGBTQ+ landmarks: Chicago has been shaped by a long line of LGBTG+ leaders, including many influential women. Explore their rich legacy through the city's many LGBTQ+ landmarks, which honor icons like Lorraine Hansberry, Pearl Hart, and Valerie Taylor. And the Chicago Legacy Walk includes many pioneering women in LGBTQ+ history. Citywide
Chicago Women's History Center: The Chicago Women's History Center is a non-profit group of historians, archivists, teachers, and activists dedicated to sharing and preserving local women's history.  Upcoming events include African American Women and the Vote: A Centennial Review at Harold Washington Library. 2109 N. Humboldt Blvd.