The city of Chicago has been shaped by a long line of bold, pioneering women, and Women's History Month is the perfect time to reflect on that legacy. All month long, you'll find illuminating events honoring women in the arts, politics, food, and beyond. And throughout the year, you can visit attractions and historic landmarks that celebrate the contributions of local women past and present. 
Here's a roundup of events and attractions to celebrate Women's History Month and International Women's Day 2021 in Chicago.
Women's History Month events & exhibits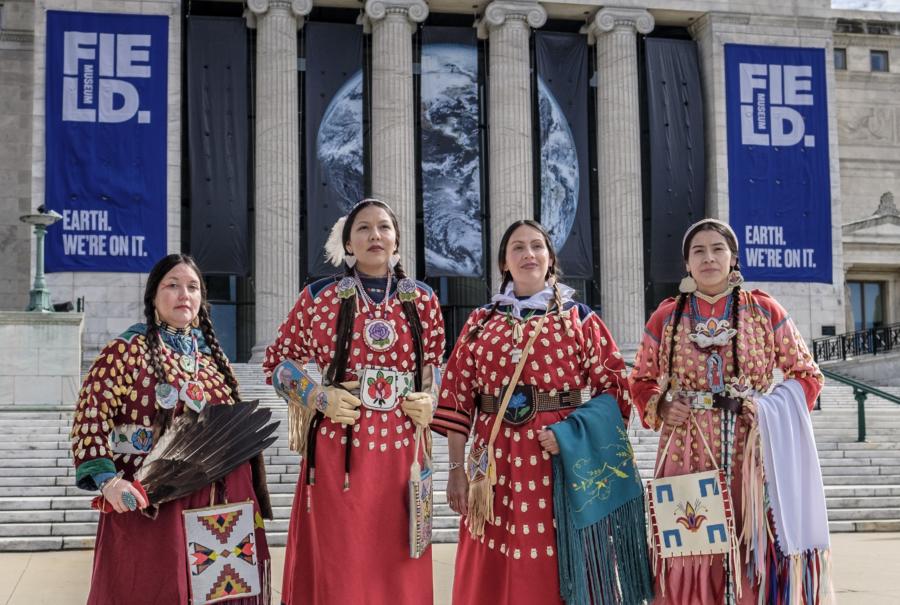 Virtual Reception with Mayor Lori Lightfoot: Join Mayor Lightfoot and First Lady Amy Eshleman during this virtual event celebrating Women's History Month, which will be streamed live on March 30 on the Mayor's Facebook page.
Badass Women of History virtual tour by Chicago Detours: This live event from Chicago Detours will highlight a diverse array of historical women with Chicago ties, including a daredevil pilot, a trailblazing sculptor from the 1893 World's Fair, and more. The hour-long Zoom tour includes interactive challenges and games. There will be four live tours this month, beginning March 8. 
Café y Compras: Women's History Month Edition: Grab a cup of coffee and join the National Museum of Mexican Art on March 6 as they virtually showcase three talented women artists, who will be sharing an inside look at their studios and latest projects. Guests will be able to shop from an exclusive selection of the artists' items in the museum's online gift shop. 
Unnatural Resources at Weinberg/Newton Gallery: This free virtual conversation on March 8 will feature Mindy Uhrlaub, author of the recently released novel Unnatural Resources based on real-life experiences of Congolese women living under militia rule. The event is being hosted in honor of International Women's Day by the Weinberg/Newton Gallery, a non-commercial gallery dedicated to promoting the work of social justice causes.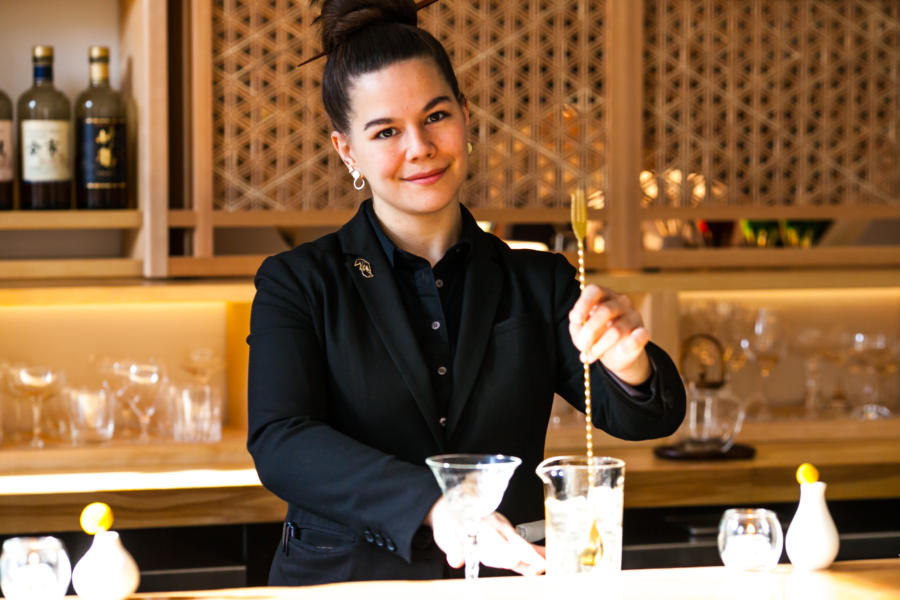 Let's Talk & Dine Together: Celebration of International Women's Day: Support local women chefs and restaurateurs during this collaborative event that features multi-restaurant tasting menus crafted by Vermilion, Saigon Sisters, Parachute, Floriole, and more. Each menu includes several courses and optional cocktail pairings.
Apsáalooke Women and Warriors at Field Museum: This limited-time exhibit showcases the bravery and beauty of the Apsáalooke women, known as artists, warriors, and the keeper of stories for their Northern Plains tribe. Experience their vibrant culture with an array of unique artifacts, from 100-year-old war shields to contemporary beadwork.
Kumiko cocktail classes and tastings: This Japanese-inspired cocktail bar, helmed by acclaimed mixologist Julia Momose, is now offering virtual cocktail classes and Japanese saké tastings every weekend. In March, the West Loop bar will be highlighting female producers through the selected ingredients and saké.
International Women's Day Celebration by KOVAL and Vosges: Sip spirits and enjoy artisan chocolates during this virtual event on March 8 benefiting Sarah's Circle. Hear from the founders of these local, women-owned brands while enjoying a dedicated pairing of premium spirits and treats.
Chicago attractions honoring women's history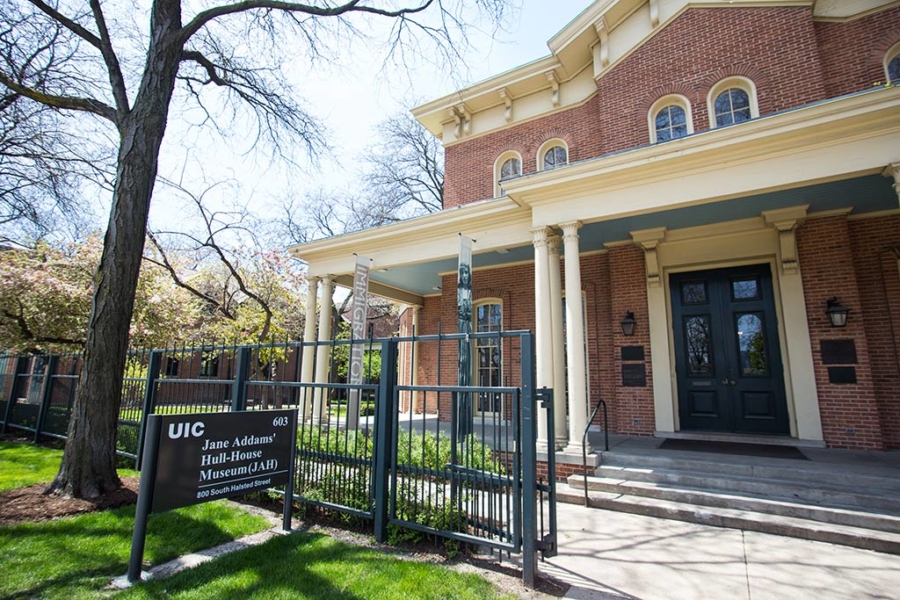 Jane Addams Hull-House Museum: Jane Addams was America's first woman to win the Nobel Peace Prize. The social reformer and feminist ran Hull House on the west side of Chicago, which provided housing, childcare, education, and more for the neighborhood's many immigrant families. Today, the former Hull House complex is a dynamic museum dedicated to social justice issues of past and present. The museum is currently closed, but offers a robust array of virtual programs. 
Ida B. Wells former residence: This Chicago landmark honors the legacy of Ida B. Wells, the journalist and social reformer who advocated for civil rights, women's suffrage, and economic justice. She's remembered for her anti-lynching campaign and as a founding member of the NAACP. 
Gwendolyn Brooks park and former residence: Gwendolyn Brooks was one of Chicago's most acclaimed and beloved poets, whose many accolades include a Pulitzer Prize. Her childhood home still stands on the south side of the city, and nearby Brooks Park honors the writer with a bronze statue.
Women and Children First: This independent, feminist-focused book shop has over 30,000 books by and about women. Along with their robust collection, they host regular community events, readings, author discussions, and more with the intent of supporting and promoting female authors. They're currently open for curbside pickup.
Chicago Women's Park and Garden: This small, charming green space honors the historical contributions women have made to the city of Chicago. One defining feature of the park is a symbolically powerful statue dedicated to Jane Addams and designed by Louise Bourgeois, known as "one of the most important and influential artists of the 20th and 21st centuries." 
LGBTQ+ landmarks: Chicago has been shaped by a long line of LGBTG+ leaders, including many influential women. Explore their rich legacy through the city's many LGBTQ+ landmarks, which honor icons like Lorraine Hansberry, Pearl Hart, and Valerie Taylor. And the Chicago Legacy Walk includes many pioneering women in LGBTQ+ history. 
Chicago Women's History Center: The Chicago Women's History Center is a non-profit group of historians, archivists, teachers, and activists dedicated to sharing and preserving local women's history.  Upcoming events include a seminar on Inequalities in Women's Health. 
Women-owned businesses in Chicago
One of the best ways to celebrate Women's History Month is by supporting local women-owned businesses. Chicago is home to a diverse community of women-owned restaurants, boutiques, bookstores, and beyond. And hear more about their stories in our small business spotlights.