The city of Chicago has been shaped by a long line of bold, pioneering women, from Jane Addams to Ida B. Wells, and Women's History Month is the perfect time to reflect on that legacy. All month long, you'll find illuminating events honoring women in the arts, theatre, food, and beyond. 
Here's a roundup of events and attractions to celebrate Women's History Month and International Women's Day 2023 in Chicago.
Women's History Month culinary events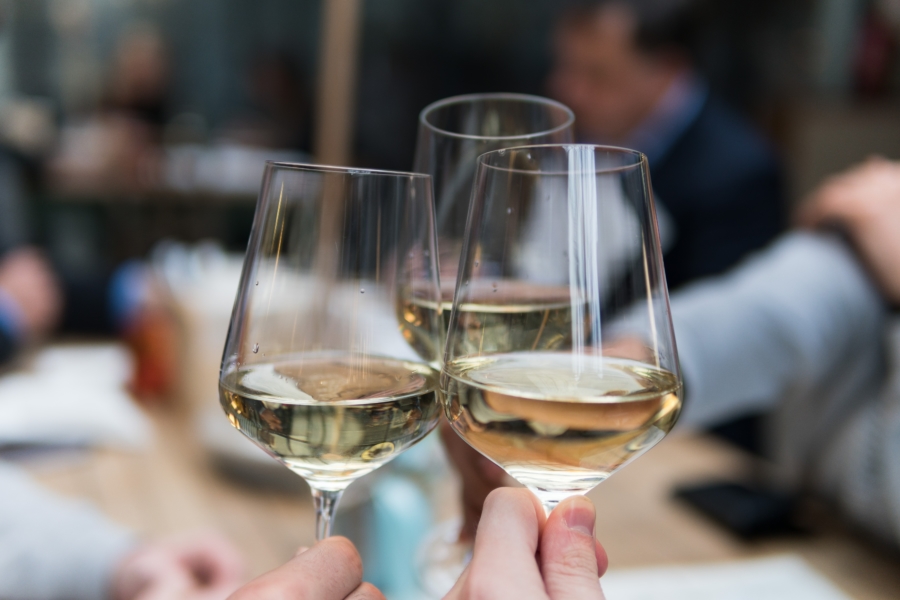 Let's Talk & Celebrate Womxn Gourmet Bash: Kick off Women's History Month with a gourmet tasting event from Let's Talk Womxn Chicago on March 2 at Moe's Cantina. Enjoy tasting stations and cocktails by 30+ leading Let's Talk Womxn Chicago restaurants, plus a DJ, fashion drag show, dancing, and more. Use code ChooseChicagoLTW10 for $10 off tickets.
Women Winemakers Tasting Event at Le Sud: In Roscoe Village, woman-owned Le Sud will hold a special "Women Winemakers" tasting event on Thursday, March 2. Guests will explore several selections from female vintners accompanied by hors d'oeuvre, and even bring some bottles home.
International Women's Day Wine Dinner: Bronzeville Winery will be hosting a special dinner on March 6 with guest chef Zoe Schor of Split-Rail and a pair of trailblazing female winemakers from Portugal. The dinner will include up to six wine tastings paired with a prix fixe menu. Get your tickets today.
Women's History Month exhibits, shows, and more
International Women's Day Celebration at Old Town School of Folk Music: This free event, part of the World Music Wednesdays series, will feature Patricia Ortega (Mexico/Cuba), La Paula Herrera (Chile), and Neusa Sauer (Brazil) on March 8 for an unforgettable showcase of Latino American music.
International Women's Day Market: In Lincoln Square/Ravenswood, this second annual pop-up market will include a curated selection of more than three dozen local, women-owned vendors selling jewelry, beauty products home goods, culinary items, and more. The market will be open all day on Sunday, March 12 at Artifact Events.
Bold Voices, Bold Women: The Beverly Arts Center will host this Women's History Month UN-Gala honoring women in the arts on Saturday, March 4. The event will feature a live performance of Eve Ensler's "The Vagina Monologues", along with a post-gala dance party led by female DJs. 
Women's Makers Market at Navy Pier: This lakefront attraction will be highlighting local female entrepreneurs during this pop-up market (March 18 – 19, 25 – 26) made up of local creators, designers, and small business owners who identify as women.
Women in Power with Special Guest Nancy Pelosi: This Women's History Month event honors women leaders and history makers in the Illinois House with special guest, Speaker Emerita Nancy Pelosi. The event, which includes a reception, will take place at RPM Seafood on Friday, March 3.
Mia: Where Have All the Young Girls Gone?: Mary Bonnett's world premiere play, inspired by real interviews and research, shines a spotlight on missing girls and women. The show debuts on March 9 at Greenhouse Theater Center and runs through April 9.
Fen at Court Theatre: Set in 1980s England, this award-winning play confronts the subtle pressures of gender and class. Directed by Vanessa Stalling, Fen was penned by Caryl Churchill, who is considered one of the greatest living playwrights. The show will run at the Court Theatre through March 5.
Artist-in-Residence:A Long Walk Home: The Chicago Cultural Center will welcome A Long Walk Home, a Chicago-based art organization that empowers young people to end violence against girls and women, as part of their artists-in-residence program. Visitors can participate in a collaborative art project in The Learning Lab all month long.
Chicago landmarks honoring women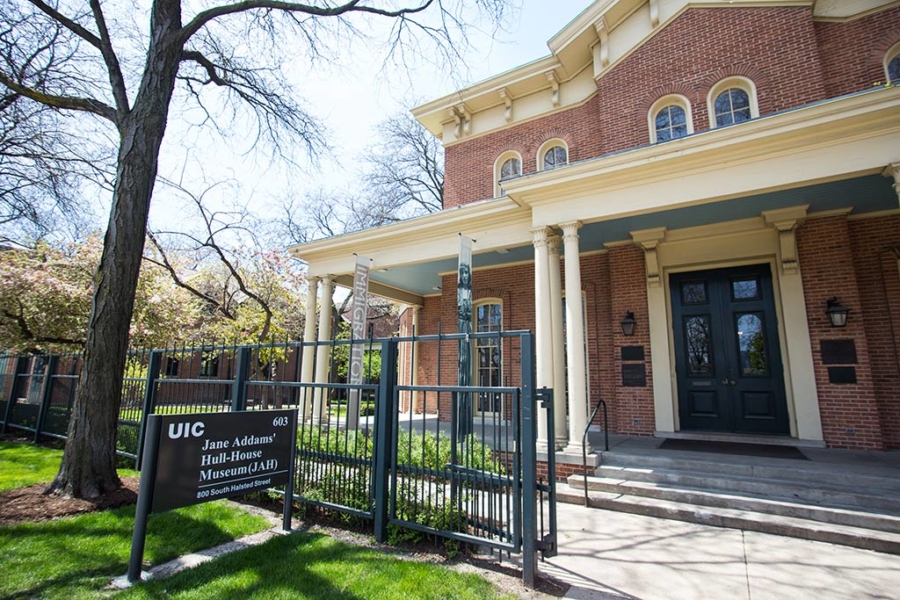 Jane Addams Hull-House Museum: Jane Addams was America's first woman to win the Nobel Peace Prize. The social reformer and feminist ran Hull House on the west side of Chicago, which provided housing, childcare, education, and more for the neighborhood's many immigrant families. Today, the former Hull House complex is a dynamic museum dedicated to social justice issues of past and present. 
Ida B. Wells former residence: This Chicago landmark honors the legacy of Ida B. Wells, the journalist and social reformer who advocated for civil rights, women's suffrage, and economic justice. She's remembered for her anti-lynching campaign and as a founding member of the NAACP. 
Gwendolyn Brooks Park and former residence: Gwendolyn Brooks was one of Chicago's most acclaimed and beloved poets, whose many accolades include a Pulitzer Prize. Her childhood home still stands on the south side of the city, and nearby Brooks Park honors the writer with a bronze statue.
Chicago Women's Park and Garden: This small, charming green space honors the historical contributions women have made to the city of Chicago. One defining feature of the park is a symbolically powerful statue dedicated to Jane Addams and designed by Louise Bourgeois, known as "one of the most important and influential artists of the 20th and 21st centuries." 
LGBTQ+ landmarks: Chicago has been shaped by a long line of LGBTQ+ leaders, including many influential women. Explore their rich legacy through the city's many landmarks, which honor icons like Lorraine Hansberry, Pearl Hart, and Valerie Taylor. And the Chicago Legacy Walk includes many pioneering women in LGBTQ+ history. 
Women-owned businesses in Chicago
One of the best ways to celebrate Women's History Month is by supporting local women-owned businesses. Chicago is home to a diverse community of women-owned restaurants, boutiques, bookstores, and beyond. And hear more about their stories in our small business spotlights.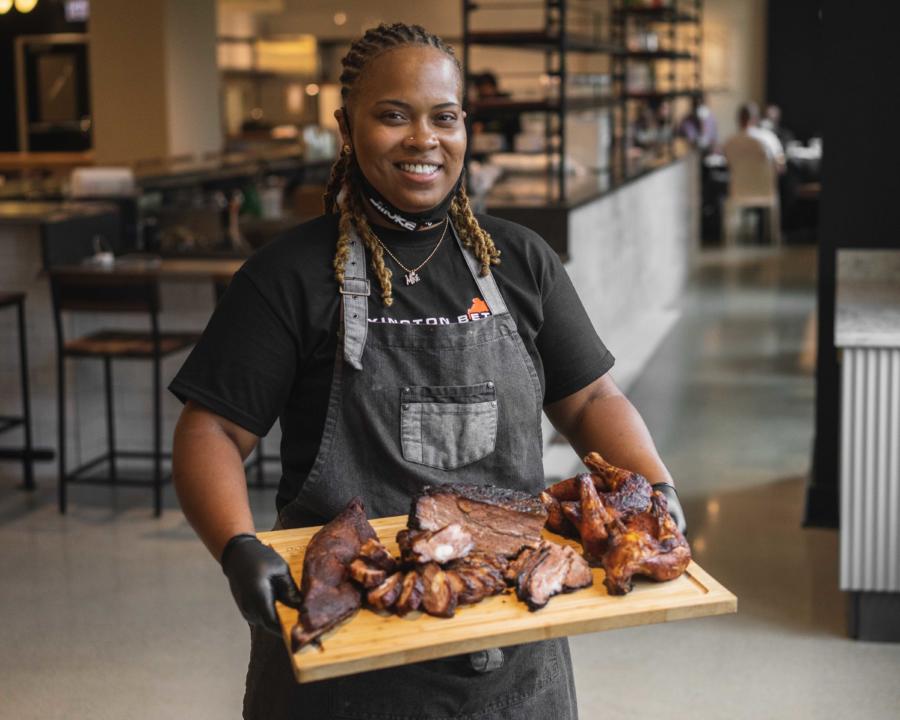 Dining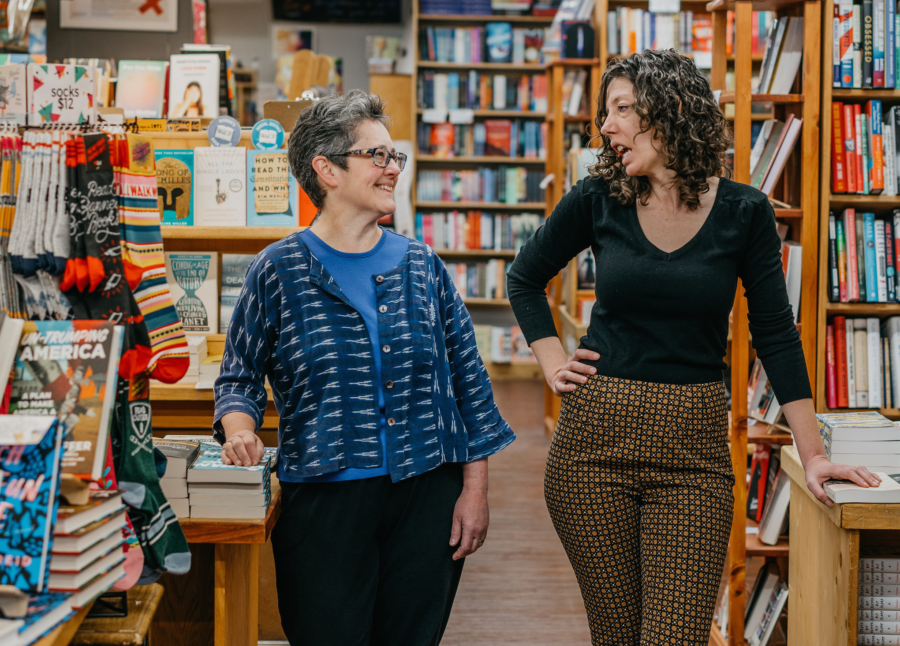 Shopping
Attractions and more