Open House Chicago is a free, public architecture festival that opens up the coolest buildings in the city for one weekend a year. Mark your calendars for Saturday, Oct. 19 and Sunday, Oct. 20, 2019, when you can wander freely inside historic buildings, architectural landmarks, and off-the-beaten-path gems — including many that are rarely open to the public. Here are 9 sites you can't miss during Open House Chicago 2019.
Copernicus Center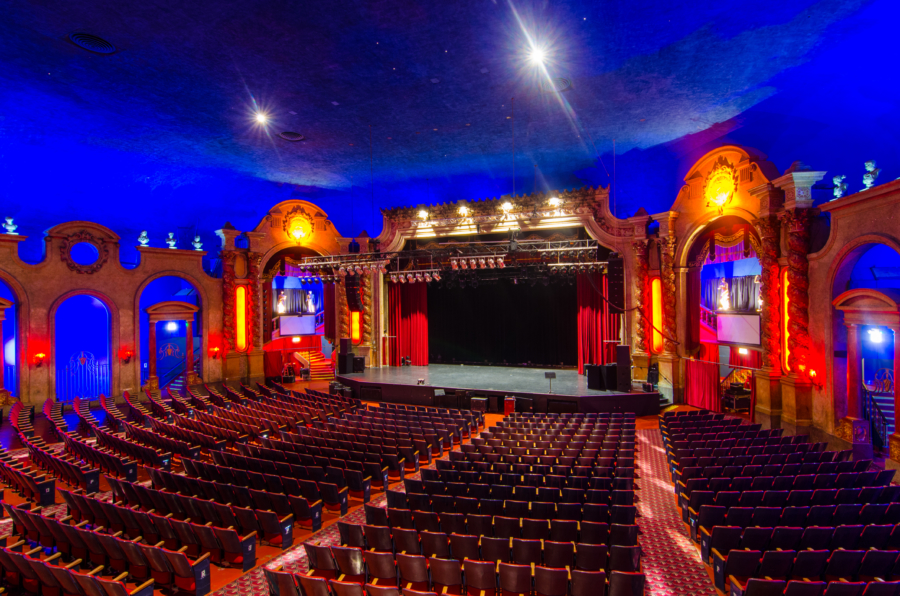 One of Chicago's historic movie palaces, the Gateway Theater at the Copernicus Center remains mostly unchanged from when it was built in the 1930s. Admire the grand lobby, then walk through the 2,000-seat theatre space. It's also a great opportunity to explore Jefferson Park, which is part of Open House for the first time this year.
Saturday, Oct. 19 from 10 a.m. – 4 p.m.
Sunday, Oct. 20 from 11 a.m. – 4 p.m.
5216 W. Lawrence Ave.
Chicago Board of Trade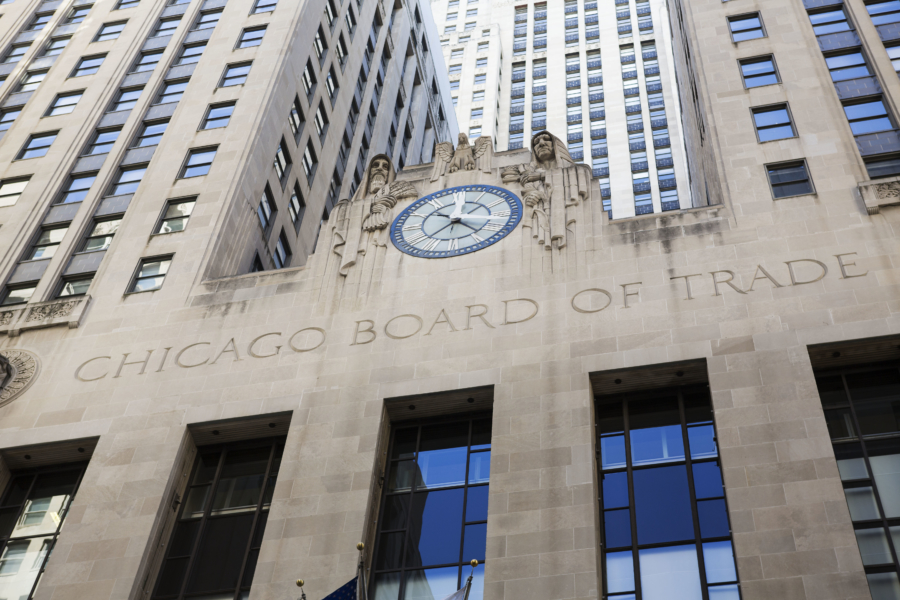 Take a trip inside the Chicago Board of Trade,  one of the world's oldest futures and options exchange and an iconic Chicago building. From the massive empty vault to the multi-story lobby to the three-story statue gracing the roof, this downtown Art Deco gem is a hallmark of city history.
Sunday, Oct. 20
10 a.m. – 5 p.m.
141 W. Jackson Blvd.
Hyde Park Bank & Trust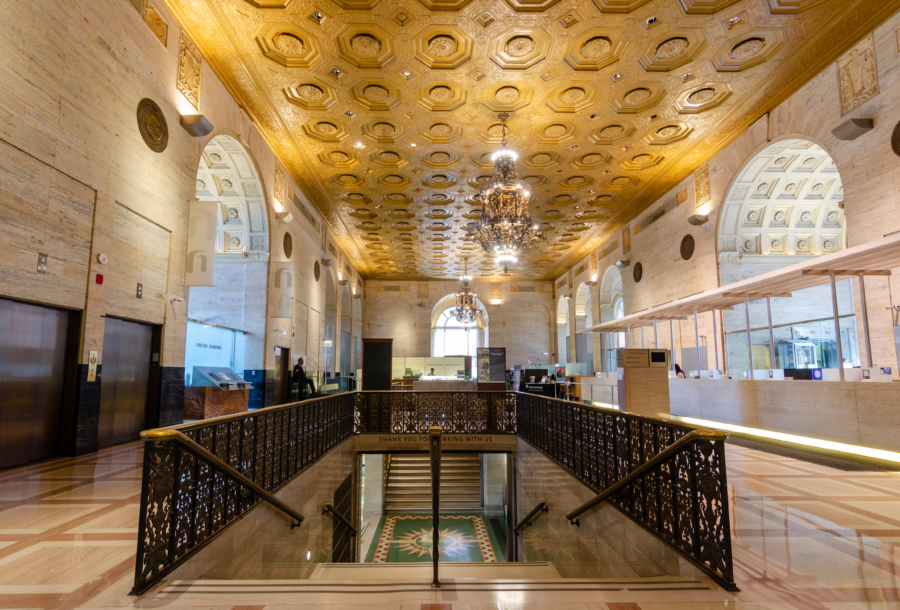 This enormous Hyde Park Bank is a beautiful example of Classical Revival, an architecture style inspired by the Chicago World's Fair in 1893, with a hint of Art Deco. Take a guided tour of the second floor banking hall and learn about the major renovation that infused contemporary materials into the existing design of the historic space.
Saturday, Oct. 19 and Sunday, Oct. 20
10 a.m. – 5 p.m.
1525 E. 53rd St.
International Museum of Surgical Science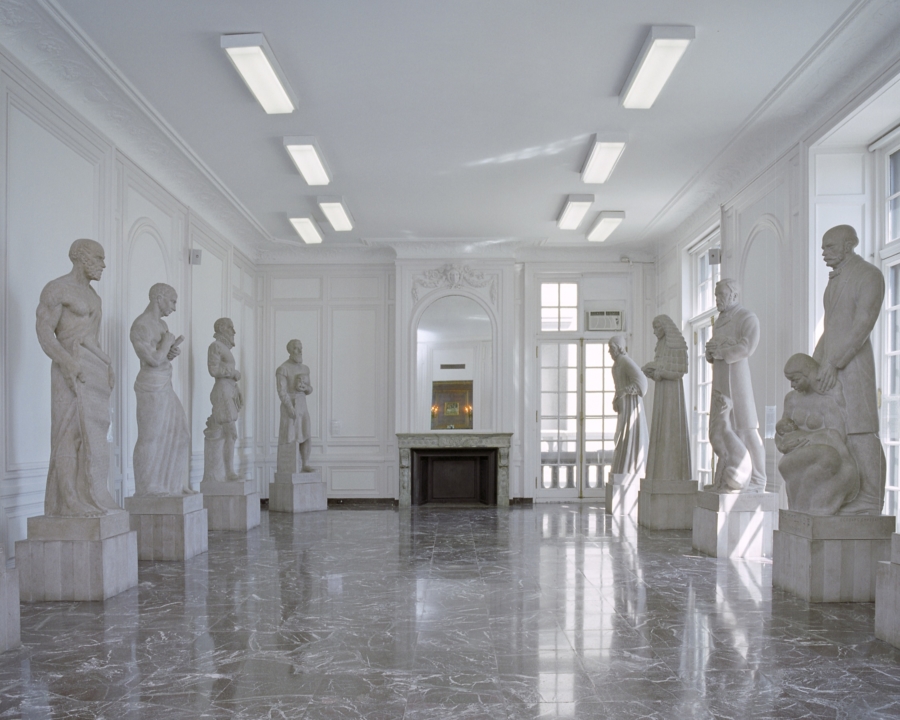 This ornate Gold Coast building houses the only museum in the country dedicated to the history of surgery — the International Museum of Surgical Science. Tour both the museum and the lakefront mansion, which was designed to resemble Marie Antoinette's residence at Versailles.
Saturday, Oct. 19 and Sunday, Oct. 20
10 a.m. – 5 p.m.
1524 N. Lake Shore Drive
Sts. Volodymyr & Olha Ukrainian Catholic Church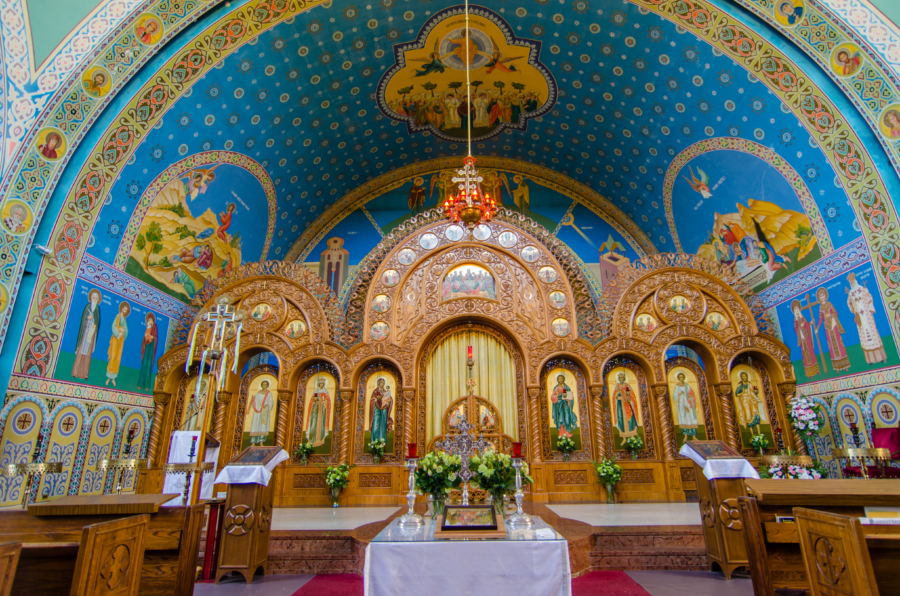 This Ukrainian Village church is known for its golden dome and intricate mosaic that adorns the outside. The grandeur continue inside, with an ornate interior drenched in blue and gold and framed with vibrant stained glass. Though it's one of the area's newest churches, the architecture is inspired by the Ukrainian style of the 11th through 13th centuries.
Saturday, Oct. 19 10 a.m. – 5 p.m.
Sunday, Oct. 20. 1 p.m. – 5 p.m.
739 N. Oakley Blvd.
Logan Square Auditorium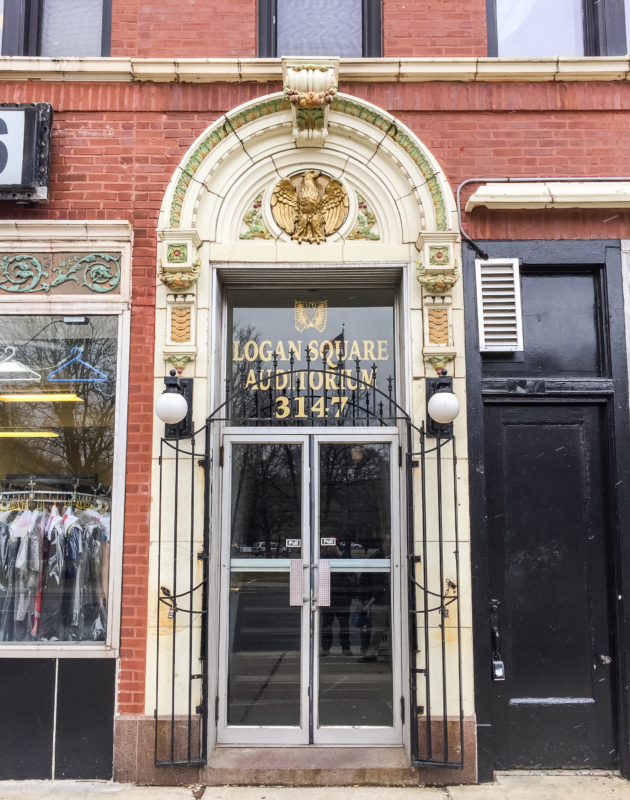 Usually only open for performances or special events, the Logan Square Auditorium is a century-old ballroom hidden in plain sight. Located on the top floor of a historic building, this elegant and cavernous space is a popular local spot for live music. The auditorium is part of the 2019 Year of Chicago Theatre trail.
Saturday Oct. 19 and Sunday Oct. 20
10 a.m. – 3 p.m.
2539 N. Kedzie Blvd.
Bahá'í House of Worship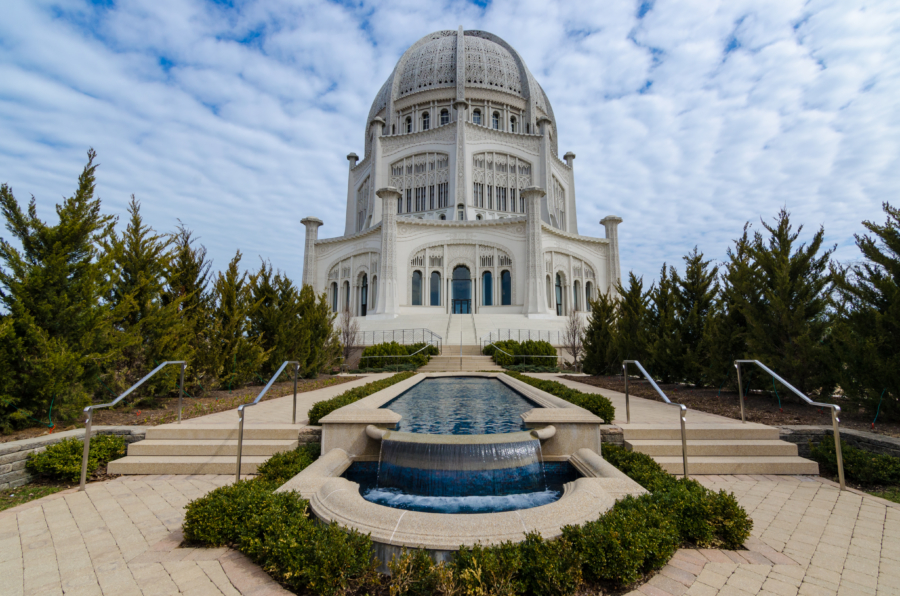 This stunning temple is worth the short trip outside Chicago. A first of its kind in the western hemisphere, the Bahá'í House of Worship sits on the water's edge in Wilmette, creating a tranquil backdrop for the elaborately embellished, pure white structure. Take the rare opportunity to photograph the inside of the temple, which is usually forbidden.
Saturday, Oct. 19 and Sunday, Oct. 20
10 a.m. – 5 p.m.
100 Linden Ave., Wilmette
Pleasant Home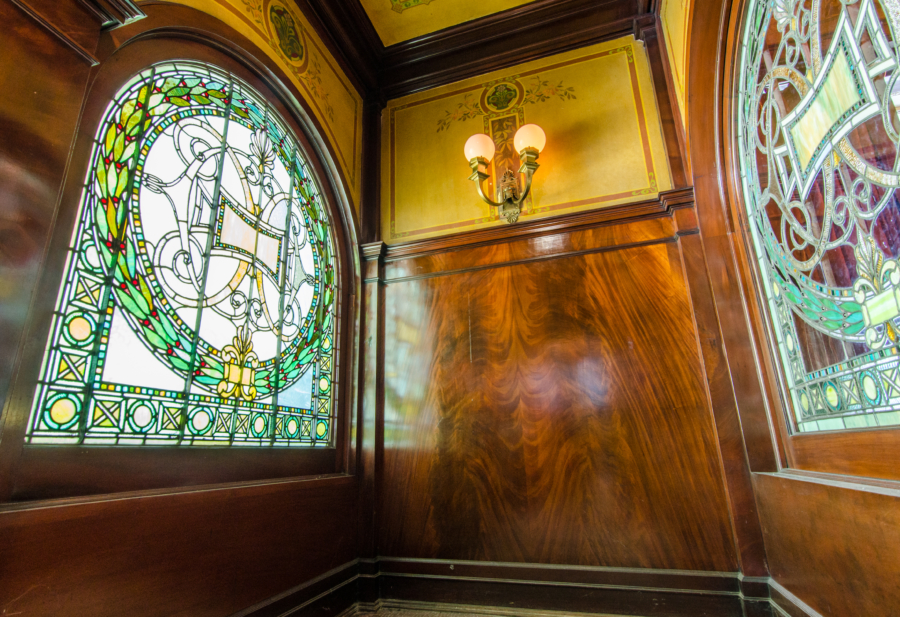 While many associate suburban Oak Park with Frank Lloyd Wright, this mansion best represents the work of influential architect George Maher. Pleasant Home, a National Historic Landmark, is considered one of the earliest examples of Prairie Style architecture, featuring open floor plans and striking horizontal lines.
Saturday, Oct. 19 and Sunday, Oct. 20
10 a.m. – 4 p.m.
217 Home Ave., Oak Park
150 North Riverside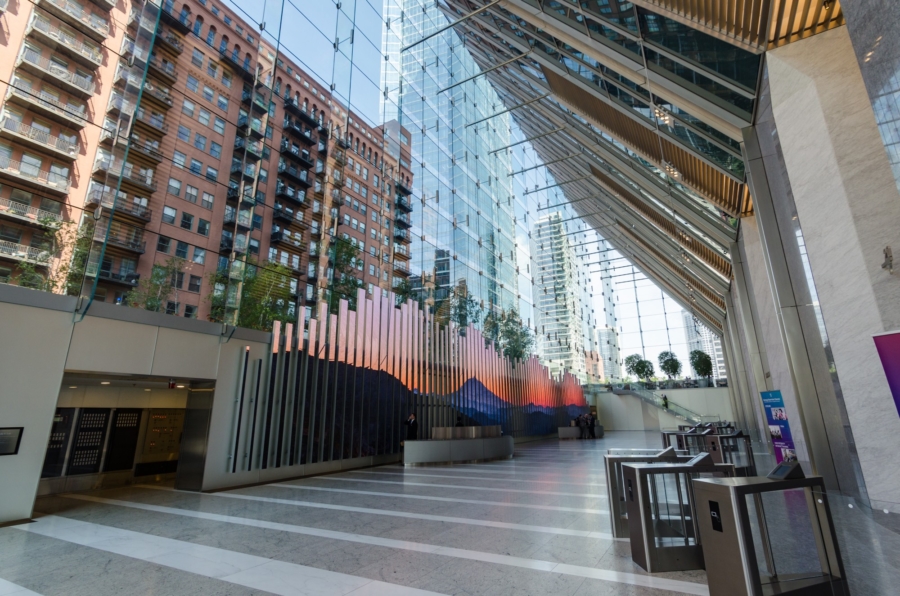 Opened in 2017, 150 North Riverside is a newer addition to Chicago's skyscrapers. It rises up 54 stories from the banks of the Chicago River, seemingly balancing atop the striking all-glass lobby. Visitors can explore the lobby, mezzanine, and river-level conference facility. Don't miss 150 Media Stream, featuring dozens of 22-foot-high LED panels that display ever-changing artwork.
Saturday, Oct. 19 and Sunday, Oct. 20
10 a.m. – 5 p.m.
150 N. Riverside Plaza