Got a sweet tooth? Chicago is the place to be. Once known as the candy capital of the world, our city is the birthplace of plenty of classic creations, like brownies, Lemonheads, Cracker Jacks, and Twinkies. The sugar-coated tradition continues today in Chicago's candy shops, bakeries, and ice cream parlors.
Here are a few local places that will hit the (sweet) spot.
Candyality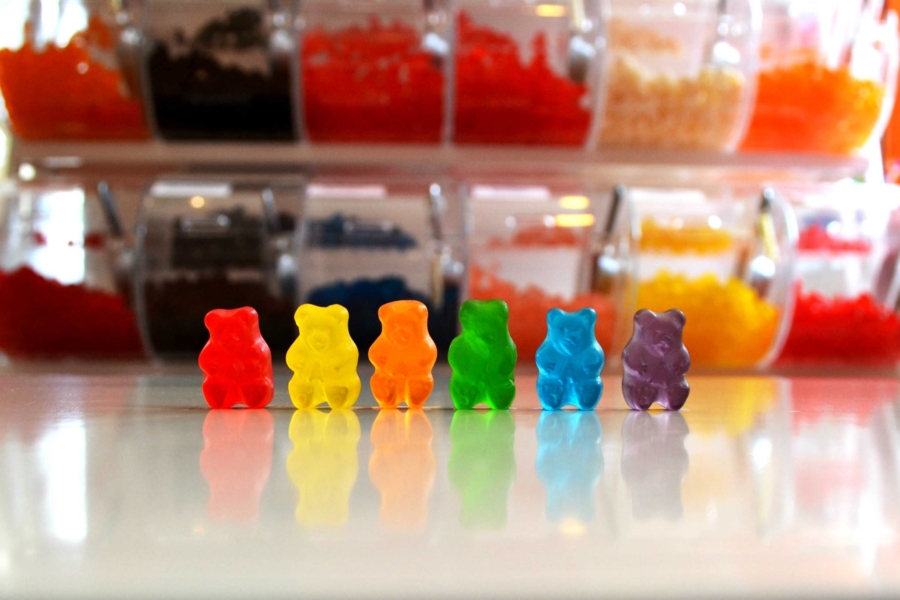 Candyality is your classic corner candy store, taken to the next level. Their over-the-top shops are stocked with thousands of different types of sweets, from the newest novelties to classic confections. Everything is stocked in bulk, so you can load up your bag with everything crunchy, chewy, sour, sugary, chocolatey, and beyond. Don't know where to start? Candyality's CandyScope identifies your candy personality, so you can find your sweet soulmate. 3737 N. Southport Ave. at Water Tower Place, 835 N. Michigan Ave., Level 7, and 5225 N. Clark St.
Eli's Cheesecake Bakery & Café
Eli's Cheesecake Bakery & Café is a family-owned Chicago institution that's been baking from-scratch cheesecakes since 1980. All their decadent desserts are made with regionally sourced ingredients, then slow baked in small batches. And each cake is made with Eli's signature all-butter cookie crust and decorated by hand. Choose from over 40 flavors, like strawberry, toffee, Oreo, chocolate chip, and turtle. Or get a sampler that lets you try a slice of their most popular flavors. 6701 W. Forest Preserve Dr.
HotChocolate
HotChocolate in Wicker Park is most famous for their namesake creation — hot chocolate. You can opt for the classic cup made with milk chocolate, the Mexican variation blended with fresh cinnamon, or even a boozy option spiked with a shot of your choice. Choose one of their amazing baked goods to enjoy on the side (the spot is run by award-winning pastry chef Mindy Segal). 1747 N. Damen Ave.
Looking to get your sweet fix downtown? Tucked inside Revival Food Hall, HotChocolate Bakery offers a sweet selection of gourmet baked goods made with seasonal, local ingredients. You can also get her signature hot chocolate, served warm in the winter and iced in the summer. 125 S. Clark St.
Katherine Anne Confections
Try artisanal truffles, caramels, marshmallows, and more at this locally owned cafe. A Logan Square favorite for more than a decade, Katherine Anne Confections is known for using premium quality ingredients like cream sourced from Illinois cows and local wildflower honey. Their specialty is hand-dipped truffles that come in flavors like caramel latte, passion fruit ginger, and Manhattan cocktail made with Michigan cherries and locally distilled FEW bourbon. Another popular option is their decadent hot chocolate that comes in 10 different flavors. Pro tip: Get a flight so you can try a few different varieties. 2745 W. Armitage Ave.
Margie's Candies
Get your sugar fix (and a taste of Chicago history) at Margie's Candies. Opened in 1921, it's a family-run candy shop and ice cream parlor that's remained virtually unchanged over the years. They've still got the same old-school vibes and classic chocolates made right in the store. Order an extra-thick shake, a Margie's specialty, topped with whipped cream and a cookie. And don't forget to grab some of Margie's Terrapins, the shop's version of the traditional chocolate-covered caramel and pecan turtle, for the road. 1960 N. Western Ave. and 1813 W. Montrose Ave.
Original Rainbow Cone
The Original Rainbow Cone is a local summer staple. The Chicago-born creation is a mile-high ice cream cone stacked with five signature flavors: chocolate, strawberry, Palmer House (vanilla with walnuts and cherries), pistachio, and orange sherbet. The family-owned business still uses the original recipe that was first served in 1926. 9233 S. Western Avenue and 600 E. Grand Ave. at Navy Pier
The Fudge Pot
It's impossible to walk by The Fudge Pot and not want to pop inside. The front window display, which looks out over charming Wells Street in the Old Town neighborhood, is piled high with homemade fudge, caramel apples, butter toffee, and chocolate-dipped strawberries, all made from scratch. The tiny shop specializes in molded chocolates that come in an array of shapes: the Eiffel tower, dinosaurs, classic cars, cellphones, vinyl records, and beyond. 1532 N. Wells St.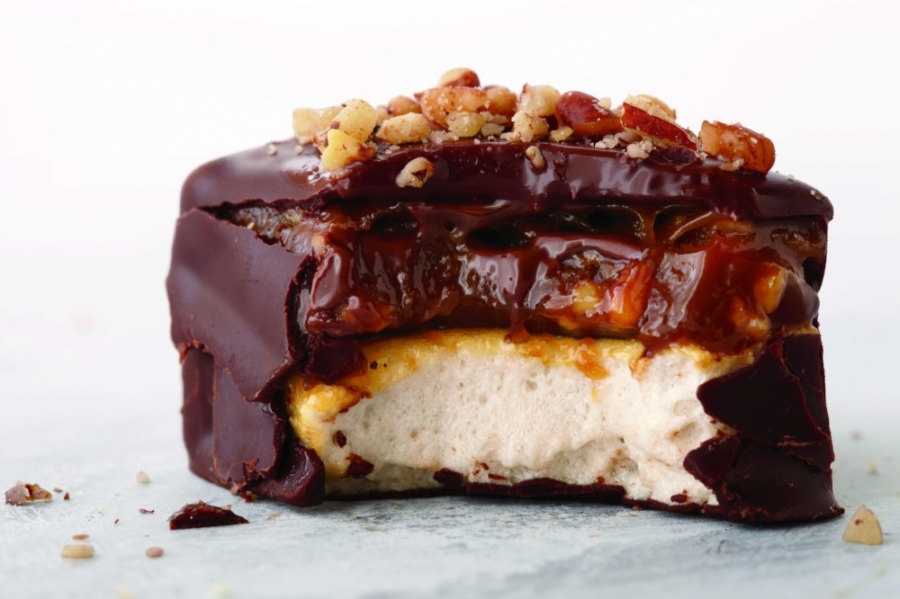 Vosges Haut-Chocolat
Travel the world through chocolate at Vosges Haut-Chocolat. This luxury sweets maker is known for their exotic ingredients sourced from all over the globe, like Sri Lankan coconut ash, Hungarian paprika, Fijian ginger, and Ghanaian cocoa nibs. Stop by their chic boutiques to pick up a box of truffles or a couple chocolate bars, all in their signature royal purple packaging. 520 N. Michigan Ave. and O'Hare International Airport.
Windy City Sweets
You'll feel like a kid in a candy store at Windy City Sweets in Northalsted (also known as Boystown). There's candy as far as the eye can see — stacked on shelves and tables, filling glass counters, and pouring from jars. Find your favorite classic candies from when you were a kid, plus the shop's own one-of-a-kind creations you've never tried before. In the back of the store, you can order scoops of homemade ice cream to enjoy on their outdoor patio. 3308 W. Broadway St.
Treat yourself to a Chicago candy tour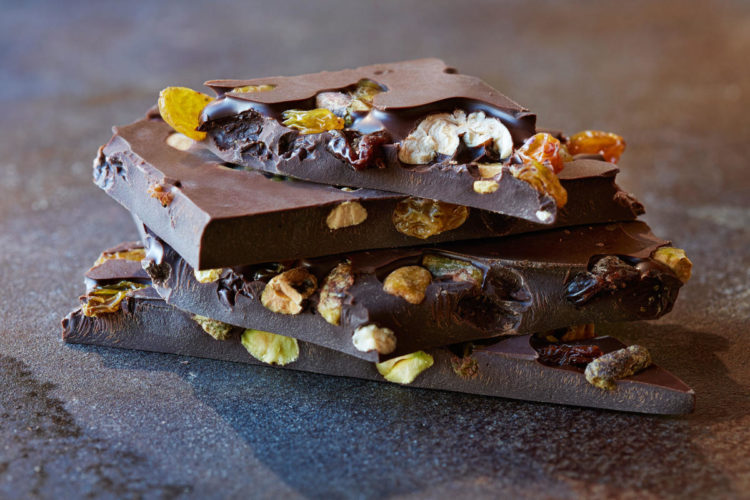 Satisfy your sweet tooth on the ultimate candy tour of Chicago. Learn about Chicago's sugar-coated past, present, and future with Chicago Candy Tours. During the tour, you'll stop by local candy shops where the confections are still made on site and in view, and get plenty of samples along the way. Choose from the Original Candy Tour and the Chocolate Tasting Tour — you can't go wrong with either.