While in Chicago, experience Wright's architectural vision of unity, simplicity, and beauty, which launched a truly American architecture style at the beginning of the 20th century.
TheFrank Lloyd Wright Trust's mission is to engage, educate, and inspire visitors, offering everything fromtours of five local Frank Lloyd Wright sites to publicprograms, internationaltravelopportunities, and the annualWright Plus Housewalk each May.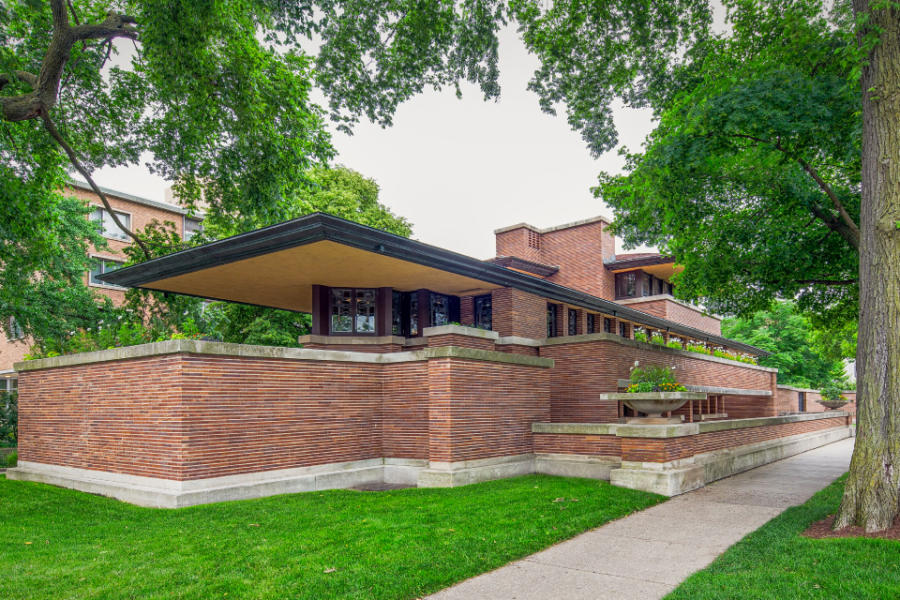 Frank Lloyd Wright Tours
The Frank Lloyd Wright Trust interpretivetours, led by more than 650 knowledgeable volunteers, are lauded as world-class tours for Wright aficionados.  The Trust offers guided tours of five Chicago-area masterpieces that are considered some of Wright's greatest works.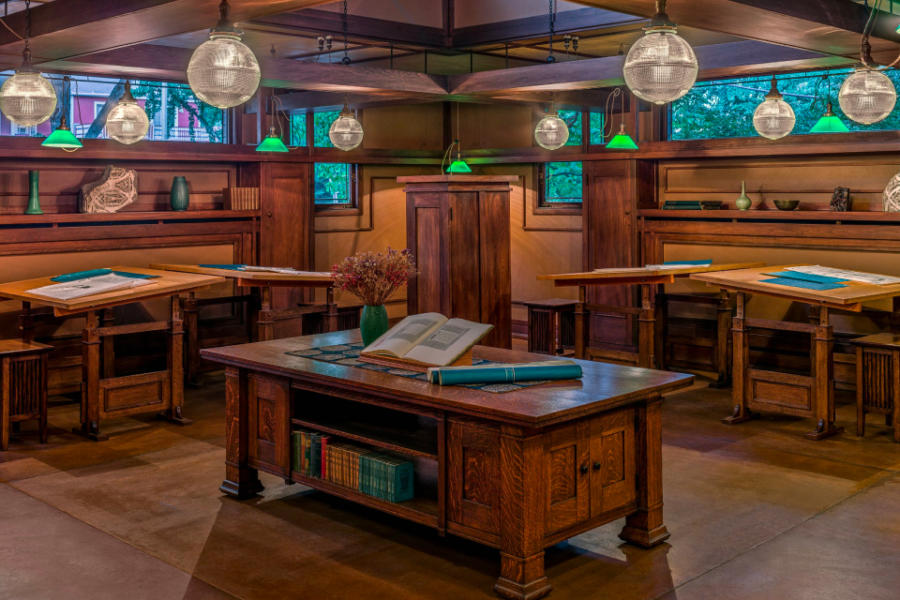 More ways to experience Wright around Chicago
In addition to site and themed tours — such as thePedal Oak Park bicycle tour andWright Around Chicago bus tour — there are plenty of other ways to learn about and experience Frank Lloyd Wright's architecture. Regular publicprograms include everything from local lectures to workshops.
The popular annualWright Plus Housewalk in May gives visitors a peek inside the private homes and public buildings designed by Wright and his contemporaries in the Oak Park area. And if you're interested in exploring Wright's global design influence, the Frank Lloyd Wright Trust hostsTravel Wright journeys that take architecture enthusiasts on guided private tours around the world.
Bring a little piece of Frank Lloyd Wright home by shopping at one of the three museum stores or visitingShopWrightonline.