During the past few weeks at home, we've all had a lot of time to reflect — especially about the things we wish we could be doing in Chicago right now. That might be enjoying drinks on a busy patio, walking along the lakefront on a sunny day, or just enjoying the buzz of the city in summertime. Luckily, all these things will return one day. But for now, we can daydream about our favorite things to do and see during a Chicago summer.
Here's what Chicago Like a Local bloggers are missing about the city right now.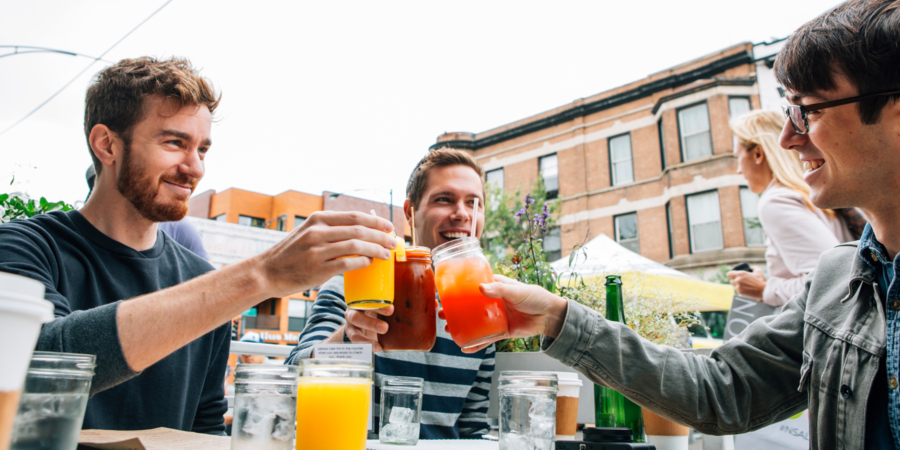 "It's hard to say what I miss most about this time of year in Chicago. For me, I think time spent on the lakefront might be tied with long,
boozy brunches
with friends at 
Park and Field
in Logan Square. But I also miss the mundane — watching someone offer up their seat on a crowded L, running into someone I haven't seen in awhile, leaving work on a Friday afternoon with the whole weekend ahead of you. Hang in there, Chicago! We'll get through this, together."
—
Zoe Krey, communications professional, South Loop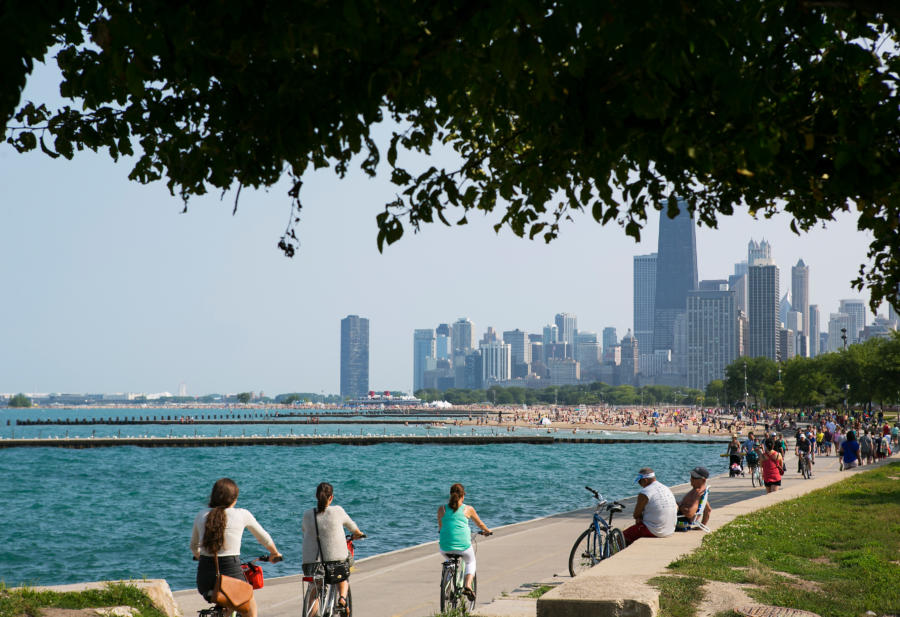 "Every year around this time is when Chicago — always a great city — starts to get especially good. The first perfectly warm, sunny day of the season everybody's out, smiling, high-fiving strangers, wearing shorts. It's unbeatable. This year, we're all doing the right thing and staying home and six feet apart. But when it's finally safe to get out together again, nothing will beat that first day back for runs along the
Lakefront Trail
with barbecues going, dogs sprinting across
Montrose Dog Beach
and the blue, blue water of Lake Michigan sparkling out to the horizon. "
"As I reflect on the past couple of months, the top Chicago experience I miss most during this pandemic is the freedom of
biking along the Lakefront Trail
with my husband. We've been getting creative with bike rides recently around our neighborhood; however, nothing beats the view and accessibility of the Lakefront Trail."
— Ariel Greenstein, marketing manager, South Loop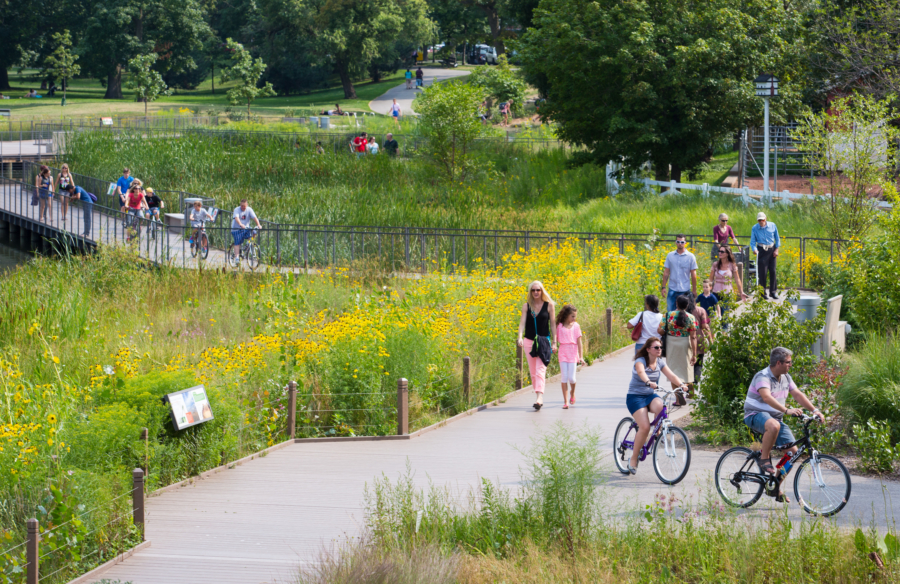 "As we shelter at home, my family finds that we appreciate our beautiful city even more. Most of all, we miss visiting our animal friends at the
Lincoln Park Zoo
, riding our bicycles along the
lakefront
, and enjoying the many small restaurants and cafes in our
Logan Square neighborhood
. We are thankful to live in Chicago, and we shelter in place now so we can enjoy our city again later!"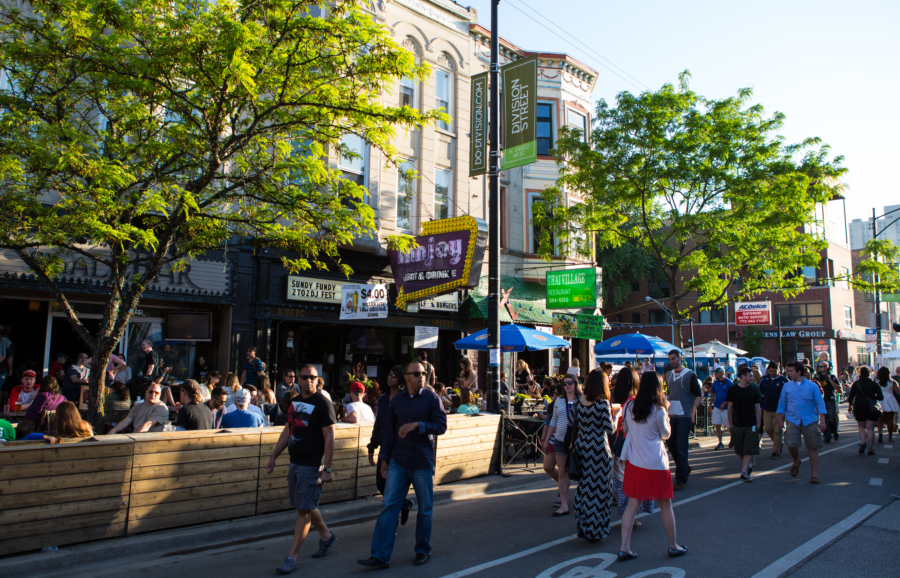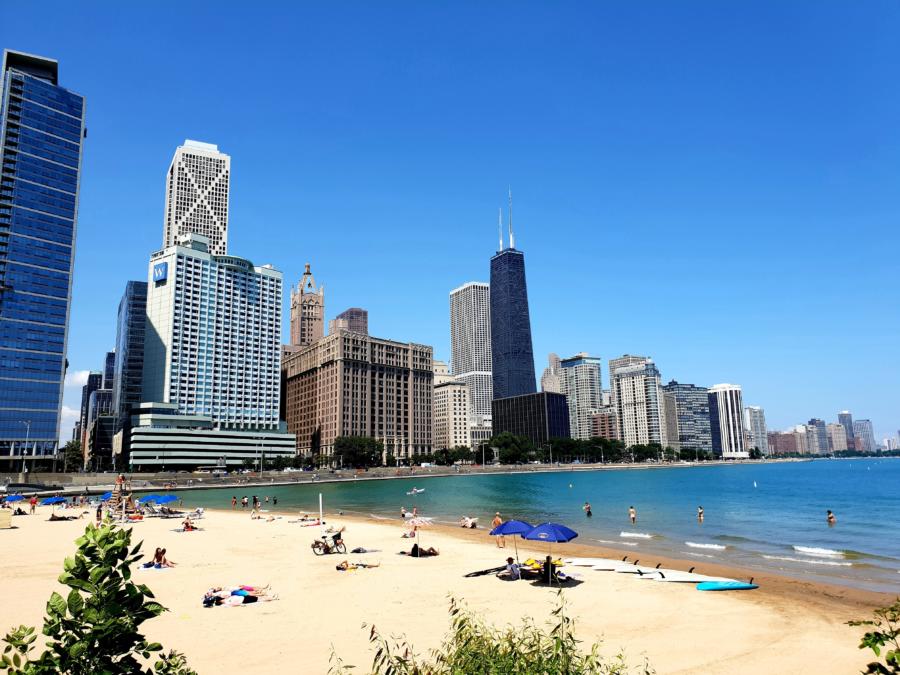 "Back in normal times, the CTA was a constant in my life. It's the quintessentially Chicago summer experience of hopping onto the Montrose bus down the street from my apartment, beach towel in hand. Because the eastbound 78 route ends at the lake, there's a spirited atmosphere on board you don't find anywhere else. Eventually, the last errand doers hop off and everyone that's left is
beach
bound. Once the bright blue waters are in view, we all tumble off the bus to stake out a spot on the sand. Until I'm making that journey again in real life, I'll treasure my memories of summers gone by."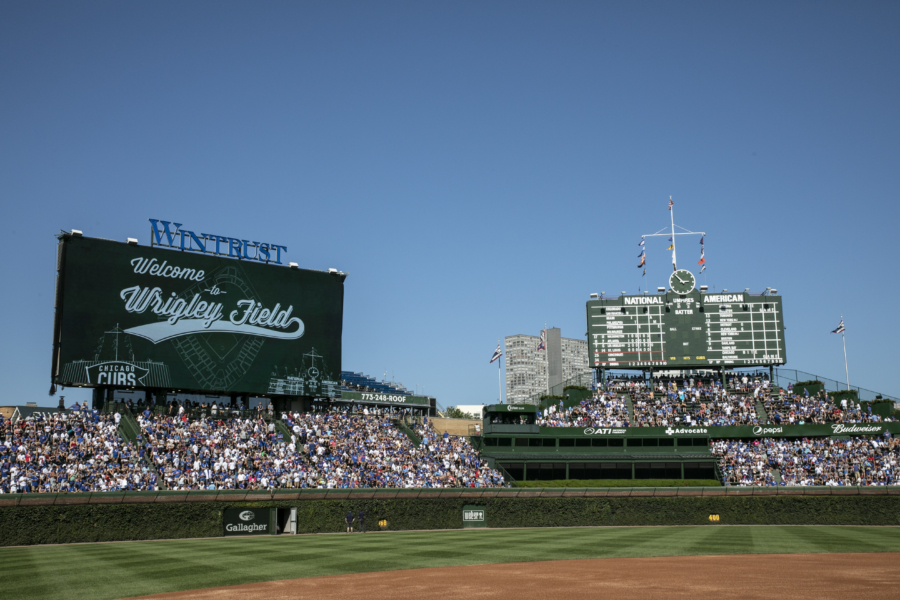 "This year, I'll really miss that first warm day when all the patios open up, everyone's out and about, and the whole city just comes to life. I'm also dying to get back to running on
The 606
and biking along the lake. But it won't feel like summer until I can watch the
Cubs play in Wrigley Field
, preferably from the bleachers with a Chicago-style hot dog in hand."
— Kelsey O'Connor, content manager, Logan Square
What's your favorite thing about a Chicago summer? Let us know at @ChooseChicago on Twitter.