These are high times for beer lovers in the Chicago area. Last year, our city surpassed all of its peers as the number one city for breweries in the country. Visitors to the area now have over 165 breweries to choose from — that's a 169% increase since 2013.
While local stalwarts like Goose Island or Half Acre Brewing Company are always worth a visit, there are a handful of brand new breweries and taprooms that are ripe for exploration. Keep in mind that Chicago's neighborhoods are home to tons of interesting breweries, so be prepared to hop on the city's elevated trains or jump in a ride to try some of the city's best brews.
Twisted Hippo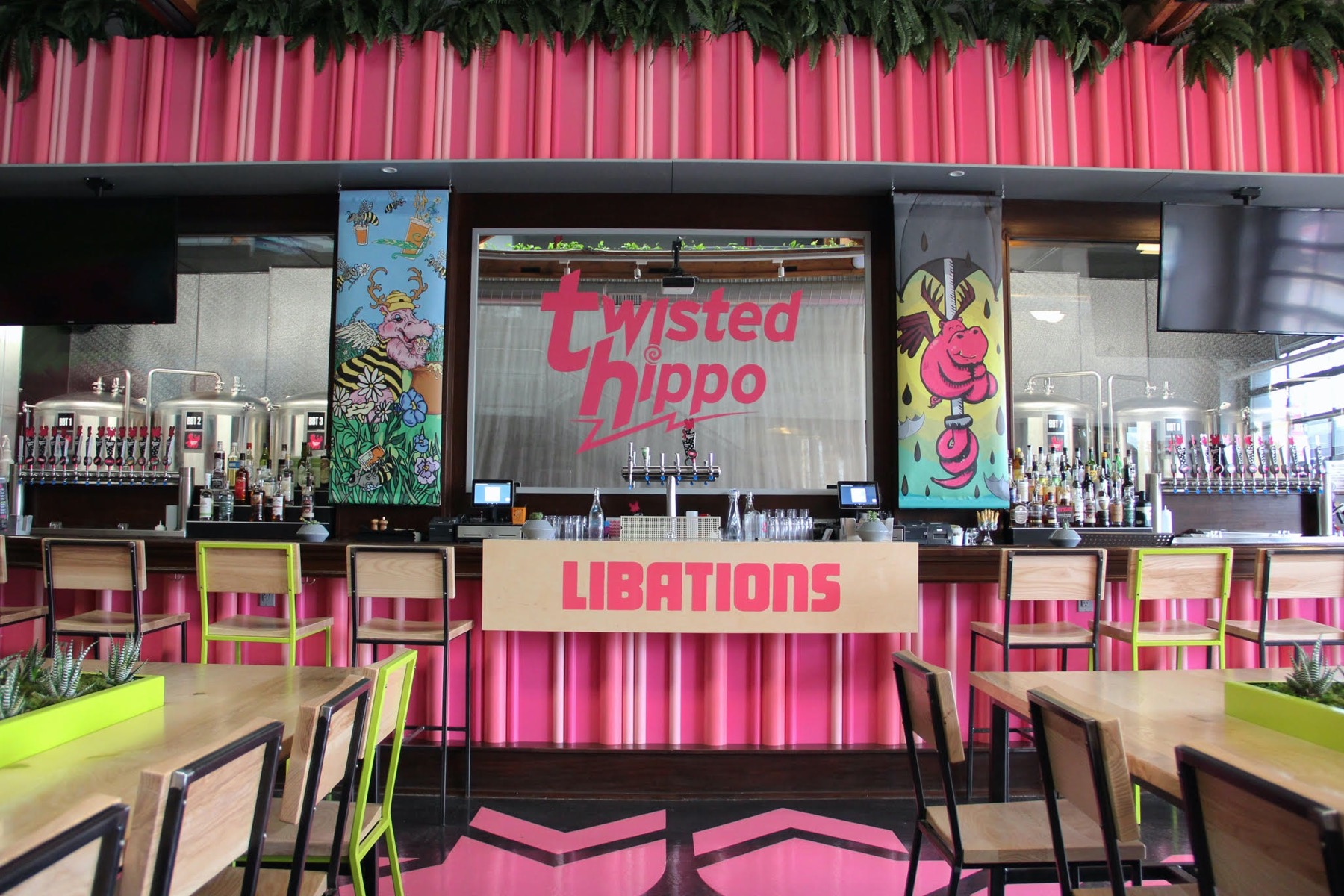 Called "deliberately eccentric" by the Chicago Tribune, Twisted Hippo's claim to fame is its unique take on taproom and alcohol design. Creativity is the key to this Albany Park brewery; walls are colorfully decorated in pink and green while the tap list features unique brews such as the Velvet Elvis: a peanut butter, banana, and bacon ale.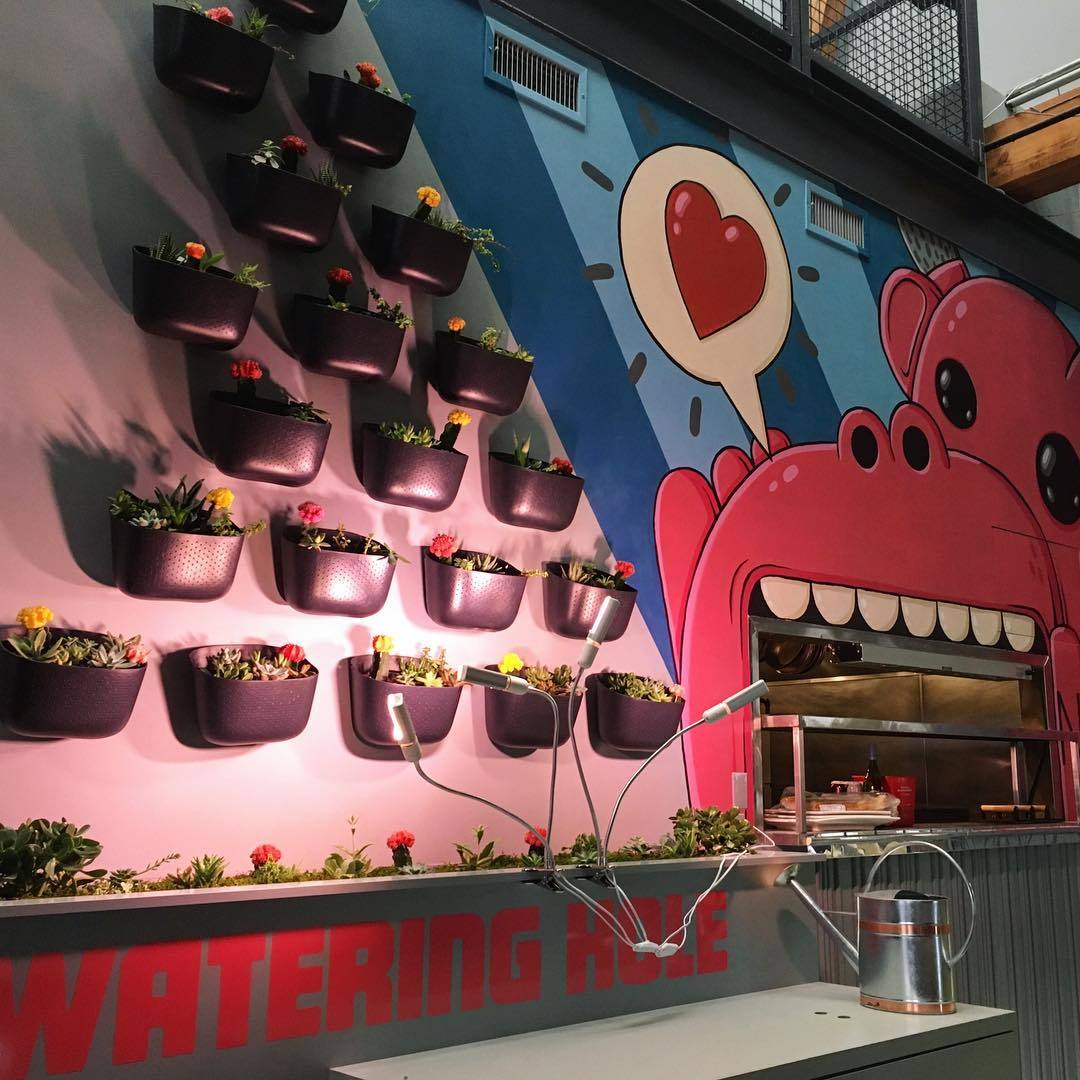 Another cool aspect of the Twisted Hippo taproom: their "inclusive pricing" covers a living wage and health insurance for all full-time employees, so there's no need to tip (unless you're feeling extra generous).
BiXi Brewery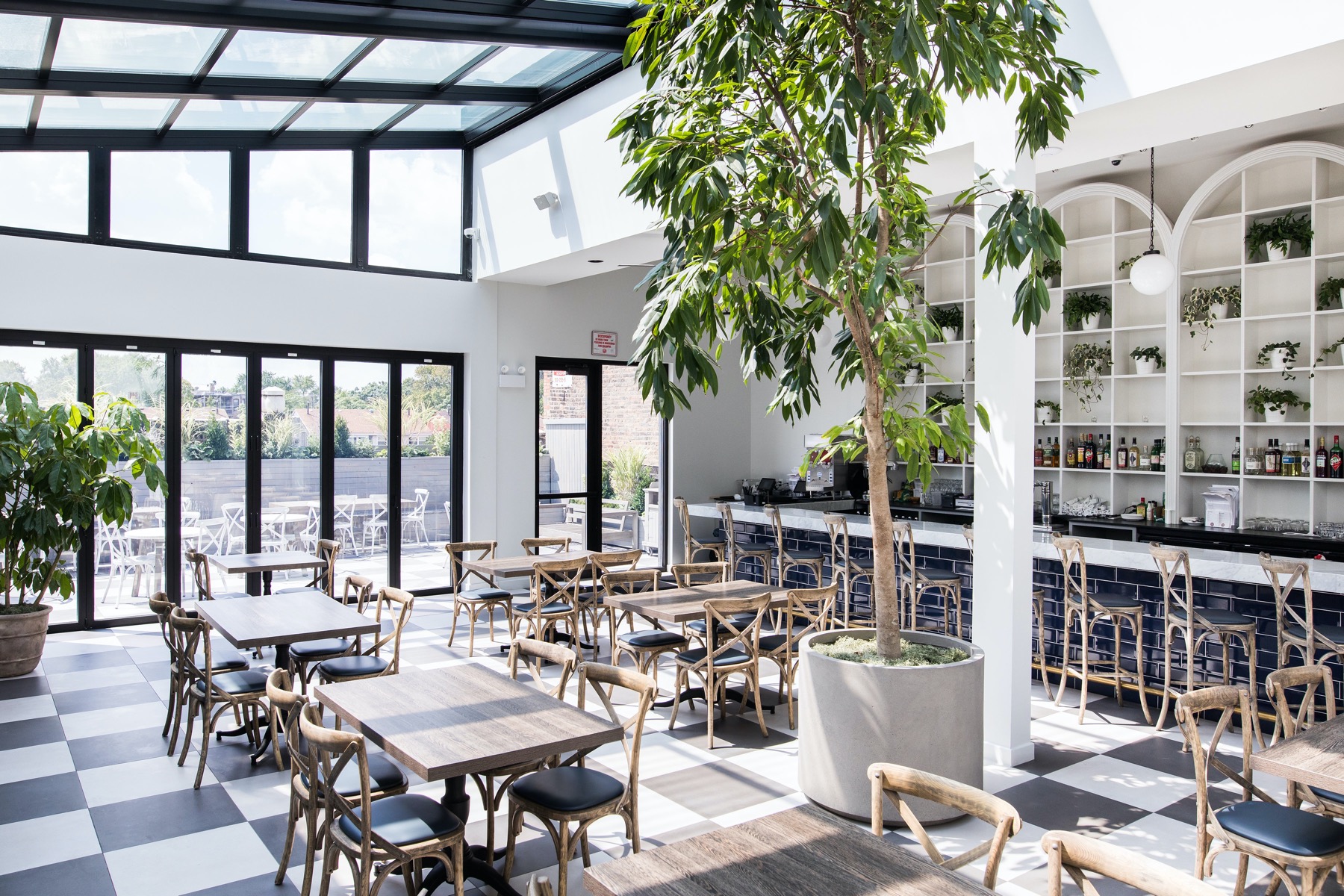 Named for the Chinese turtle god, BiXi (pronounced be-she) is the only microbrewery in the city that puts an Asian spin on both its food and drinks. Try the Chelonian Lair, a dark ale spiced with Szechuan peppercorns. There's also a solid cocktail list, including carefully crafted drinks like the Smallmouth Buffalo made with bourbon, fish sauce syrup, and black walnut.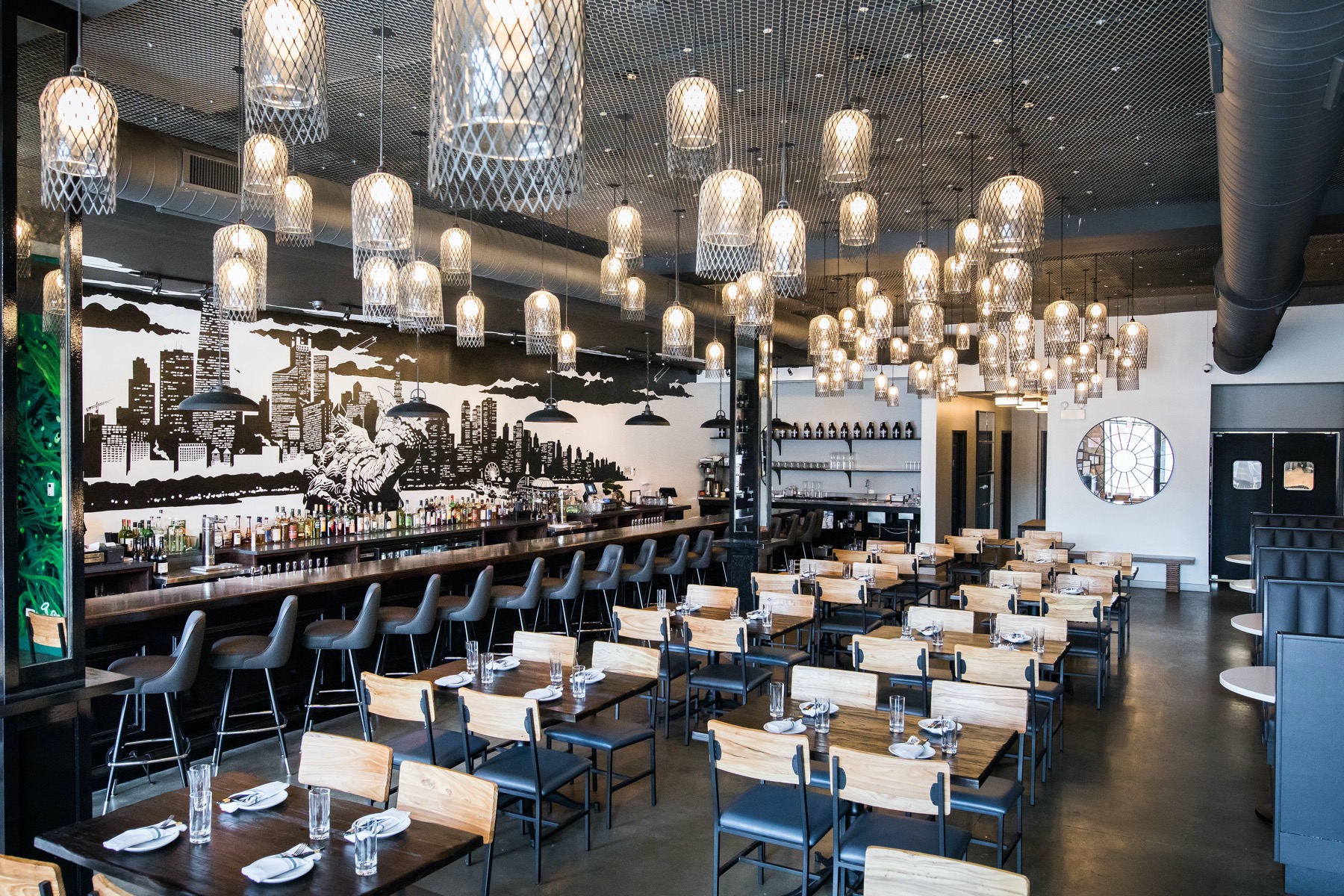 Set in Chicago's hip Logan Square neighborhood, BiXi's dining space is spacious and trendy with Edison bulbs illuminating dark wood furniture and an elaborate mural in the dining area. A lofty and well-lit second floor with a patio is also a great option for summer evenings.
Middle Brow Bungalow
Though Middle Brow has been around in one form or another for the last eight years, Bungalow, the company's taproom in Logan Square, just opened in January 2019. The all-day brewpub starts up early for "brewers' breakfast" and stays open late for artisan pizza and, of course, beer.
Stop by for the prickly pear jelly and ricotta toast in the morning, then come back in the evening for the Milk-Eyed Mender, an imperial milk stout with cacao, vanilla, cinnamon, orange zest, and peppers. An added bonus: half of the profits from Middle Brow's taproom go to social justice causes.
ERIS Brewery and Cider House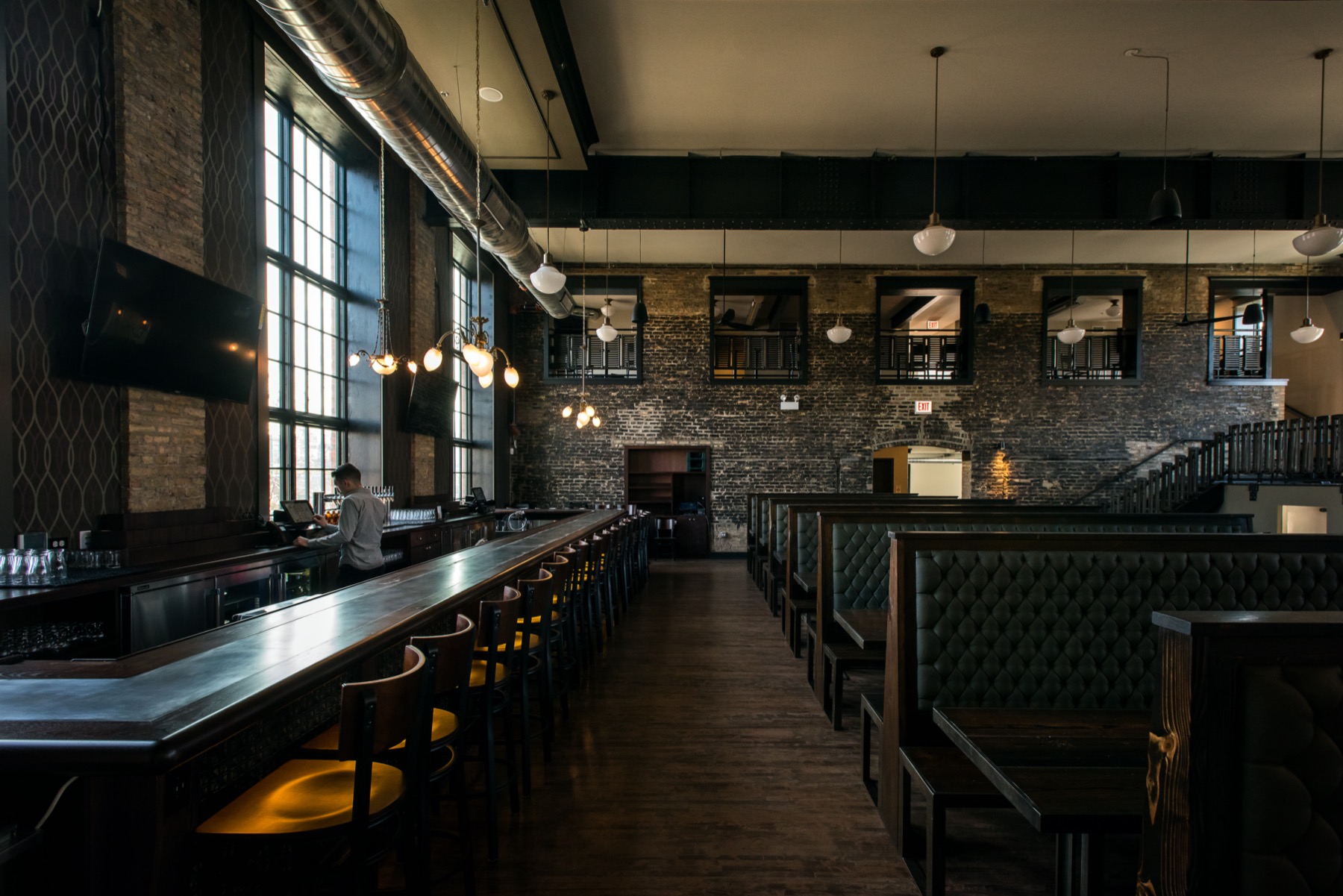 Fifteen minutes due west of Wrigley Field in Old Irving Park is the home of ERIS (named for the Greek goddess of discord), a women-run brewery and restaurant with a healthy collection of ciders on tap.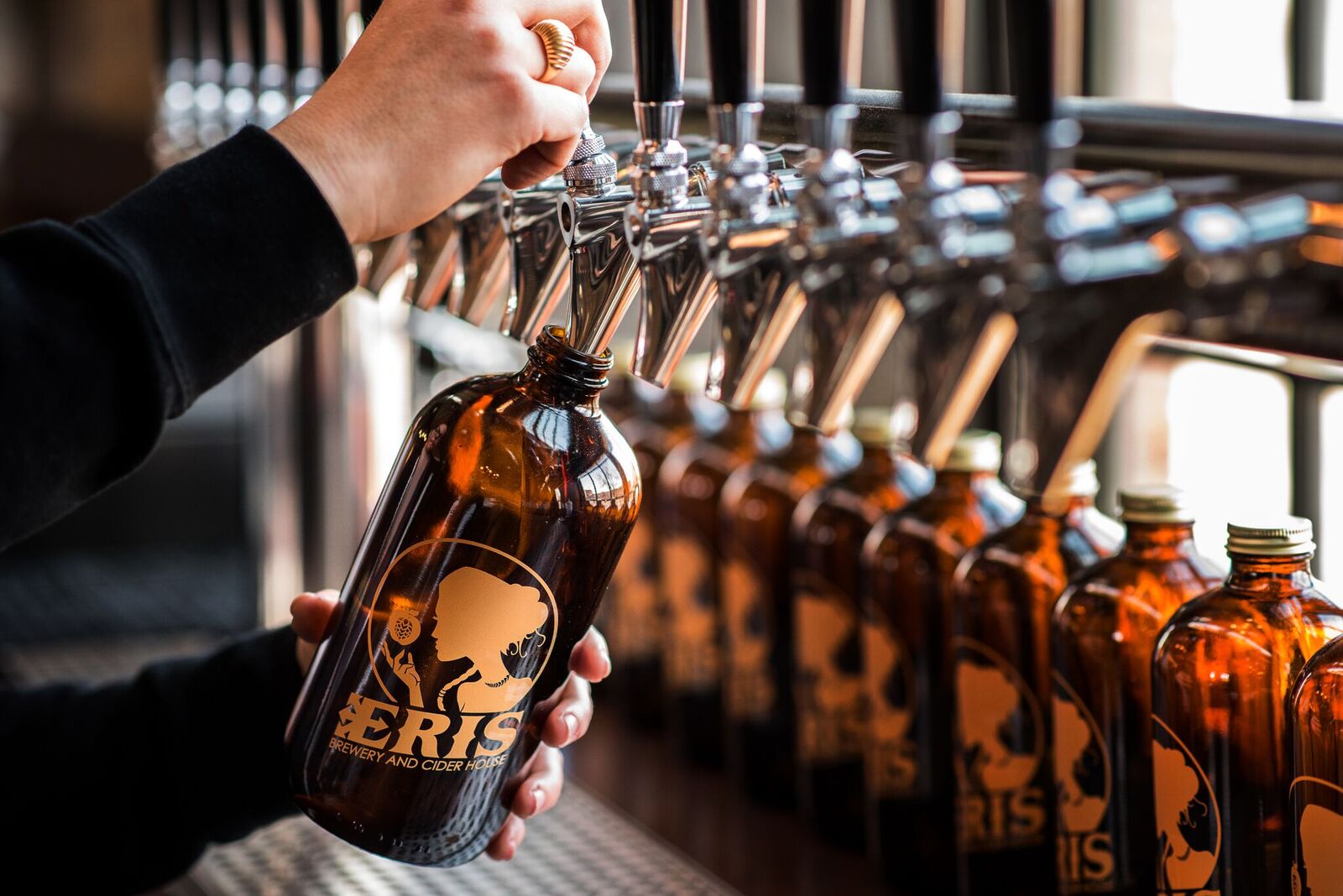 The taproom alone is reason enough to visit ERIS. After nearly four years of planning and construction, doors opened to the beautifully renovated space, with a massive bar, exposed brick, floor-to-ceiling windows, and a lovely patio. Grab a spot and order a cider flight, so you can maximize the number of fruity creations you get to try.
Revolution Brewing #SoxSocial Tap Room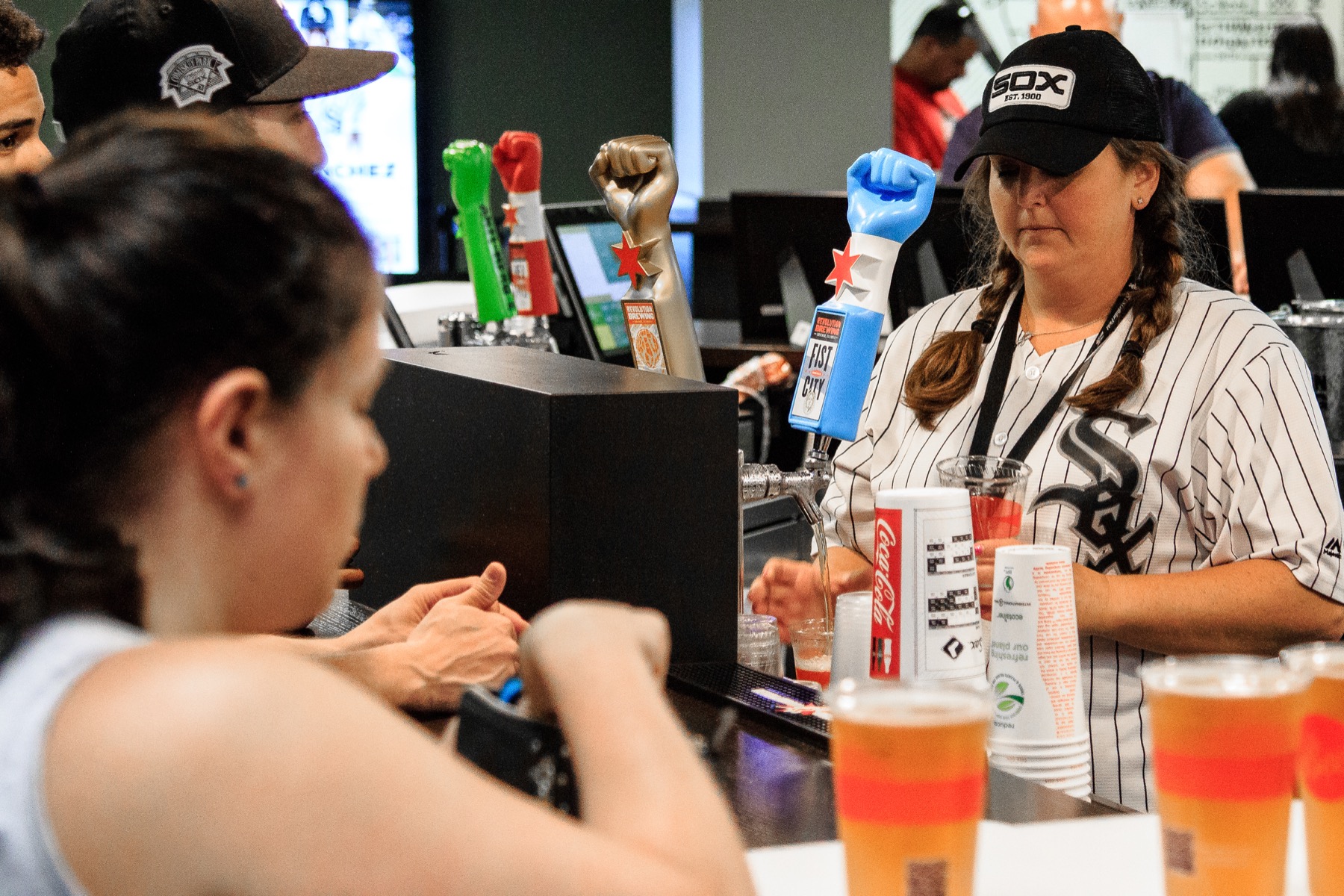 Revolution Brewing has long been a staple of the craft brew scene in Chicago, and now they've become a mainstay in its baseball scene. This year, the brewery is opening up a craft beer taproom in Guaranteed Rate Field, home base for the Chicago White Sox. Called the #SoxSocial Tap Room, the newly renovated venue has all of the Revolution staples on tap like the Anti-Hero IPA and the Rev Pils, plus a rotating cast of drafts that will keep the regulars guessing.
Urban Renewal Brewery
Tucked in the cozy northside neighborhood of Ravenswood, Urban Renewal is just getting off the ground as a brewery but is already picking up steam. The brewery doesn't yet have a taproom per se, but its new bottle shop gives visitors the ability to try out beers, tour the brewery, and chat with the extremely friendly staff.
The growing operation uses traditional ingredients and processes to create a diverse lineup of brews. They also have a prime location beside six other breweries on Ravenswood "Malt Row", if you're looking to knock several spots off your list in one afternoon.
Marz Brewing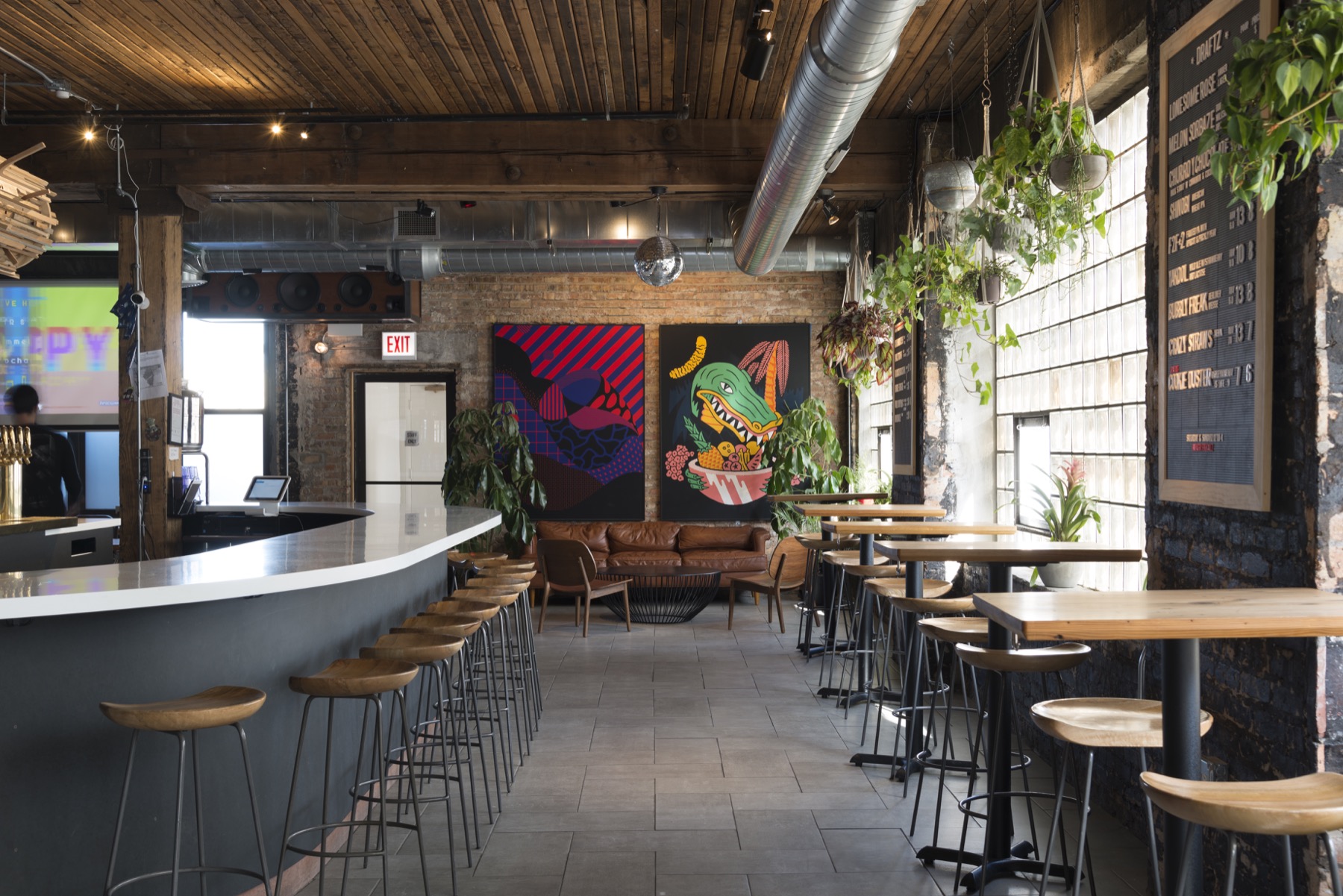 On frequency with Bridgeport's booming arts and culture scene, Marz Brewing's taproom, which opened last year, features splendid design and an artistic focus. The space is accented with large-scale murals (made by the same artists who designed the Marz bottles and cans), while the tap room features a rotating display of artwork from locals.
Even the most loyal Marz followers will have something new to try at the tap room, where the brewers will showcase creations not available in stores. They'll also serve a full menu, plus kombucha, coffee, and seltzer on tap.
Coming soon: 5 Rabbit
As BiXi on the north side puts an Asian spin on the brewery scene, 5 Rabbit Cervecería on the south side mixes in the Latin American vibes. On the beer menu, Xicago is the group's take on a Mexican lager while Iñigo Montoya rings in as a bourbon-barrel aged imperial coffee porter. Every Sunday you can score fresh tamales starting at 1 p.m., while Thursday night is taco night.
Right now, 5 Rabbit operates a tap room out of a spot on 74th Street in Bedford Park near Midway Airport, but the team has plans to open up a spot in Pilsen, just south of the Loop, later this year.
Coming soon: Englewood Brews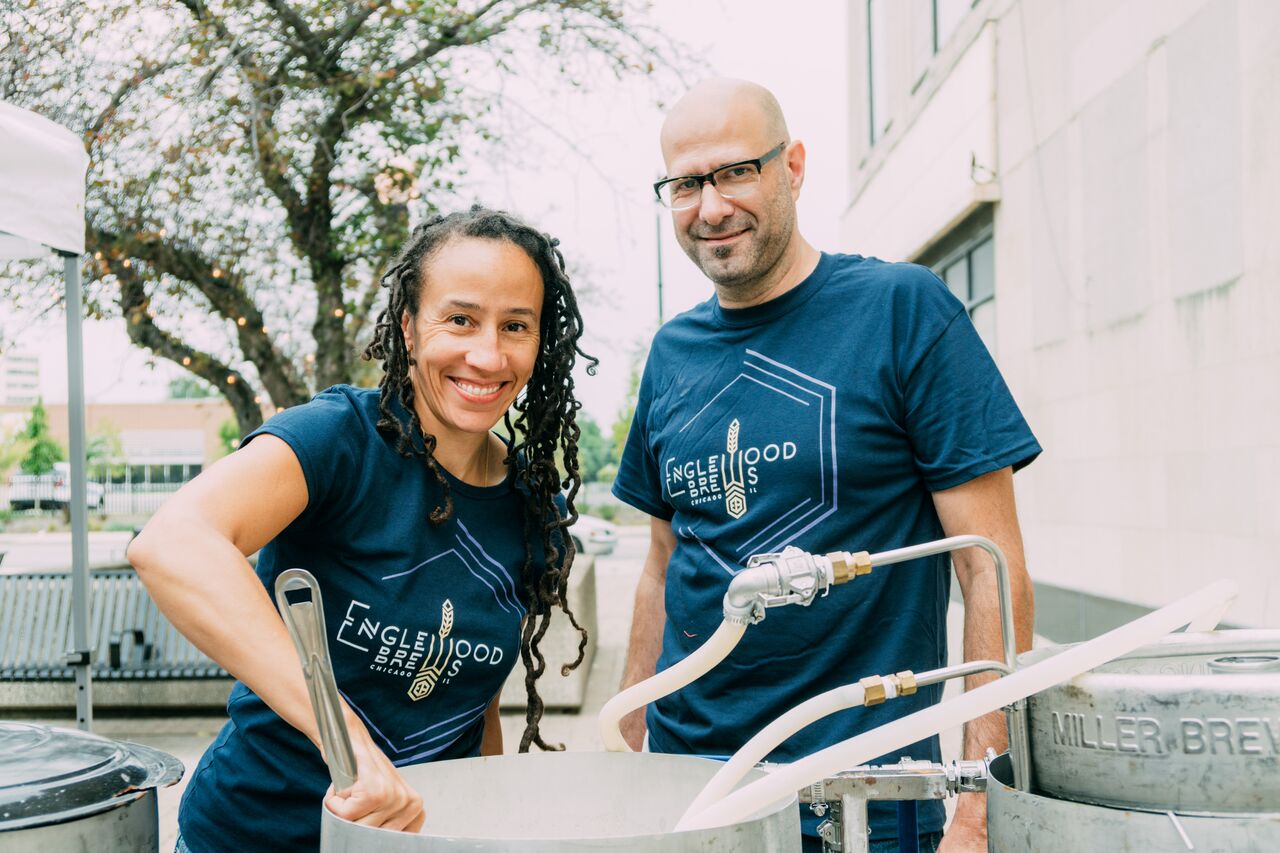 Craft beer hasn't traditionally taken root on the south side of Chicago, but the owners of the upcoming Englewood Brews want to change that. Opening late this fall off of the Halsted stop on the Red/Green Line, Englewood Brews plans to mix community, economic development, and craft beer into one clean package. And if they pull off even half of their lofty goals, they have a great chance at making a big impact on the local beer scene.