Chicago's culinary scene is known for being as diverse as the city itself. On any given night, you can dine at a New Orleans-style tavern, an upscale French bistro, a funky ramen joint, a contemporary tasting menu spot, and beyond. And now you can experience it for yourself no matter where you are. A few of Chicago's top chefs have provided some of their favorite recipes for you to recreate at home, from a perfect roast chicken to kid-friendly sweet treats.
Get a taste of our city's award-winning dining scene with these recipes from Chicago chefs:
Chef Brian Jupiter
Frontier and Ina Mae Tavern & Packaged Goods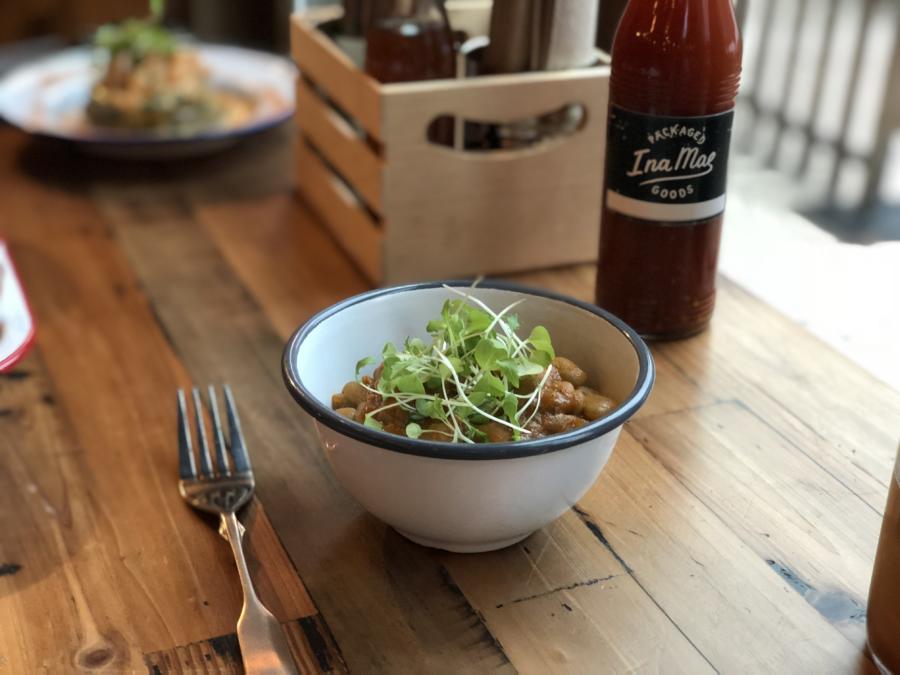 Chef Brian Jupiter of Frontier and Ina Mae Tavern comes to Chicago from New Orleans, so he knows a thing or two about down-home cooking. One of his go-to recipes? A classic jambalaya. There are many variations on the popular Louisiana dish, but the chef's lima beans and jambalaya version always remind him of home and family. It can be made with whatever meats and veggies you have around, giving home chefs the opportunity to add their own flair.
Chef Jeff Vucko
Travelle at The Langham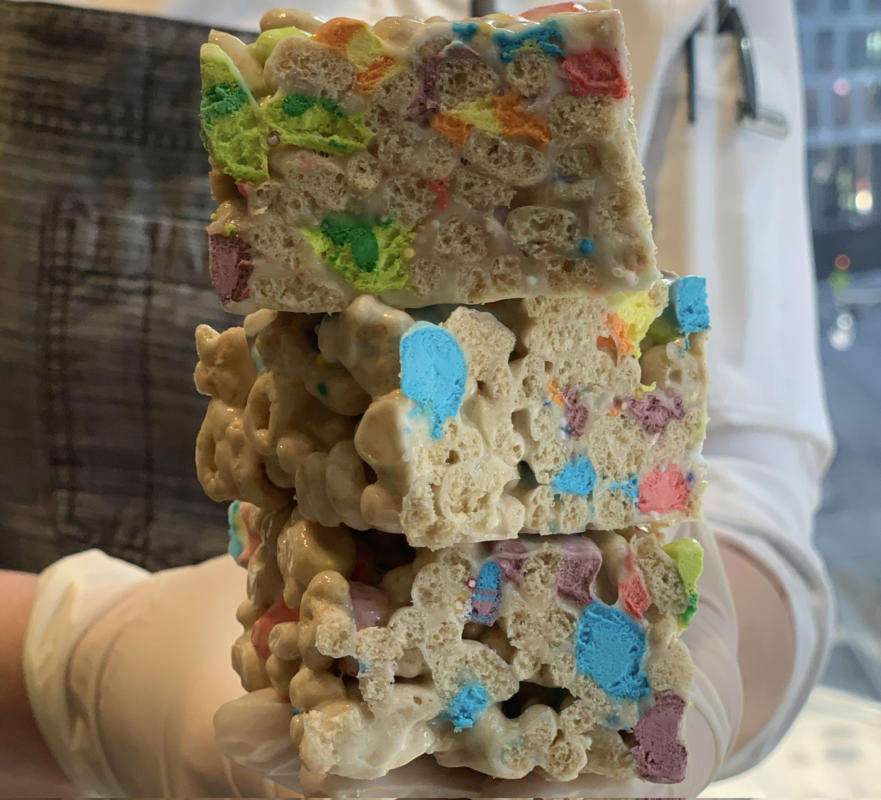 Looking for something comforting? Look no further than this melted leek and burrata ravioli, topped with sugar snap peas and bacon, from Chef Jeff Vucko of Travelle at The Langham. This simple pasta recipe is the perfect almost-springtime dish — both light and satisfying at the same time. Pair it with a chamomile cobbler cocktail from beverage director Thibaut Idenn and end with a sweet note thanks to dessert recipes (including colorful Lucky Charms bars) from pastry chef Danielle Marelli.
Chef Mike Sheerin
Cochon Volant Brasserie, Francois Frankie, and Taureaux Tavern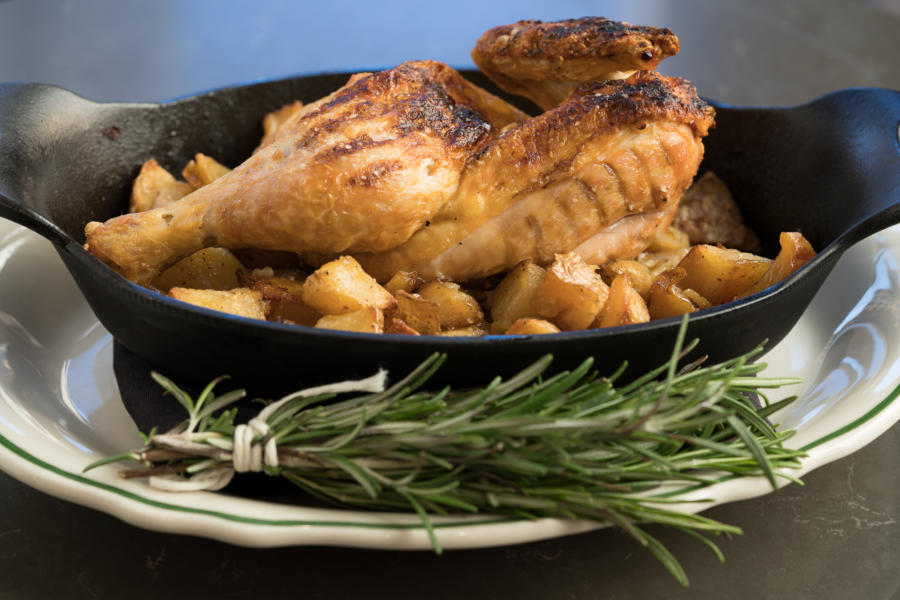 Dine in a French bistro, without ever leaving your house. Chef Mike Sheerin is the culinary mastermind behind some of Chicago's favorite French restaurants, including Cochon Volant, Francois Frankie, and Taureaux Tavern. His roasted chicken recipe is an exquisitely simple but delicious dish that's a real showstopper. It takes a little planning ahead, but the succulent, flavorful result is definitely worth it — plus you're guaranteed to have leftovers for a few days.
Chef Derek Dupree
Bernie's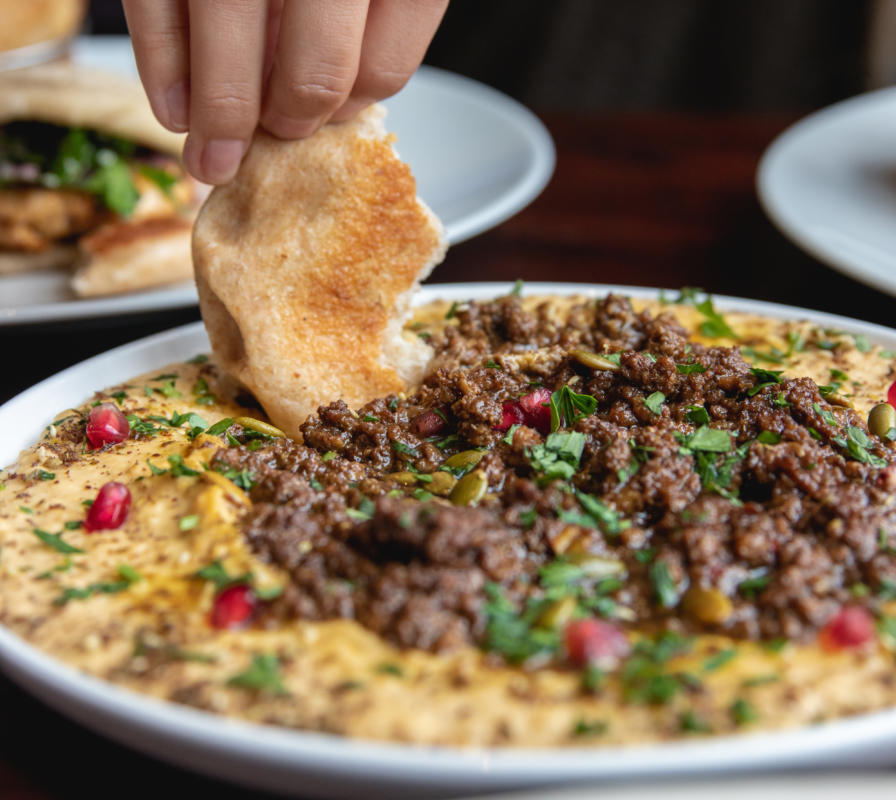 Bernie's is a bustling spot in the River North neighborhood with a chic interior, Mediterranean-inspired menu, and lovely rooftop patio. One of the most popular appetizers is their hummus with lamb by Chef Derek Dupree. The smooth chickpea base is topped with spice-infused ground lamb, making it an irresistible dip to pair with warm pita.
Chef Bill Kim
urbanbelly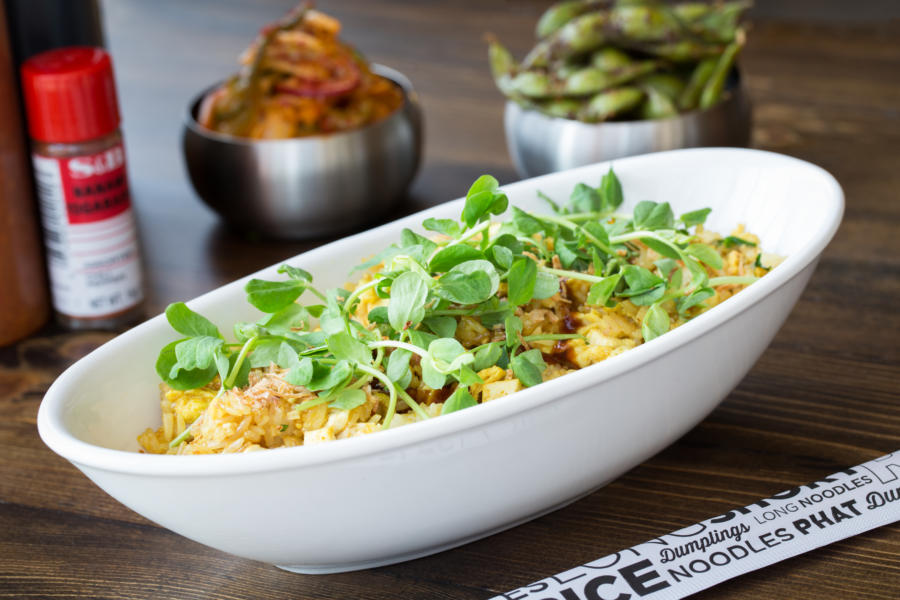 Bill Kim, the award-winning chef behind urbanbelly in Wicker Park, is known for his creative take on Asian flavors. He shares his recipe for the perfect miso soup from scratch, including making your own dashi base. It's the perfect side dish for his Korican fried rice, which you can customize based on what's in your fridge. Or try his classic pasta recipe for a quick and comforting weeknight dinner.
Chef Shelley Young
The Chopping Block
Want to brush up on your cooking skills? The Chopping Block, Chicago's largest recreational cooking school, offers a variety of how-to cooking videos from Chef Shelley Young. The comprehensive online courses cover everything from the basics to more advanced techniques. Learn how to chop an onion, make aioli, roast a chicken, create a perfect risotto, and more all from your own kitchen.
Chef Wook Kang & Chef Heidi Hedeker
Kendall College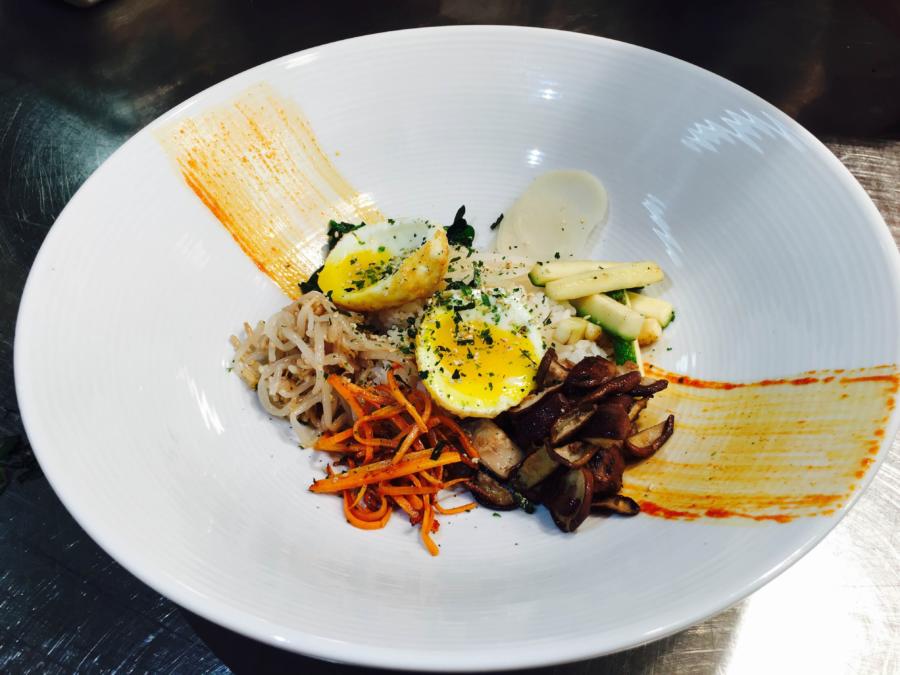 Kendall College is known as one of the top culinary schools in the country. The experience instructors there have shared some of their favorite recipes to help brush up your own cooking skills. Chef Wook Kang drew inspiration from his Korean heritage with this delicious bibimbap recipe, with sushi rice, marinate bean sprouts, shiitake mushrooms, and zucchini topped with gochujang sauce a crispy poached egg. If you're looking to improve your baking technique, try Chef Heidi Hedeker's challah recipe. Learn to make the classic braided loaf, which perfect for sandwiches, French toast, or just to eat plain.
Bar Director Kevin Murphy
Daisies
Get a taste of summer with this seasonal cocktail from bar director Kevin Murphy. The Strawberry Spritz is a refreshing, fruit-forward drink that can be made with rum, gin, or aperol. You'll also find a delicious spirit-free version on the Daisies menu, alongside a rotating array of fresh pastas at this stylish Logan Square spot.