Summer is street festival season in the city, and with Chicago now the brewing capital of the country, it only makes sense that several of the celebrations focus on beer.
Among the options, Chicago Friday Night Flights is getting plenty of buzz thanks to its wide spectrum of events across the city and the variety of breweries involved. Now in its third year, the series showcases the city's dynamic craft brewing scene through tasting events in different Chicago neighborhoods. Each even spotlights the local breweries active in that area, from experimental microbrewers to household names.
The series includes four neighborhood festivals and then caps off with a closing event at the end of the summer. A sampling pass for each event is $20 in advance, $25 at the door and includes admission plus 10 three-ounce pours.
Here's what a preview of the different Chicago brewing districts featured in this year's Friday Night Flights lineup.
Chicago Brewing District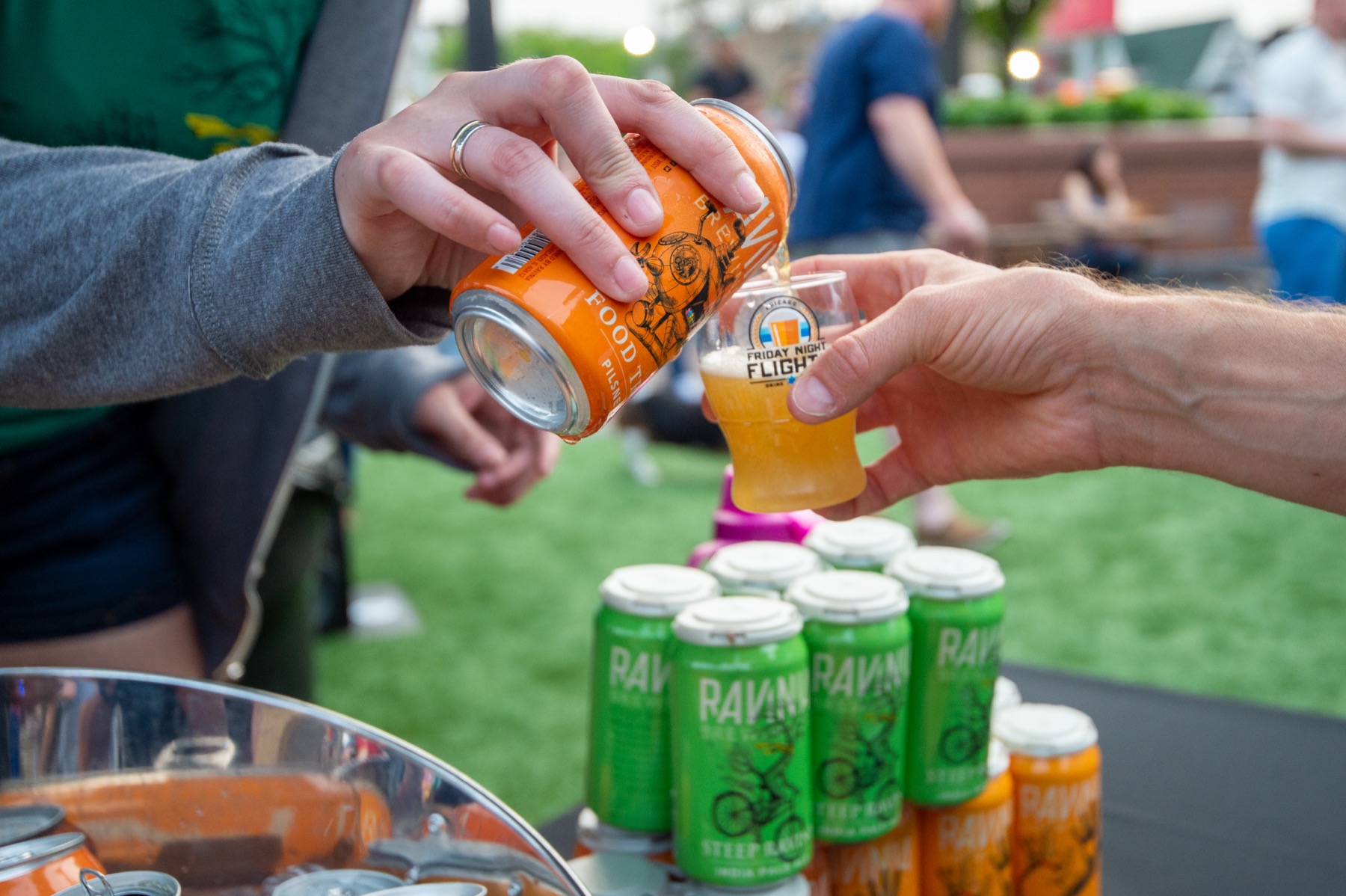 Date: June 28
Location: Kinzie Industrial Corridor
Time: 6 – 9 p.m.
Buy tickets
The West Loop/West town area is one of the hottest areas in Chicago — and it happens to be home to some of its best breweries. Dubbed the Chicago Brewing District, the neighborhood includes beer giant Goose Island, award-winning On Tour Brewing, chef-driven Cruz Blanca, craft-beer-in-a-can experts Finch Beer Co., and many more.
If you're looking for a unique brew, pay special heed to Illuminated Brew Works. One of the fastest growing breweries in the country, the artisanal brewery takes a particularly bold approach to many of the traditional styles of beer. Try the Bir Royale, a Brut IPA with raspberries that's inspired by the classic combo of champagne and Chambord.
Ravenswood Corridor
Date: July 26
Location: 4700 N. Ravenswood
Time: 6 – 9 p.m.
Buy tickets
This northside neighborhood is beloved by locals for its industrial-meets-residential vibes and easy access to downtown. And in the past few years, the area has evolved into one of the city's main craft beer hubs. A slice of the neighborhood called Malt Row is a collection of eight breweries that's becomes one of Chicago most diverse beer destinations.
The July edition of Friday Night Flights is the perfect way to get a taste of Malt Row in just one evening. One spot to watch is Eris Brewery & Cider House. This local women-owned spot if the city's first cider house and specializes in a wide range of delicious cider like the Van Van Mojo, a blueberry cider hopped with Mosaic.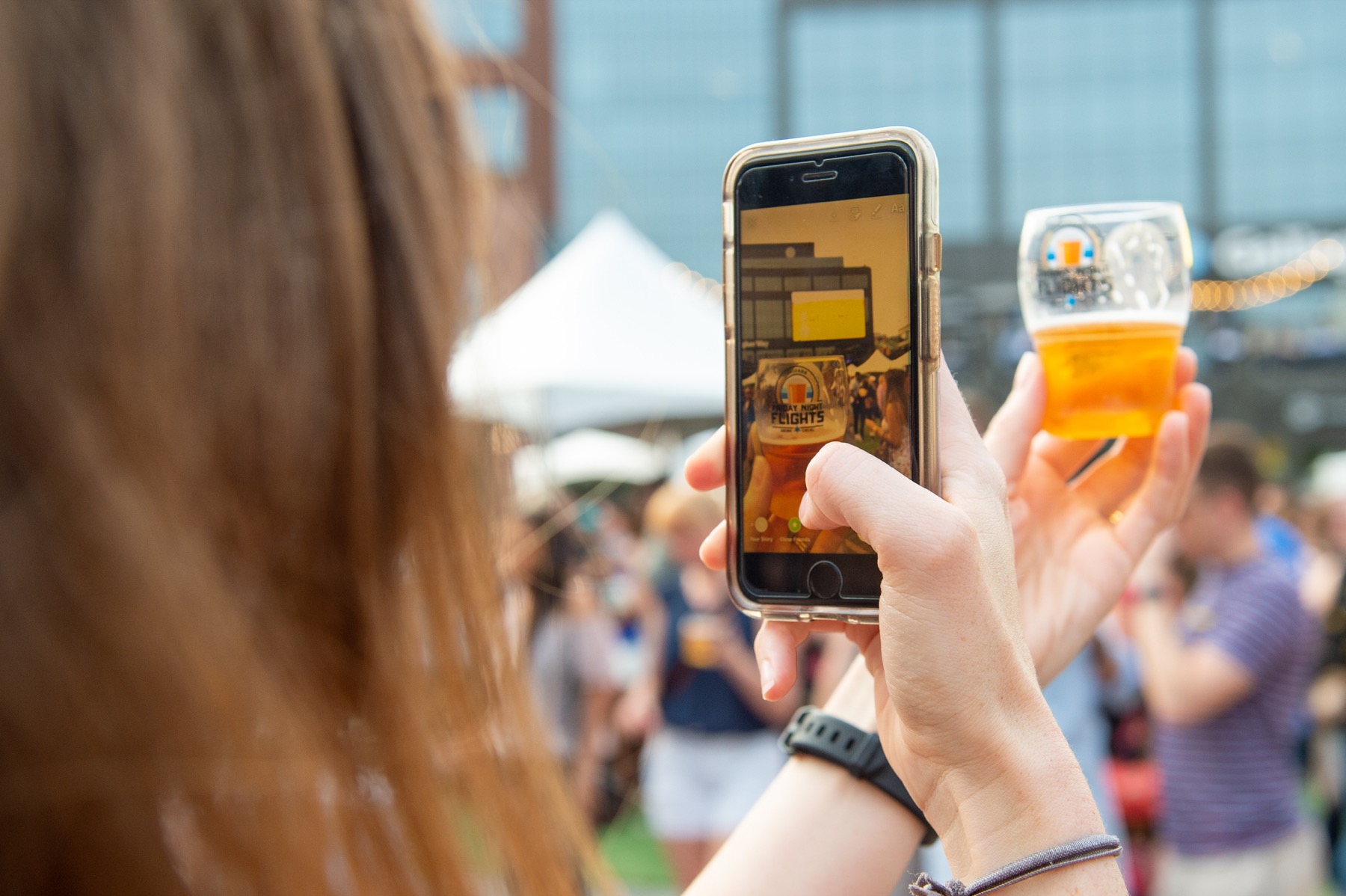 31st Street Beach
Date: Aug. 9
Location: 3101 S. Lakeshore Drive
Time: 6 – 9 p.m.
Buy tickets
Chicagoans will take any reason to hang out by the water, and this southside edition of Friday Night Flights should be all the excuse you need to hit the beach this summer. Looking north from this venue yields a panoramic view of the city's skyline and it's just a few steps away from the sandy shores of Lake Michigan.
Among the dozen or so breweries headed to the event (like Moody Tongue, Argus Brewery, Alulu Brew Pub, and more), make sure to check out Whiner Beer Company. Whiner specializes in Belgian-style, barrel-aged beers, and its flagship drink, Le Tub, is a widely loved, lightly tart saison.
Milwaukee Avenue Corridor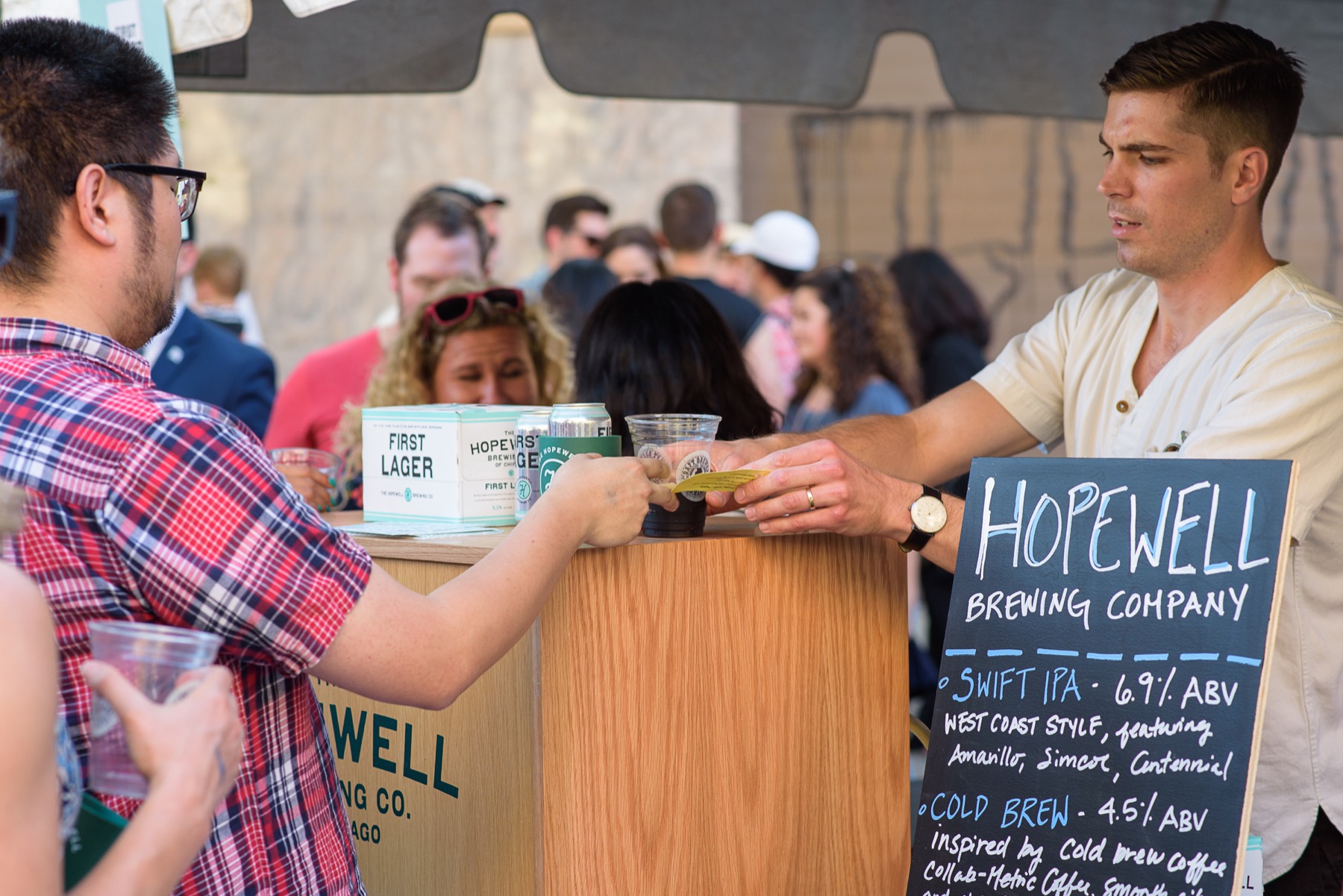 Date: Aug. 23
Location: 2521 N. Kedzie
Time: 6 – 9 p.m.
Buy tickets
This Friday Night Flights event takes place on the Milwaukee Avenue Corridor, a stretch of the hip Logan Square that's home to more than two dozen amazing breweries and tons of offbeat shops and trendy restaurants.
You'll be able to taste brews from some of the hottest breweries in the city, like Bixi Beer (an Asian-inspired brew pub) and Off Color Brewing (known for bottling rare styles of beer). Make sure to grab a sample from Piece Brewery and Pizzeria to try their The Top Heavy Hefeweizen, a favorite summertime thirst quencher.
Chicago Riverwalk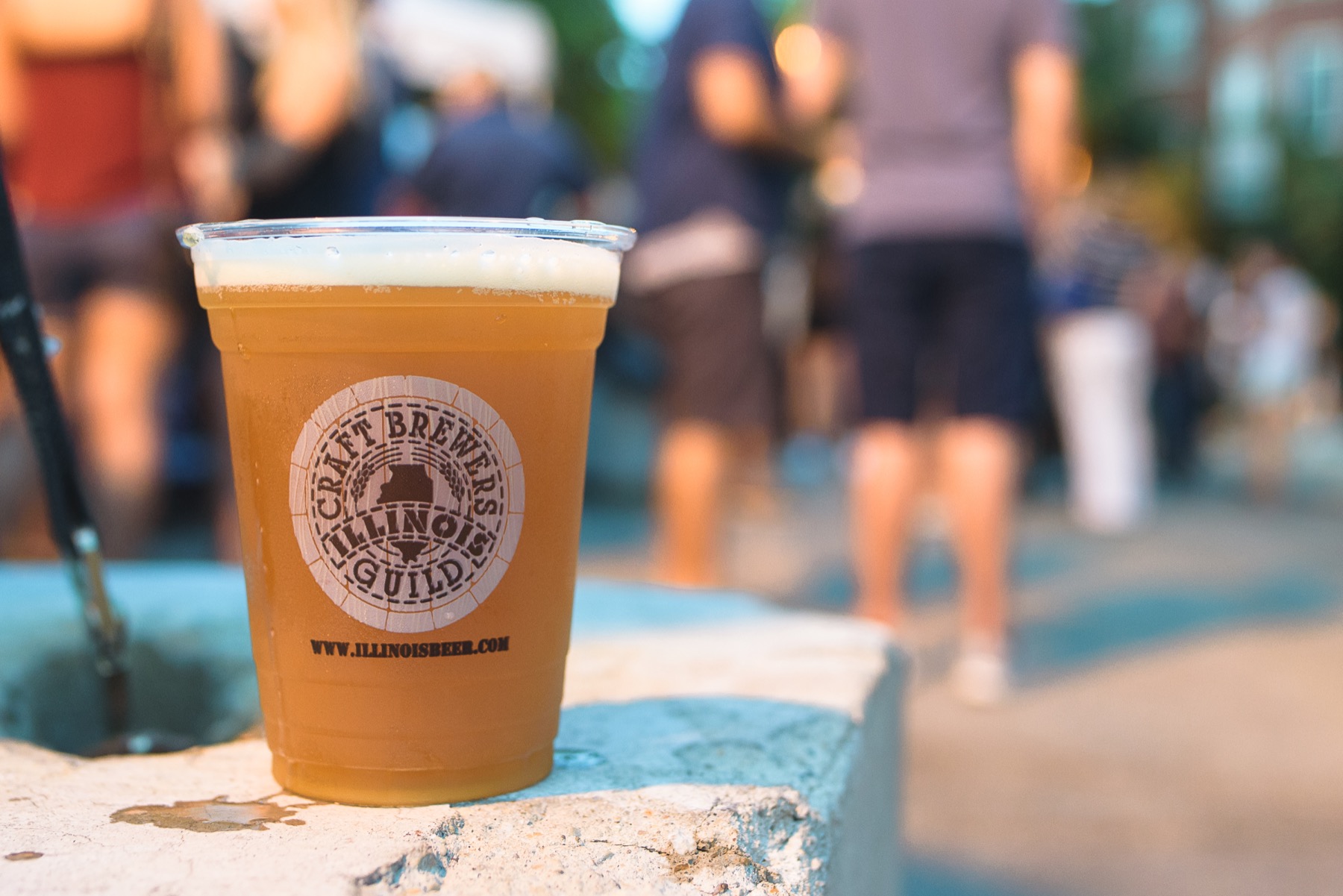 Date: Sept. 13
Location: 305 W. Riverwalk South
Time: 6 – 9 p.m.
Buy tickets
The concluding event for 2019's Friday Night Flights series may be its most scenic and it's certainly the most central. Located right in the heart of downtown and along the award-winning Chicago Riverwalk, the final Friday Night Flights event will boast an amazing spectrum of local beers in one of the city's best venues.
On its own, the Riverwalk is worth visiting for the simple pleasure of taking in the buzzing downtown and watching the city pass by. But with a beer (or ten) in your hands, this event should be a blockbuster.