As the Chicago Jazz Festival celebrates its 40th anniversary from Aug. 24 – Sept. 2, 2018 at Millennium Park and the Chicago Cultural Center, you can just imagine how many fascinating stories are being told and retold.
One such story from 1982 recounts how Miles Davis arrived in a black limo, made his way backstage and proclaimed that if the act before him was going to do an encore, he wouldn't perform that night.
Eighty-seven-year-old blues singer Alberta Hunter was the artist who preceded Miles, and to no one's surprise, the audience begged her for an encore and she complied. Someone had to tell Miles.
"I don't remember who that task fell to. But when he was told it was Alberta Hunter who remained onstage belting out another number under the summer's night sky, Miles growled, 'Well if it's Alberta, then, that's alright.' We all breathed a collective sigh of relief," says Lauren Deutsch, director of artistic collaborations for the Jazz Institute of Chicago, and a member of the programming committee for the Chicago Jazz Festival for the last 35 years.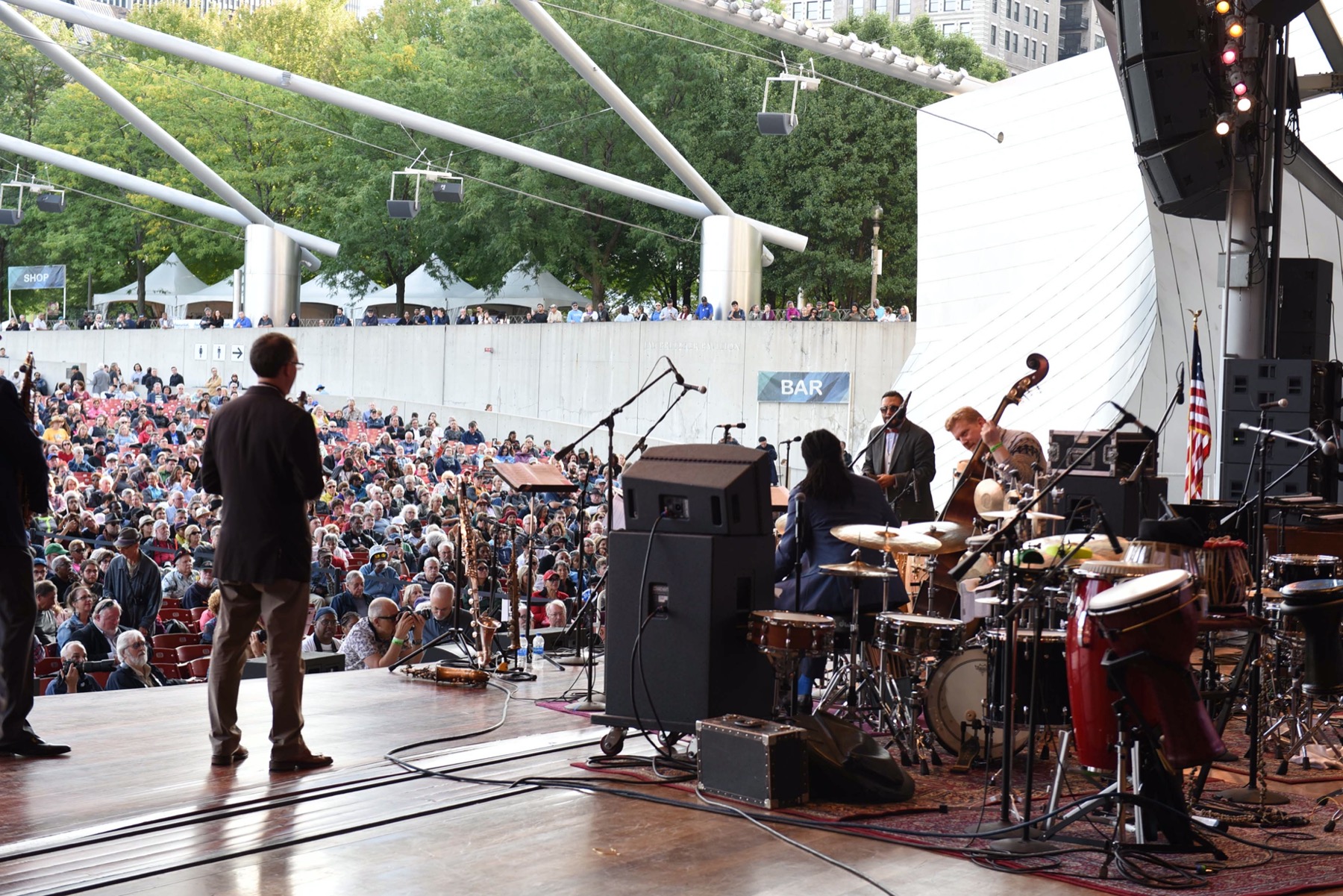 Courtesy DCASE
The legendary festival is one of the world's best. The mission today is the same as it was at the outset: To showcase Chicago's vast talent, as well as national and international artists, and to educate the masses about the multifaceted Jazz genre.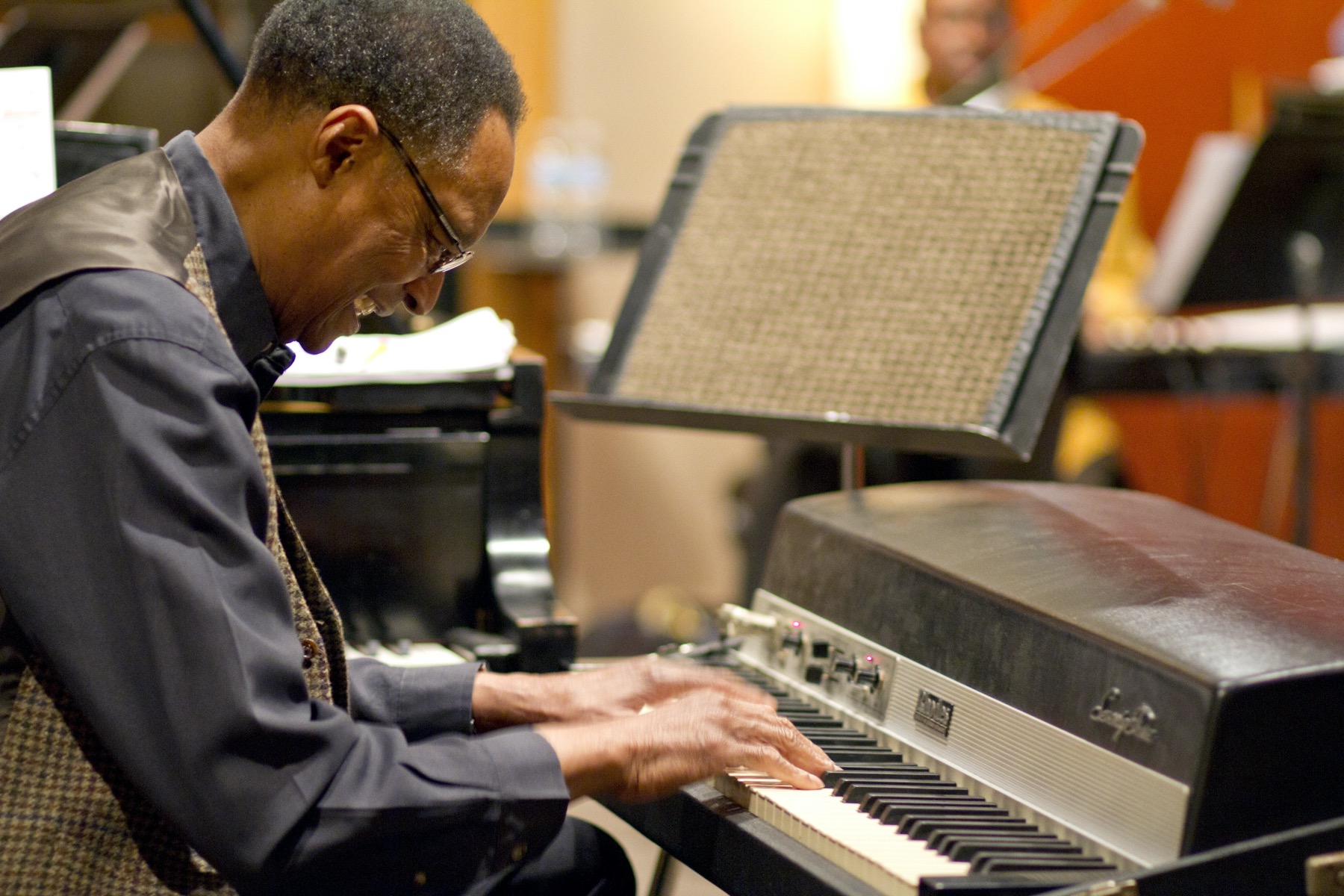 Legendary Ramsey Lewis performs at the Pritzker Pavilion, Millennium Park, Saturday, September 1. Courtesy of DCASE
And nowhere is that better reflected than with Chicago's hometown legend Ramsey Lewis performing his last Chicago concert on September 1, before retiring. He's joined by jazz greats such as Dianne Reeves and Kurt Elling over the three-day festival.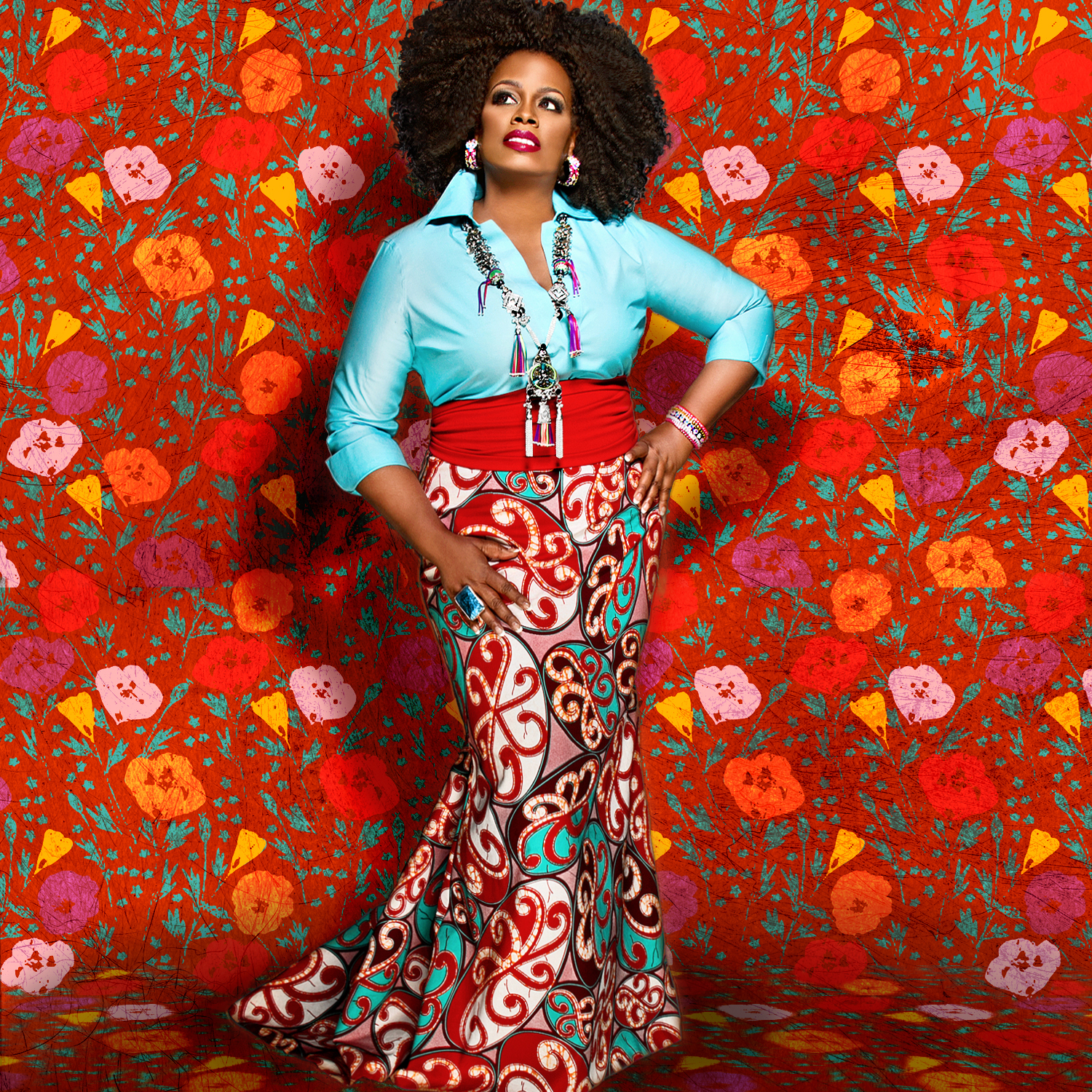 Dianne Reeves performs at the Jay Pritzker Pavilion at Millennium Park, Friday, August 31. Courtesy DCASE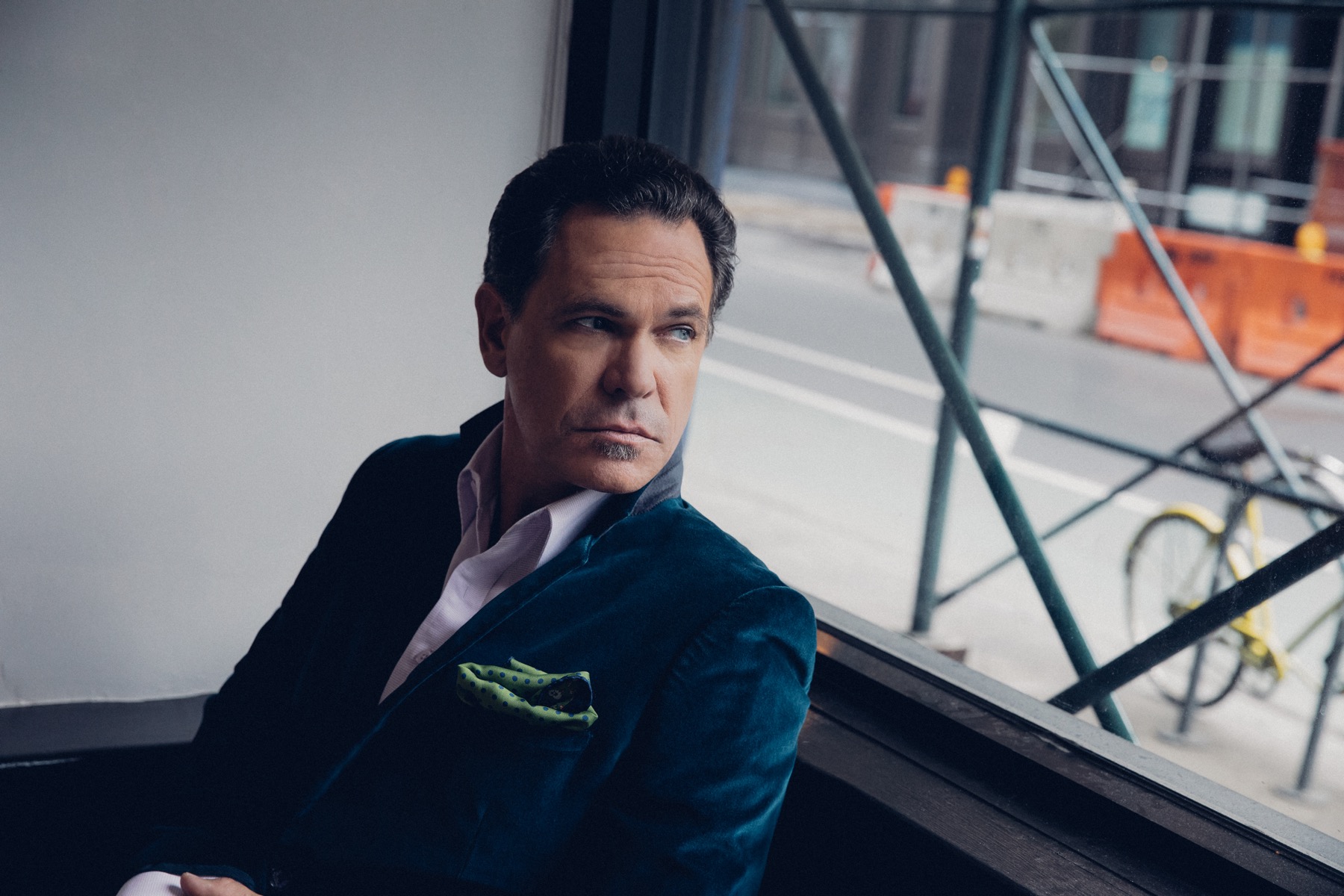 Kurt Elling performs at the Jay Pritzker Pavilion in Millennium Park, Thursday, August 30. Courtesy DCASE
What's more, in celebration of Chicago's rich jazz legacy, the festival is expanding this year with free performances in neighborhood clubs and venues throughout the city from August 24-29. Chicago jazz clubs aren't nestled in one particular neighborhood, but are peppered throughout the city, from Elastic Arts in Avondale to the legendary Green Mill in Uptown.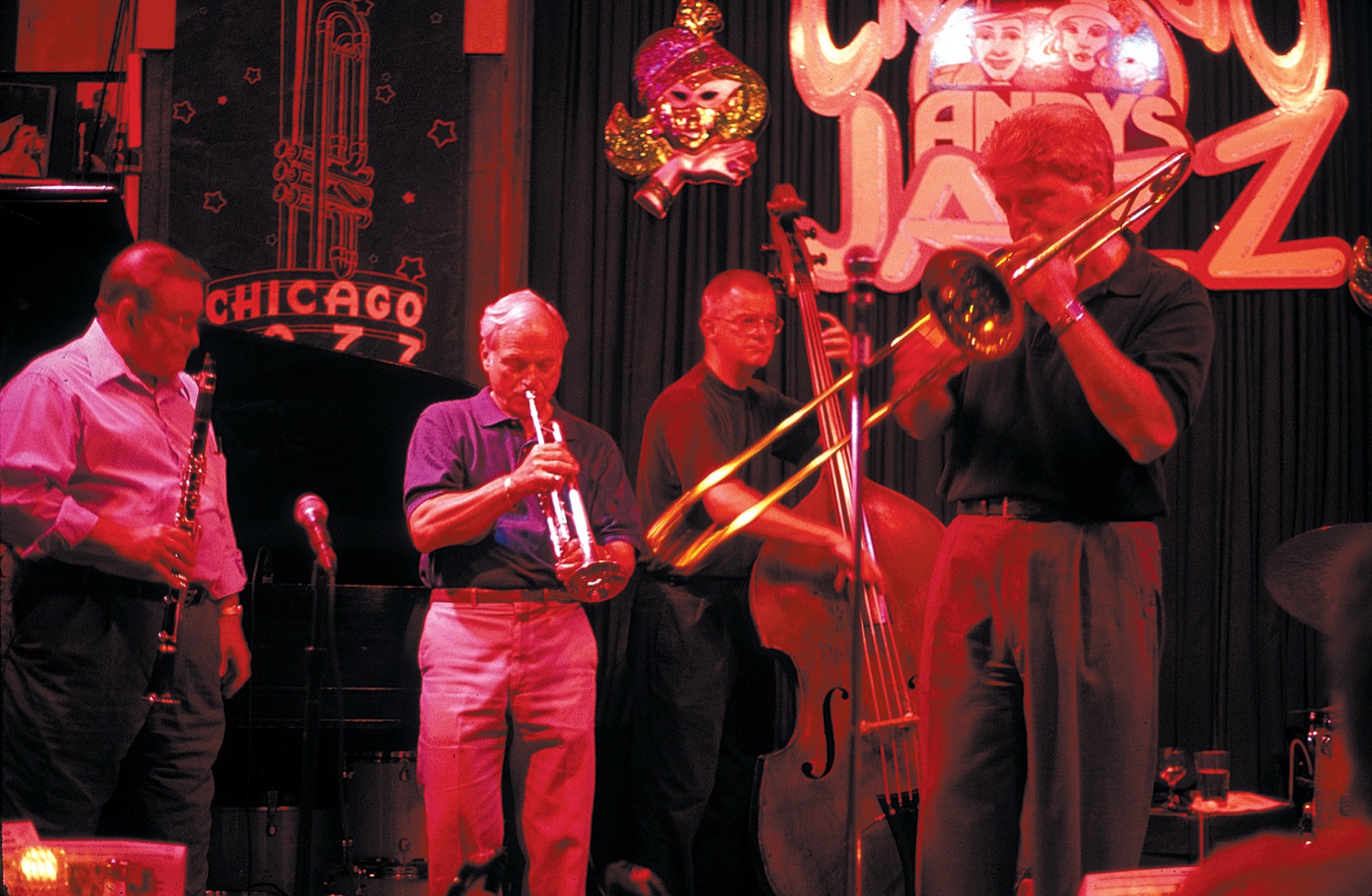 Andy's Jazz Club, courtesy Choose Chicago
Take the Loop Route, hitting up Andy's Jazz Club (11 E Hubbard St), The Jazz Showcase (806 S Plymouth Ct), M Lounge (1520 S Wabash Ave), Reggies (2105 S State St) and Winter's Jazz Club (465 N Mcclure Ct).
The South Side Route introduces you to Norman's Bistro (1001 E 43rd St), Red Pepper Lounge (428 E 87th St), City Life (712 E 83rd St), Some Like it Black (810 E 43rd St) and V75 (125 W 75th St).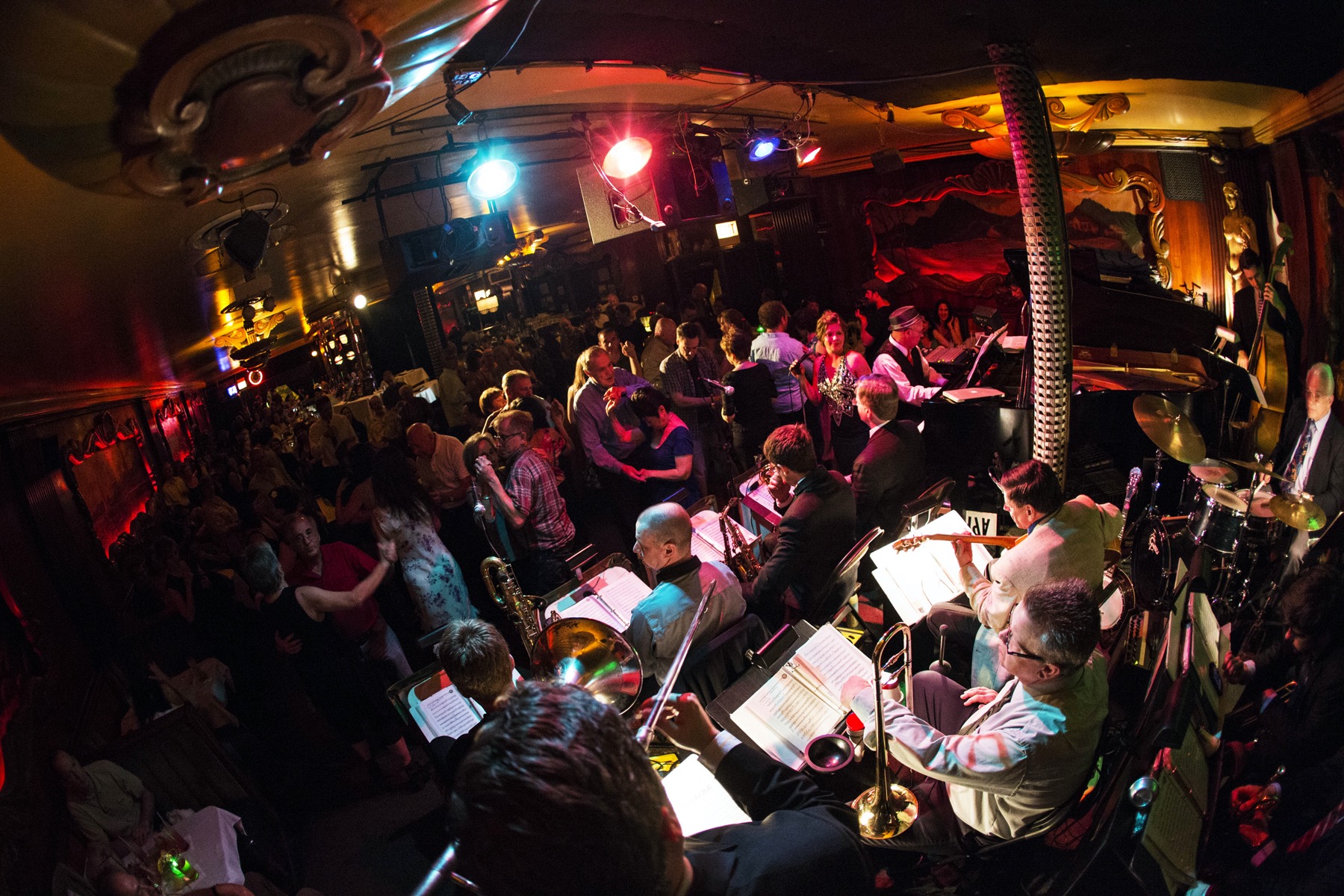 The Green Mill. Photo: Adam Alexander Photography
And the North Route takes you on a journey to the historic Green Mill (4802 N Broadway St), Old Town School of Folk Music (4544 N Lincoln Ave), Constellation (3111 N Western Ave), Hungry Brain (2319 W Belmont Ave) and Rosa's Lounge (3420 W Armitage Ave).
Chicago has long been a music town, and particularly a jazz and blues town (the legendary Chicago Blues Festival takes place every June). Historian Timuel Black, author of Bridges of Memory: Chicago's First Wave of Great Migration, speaks of the significance of jazz to Chicago. "In the 1920s, jazz was a unifying factor. It brought people of all classes and ethnic groups together. They enjoyed the music and each other."
In addition to Ramsey Lewis, jazz greats such as Bennie Goodman, Herbie Hancock, Steve Coleman and Von Freeman are Chicago natives, and a number of notable musicians, such as Louis Armstrong, came up from New Orleans and spent time in Chicago. "Chicago helped popularize jazz and changed its form," says Black.
While the 40th  anniversary is a time to look back at Chicago's jazz history, it's also a time to look forward. Black is excited to see where the next generation takes the genre. "The young people have a deep respect for what came before, but I expect more inventiveness. They respect the form but will put their spin on it."
Check out the complete schedule here.
The Details: Aug. 30-Sept. 2, 2018 • Free admission • Millennium Park & Chicago Cultural Center. Here's how to get there.
Insider tip: Head to the Chicago Cultural Center!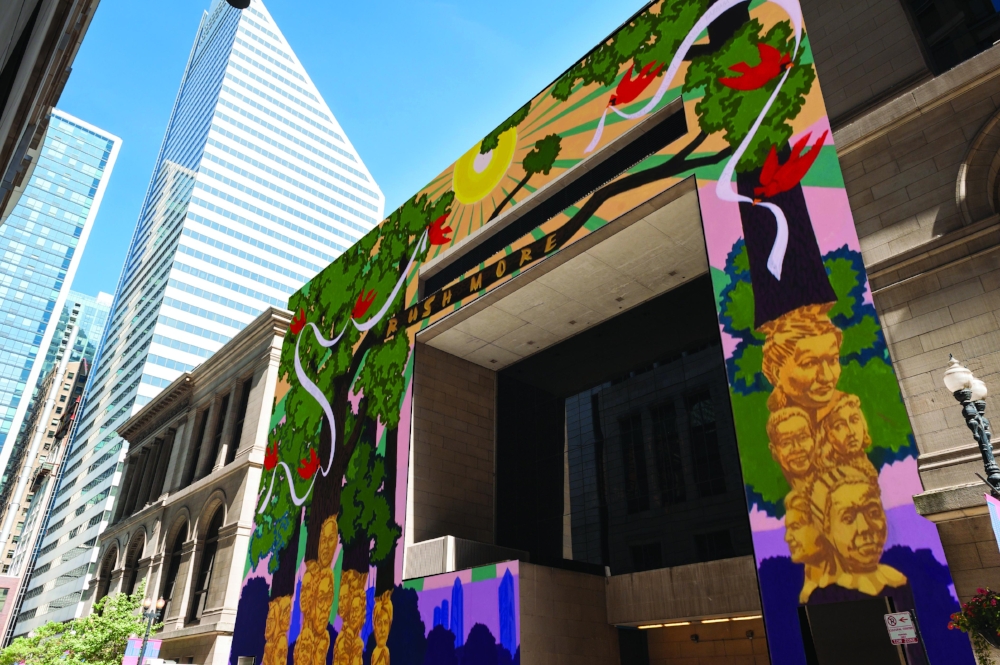 Bronzeville Echoes: Faces and Places of Chicago's African American Music
Through January 6, 2019
Garland Gallery, 1st Floor South
Explore Chicago's music legacy through ragtime, jazz and blues in an exhibition that highlights the contributions of important places and people that shaped the music scene in Chicago. The scope is broad and surprising–Ragtime morphs into jazz, Blues transforms into modern gospel, and it all echoes throughout the contemporary genres of House and Hip Hop.