Chicago is a bit of a pop-up mecca, with The Office, Harry Potter and Stranger Things being only a few of the see-and-be-seen themes on the city's nightlife radar recently. In September, though, some of the city's hottest booze-centric happenings are exuding a rather intellectual vibe, as time-honored, world-renowned museums join forces with speakeasies, cocktail joints and musicians to create limited-run experiences for all those partiers out there with an insatiable, uncontainable sense of curiosity.
Here are just seven events to quench your thirst for cocktails and culture. Hope to see you there!
at Piece Pizzeria & Brewery in collaboration with the Chicago Brewseum
1927 West North Avenue
Saturday, September 1, Noon-2pm
The new Chicago Brewseum is setting up shop at popular Wicker Park/Bucktown pizza joint and brewery, Piece, for a preview of its first major exhibition this fall. Grab a pizza slice and slurp a beer as an exhibition curator talks you through the Chicago beer history exhibit. The $40 price of admission includes pizza throughout the event and two pints of Piece craft beer.
Diorama at The Whistler in collaboration with The Field Museum of Natural History
2421 N Milwaukee Ave
Sunday, September 9, 7pm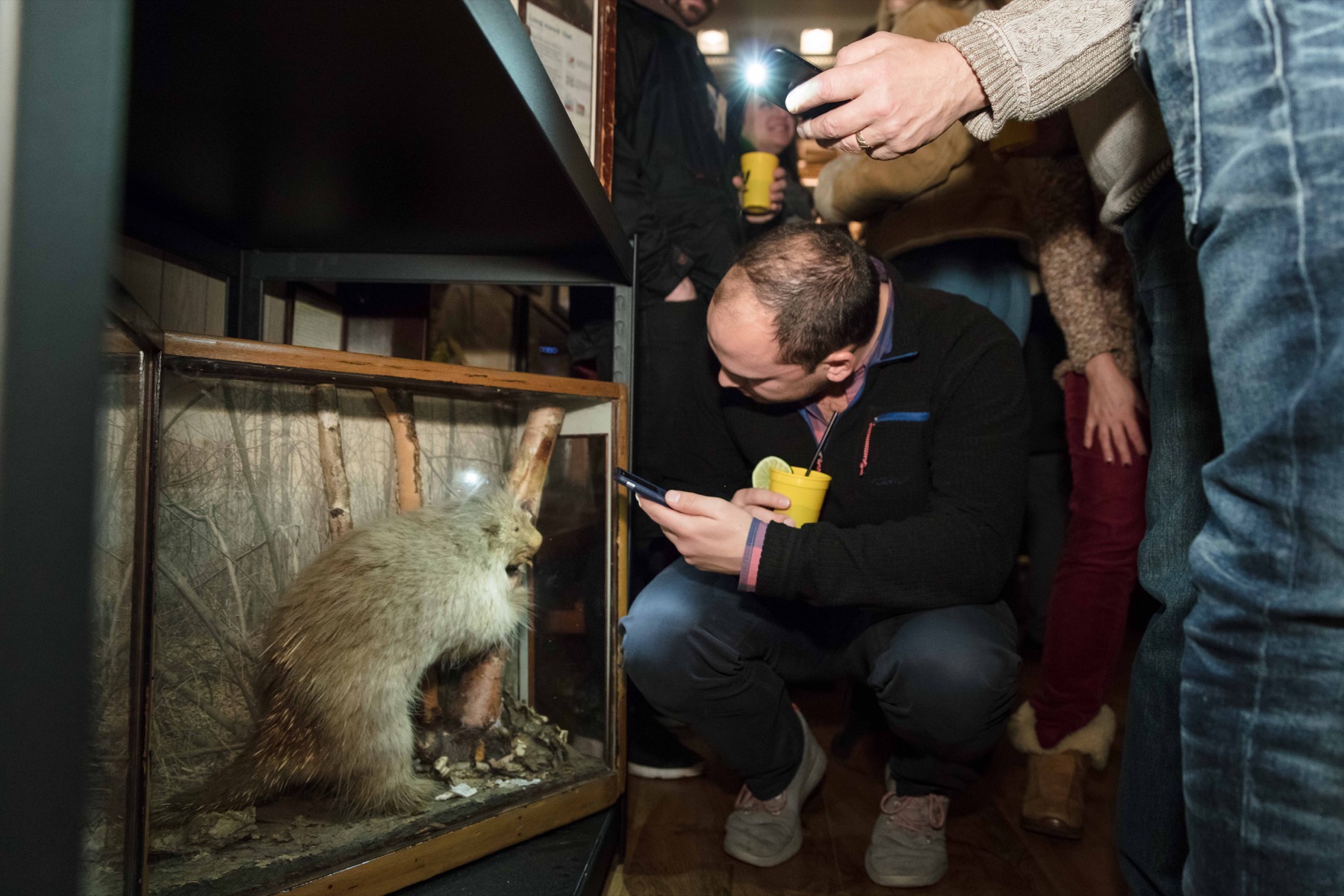 Courtesy James Toftness, Field Museum
In the month of September, cocktail haven The Whistler (hailed for its mixology genius) hosts a series of three Field Museum of Natural History pop-ups, adorning its interior and storefront window with vintage glass dioramas displaying all kinds of critters. On September 9, it's all about the Biology of Beer, with Field researcher Matthew Nelsen and brewer Marty Scott of Revolution Brewing pouring out their knowledge of the science of alcohol.
Prime Time at The Museum of Contemporary Art Chicago
220 E Chicago Ave​
Saturday, September 15, 7-11pm
Tickets: $20 
On September 15, the MCA's minimalist galleries and contemporary art exhibits become a backdrop for live musical acts Japanese Breakfast and Ought, DJ jams, and immersive artist projects by Damascena Healing Arts and the Wasteshed. This is where you indulge, dance, explore, engage, and define what the promise of tomorrow means to you.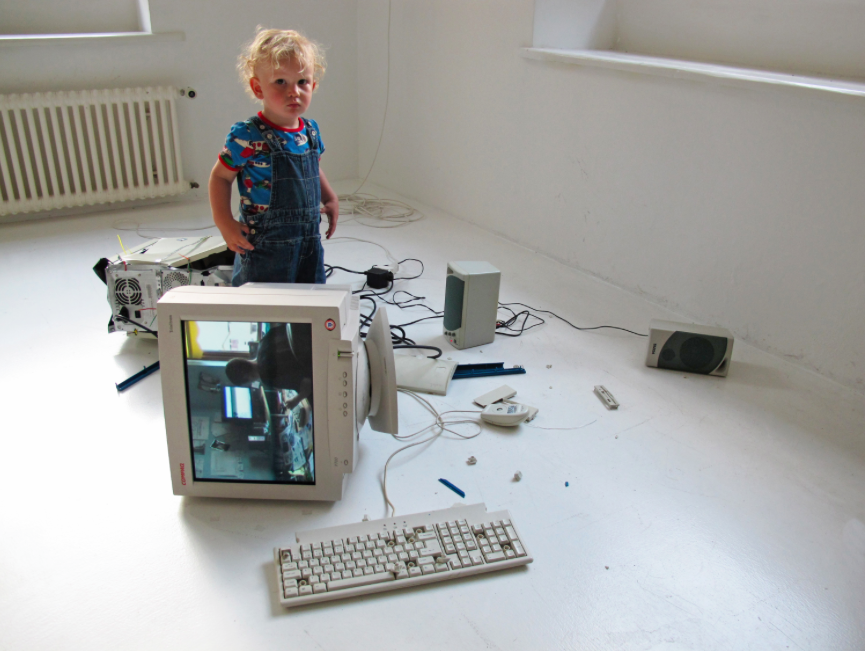 And it's no coincide that the event coincides with the last few weeks of the MCA's seminal exhibition, I Was Raised on the Internet. Acknowledge the past, embrace the present, and envision the future as you wander wide-eyed through this highly immersive and thought-provoking collection of VR, video and art installations.
Diorama at The Whistler in collaboration with The Field Museum of Natural History
2421 N Milwaukee Ave
Tuesday, September 18, 7pm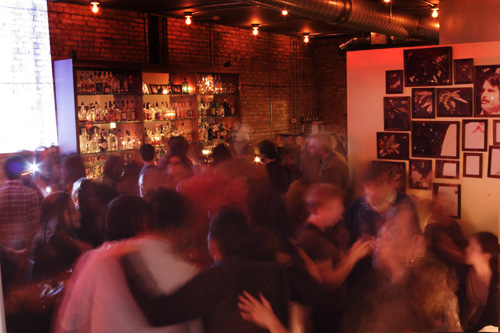 Courtesy of The Whistler
Back to The Whistler on September 18 as Field anthropologist Ryan Williams and Art Institute of Chicago scholar Lucas Livingston give a talk on early brewing practices in Peru and Egypt, the drinking habits of ancient societies, and the science behind ancient brewing. Head bartender Julieta Campos will curate cocktails based on ancient ingredients and historical recipes, with featured cocktail Sun's Surrender (grapefruit, ginger and lemon) headlining. The lecture is free and begins at 7pm.
Adler After Dark at Adler Planetarium
1300 S Lake Shore Dr
September 20, 6-10pm
Tickets: Advance $20, $25 at the door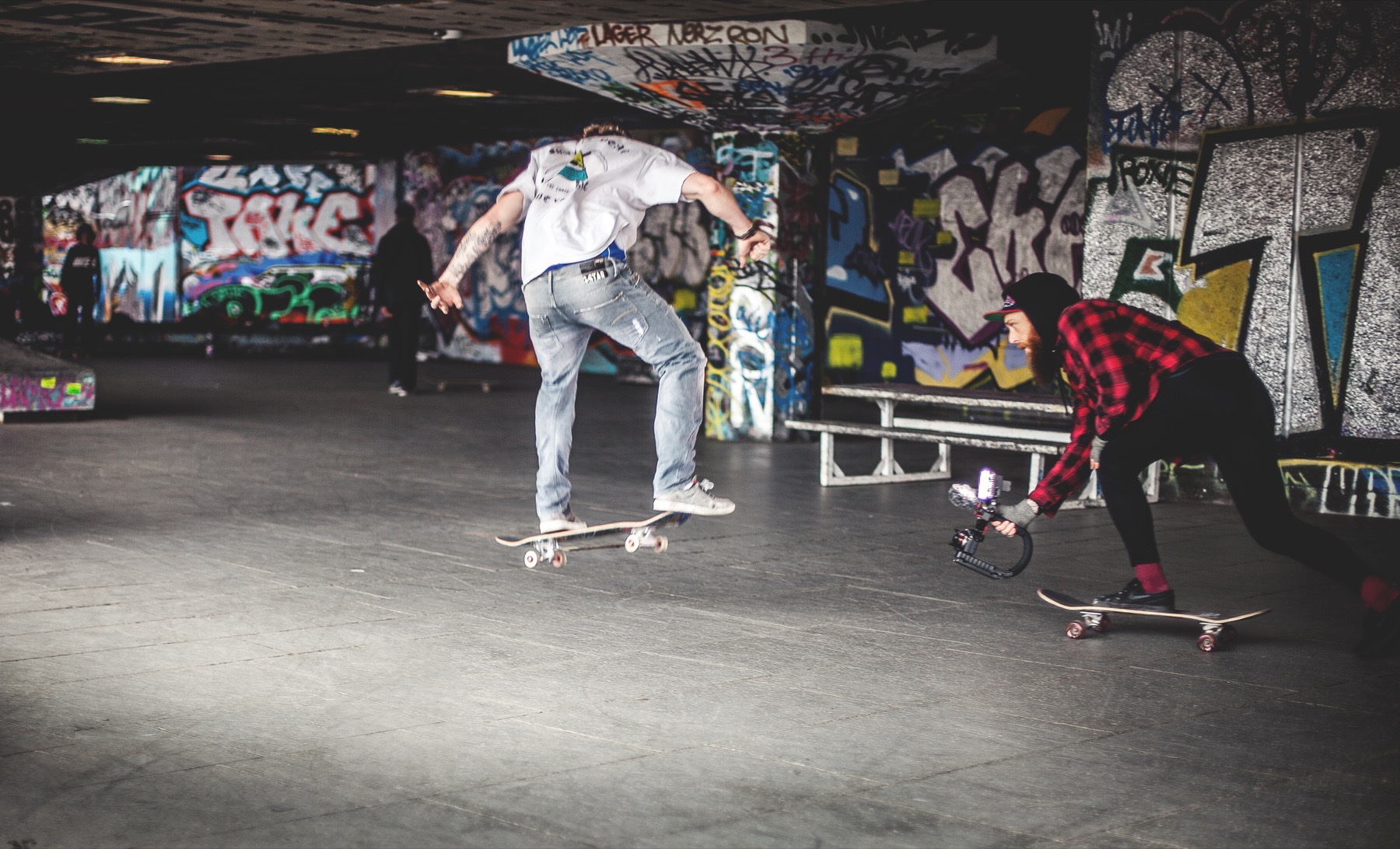 Photo: Clem Onojeghuo via Unsplash
The Adler's after-hours, adults-only parties (held on the third Thursday of the month) are notoriously otherworldly, which is why they have a tendency to sell out so very fast. On September 20, it's about grabbing your Walkman, getting your grunge on, and channeling the angst and innovation of the 90s. It's not all Nirvana and ennui, however. The decade is lauded for its rapid technological advancements as much as its flannels. Not only will you cocktail in the Cyberspace Café, complete with video games (timeless) and classic computer (not so timeless), but you'll take center stage at a Double Dare-inspired game show (slime and all), see iconic images from the Hubble Space Telescope, and check out Planet Nine, a full-dome sky show that scours the galaxy for the ever-elusive planet that may exist beyond Pluto.
at the International Museum of Surgical Science
1524 North Lake Shore Drive
Thursday, September 27, 6-9pm
Tickets: $40-$50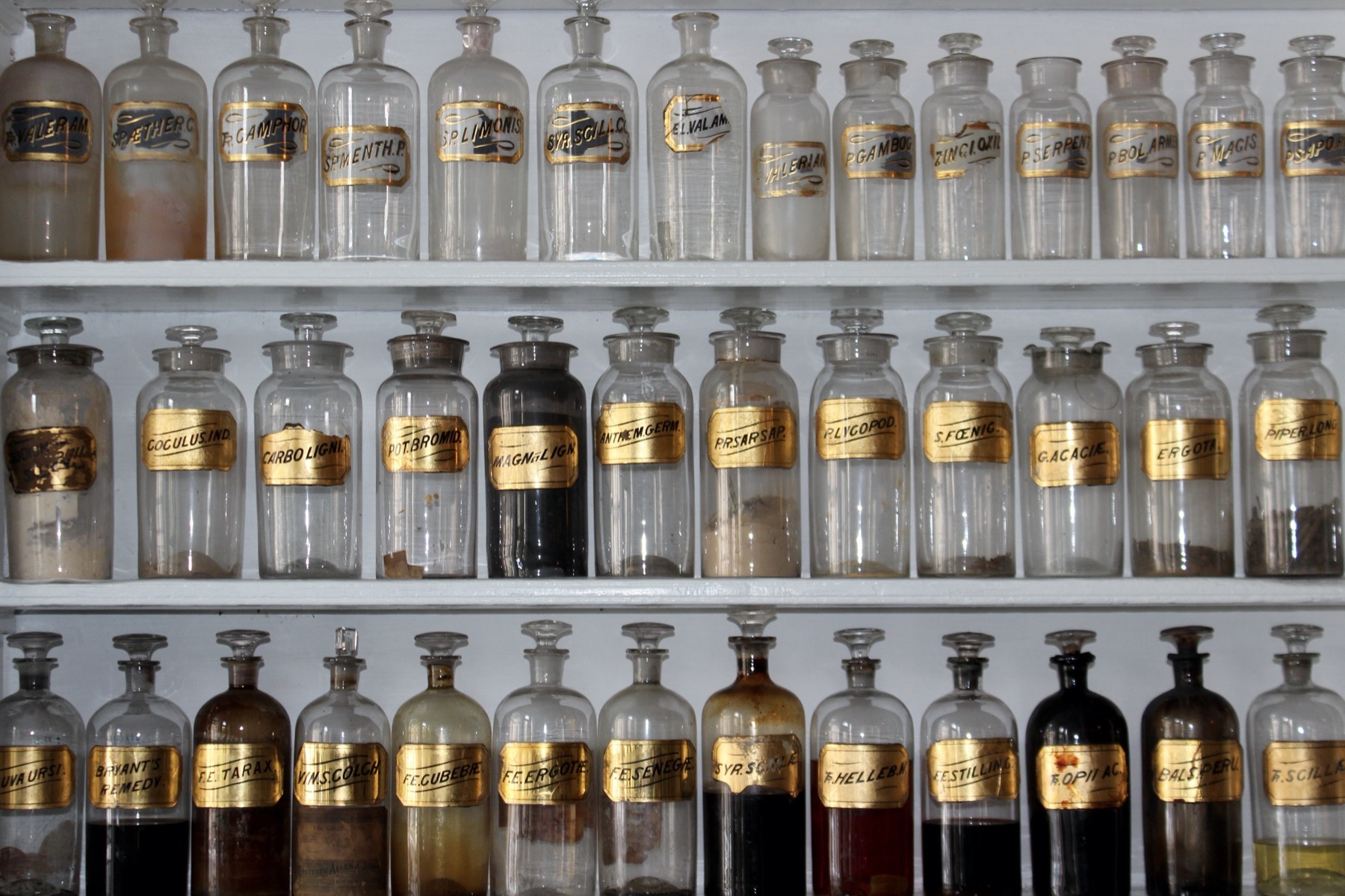 Photo: Matt Briney for Unsplash
Traveling back in time to an 1850s apothecary shop, leading Chicago mixology joint The Violet Hour will create cocktails, bitters and tonics, and host multi-sensory demonstration stations within the stately halls of the International Museum of Surgical Science, formerly the Eleanor Robinson Countiss mansion, right on Lake Shore Drive.
This is equal parts education and hedonism, as The Violet Hour's pros tell you all about where cocktail bitters come from, and why we mix gin with tonic. The price of admission tempts you with three cocktails inspired by the Museum's collection. You'll also have the chance to explore the medical collections of this landmark museum (North America's only museum devoted to surgery) after dark.
Diorama at The Whistler in collaboration with The Field Museum of Natural History
2421 N Milwaukee Ave
Sunday, September 30, 7pm
The Field Museum pop-up schedule at The Whistler rounds out on September 30 with Pickled, in which the Field's Birds Collections Assistant Kayleigh Kueffner and Staff Scientist Holly Lutz explain how and why some animals are preserved in alcohol. Which is pretty apropos given the fact that you, too, may be pickled at this point. Lectures start at 7pm and are free.